It's the last day of April and we are celebrating Vappu here in Finland. Vappu, May Day, First of May, May 1st… the main thing is to celebrate spring!
I wrote about Vappu already a year ago, here. 🙂 And this is just one example how the Vappu weather, actually the whole spring weather can vary here – the spring has been slow this year, as I wrote already in my previous blog post – we've been, like, at a standstill a bit, already for some time now. It truly can be seen in the garden and in nature…
I took the picture above and the next two pictures at around 21.30 PM yesterday. It was snowing again, and we had a garden campfire, too.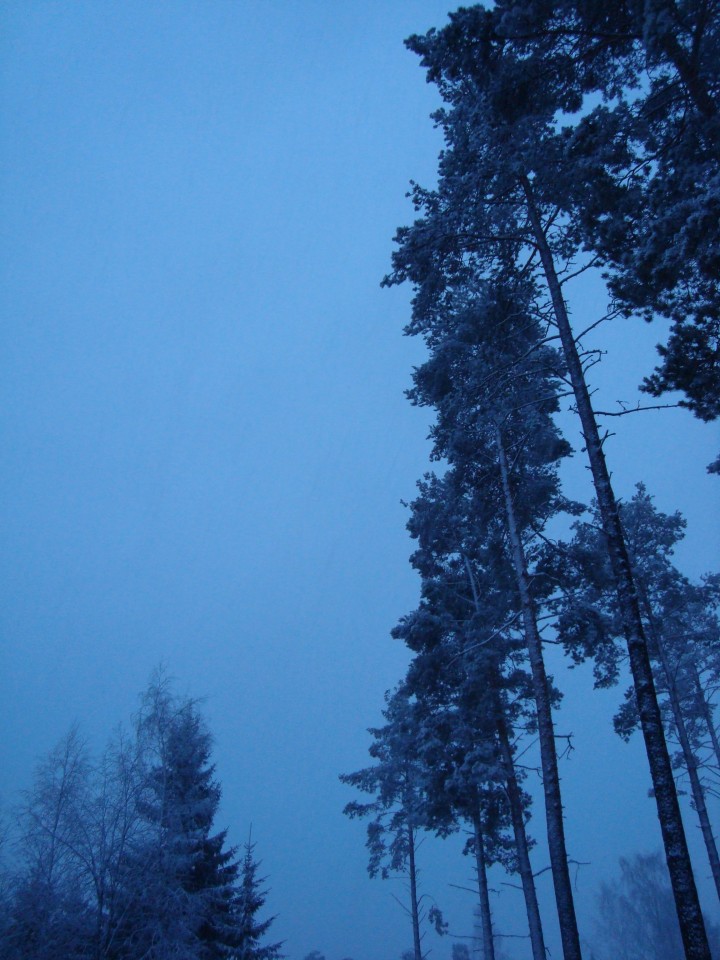 Despite the weather a robin bird was chirping beautifully, but only for a while – on previous nights it has been singing much longer. And a woodcock was on its regular flight as well: "orr, orr, orr, pist!" 🙂
The garden campfire… but what about the traditional homemade Vappu delicacies this year – I wrote about them last year, here. We do have sima fermenting, but those munkkis I bought at a grocery store, with a bit of discount. And, by the way, we have no balloons this year.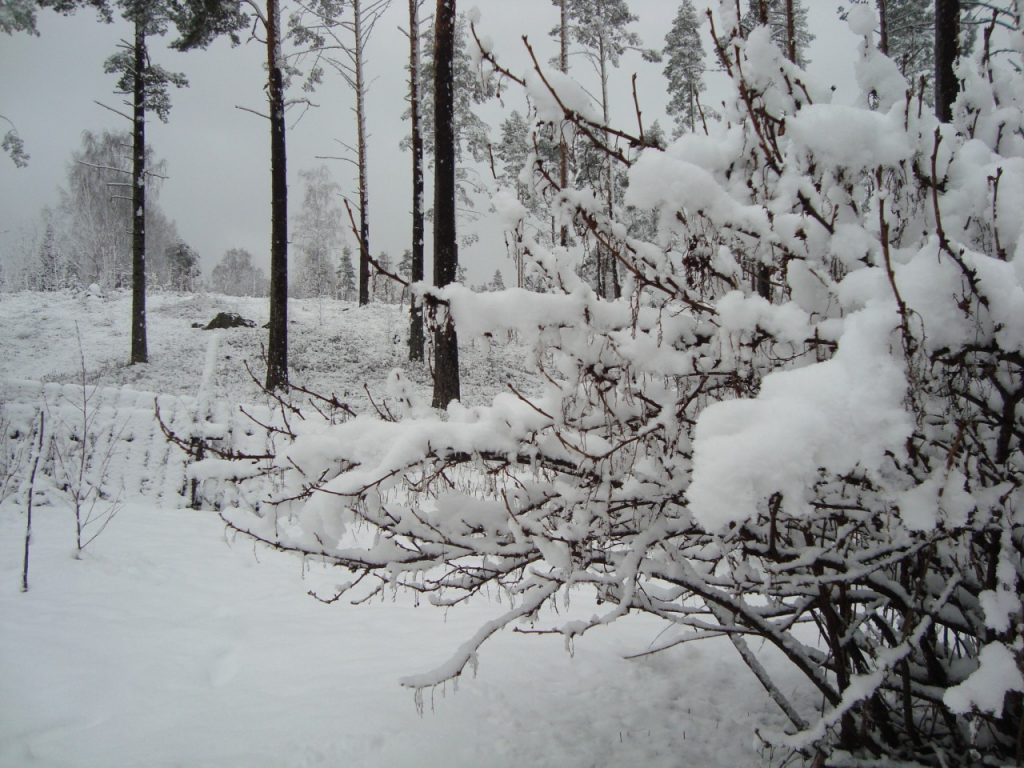 The picture above and the next five pictures I took this morning.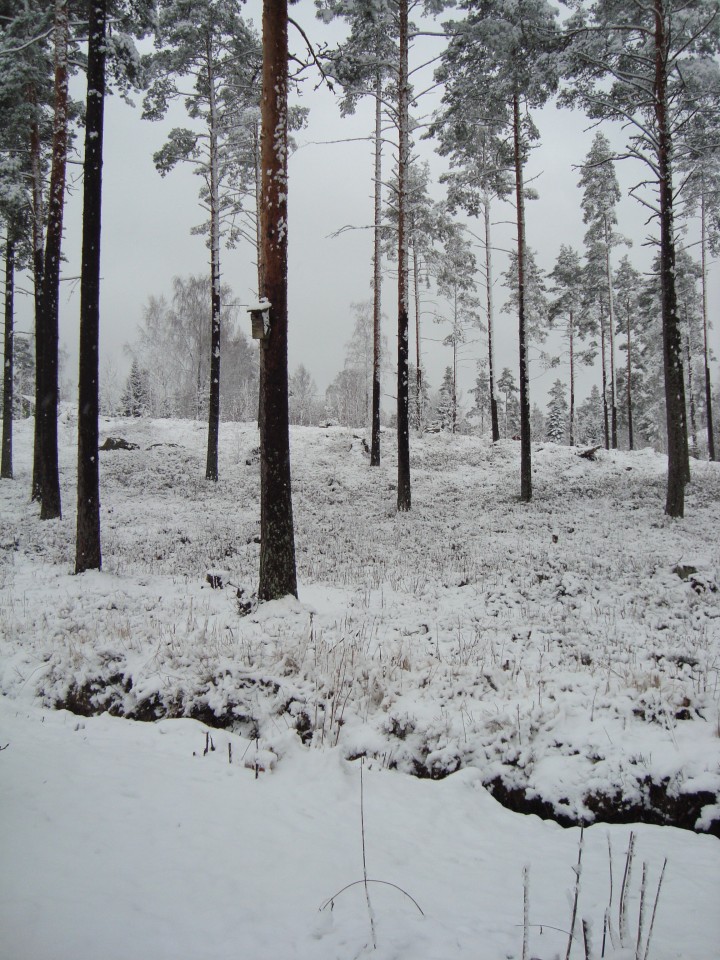 Christmas trees… 😮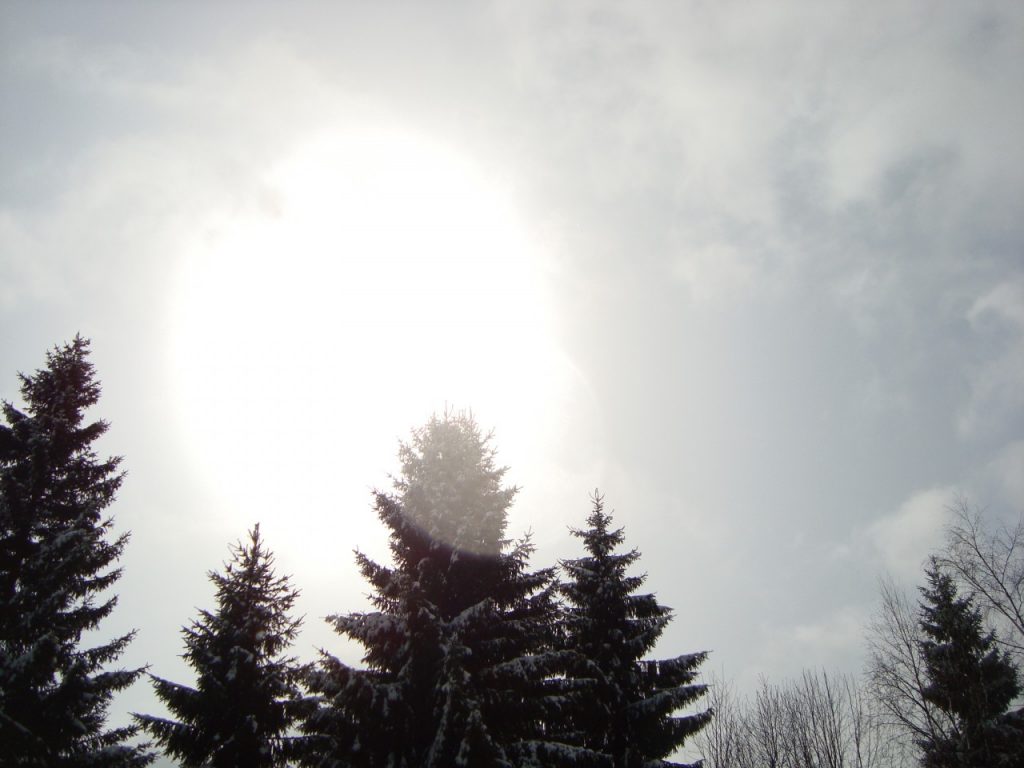 What is that? – That's the sky clearing up a bit.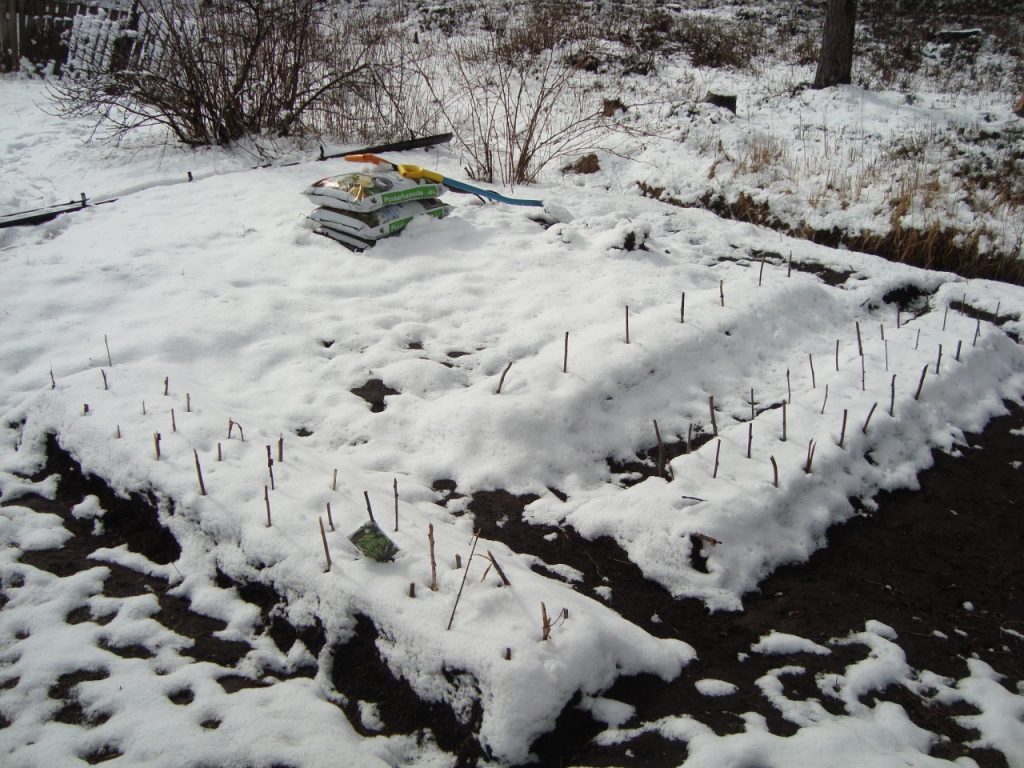 And it should be clearing up… :p This in the picture above is the first part of our vegetable garden – there ought to be growing for example some early carrots, early peas and garlic in the summer…
It has been snowing again as I've been writing this blog post, but the sun has tried to shine as well, and it is 2 degrees Celsius at the moment…
Leena