Today I'll write a bit about some of the edibles in the garden right now. Here's really only some of the edibles in the garden – about a few more a bit later…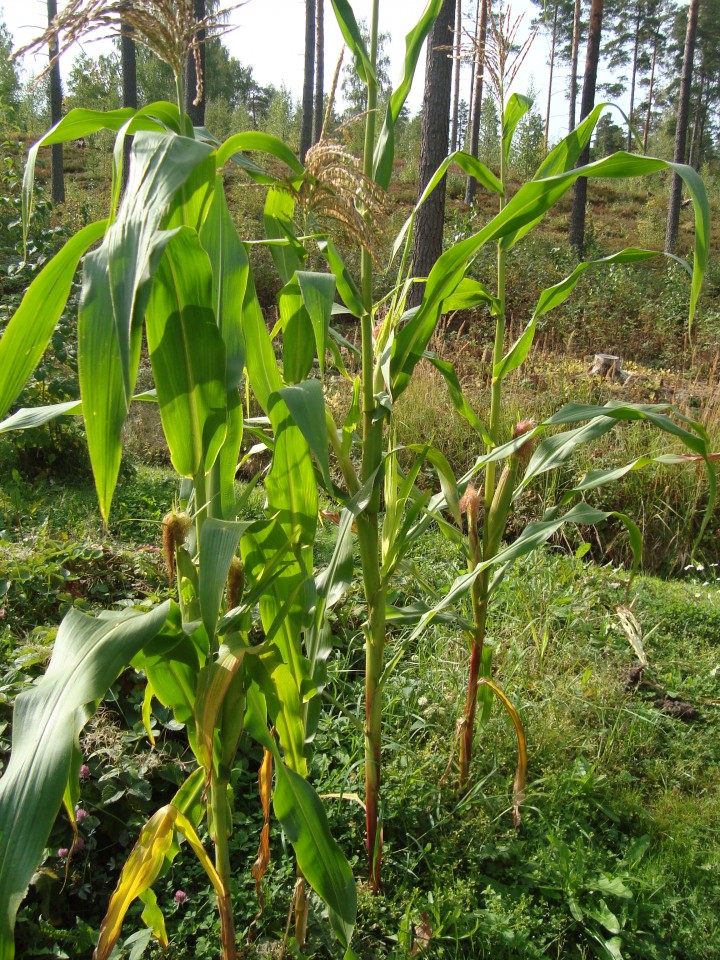 This is the second time that we are growing sweet corn in our garden. Last summer our sweet corns grew from seedlings, these are grown from seed now. This summer has been very good for growing sweet corn here in Finland, it has been very warm and sunny.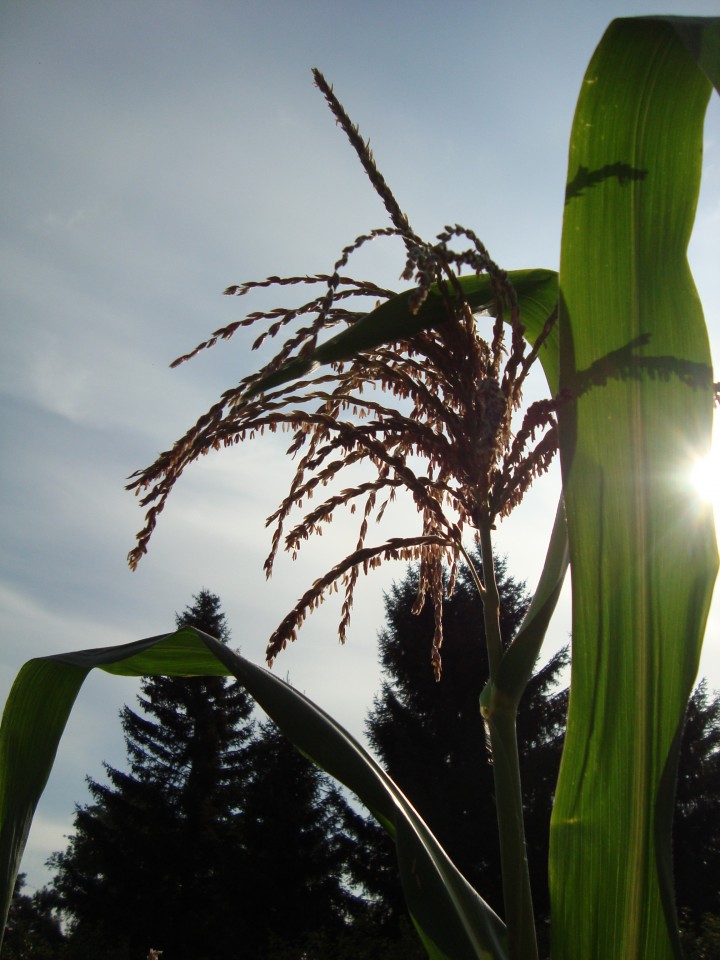 The tallest plant is much taller than I am.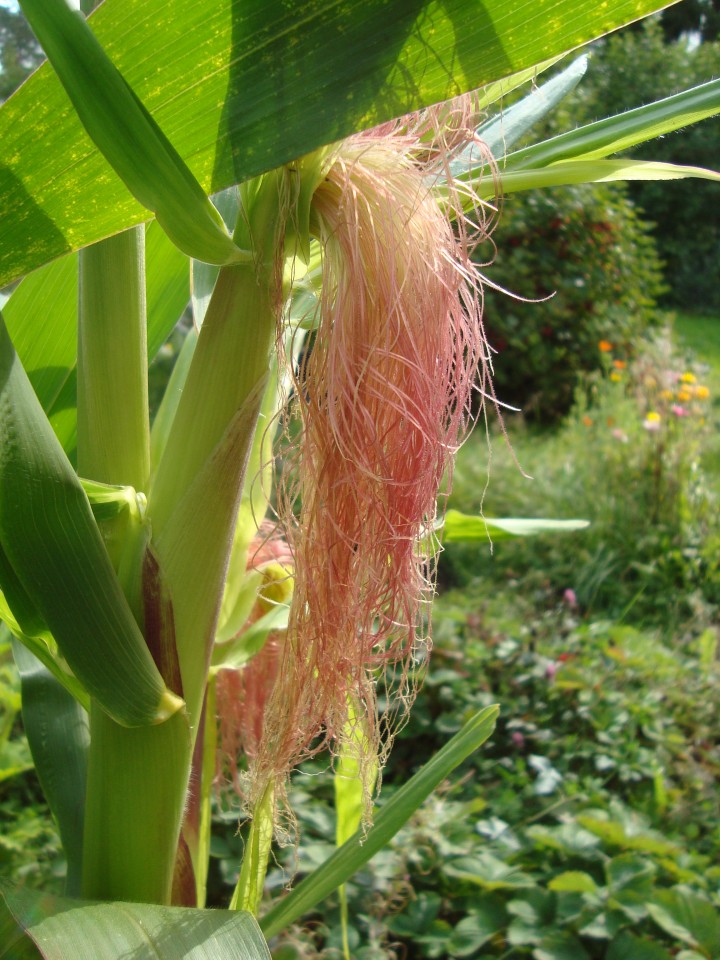 There are cobs growing in three plants or stalks, two cobs in each plant. We had several sweet corn stalks growing, but only three grew taller and are now growing cobs. Hmm, I'm still not sure how to talk about the different parts of the corn plants, how to call them, and not even in Finnish… :p But yeah, I'll write about the harvest of our sweet corn then later. 🙂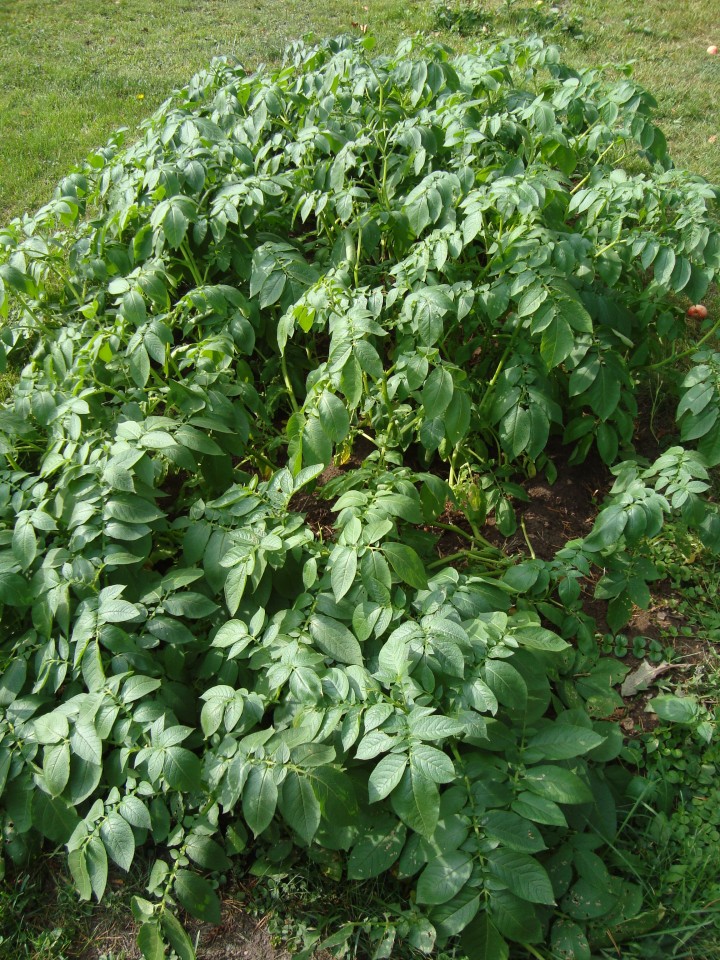 Our potato patch this summer – new patch for potatoes this year again… We haven't dug up any potatoes yet.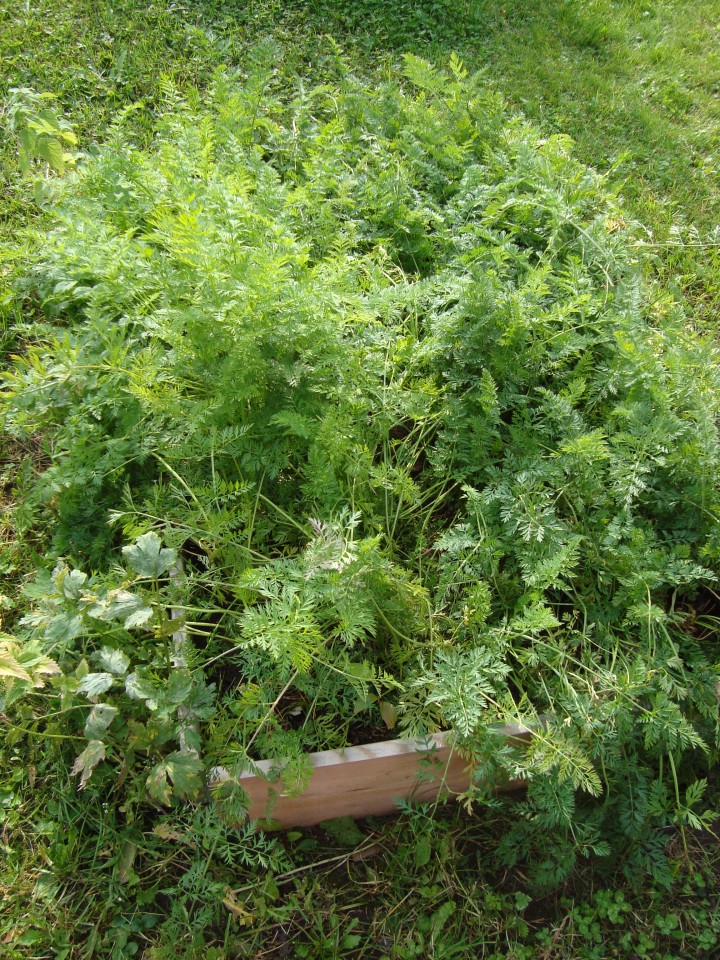 This is how our carrots grow this year; a raised garden bed with a wooden frame. Neat, no weeds.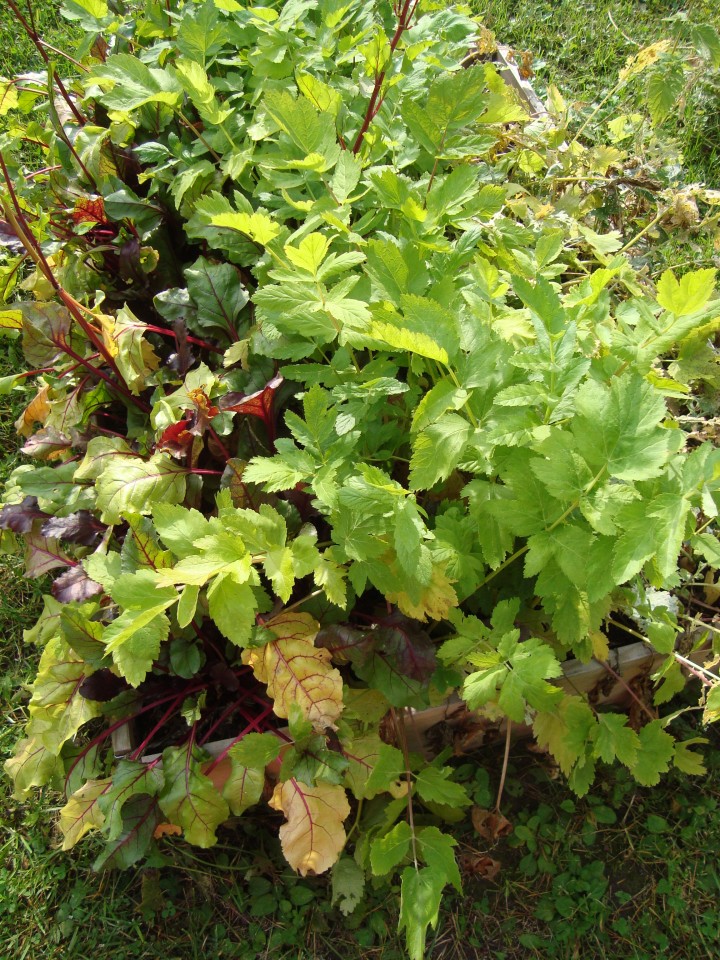 Beetroot, parsnip and turnip. A raised bed with the frame as well. And we are growing all these three for the first time ever. We haven't dug up beetroot and parsnips yet.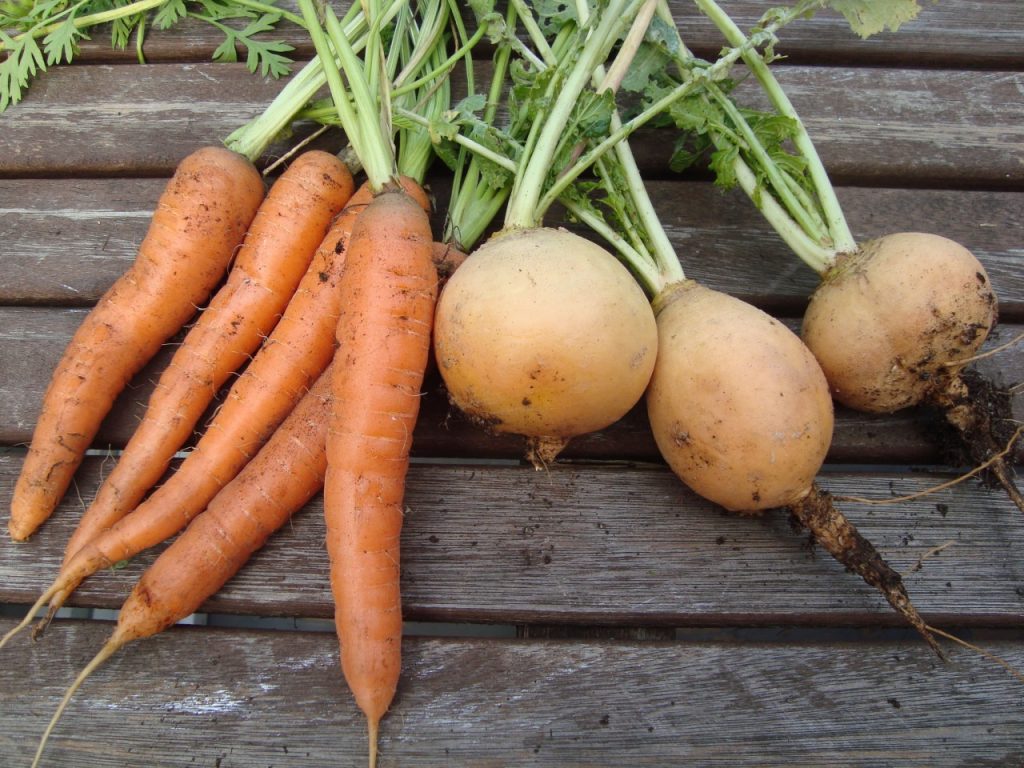 But we have dug up some carrots and turnips already. I used these in soup.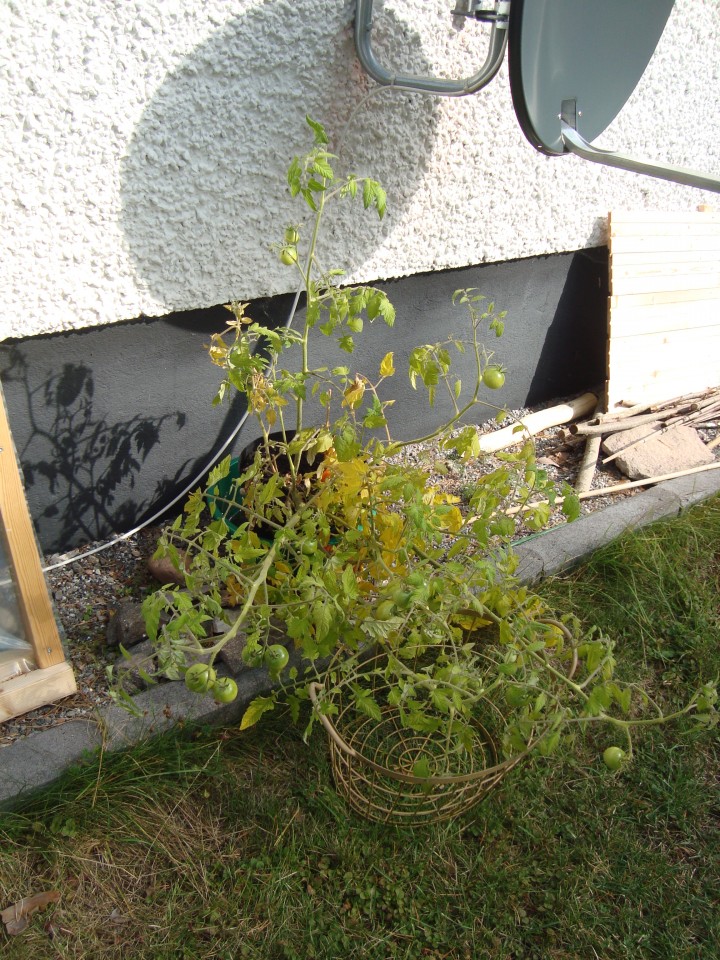 And we have only one tomato plant growing this year, we had more than one, but only this bears fruit. But yeah, the plant doesn't look very good anymore. The nights can already be a bit colder, and a bit cold for tomato plants, but we still have warm days. The temperatures have been around 20 degrees Celsius in the daytime.
But there's fruit turning red all the time now.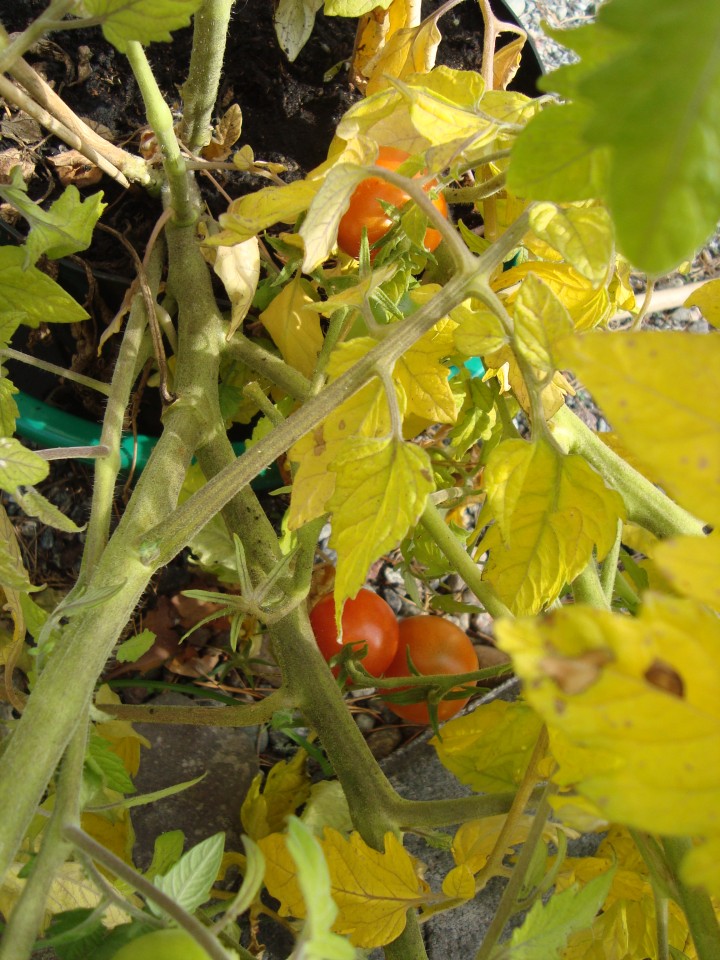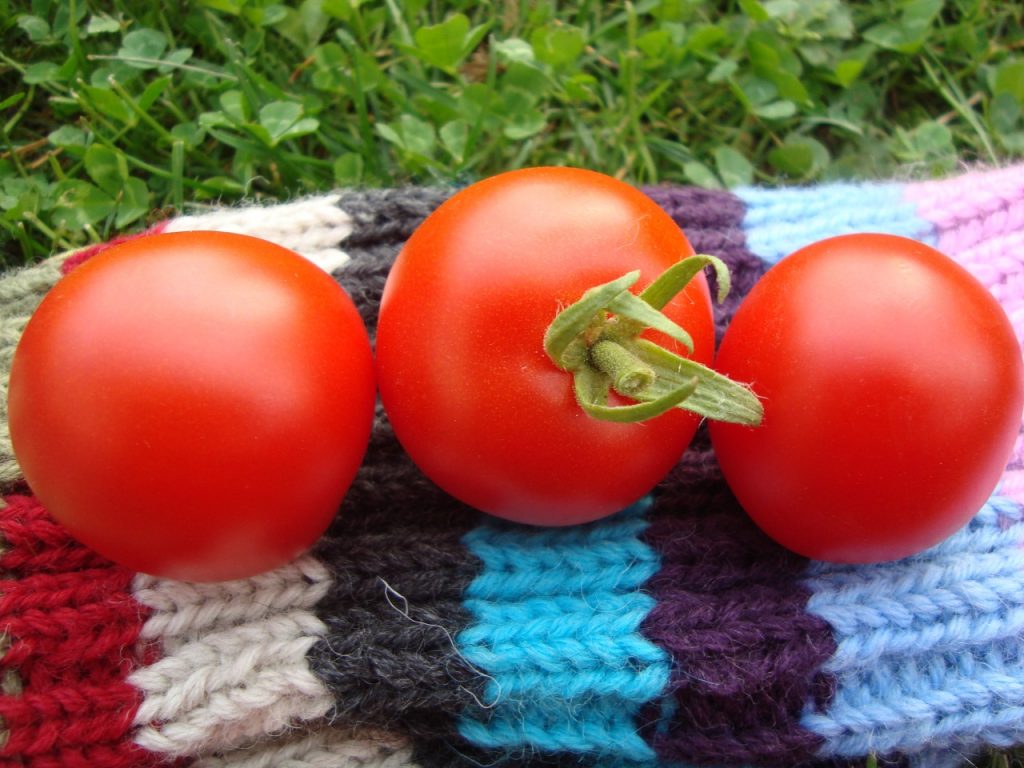 Our first ripe tomatoes this year. I will never stop wondering at the taste of home-grown tomatoes – they taste so sweet and amazing. 🙂
-Leena