Spring days… But it's been a bit cooler now, but not cooler than normally in Finland this time of the year; the temperatures have been around 10 degrees Celsius in the daytime. – Some days it's been more like 5 degrees, but some days it's been 13 degrees. And in the nighttime the temperatures have been a bit above 0 degrees Celsius. It's been a bit more cloudy now, but in the daytime there still has been more sunshine than rain altogether.
I took all the pictures in this blog post in our garden today.
More crocus flowers. Now we already have crocuses growing in many places in the garden. We don't even remember all the places we planted crocus bulbs last autumn, and I don't even know all the places my boyfriend planted them. 🙂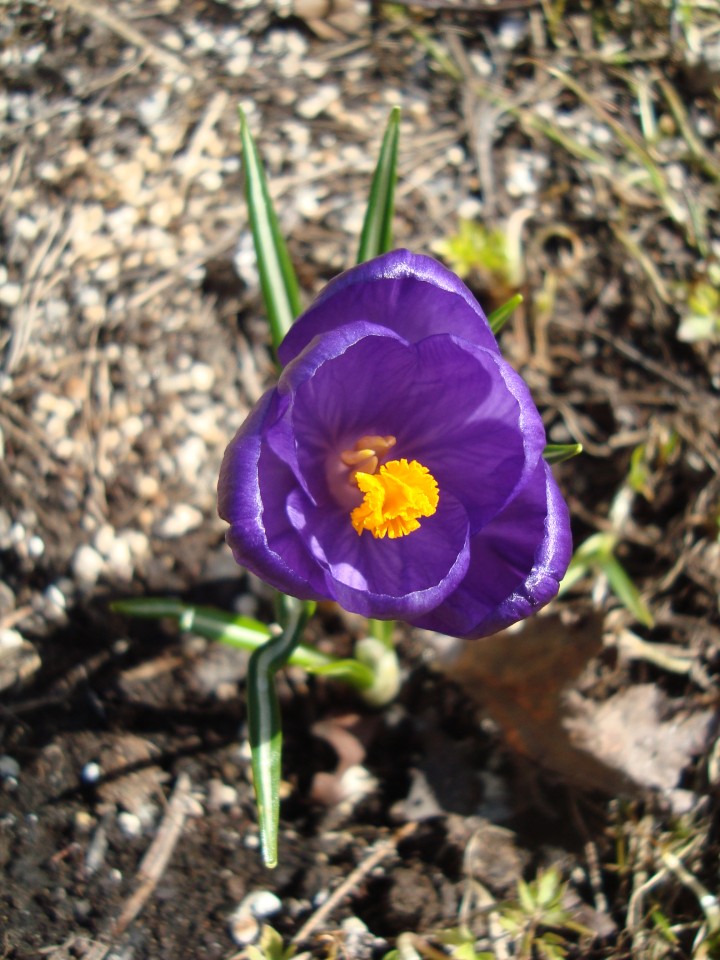 That white stuff on the ground, by the way, is spring fertilizer for the cherry tree…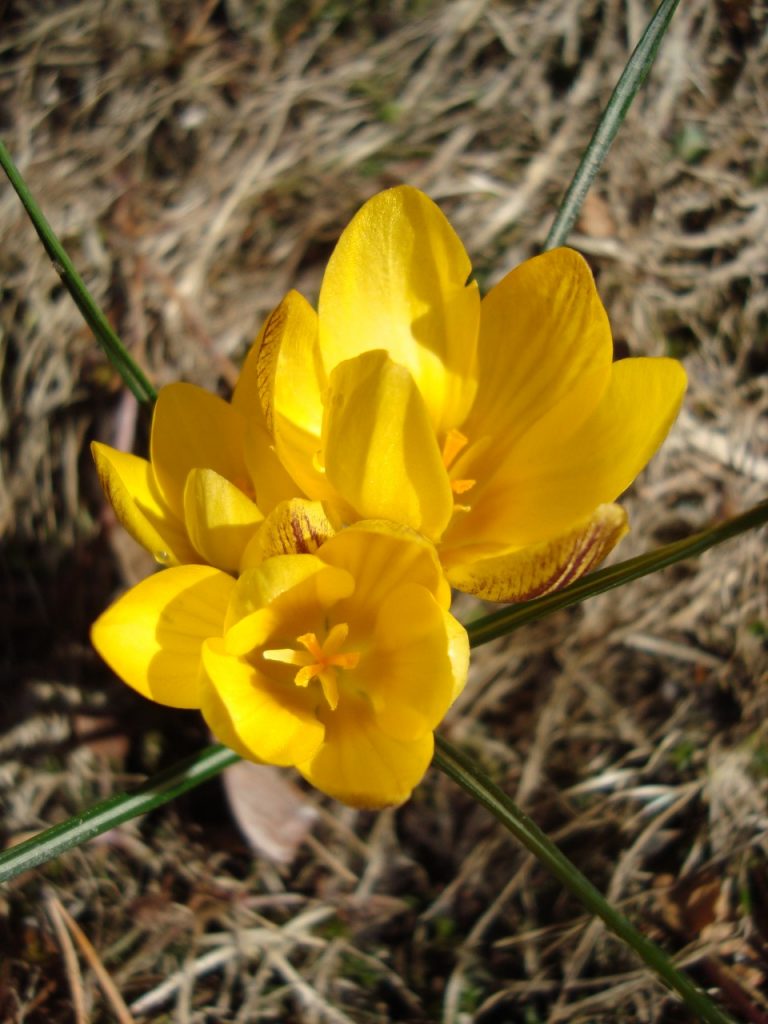 Charming surprises.
And more butterflies… I saw the first butterfly in our garden on Sunday the 15th, it was a brimstone butterfly, and I've seen brimstone butterflies here a few times more after that, too. A few bees have been buzzing as well, and we saw a tiny hedgehog in the woods next to our garden, too.
We've been working in the garden for some time now, turning the garden into our outdoor living room again, clearing it up and so on. And raking, raking again – how come we have so, so many fallen leaves on the ground now in April even though we raked, like everything, last autumn…?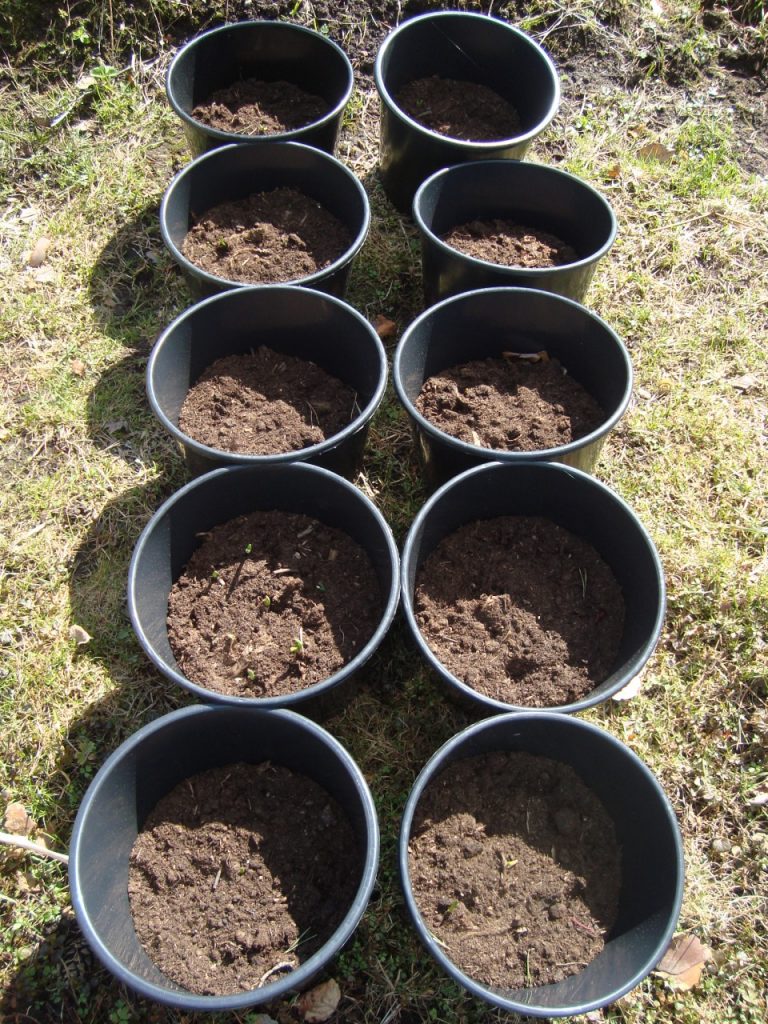 Onions, red onions are already growing, from onion sets, in these pots in our garden. Planted about two weeks ago.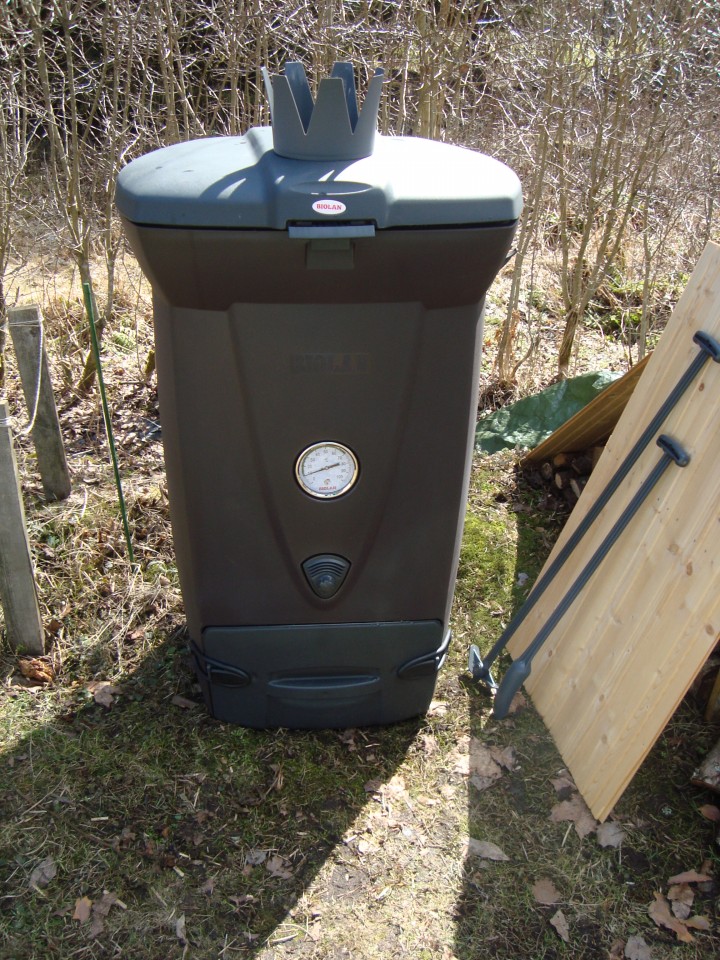 A composter with a crown on the top. 🙂 We have been using this composter for fruit and vegetable peels, coffee grounds, used tea bags, and so on… for over a week now. This is our first composter for kitchen waste, Biolan pikakompostori – quick composter 220eco, a year-round composter. So simple, useful and nice. And the crown is a container that we use for collecting the fruit peels, coffee grounds, et cetera, in the kitchen.
-Leena