It all starts with a couple of pics of peony flowers. 🙂 (Peonies earlier here and here.)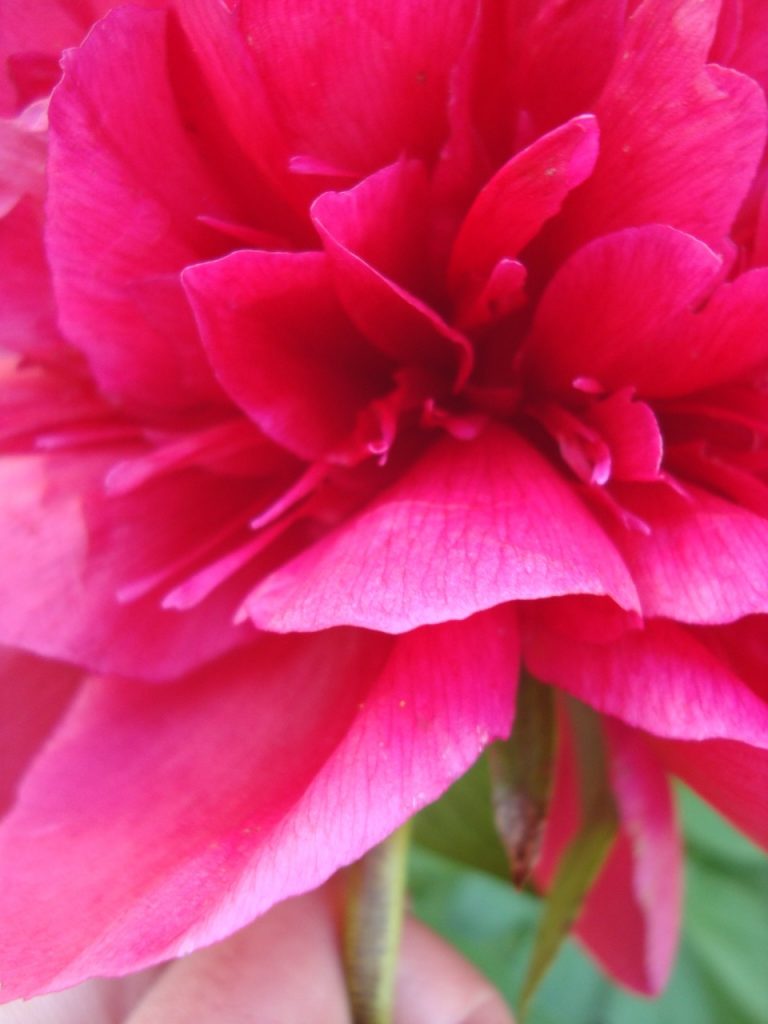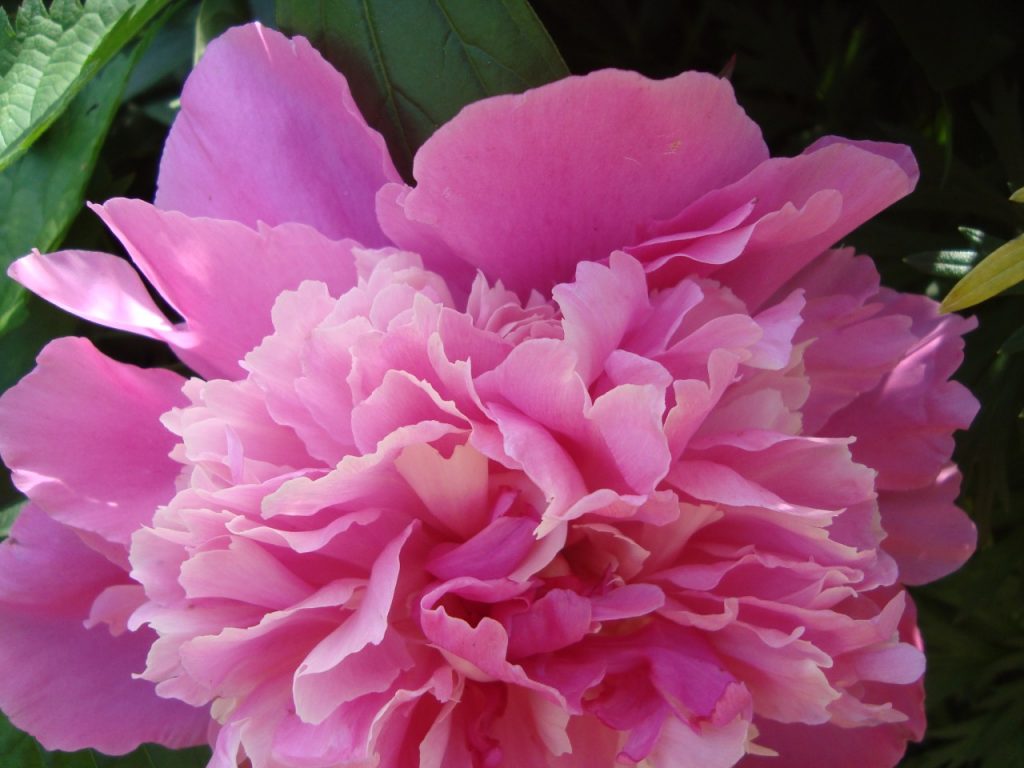 Yesterday evening and a summer tradition in the village of Sydänmaa in the municipality of Säkylä, here in Satakunta region: a tar kiln – the real making of tar in a traditional method. The tradition of making tar has its roots in the 1600s in Säkylä. This annual four day (& night) event has been created by skillful local volunteers for 20 years. Yesterday the tar kiln was set on fire, I took these pics right after the blaze started.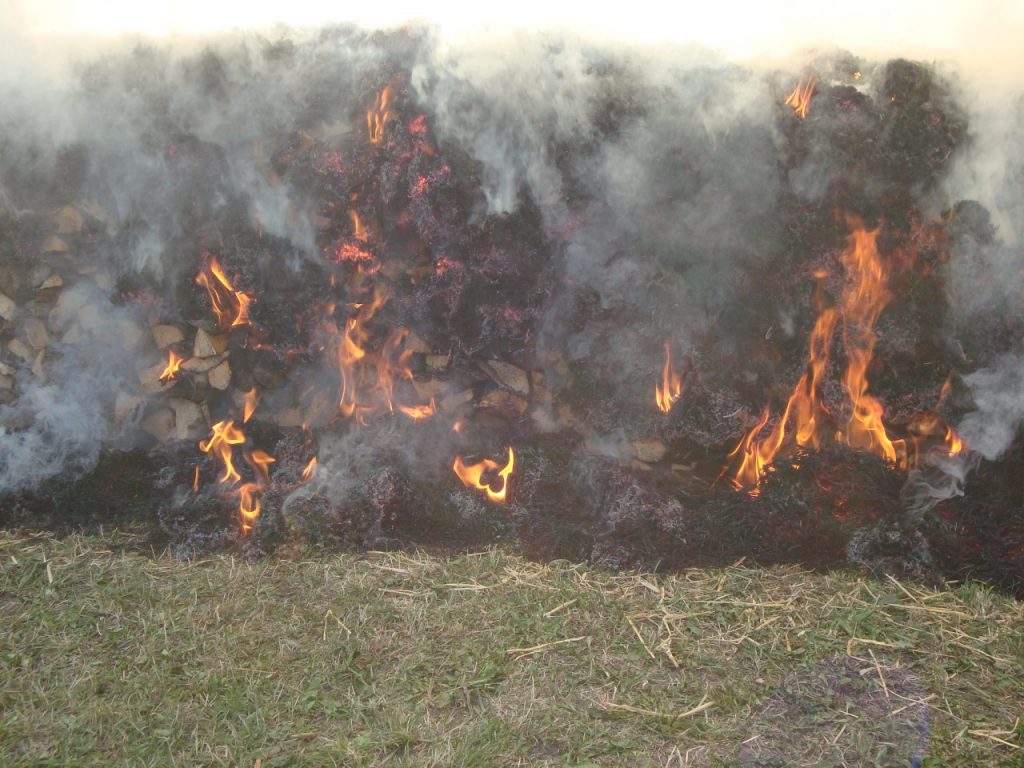 Such a nice event and nice memories again! And the fire from the big tar kiln is so hot, I already started sweating as I was taking these pics. 😀
And from the tar kiln we came back home to make some muffins. These are made of gluten free flour; a mix of buckwheat, potato flakes, ground linseed and psyllium. And dark chocolate and banana. We have made different kinds of good gluten free muffins before, this was again something different. 🙂
And again flowers in our garden. This is some sort of phacelia, I don't know how to say it better in English. In Finnish this is called kellohunajakukka. Lovely flowers and so charming the colour blue! Fairy-tale like. The seeds of these flowers were, by the way, planted by a man. 🙂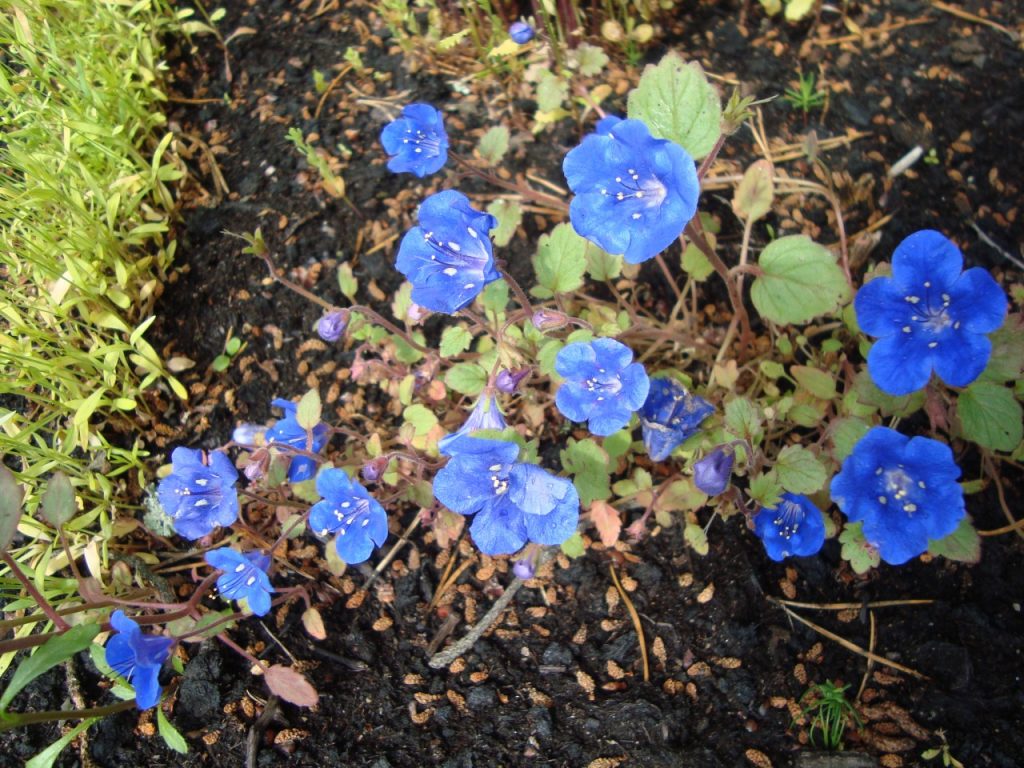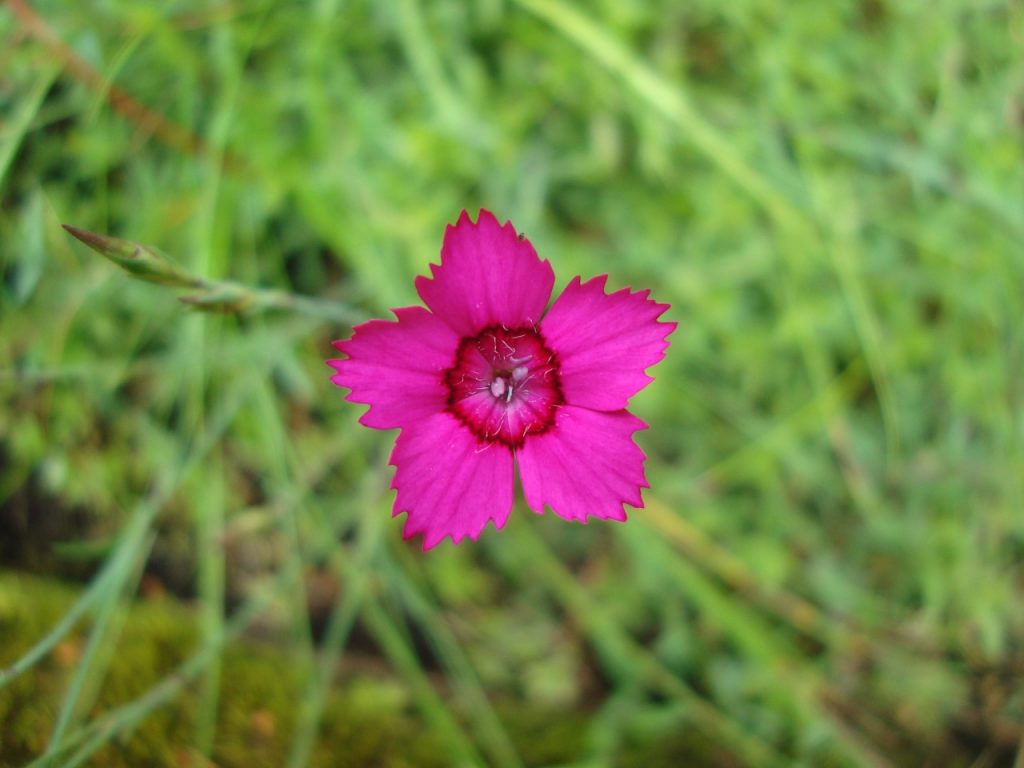 Maiden pink. I planted the seeds. 🙂 It's said that this is one of the most red wild flowers in Finland, if not the reddest. Actually it looks very striking with the colour partly being screaming neon red. Maybe I try to take more pics of this, too, later… This flower can be planted or wild in Finland, but it is, unfortunately, near threatened in the wild.
And today we stopped by the lake Pyhäjärvi…
-Leena