November, the fifth season, has been grey, brown, black… And then it started to really rain. But yesterday finally: SNOW! (The 'third snow' for this season.)
So now some November snapshots: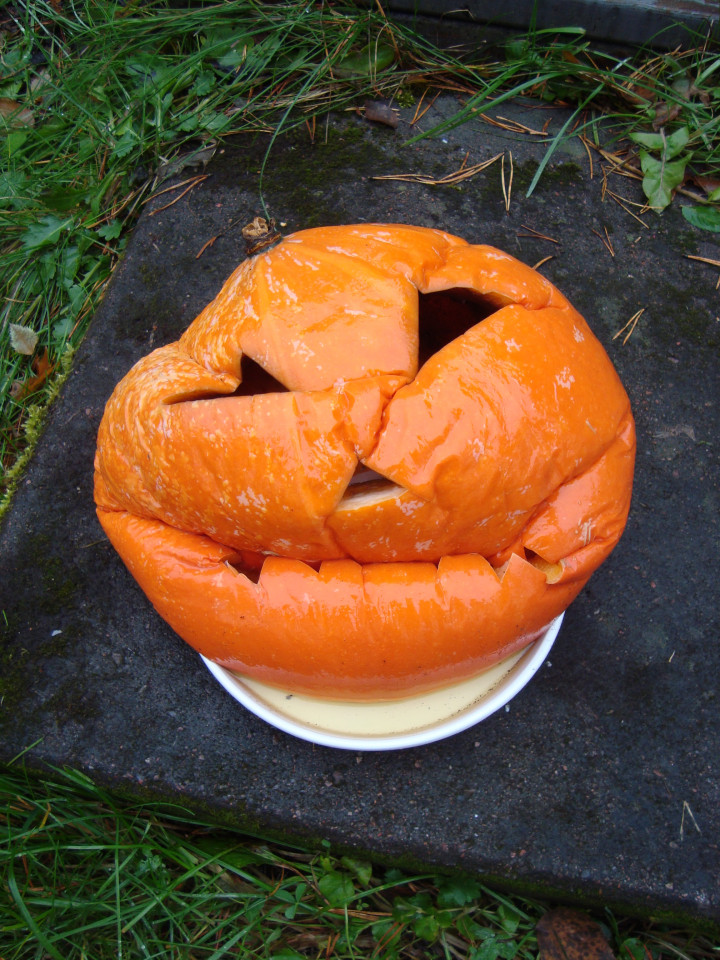 This was three weeks ago, after our 'second snow' for this season had melted. I truly loved our Jack-O'-Lantern, he was a very expressive guy. 😀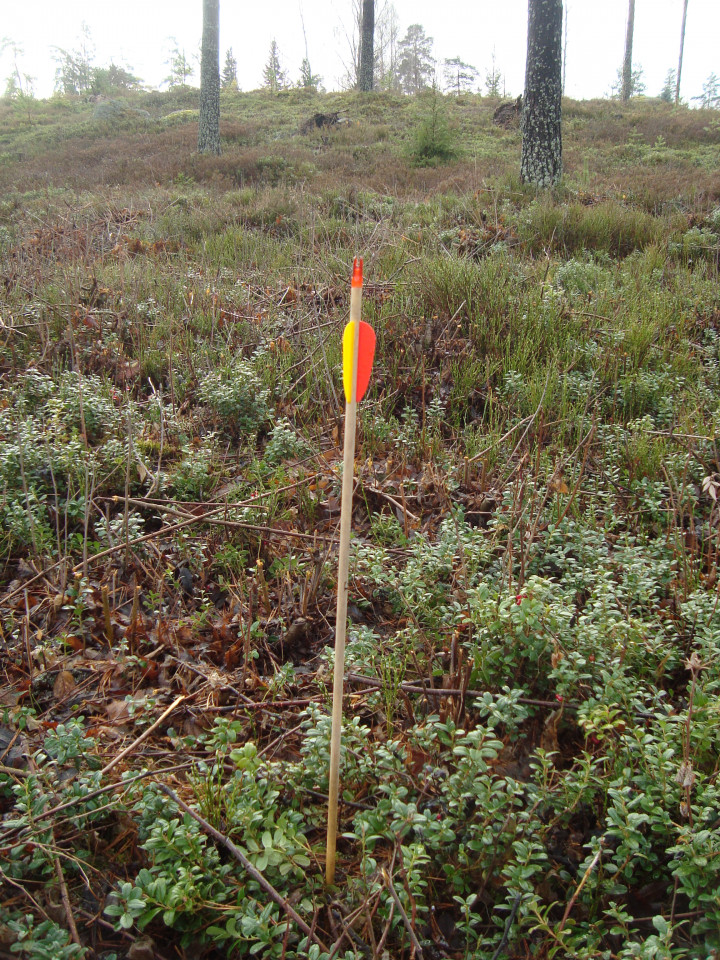 Still learning archery… I lost one of my arrows last summer. I shot it towards the woods and it got lost in the greenery. I think that the guy who cut the many tiny rowan trees there the other week found it and… this is how I found the arrow. Thanks! 🙂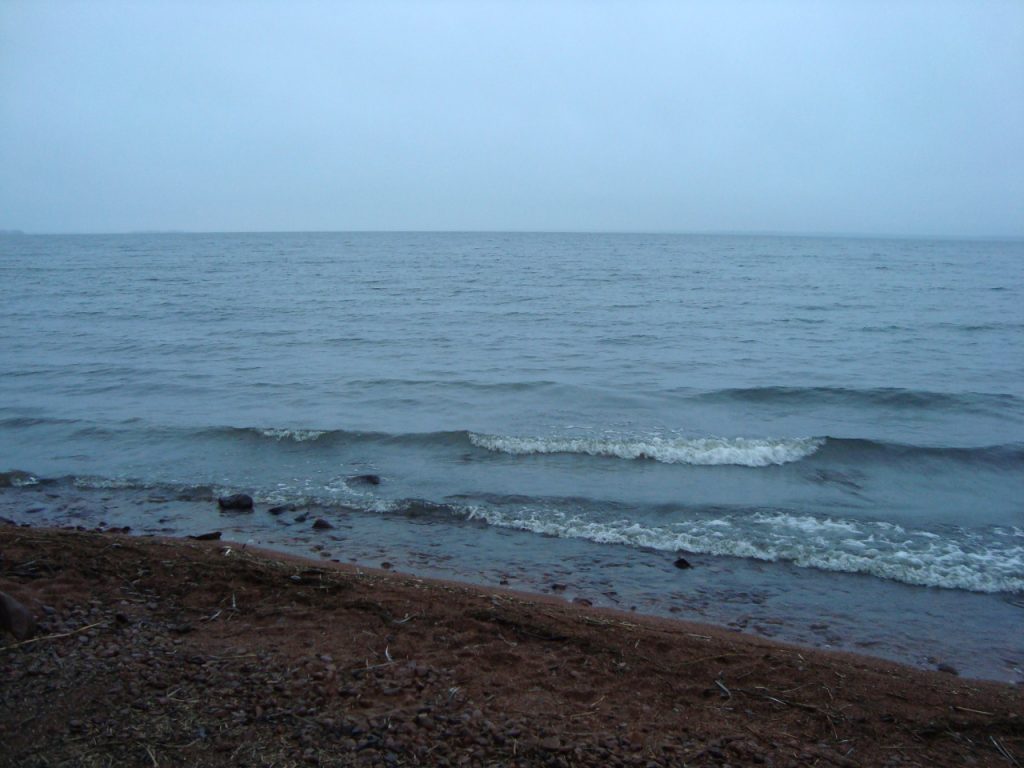 By the lake Pyhäjärvi near our home on Wednesday this week. Well, that's kinda light blue…
On Thursday: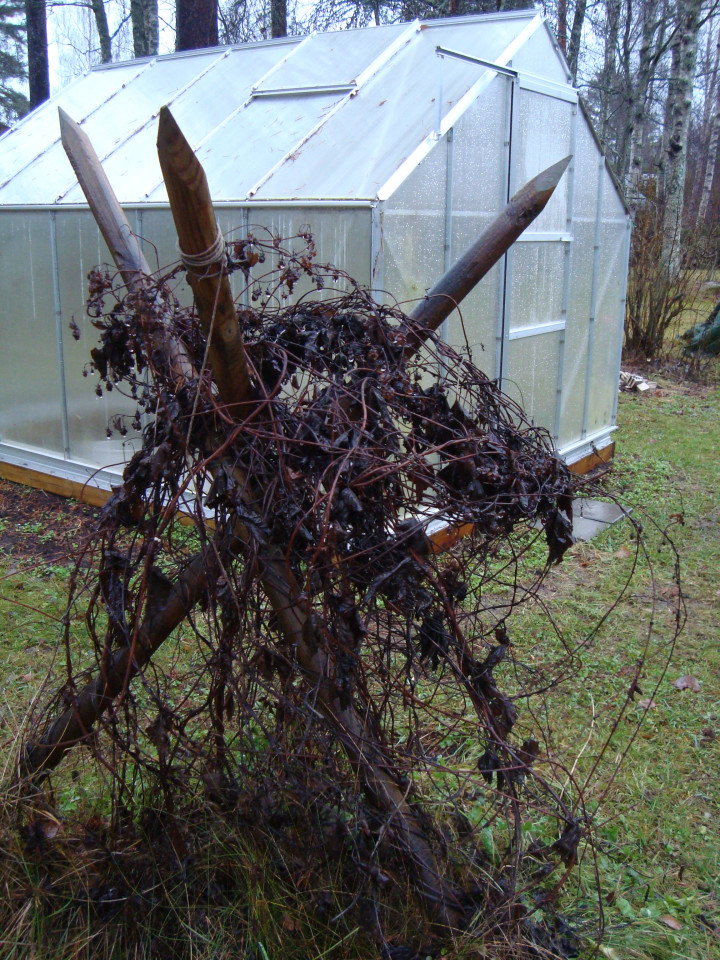 Umm, our greenhouse in November. So I love all the seasons. But… meh now already… And it has been a bit difficult to get up in the morning lately. This late November thing…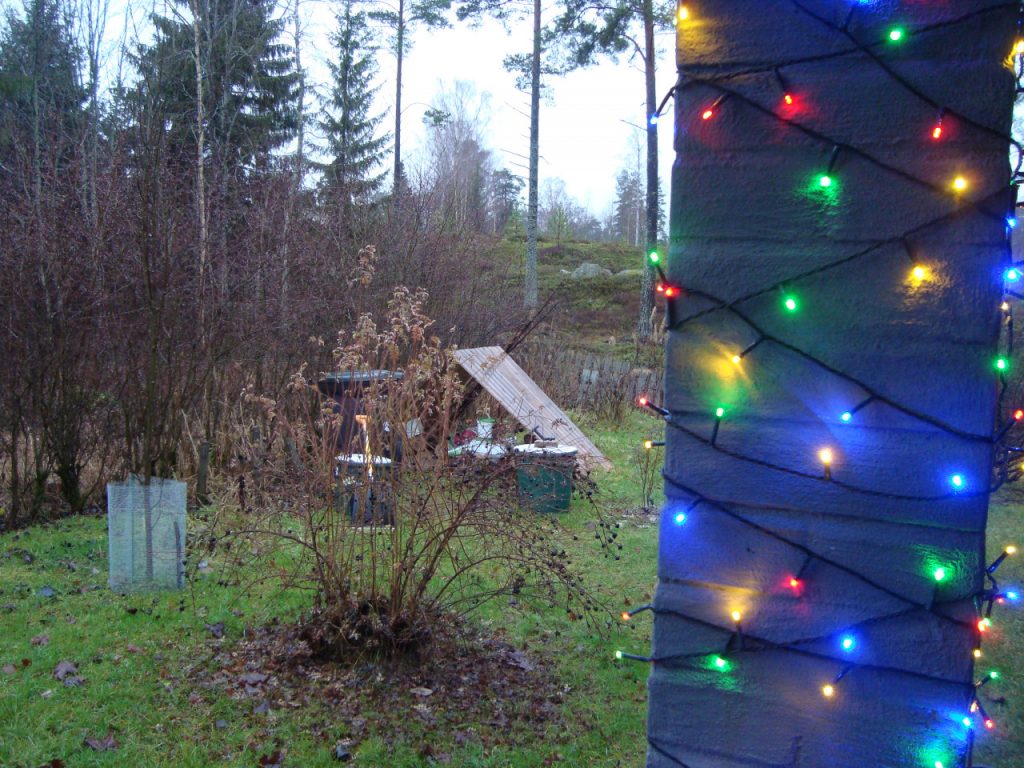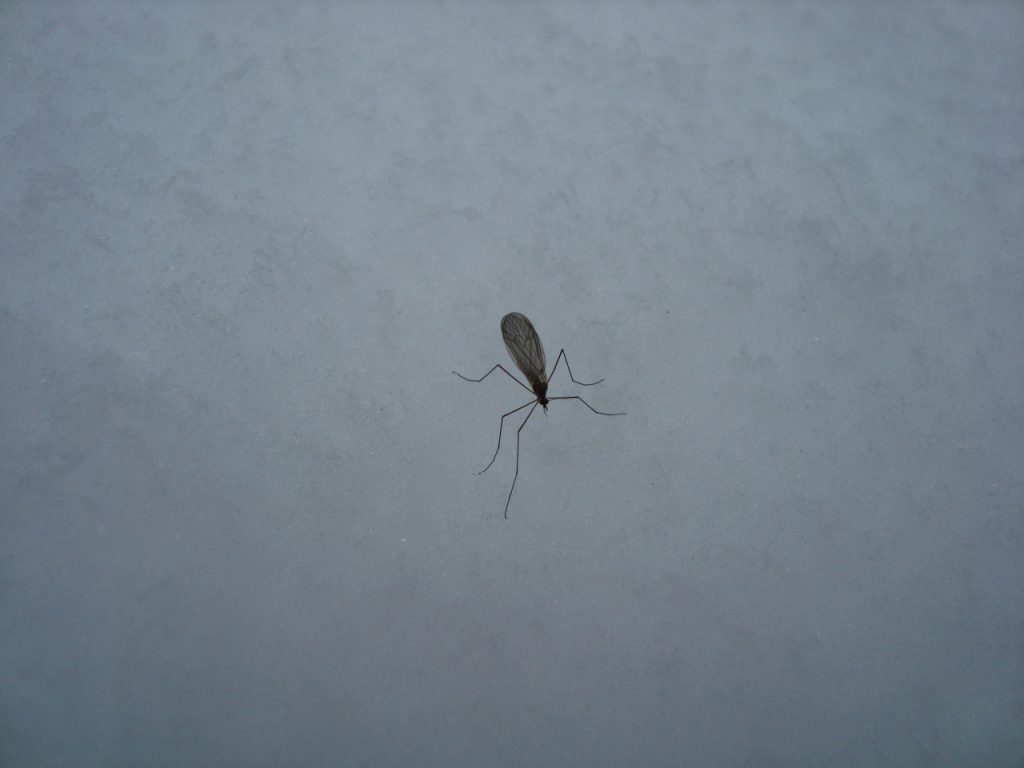 This was three weeks ago, almost right after my previous blog post. I looked out the window and saw this tiny insect flying outside and jumping on the snow there. Winter came for the tiny creature…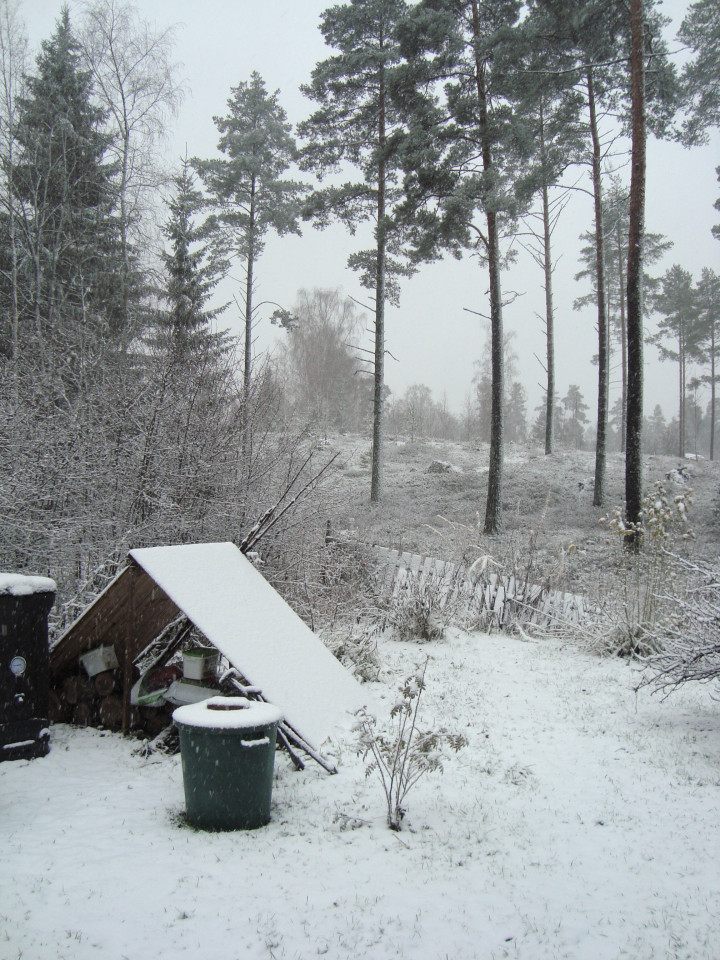 Yesterday morning, this was a lovely surprise – I heard the rain still pour down at night! And they say that the weather will now stay a bit wintry at least for a while…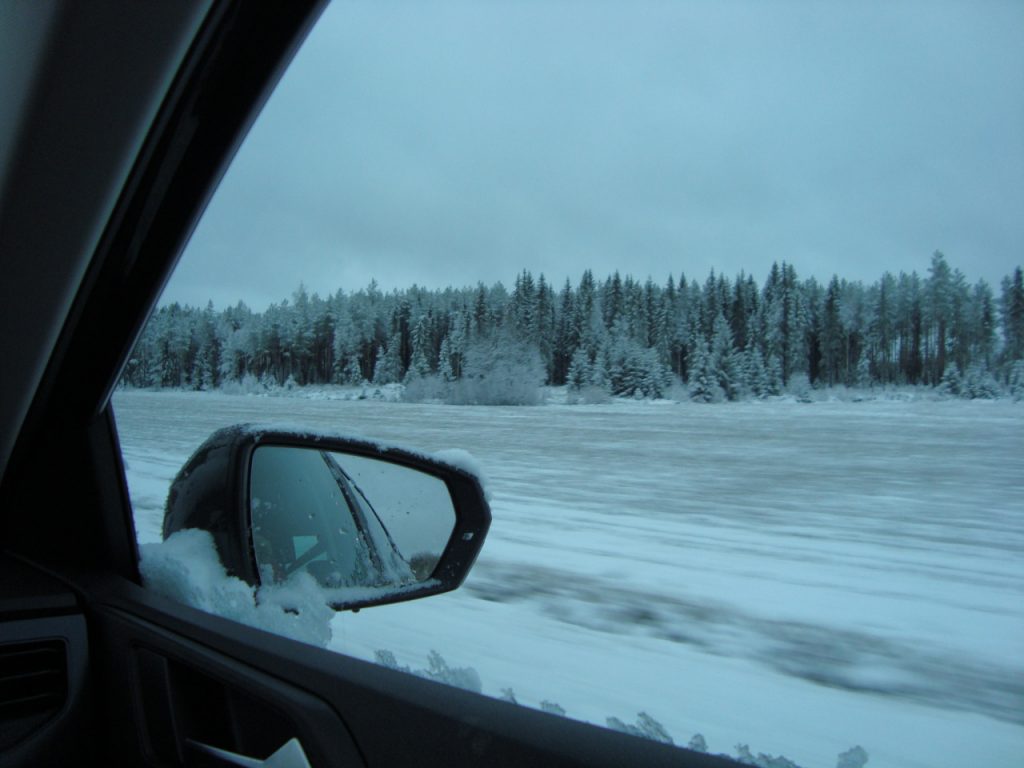 Yesterday afternoon.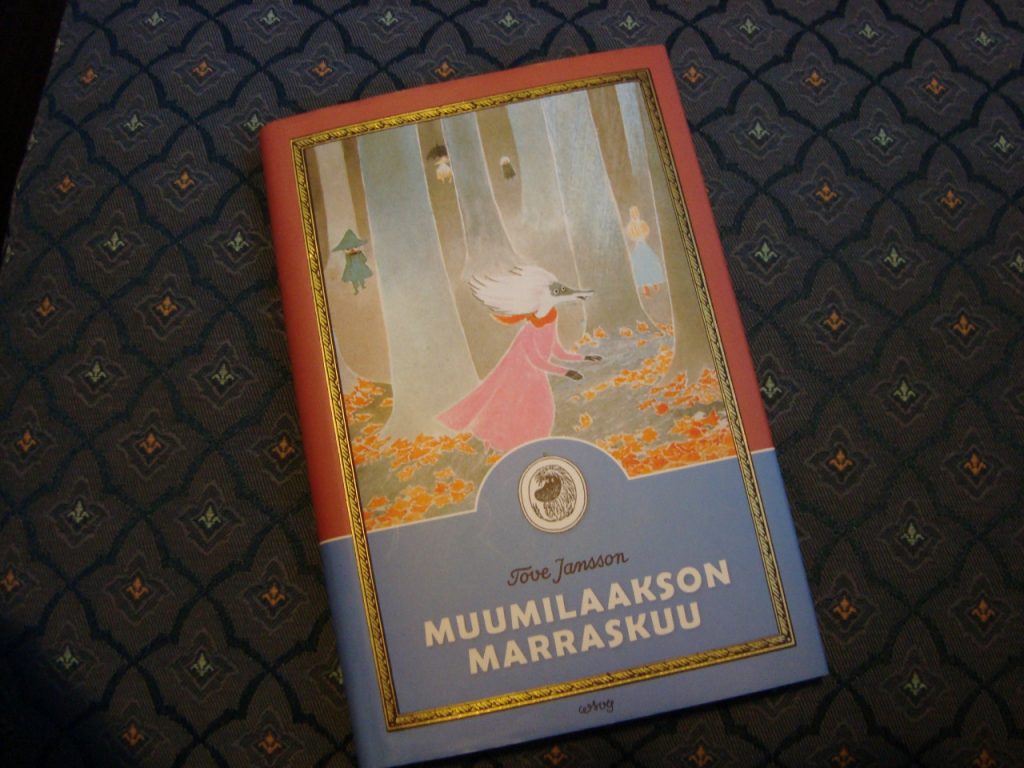 I'm reading Moominvalley in November for the second time. I read it for the first time many years ago when I still lived in Turku. The book was a bit odd experience to me – I was reading it and all the time I was waiting for the book to begin, so to speak, and… then I suddenly had just read the whole book. I don't know what it was, but all the Moomin books are just great, I have now read them all and I love them, and I did like the November book already earlier, I love the language and so on, but something 'made me waiting'… So now I must read this November book again so that I can see if I now get the nuances a bit better, or something, because I'm altogether a better person now. Well, no… But Now that I'm reading it again, I can say that I follow the book a bit better. And of course I like it a lot, and I like Ruttuvaari – Grandpa Grumble. 🙂
Today: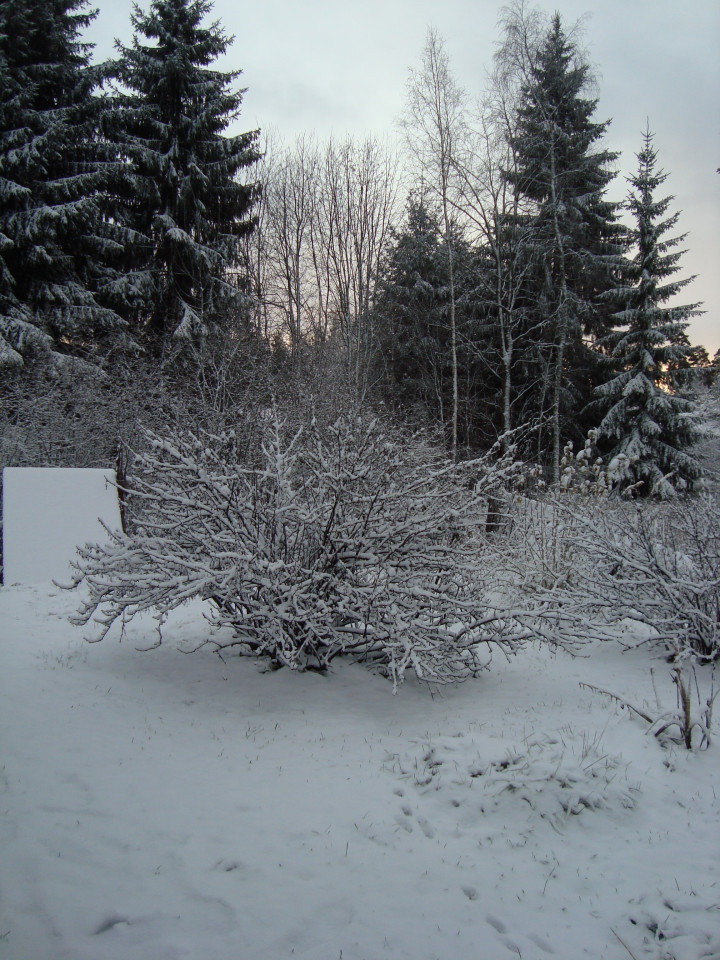 A pleasant morning…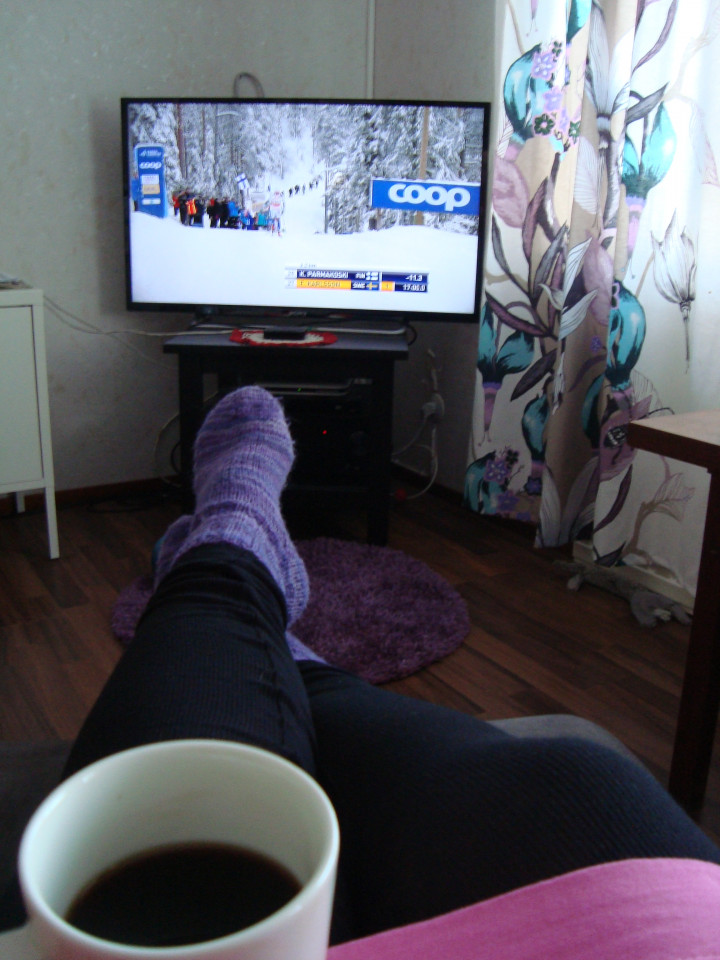 Also because… I was watching cross-country skiing again. The Cross-Country World Cup started for this season already yesterday, here in Finland, in Northern Finland, in Ruka, in Kuusamo, one of my favourite places in the world. 🙂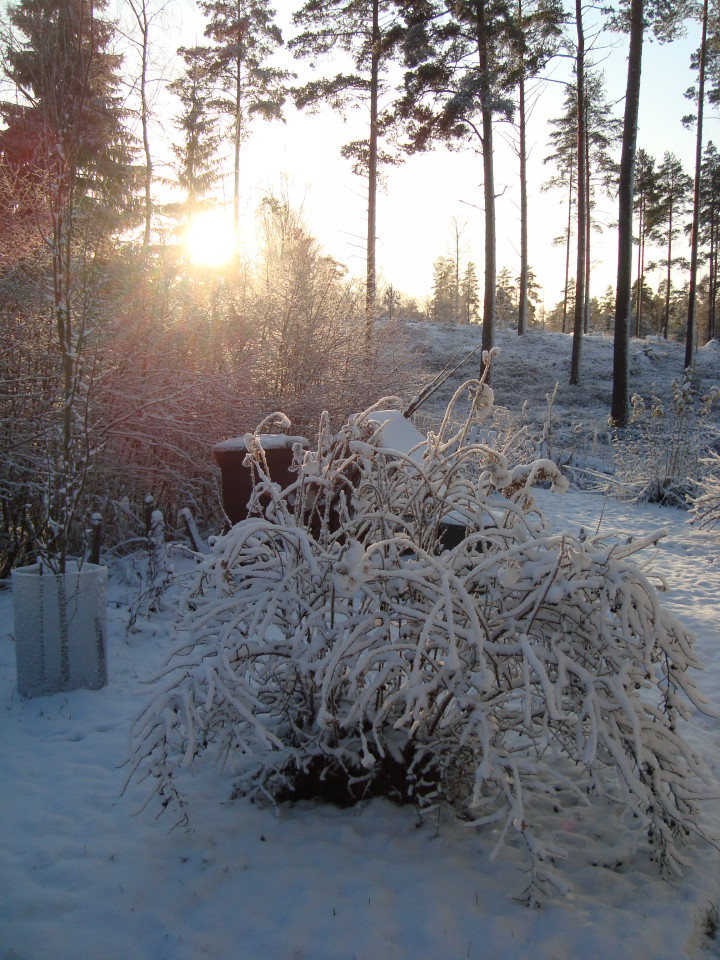 And then sunshine! And our juhannusruusu – 'Finnish Midsummer rose' bush again. This bush was loaded with white flowers in summer, but I don't think I have any pictures of it, oh dear oh dear…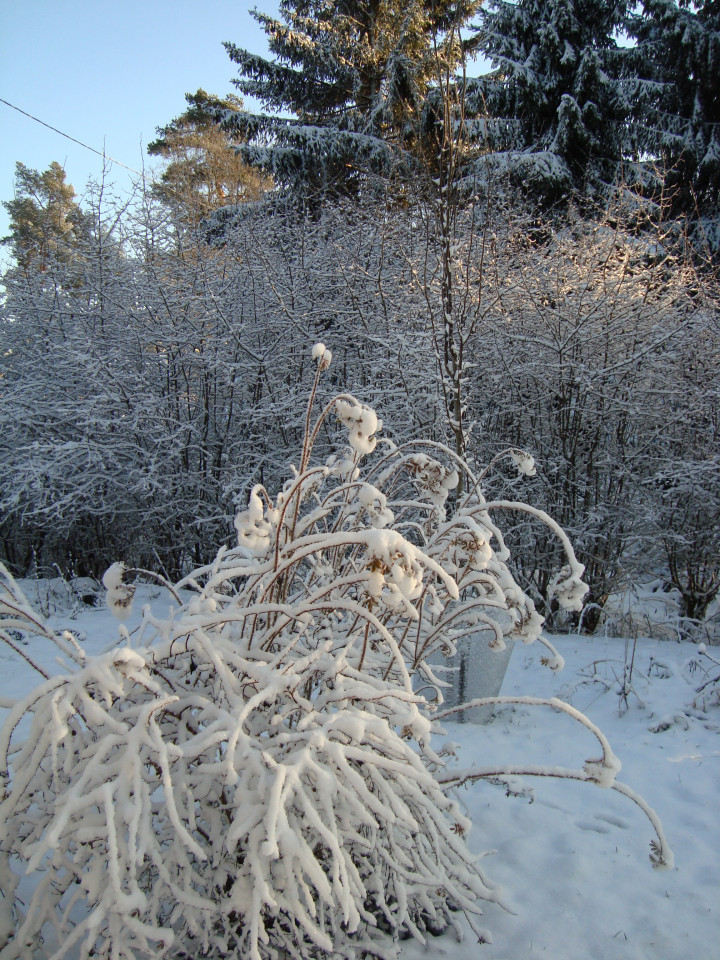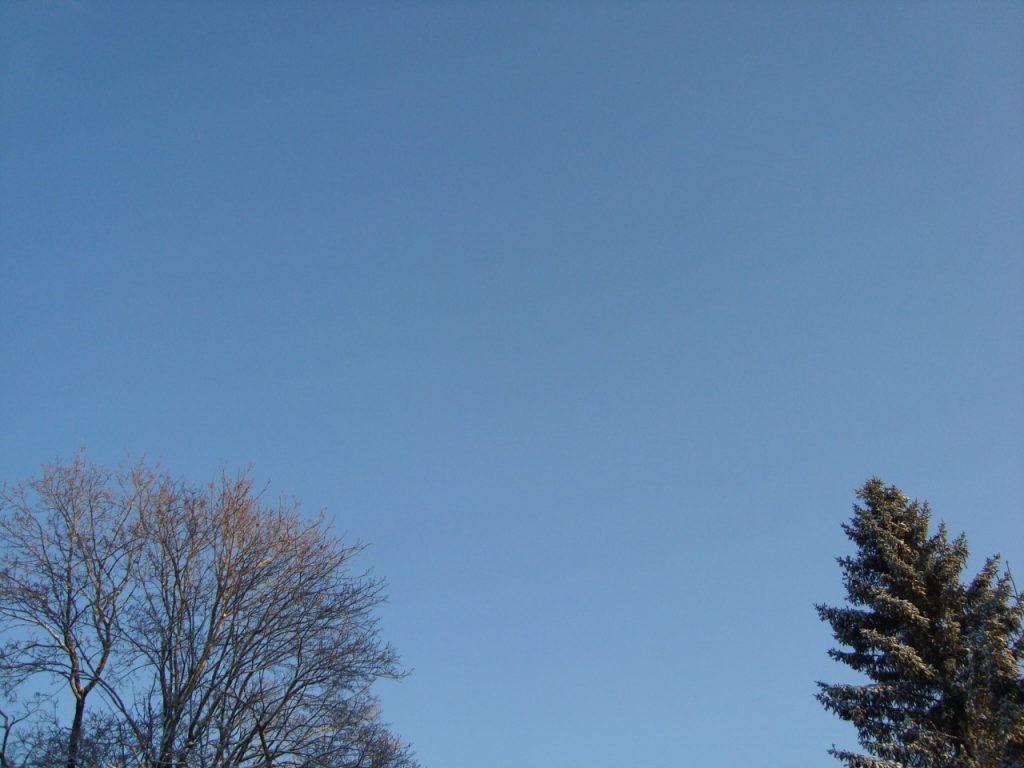 Blue sky! Haven't seen that for a while.
The day is short; the length of the day today, here where I'm living, is 6 h 13 min.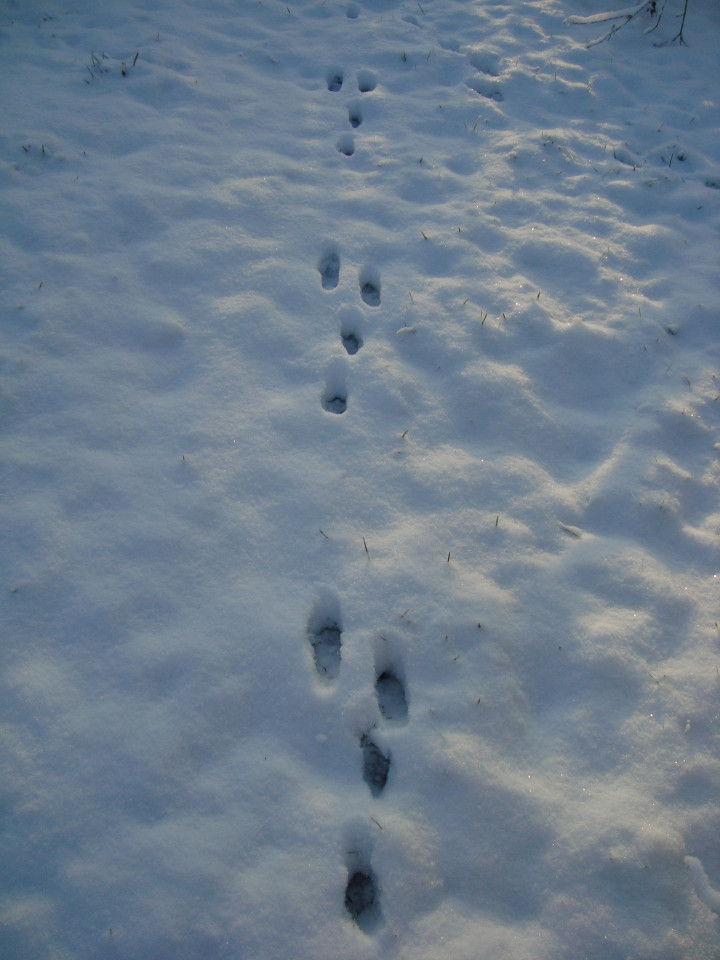 A hare it was.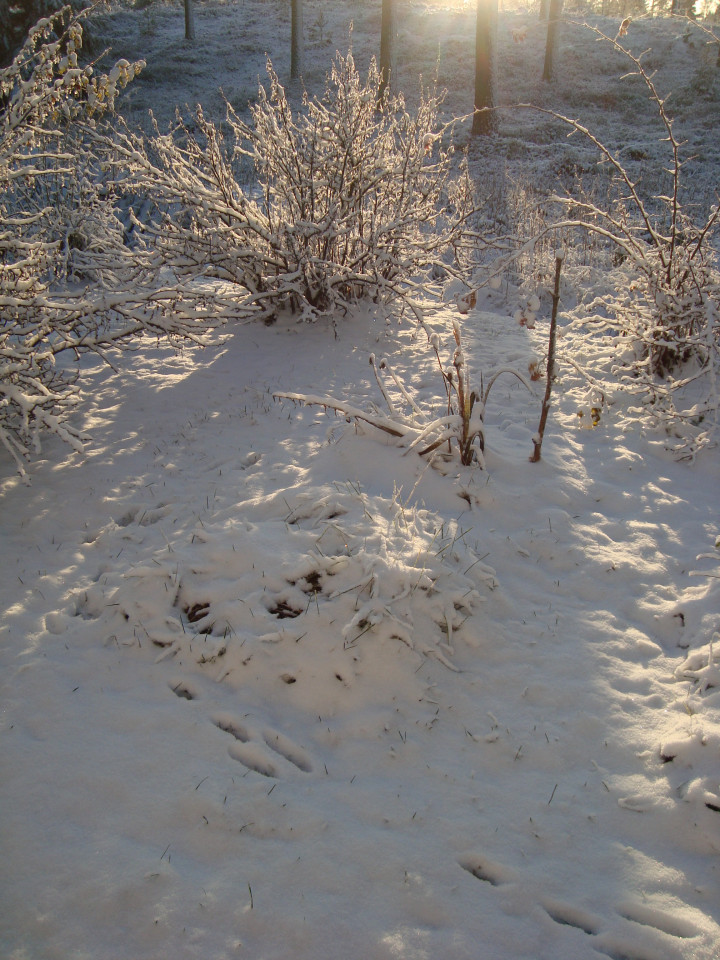 The sun was gently warming my face…