On Saturday, yesterday, I took part in the national birdwatch again, the national birdwatch 2019, Pihabongaus 2019, organized by BirdLife Suomi here in Finland. It was my fourth time now and I was standing and walking in our garden again. As usual, I had a good time and I was freezing at the end of the event even though I had warm clothes on. 🙂 But it was only -9 degrees Celsius, they said that it felt like -14 degrees, during my birdwatch hour.
So, I saw… a lot of snow and it was snowing a bit, too. Well, as always, I heard many little birds singing, singing in the trees, but I didn't see that many birds. I recognized the voices of great tits and blue tits and crows. And I saw a magpie, a great spotted woodpecker, a few great tits and I heard and saw a flock of tree sparrows as well. The great spotted woodpecker was pecking at a pine tree and it was nice to watch it with binoculars. One great tit came to perform a solo in front of me, that was funny.
So that was what happened. 🙂
And just a few pictures that I took in our garden today: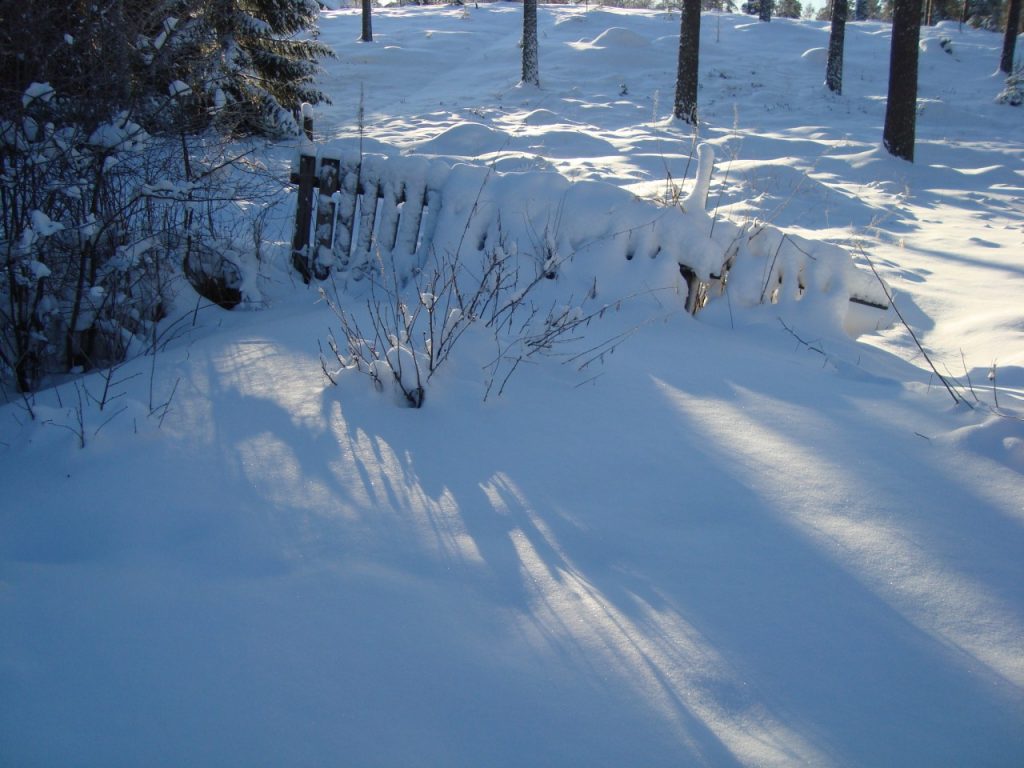 We have around 30 centimetres of snow here where I'm living. I suspect that we have more than 30 centimetres… It's been snowing like every day now – sometimes more, sometimes just a little bit. And they say that it will still be snowing.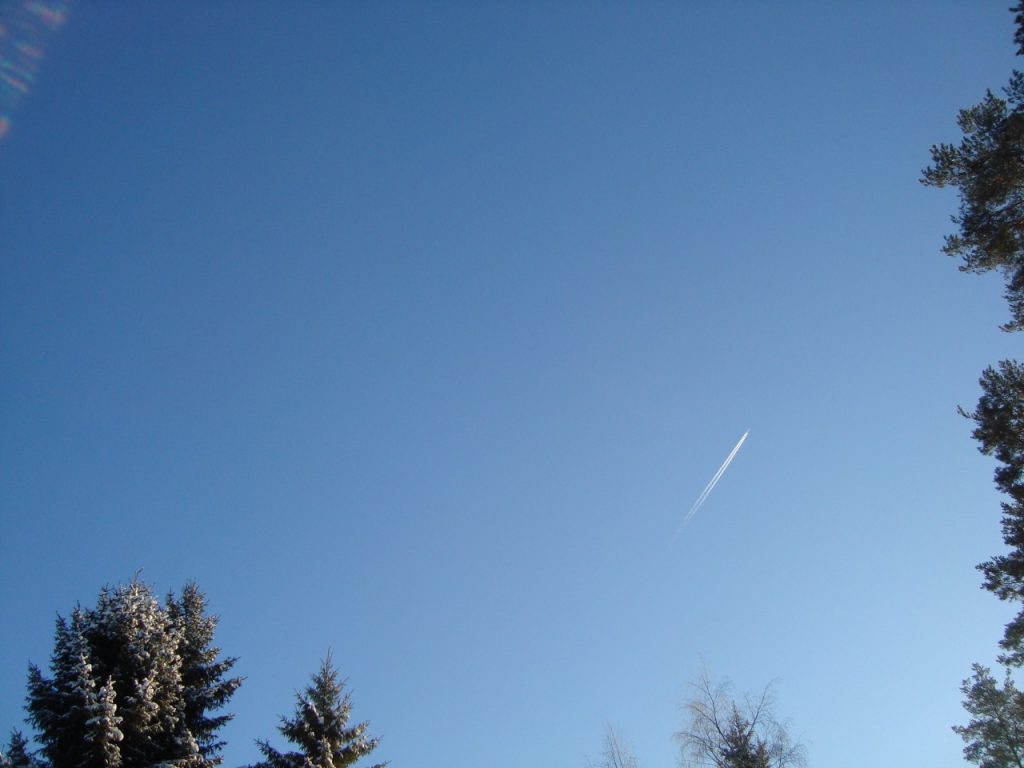 The sky is blue! …and at night the snow is still blue, too. 😉 This was bad after 1.30 am today.