…continue, here at home. Now pictures from Thursday and today. Just relaxing…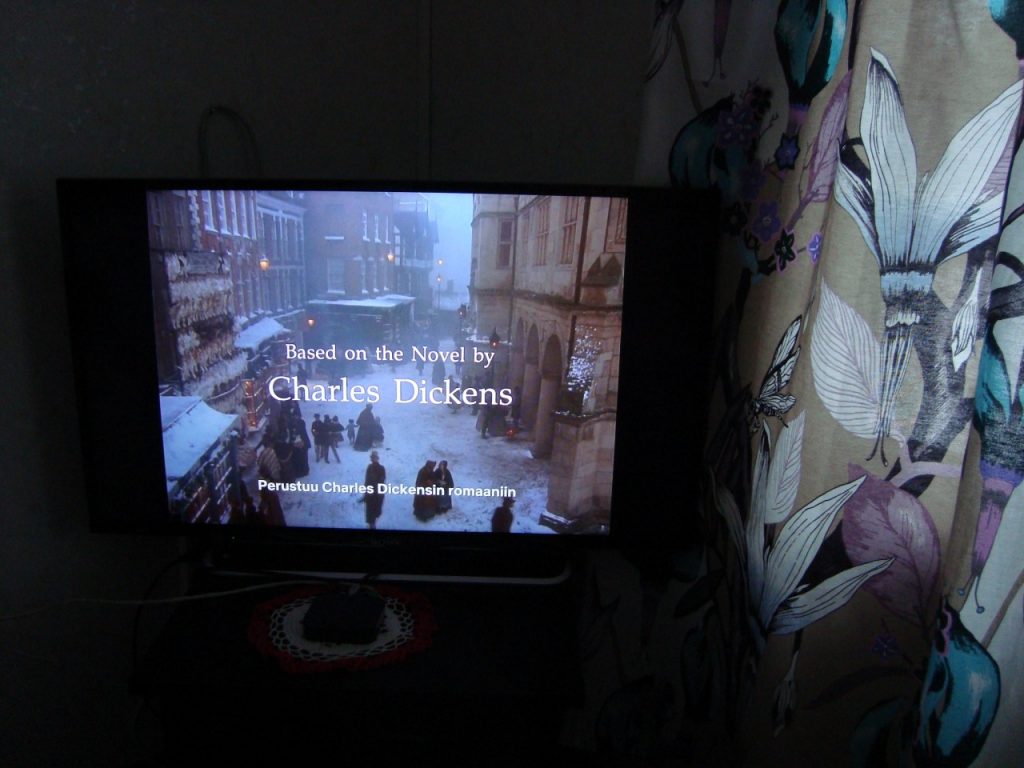 I love the novel, A Christmas Carol by Charles Dickens! I read it, in English, for the first time 16 or 17 years ago. I've watched the film by Disney from the year 2009 many many times – I love the film as well. But I watched the film from the year 1984 for the first time on Thursday, and, well, I loved that, too. Spirit!
I've watched some other films, too, during these holidays, some of them are traditional Christmas films, for example; Home Alone, Home Alone 2: Lost in New York, The Snowman (1982), Krampus (2015), The Christmas Chronicles (2018 Netflix), Hocus Pocus (1993) [- was it Christmas or Halloween we just had…? 🙂 ]. And I've also watched some nature programmes and Finnish comedy Uuno Turhapuro on tv, for example. 🙂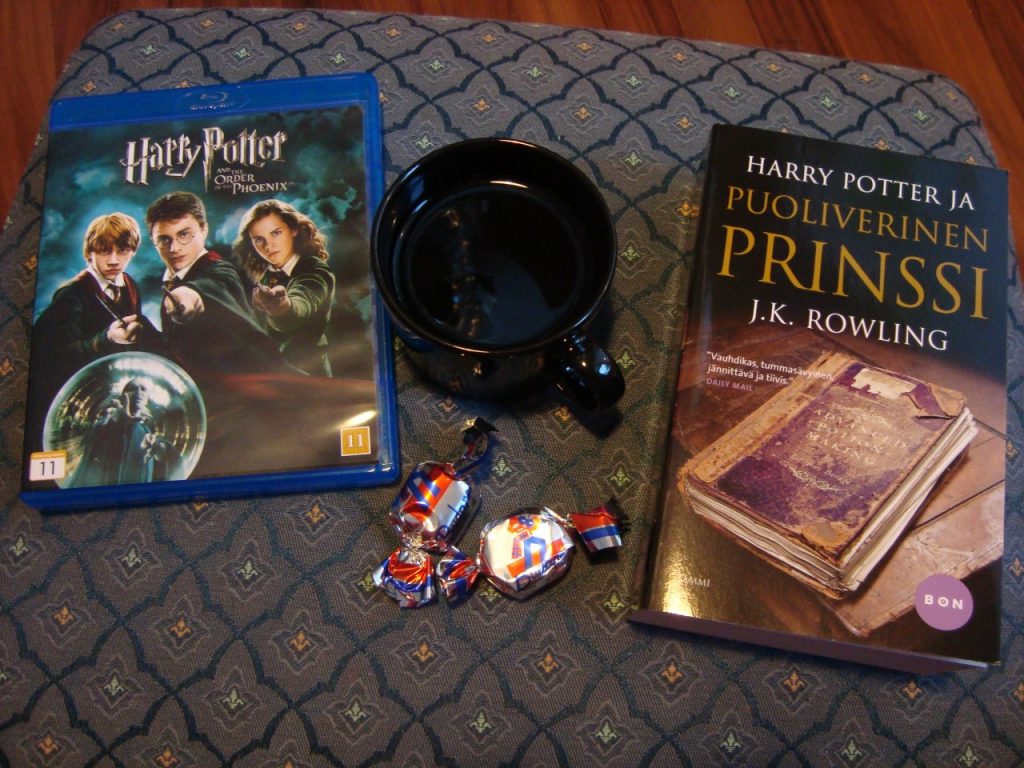 Harry Potter. – First the book, then the film. 🙂 My next film is Harry Potter and the Order of the Phoenix, which will be one of my New Year's films, (I finished reading the book a bit over a week ago), and the next book is Harry Potter and the Half-Blood Prince (haven't started it yet). I'm reading Harry Potter in Finnish now first, because the translation by Jaana Kapari is extraordinary!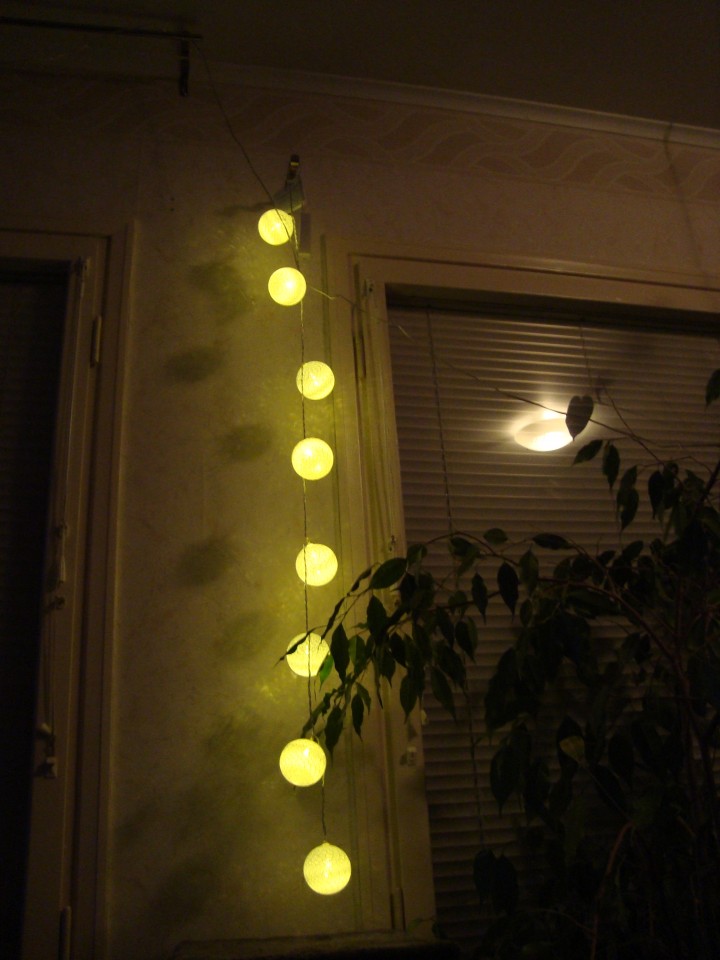 This, too, is from where I watch television… The plant, the tree in the pic is weeping fig or ficus tree.
Some sunshine again today, but after Christmas it's been warmer especially in the daytime. It hasn't been raining, but the snow has been melting a bit and it's been a bit… blurry out there.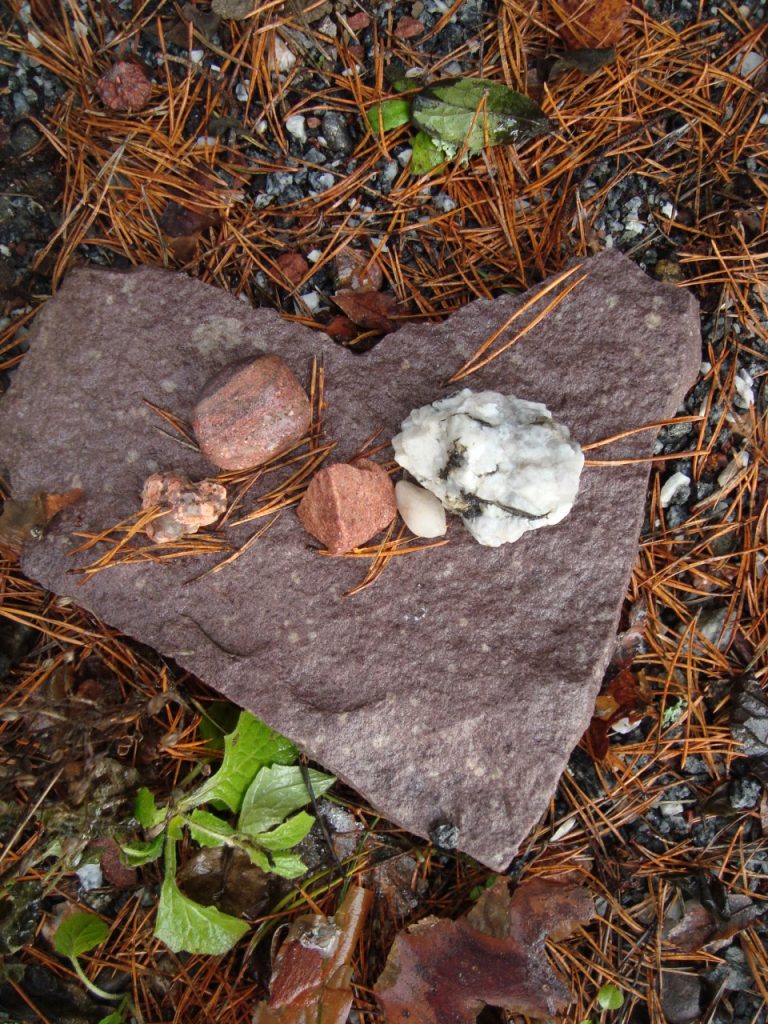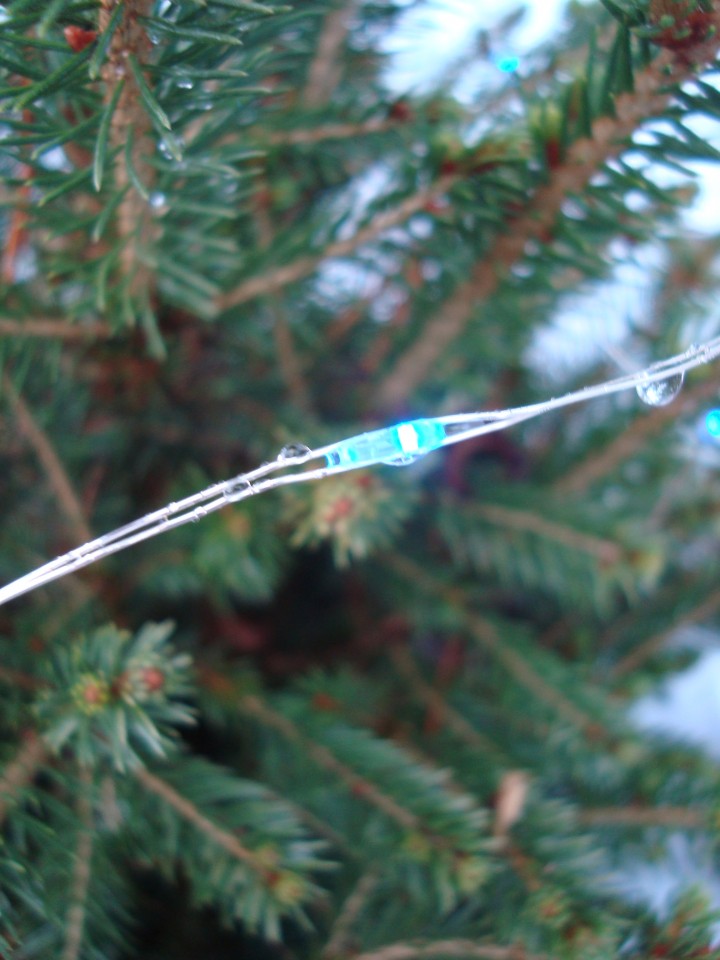 Water was dripping from a bigger tree on me and on my camera as I took pics of my dwarf spruce and the winter lights…