So, the campfire people, too, were celebrating vappu on Saturday…
In our garden late in the evening. We had a campfire also on Sunday night. I love it how every campfire is different and the fire itself is constantly changing. Staring at fire is one of the most relaxing things I know… and the warmth at cooling night-time is nice, too.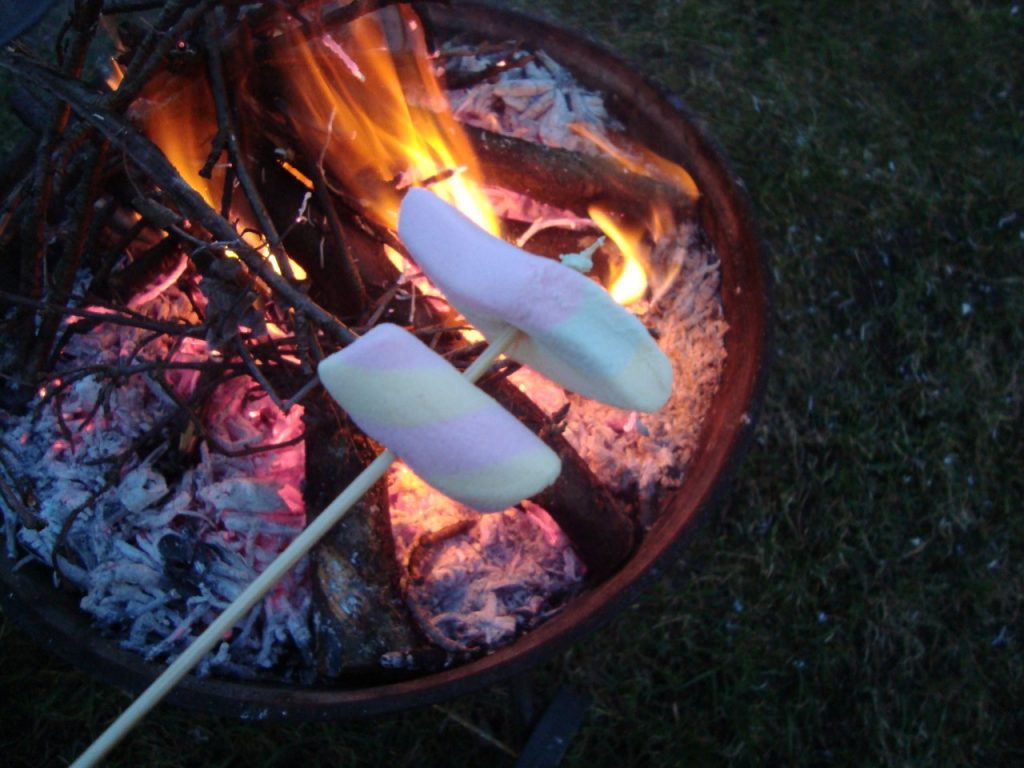 And the food… Just a pic of campfire marshmallows I had.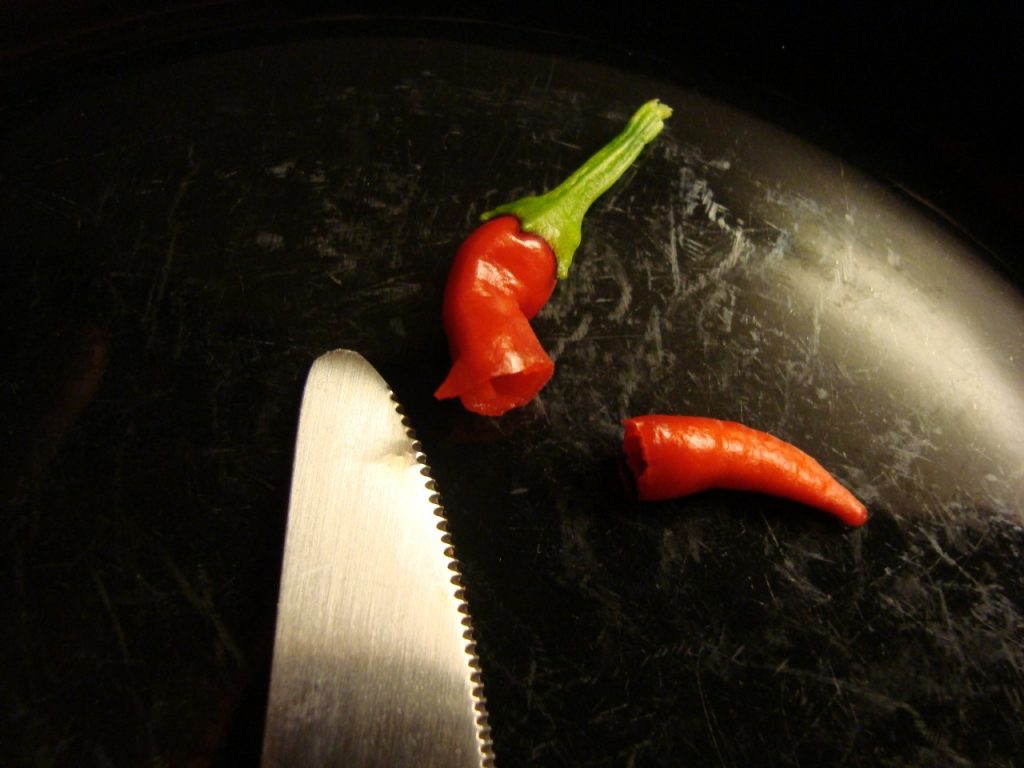 Some more delicacies… this is the second chili pepper that we have eaten now, this was yesterday night just before dinner – I was so hungry that I wasn't able to take a better pic… just needed to have my potatoes… 🙂
Our chili peppers are a bit burning, but delicious. Eating just half the pepper is enough, which is quite good – one pepper for two people… and our chilies are not even that hot types of chili peppers. But they burn nicely. 🙂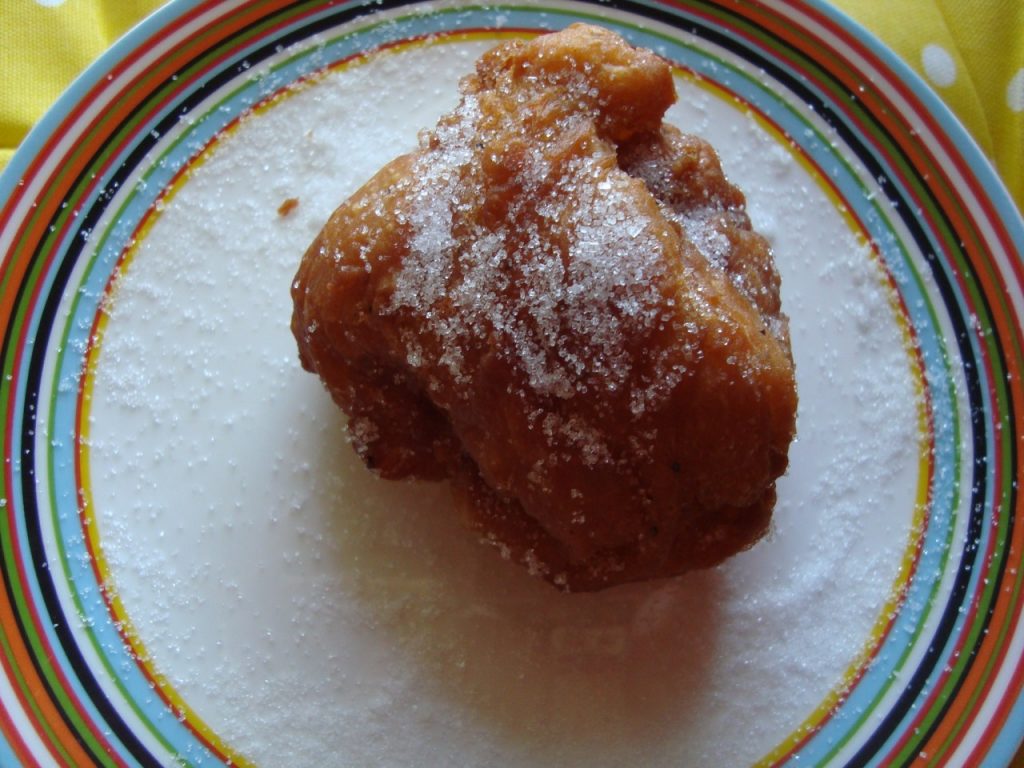 And… today I took pics of the real traditional homemade vappu delicacies; this is munkki – like a doughnut ball, simply a ball (mine is a kind of a ball 🙂 ) of wheat flour spiced with ground cardamom and deep-fried in oil and then rolled in sugar. A sin. 😉
And here's some traditional homemade sima. Sima is a Finnish slightly fermented lemon drink, sweet and sparkling. There's water, white sugar, brown sugar, the flesh of a lemon, the rind of a lemon, a very tiny piece of yeast and raisins.
To be honest, our sima is still kind of fermenting, but this already tastes like the real deal. And sima is a fresh and good drink for the whole summer as well. And it's not supposed to be an alcoholic beverage, sima is suitable for children, too. 🙂
-Leena