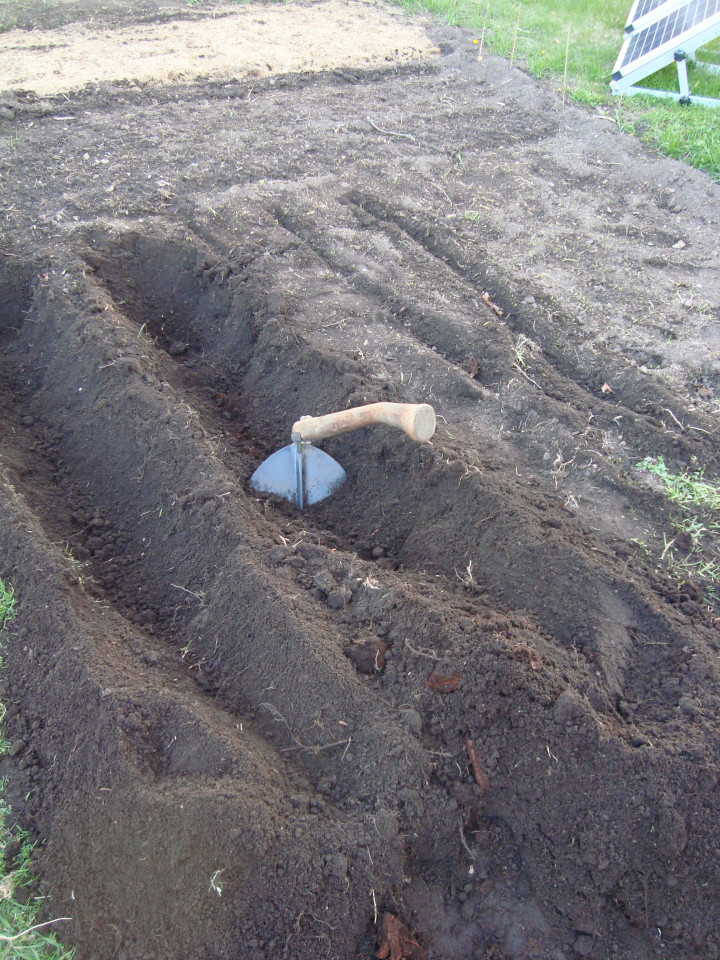 My hoe… I decided to plant potatoes late in the evening on Monday. A garden hoe is one of my favourite garden tools, I just always get out of breath when I´m like really using it…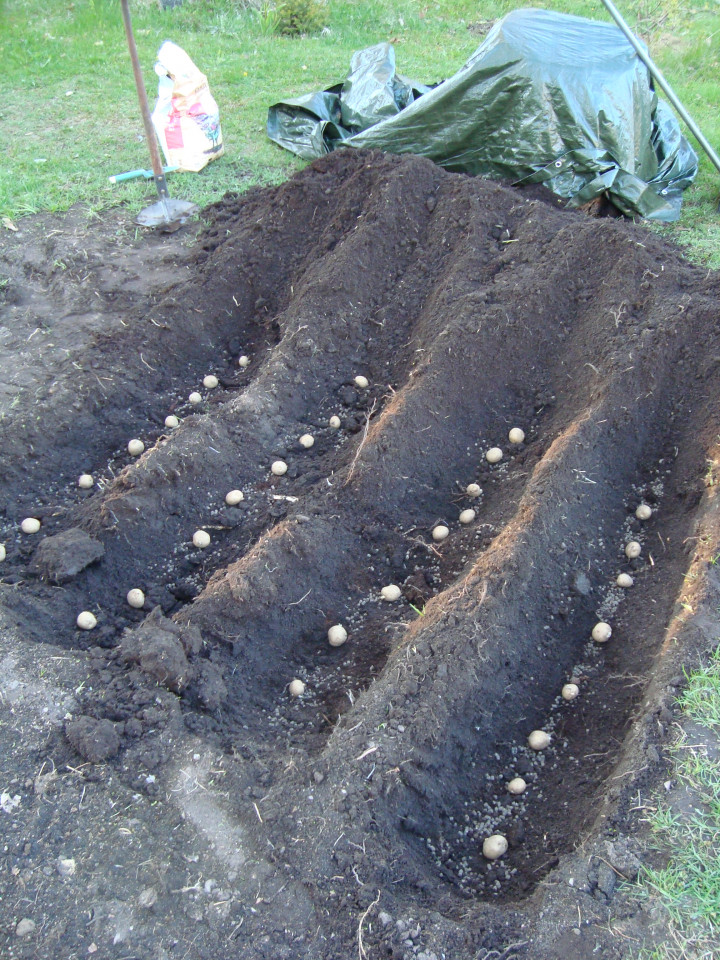 I actually planted the potatoes quite deep, the pic doesn´t show it perfectly right. I scattered some chicken manure pellets there, too.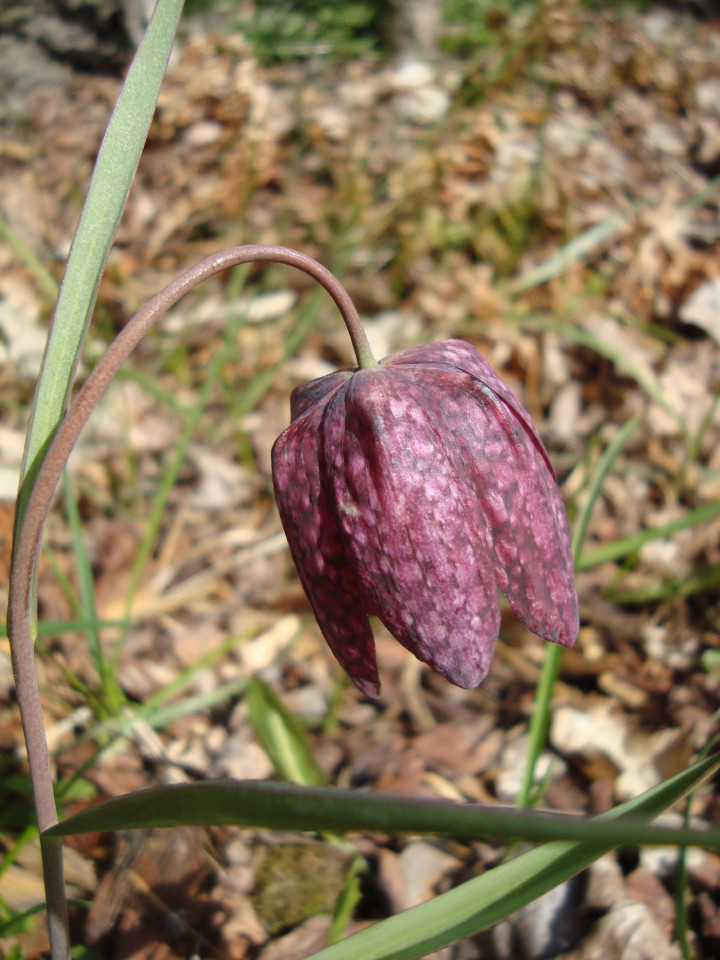 The first ever snakeshead lily flower in our garden. This flower has many names, for example: snakeshead lily, snakeshead fritillary, chess flower, chequered lily, leper lily… Another new favourite!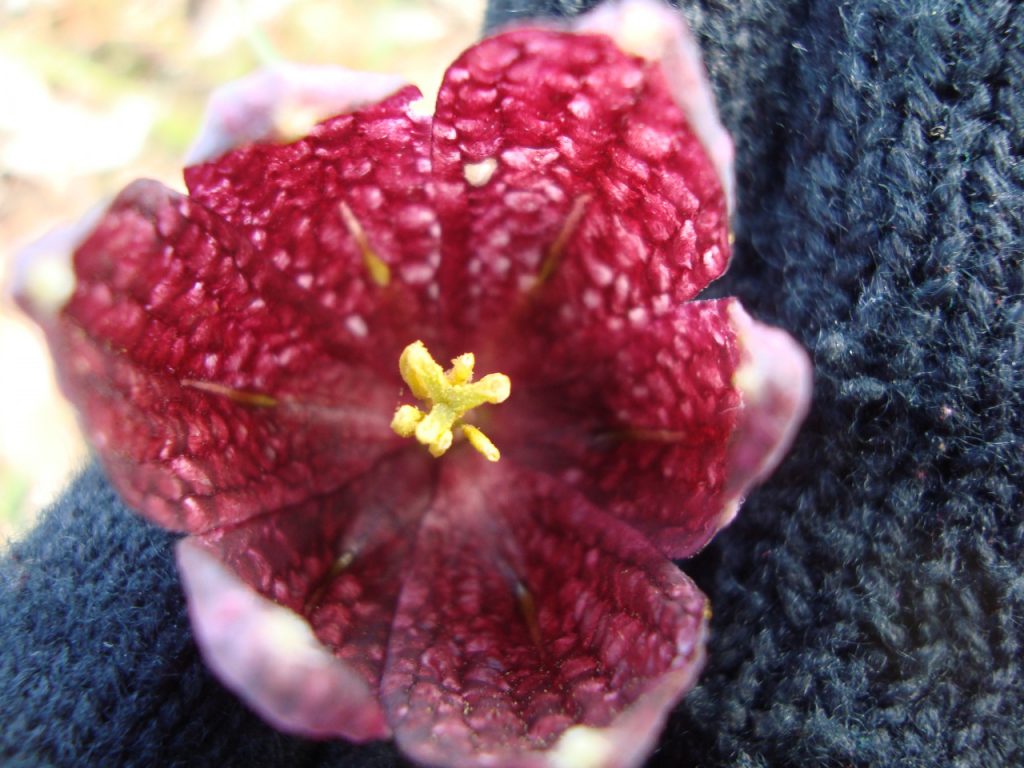 Just for the record about some animals… A woodcock started its regular flights here already in late March. Usually it starts the evening flights in late April. "Orr, orr, orr, pist!"
We saw a deer walking in our garden and in the woods on Tuesday evening. And I saw a deer leaping through the garden last week, and when we were on a car ride at night, we were there with deer and hares… We saw around four times deer (one or more at once) and almost 10 hares (only one at a time).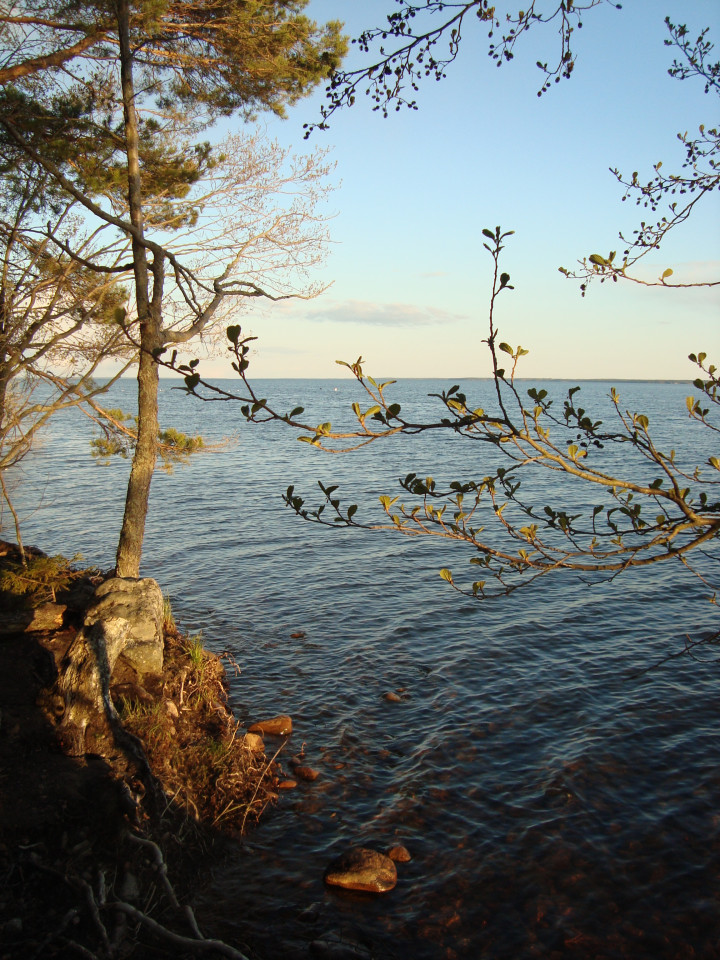 By the lake Pyhäjärvi here in our home village late in the evening on Wednesday.
Wood sorrel, I ate some.
So yesterday, on Thursday, it was already a bit warmer – the butterflies returned! Today it was 17 degrees Celsius in the daytime and it was the warmest day of the year this far. Usually we have some days of 20 degrees Celsius, or warmer than that, already in early May or even in April.
Pictures that I took today: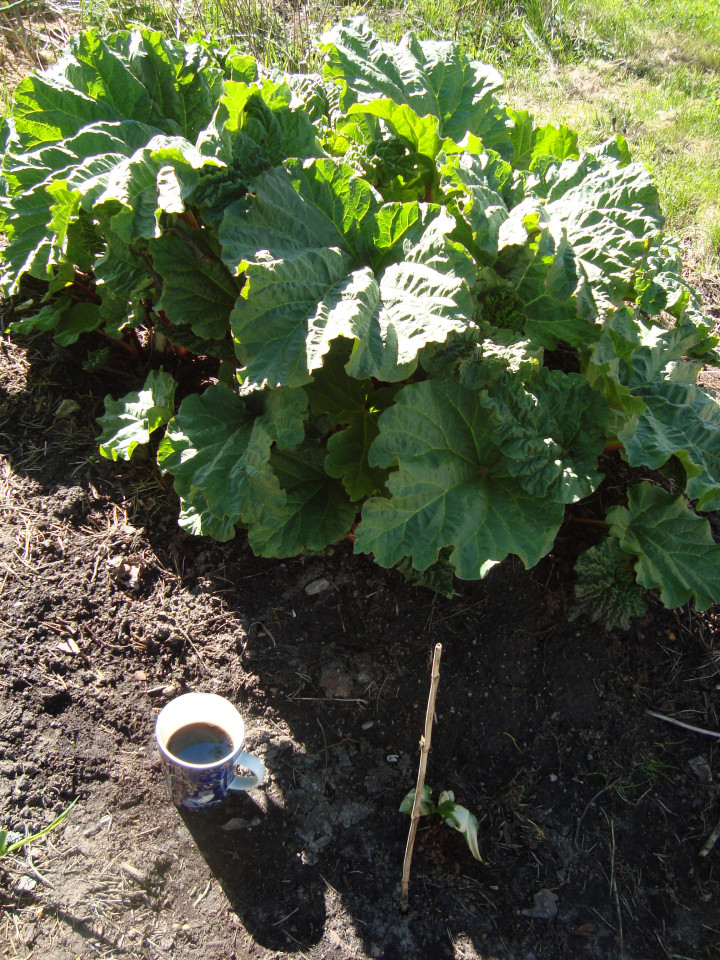 That big… bushy thing is of course rhubarb, and under it in the pic is ramsons, allium ursinum, that has many other names, too, for example: wild garlic, bear´s garlic, wood garlic… We´ve never had this bear´s garlic before (credit goes to my boyfriend who came up with the idea), now we have it on two different spots and hope that it will start spreading.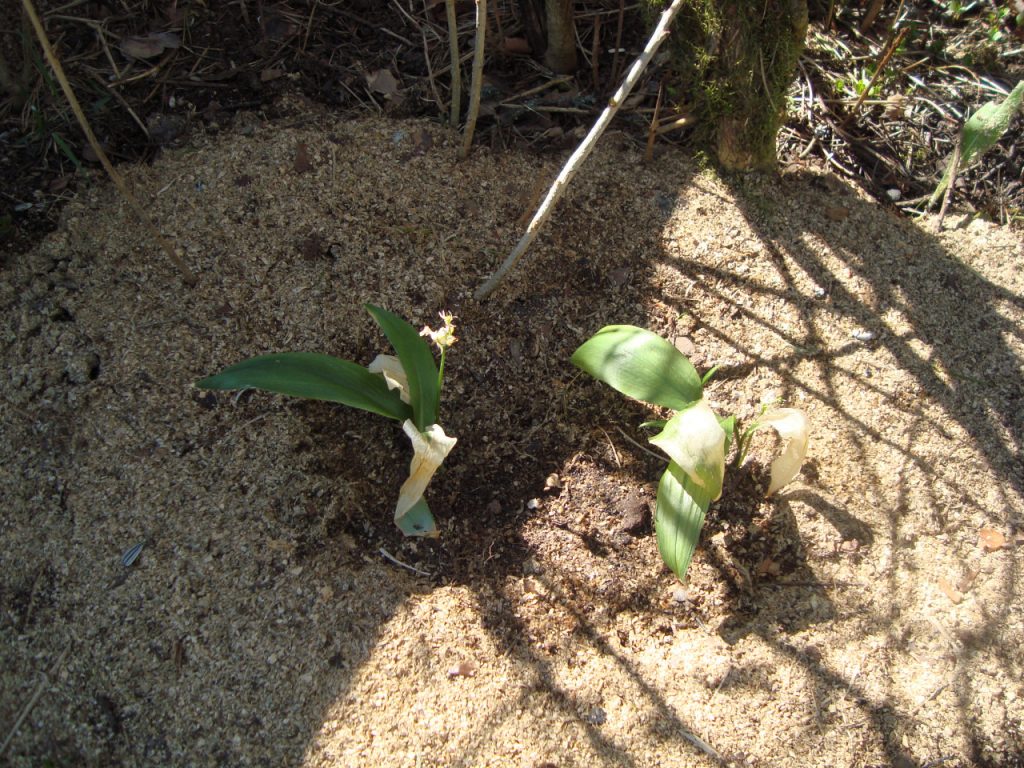 The other bear´s garlic spot.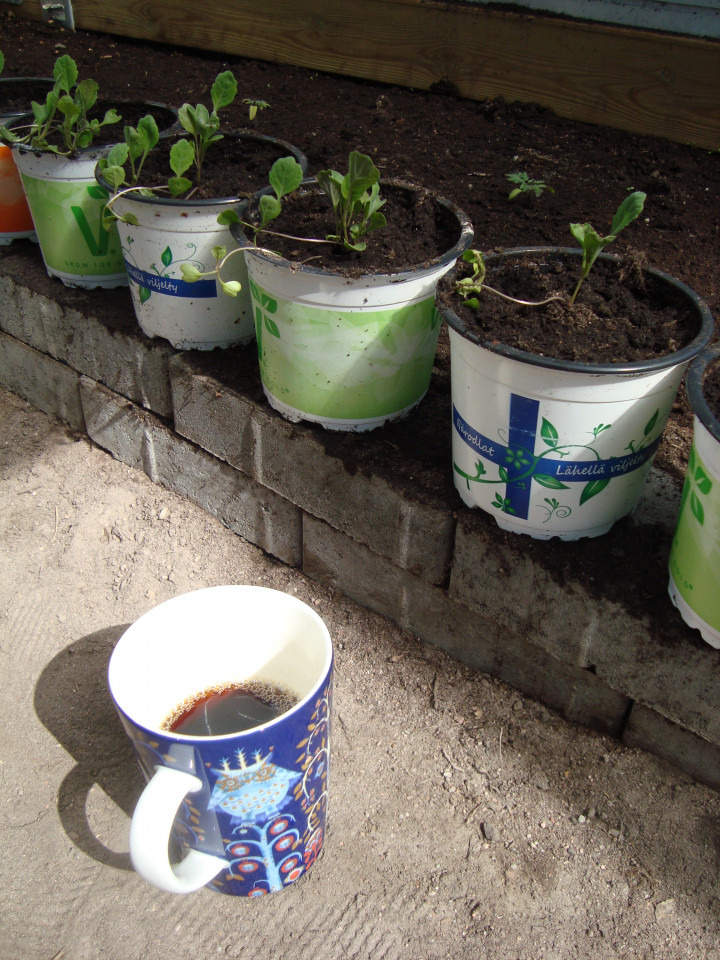 Cabbage growing in the greenhouse. This is the first time ever that we are trying to grow cabbage. We have some cabbage (normal cabbage? 😀 ) and Brussels sprout growing, but we can´t tell which is which anymore here…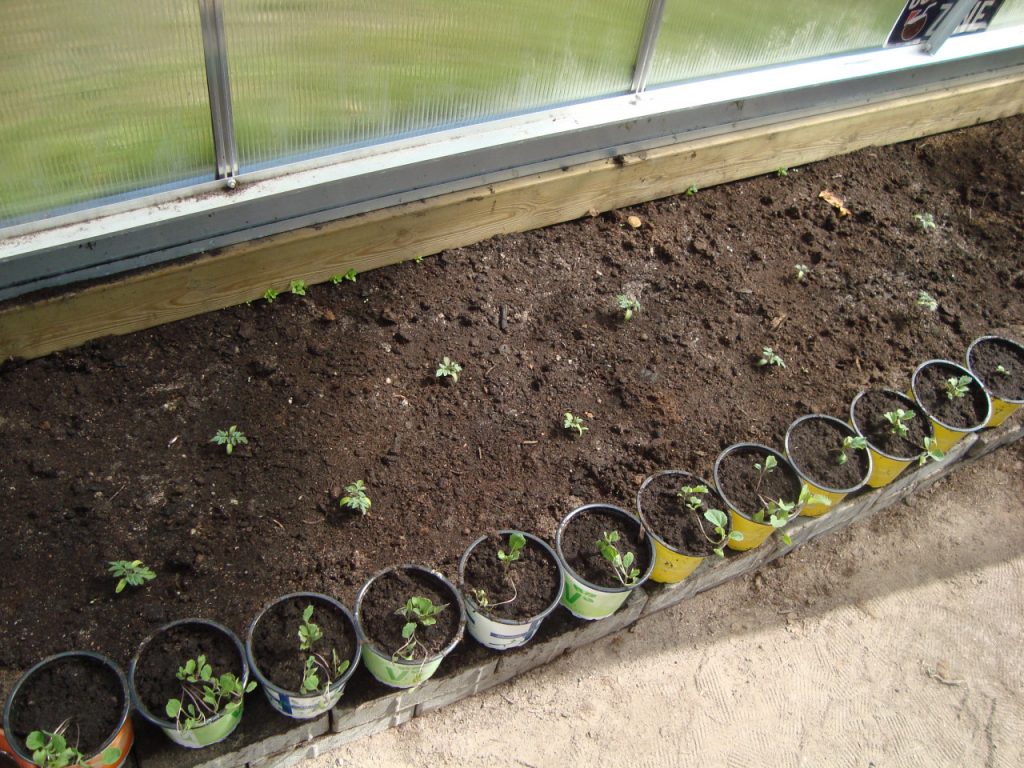 The cabbage plants are still growing in the pots, the cherry tomato plants are planted inside the greenhouse.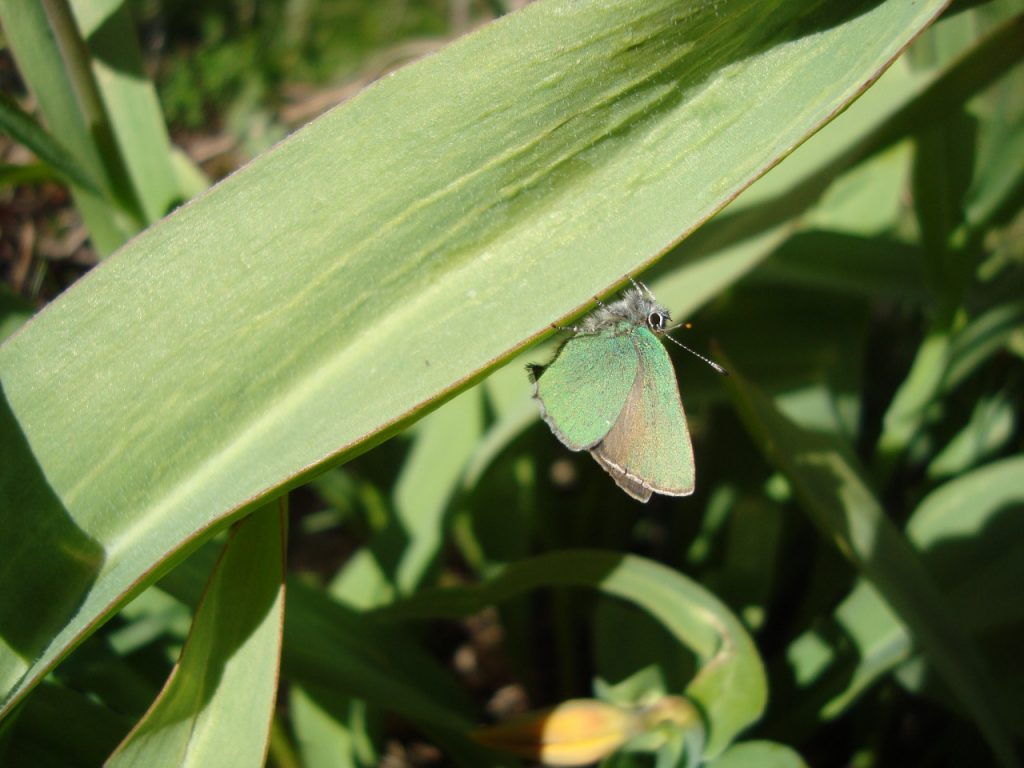 I think that this is a green hairstreak butterfly.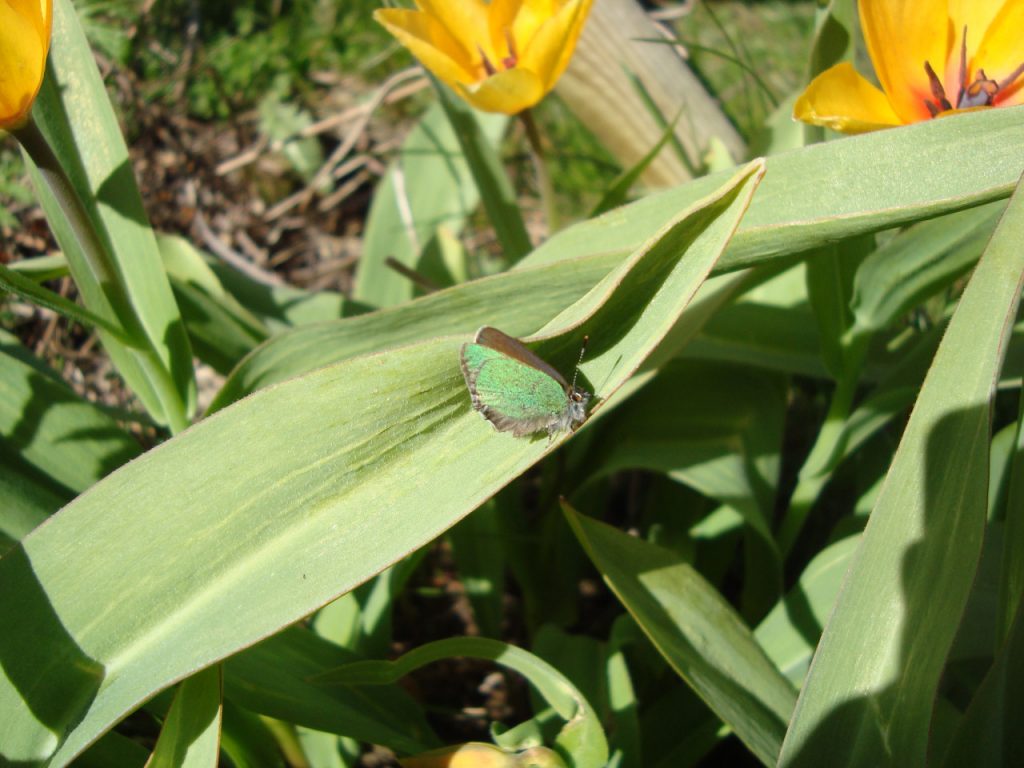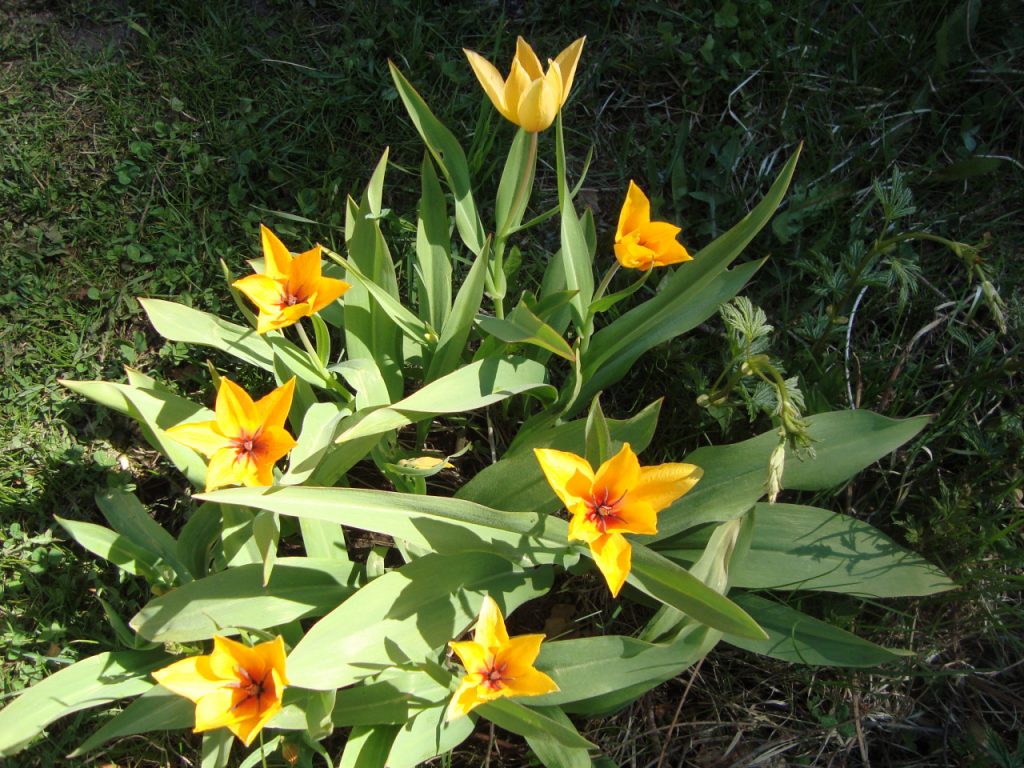 Praestans shogun tulips have opened now.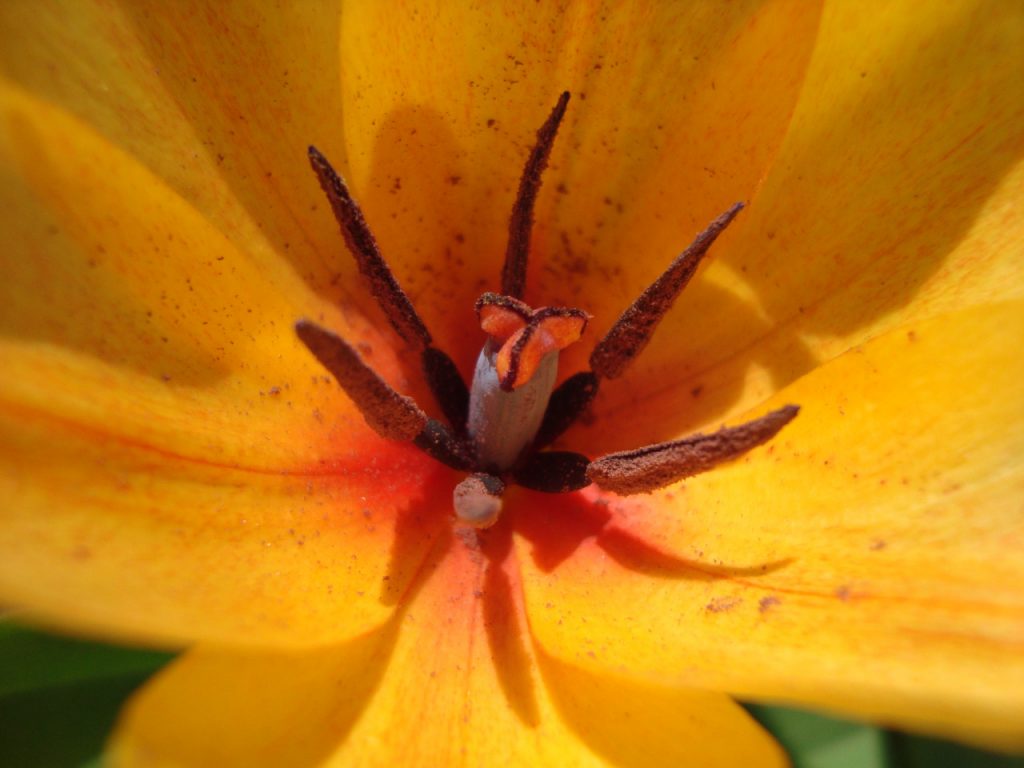 Lilac flower buds are emerging.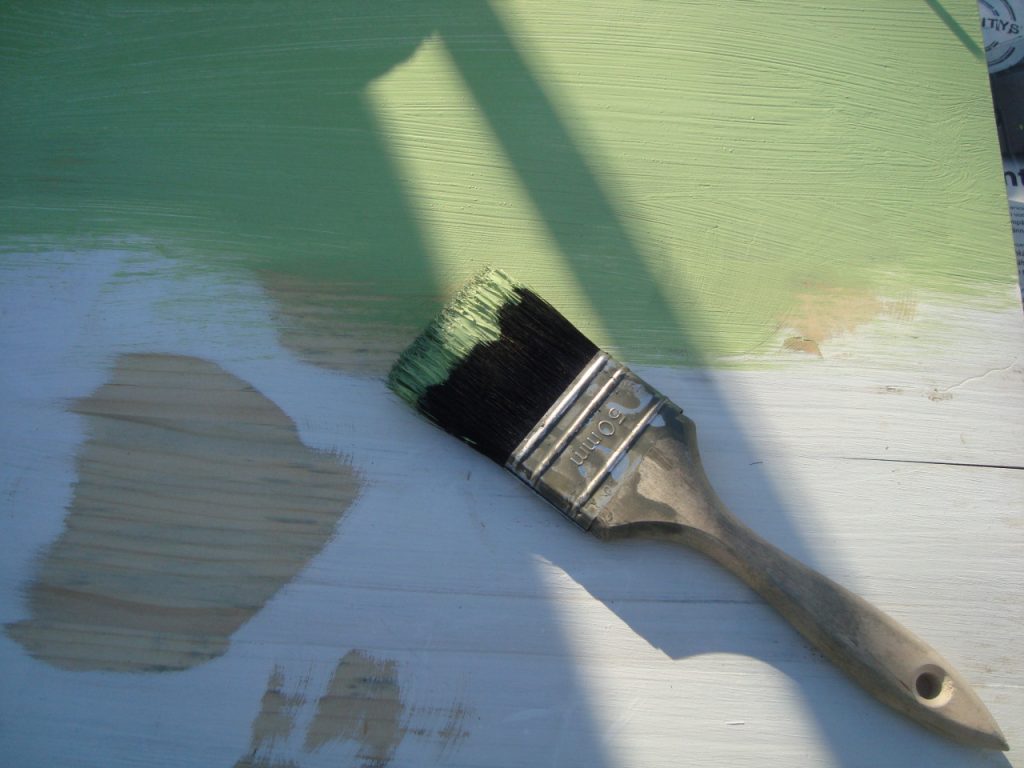 One of my evening tasks today was painting which I love doing. Actually we both are making this small garden table and I have been the one filling small holes in it and sanding and painting it.
Leena