It was a bit warmer again out there for a few days and water was dripping, and especially yesterday it rained a bit, but for many hours, but it still didn't melt the snow we've had on the ground for four weeks (that's a month!) now. And then it sleeted late in the evening. Today the weather's a bit colder again and they say that it ought to stay that way now and that it ought to snow again as well.
So, now it's been the perfect time for flowers inside the house! 🙂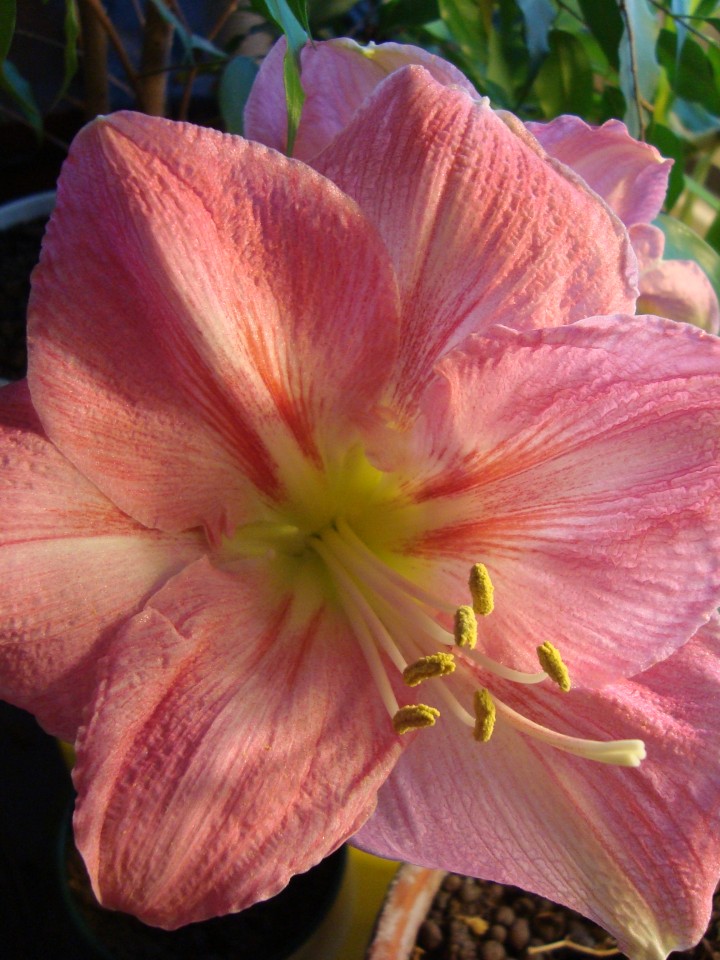 My amaryllis is flowering now. Biiig flowers… First it had two flowers.
The jungle here… and, oh, a black panther there, up there in the picture… The black with white markings, a funny type of black panther. 🙂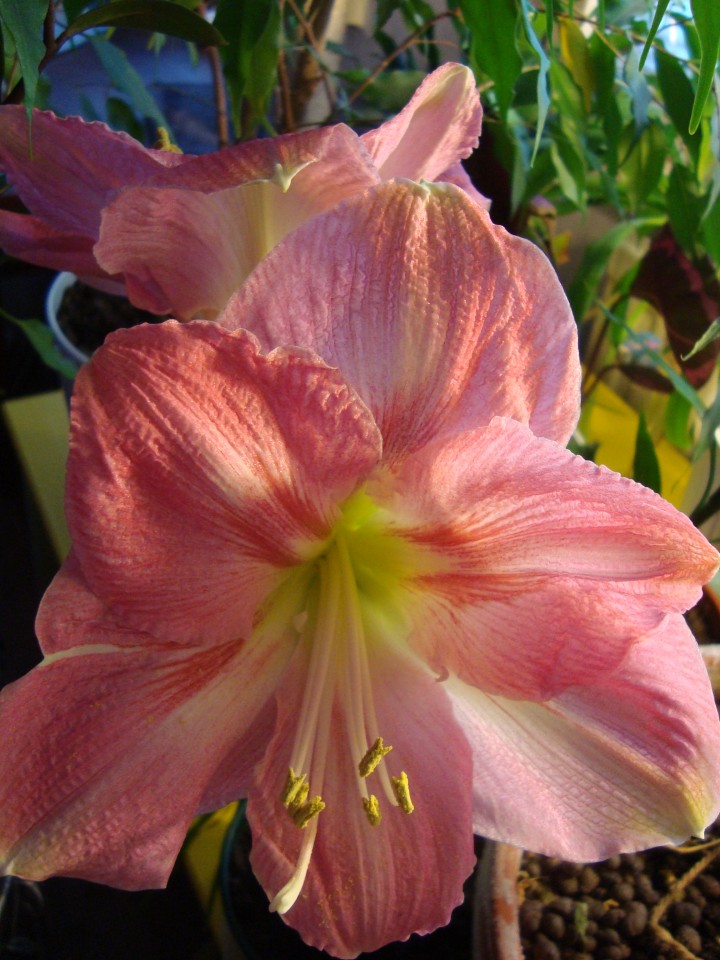 The colours of this amaryllis are lighter than the colours of my previous amaryllis. I didn't know what colour my amaryllis would be, or I knew that it has two colours, and I assumed they would be red and white, but the actual hue was a surprise. It turned out to be charming, sweet.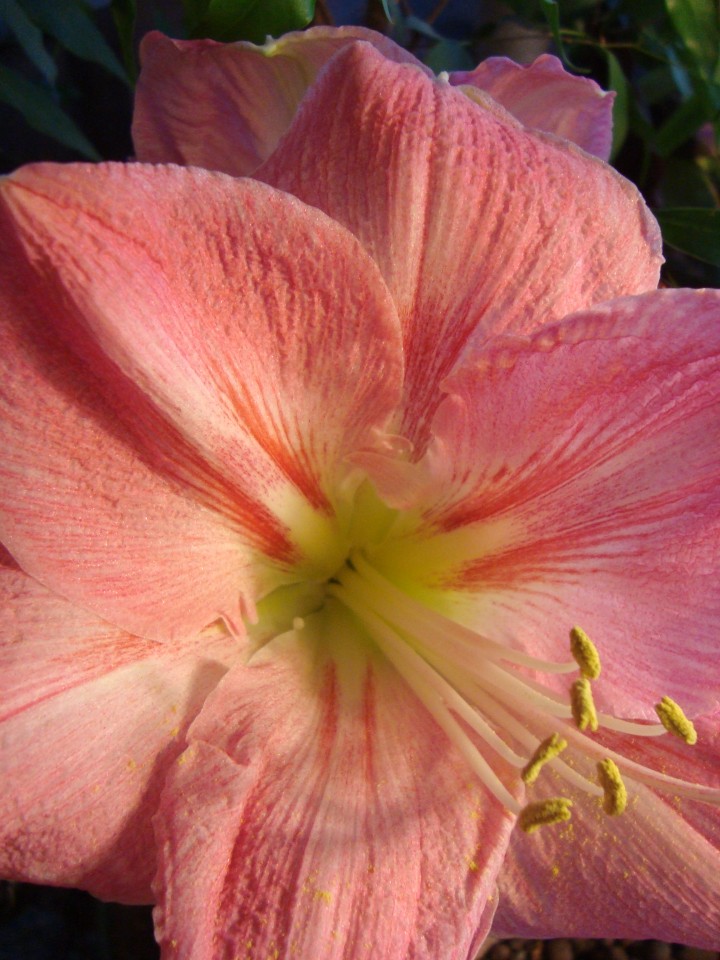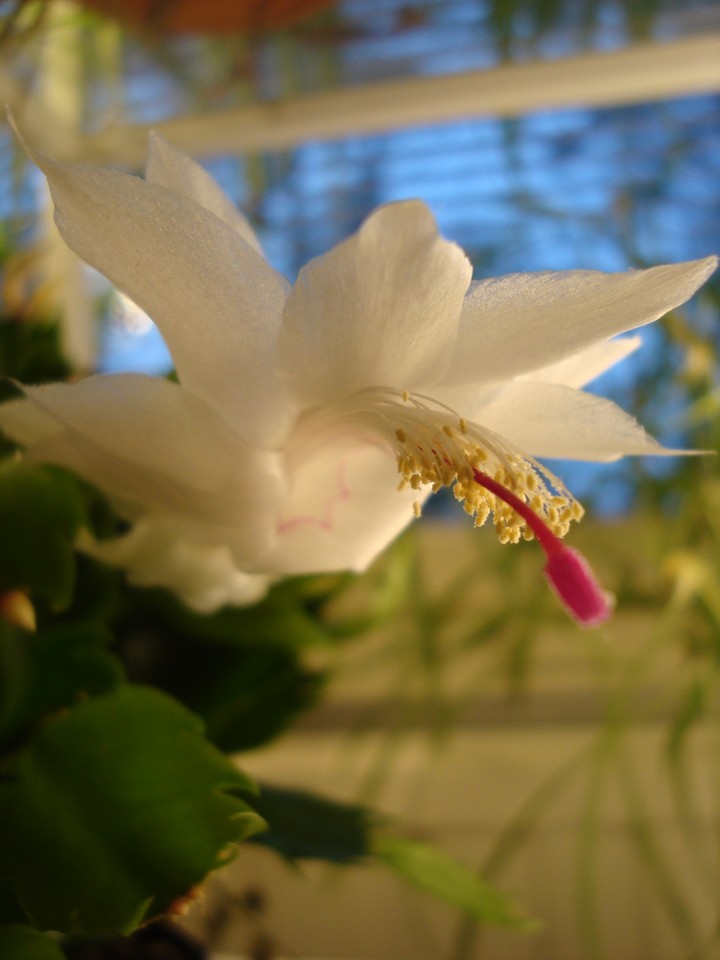 Schlumbergera or Christmas cactus flowering, too. This plant moved here with my amaryllis after Christmas, my boyfriend decided to buy this plant. I like schlumbergera, too, very much, and I love the name – I think that it sounds beautiful. 🙂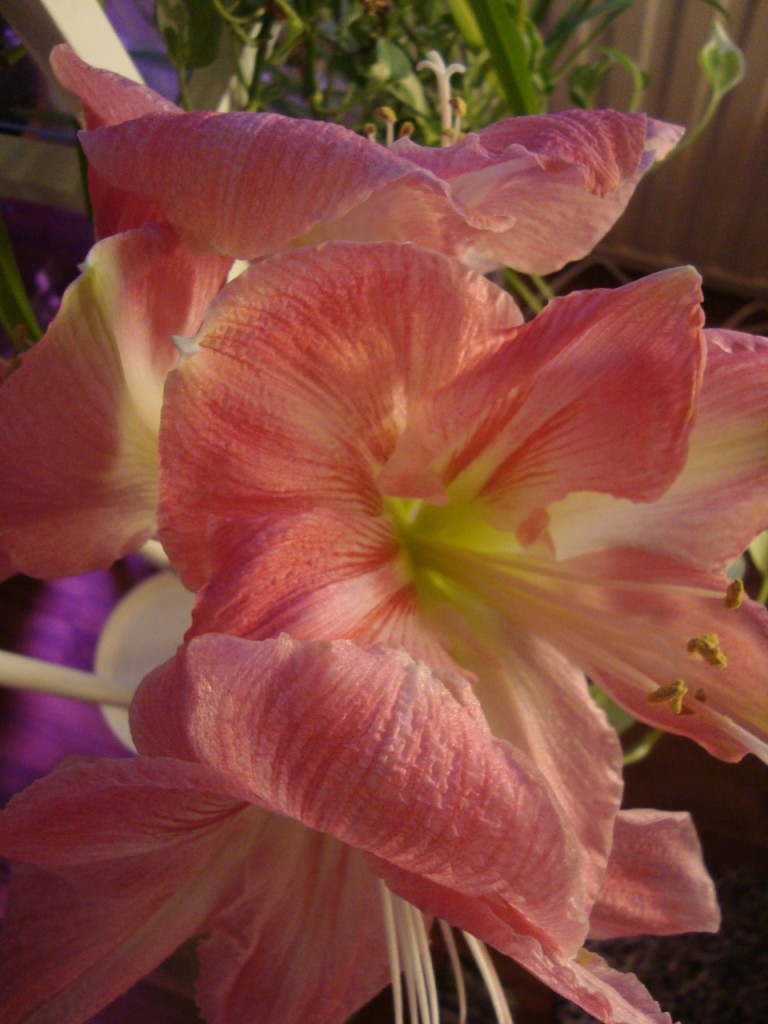 Since yesterday my amaryllis has four flowers.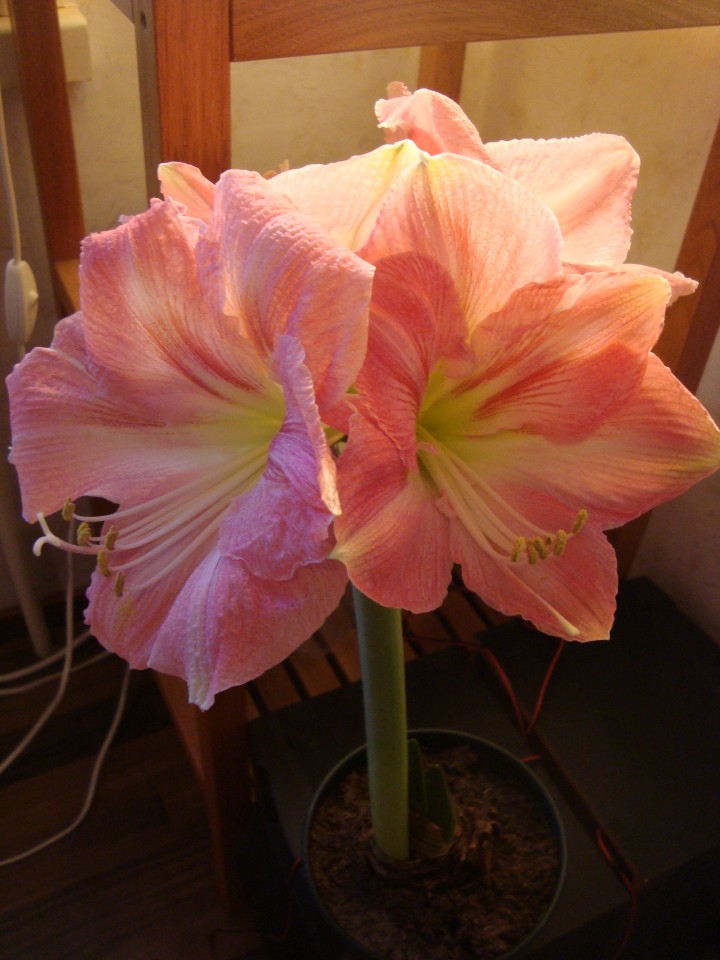 Why am I, all of a sudden, taking pictures in the corner of our living room…? Because on the usual spot we have now a plant light, a real plant light, purple light. Purple light is nice and decorative and good for the plants, but plants in pictures taken 'under its spell'… not exactly natural, the colours they have under that light… I'll have to think of something – I don't like this corner that much, the way it is now, when it comes to taking pictures here…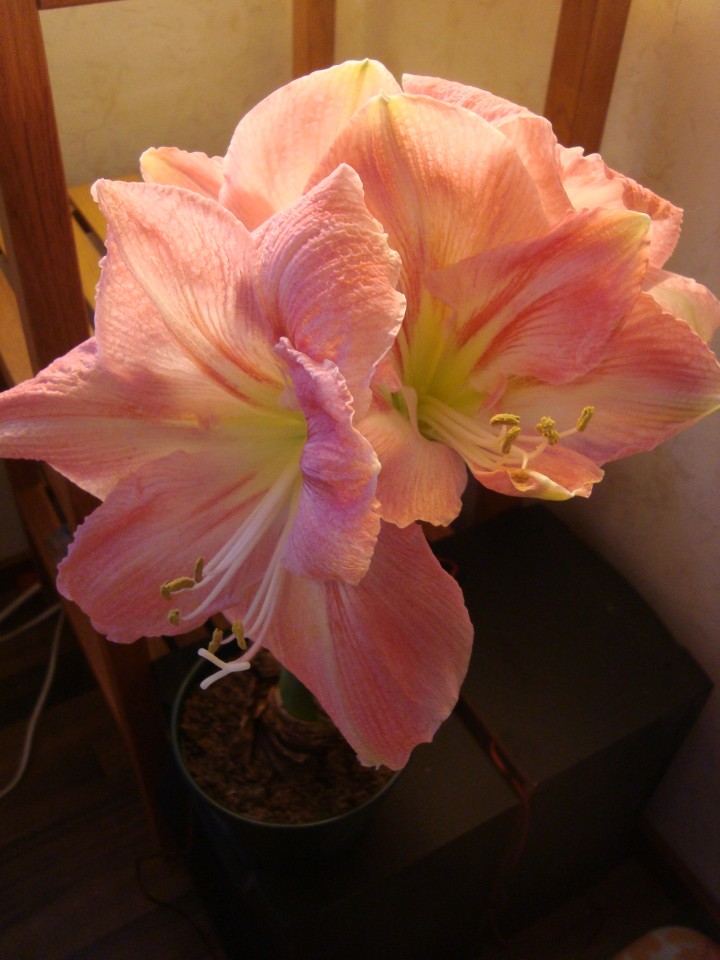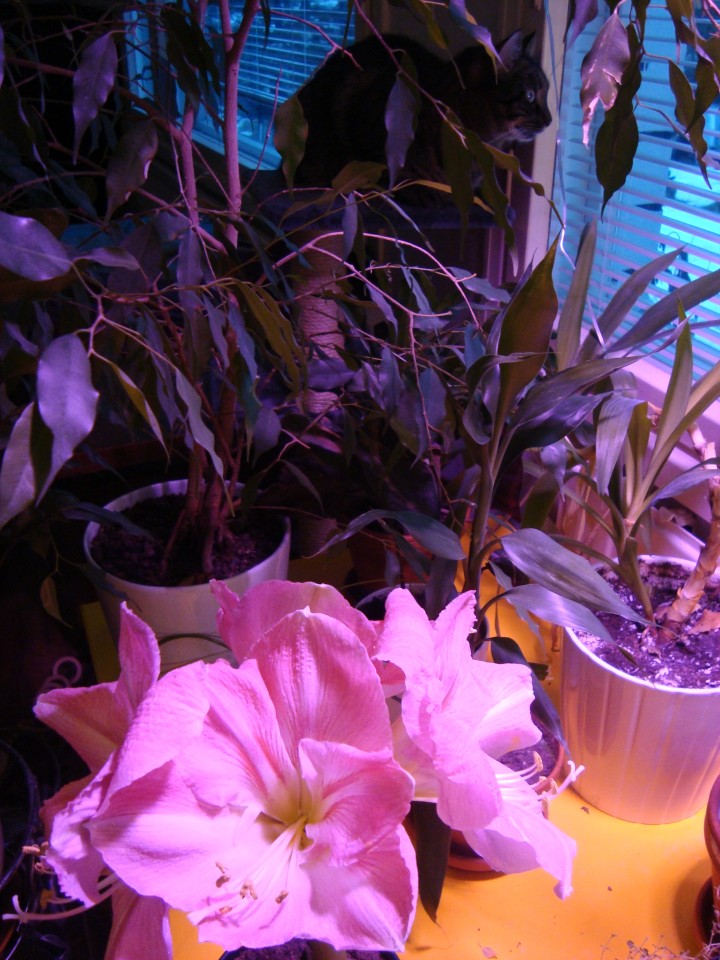 The purple light… But look, that tiger up there looks pretty natural!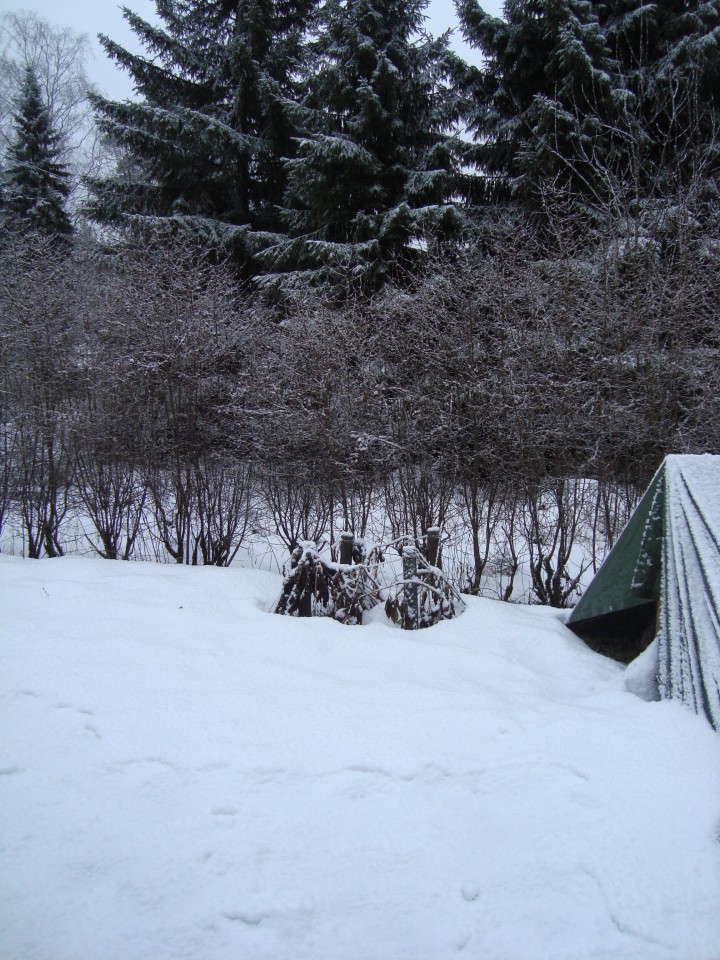 So, it's already been snowing a bit, too, today. Here's a couple of pictures I took just before publishing this blog post.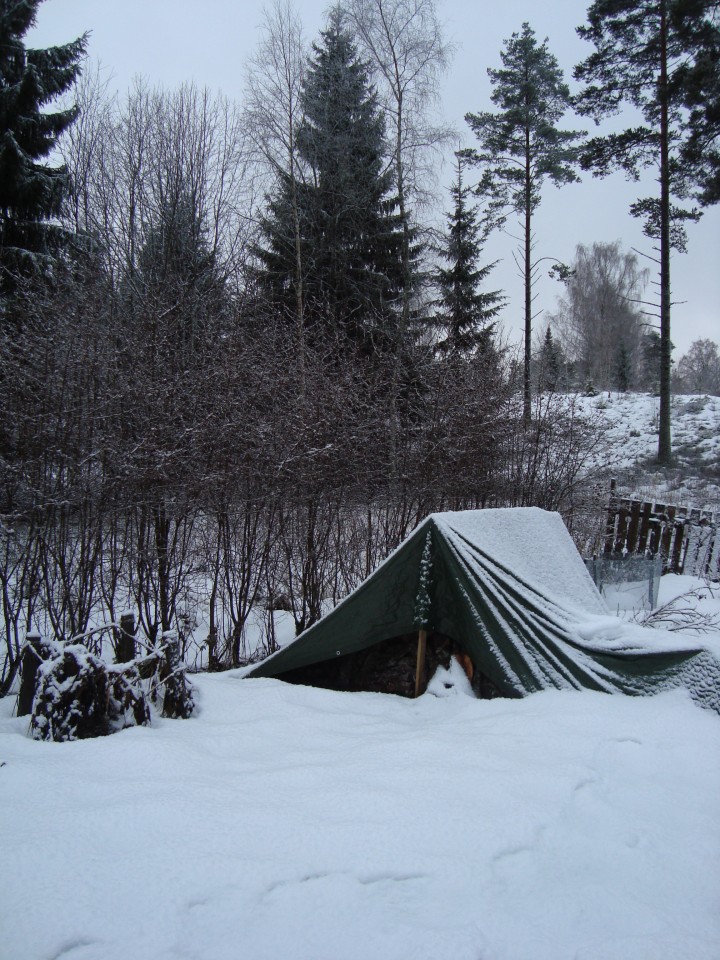 -Leena