No permanent snow cover here in the southernmost part of Finland this winter – I guess it´s safe to say this now, at this point in time. Umm… so we already had ´the seventh snow´, ´the eighth snow´and ´the ninth snow´for this season here where I´m living. (At least these we´ve had, I may have forgotten ´one more snow´, but I can´t even count these anymore.) So a bit snow for a few days, a few centimetres of snow for two or three days, and so on… As it has been this winter. And then, again, fricking warm weather, temperatures above zero degrees Celsius, Rain… I am so fed up with this. And hey yes, it started to snow on Wednesday this week and now we have `the tenth snow´for this winter. A few centimetres of snow we Had. – It lasted until today, it´s Sunday today, and the snow is already melting.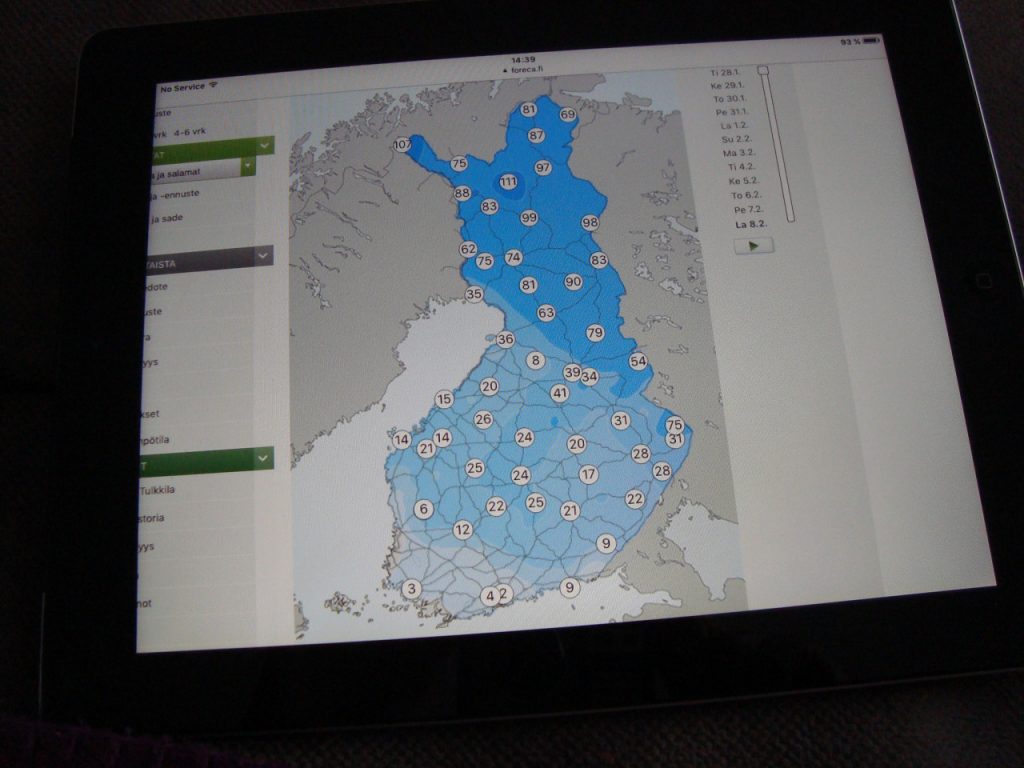 The amount of snow in centimetres in Finland yesterday. Oh, the northern part of the country and Lapland…
The next four pics I took here in our home village on Friday evening when we were coming back from grocery store 🙂 :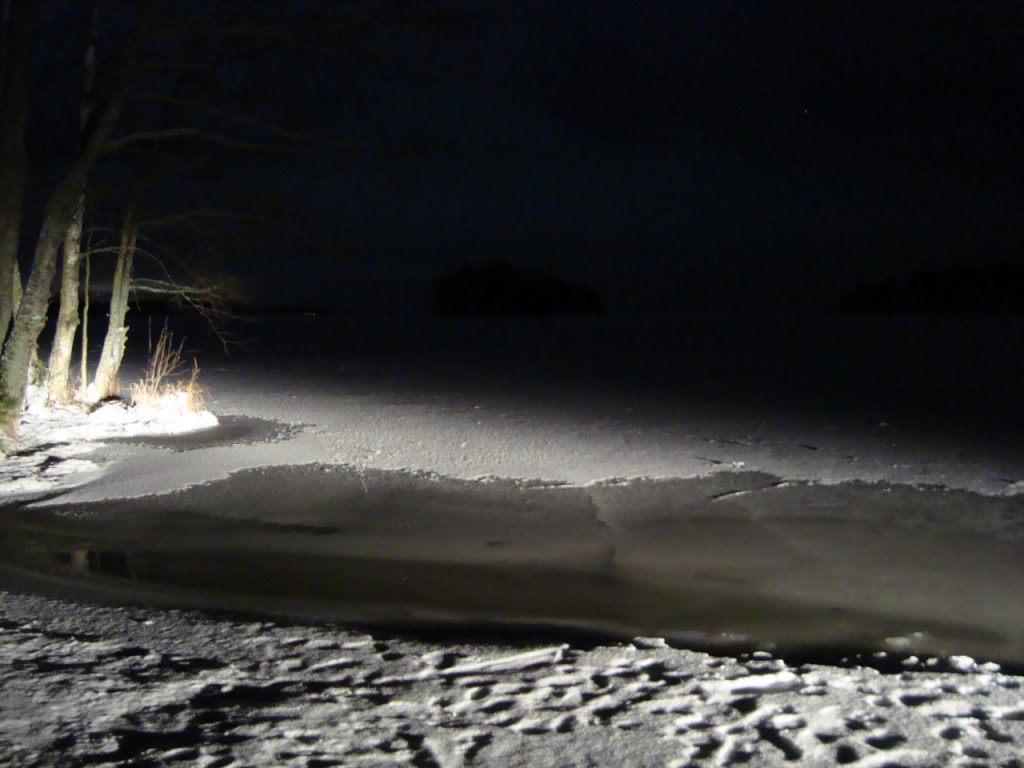 By the lake Pyhäjärvi. Lit by our car, hmm… Some ice… an ice cover and snow on the lake for that time…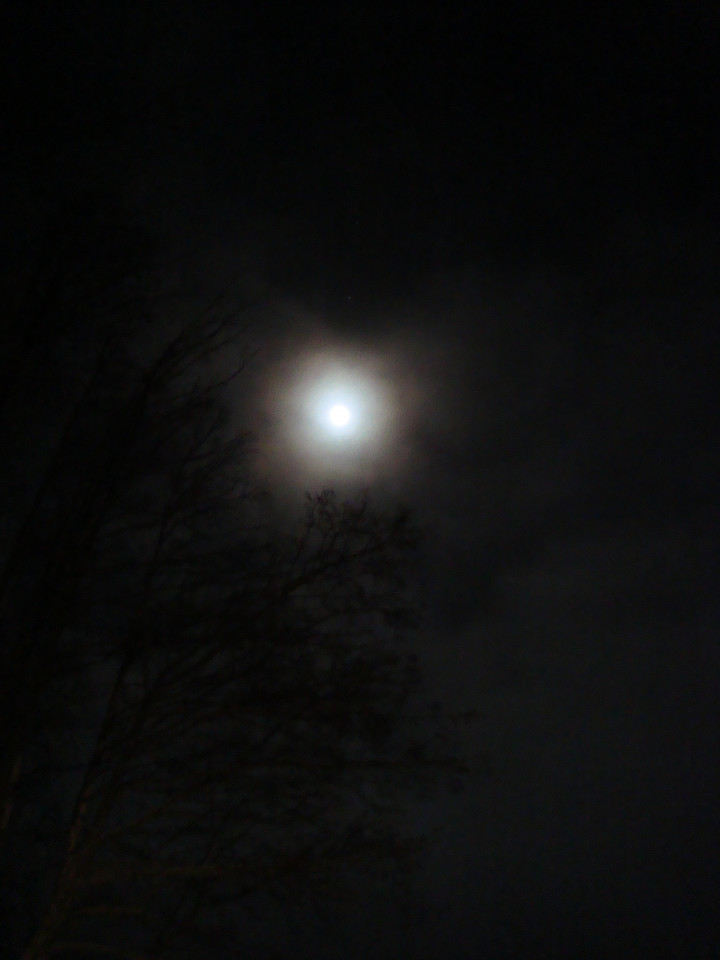 On the same spot, looking up… The moon was bright again!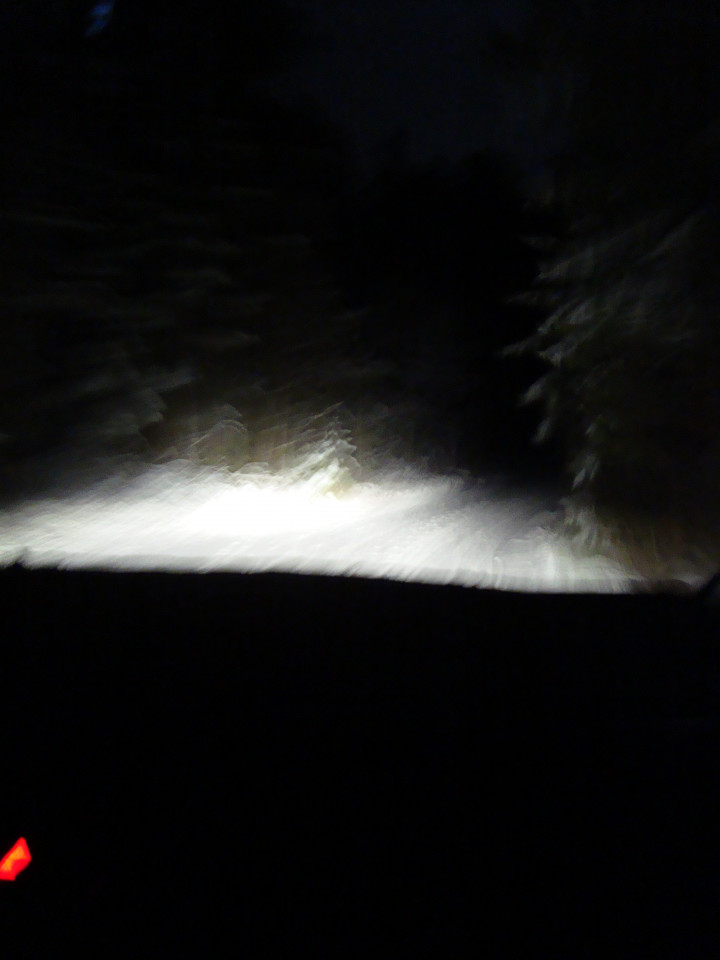 Travelling in the woods… A bumpy road.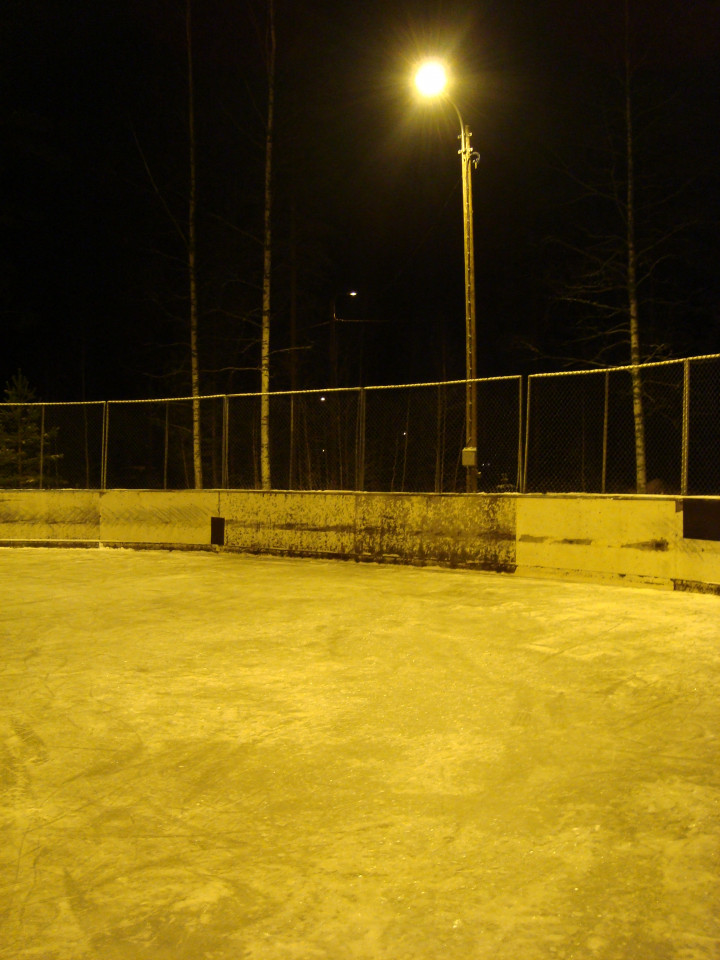 Ended up in an ice rink…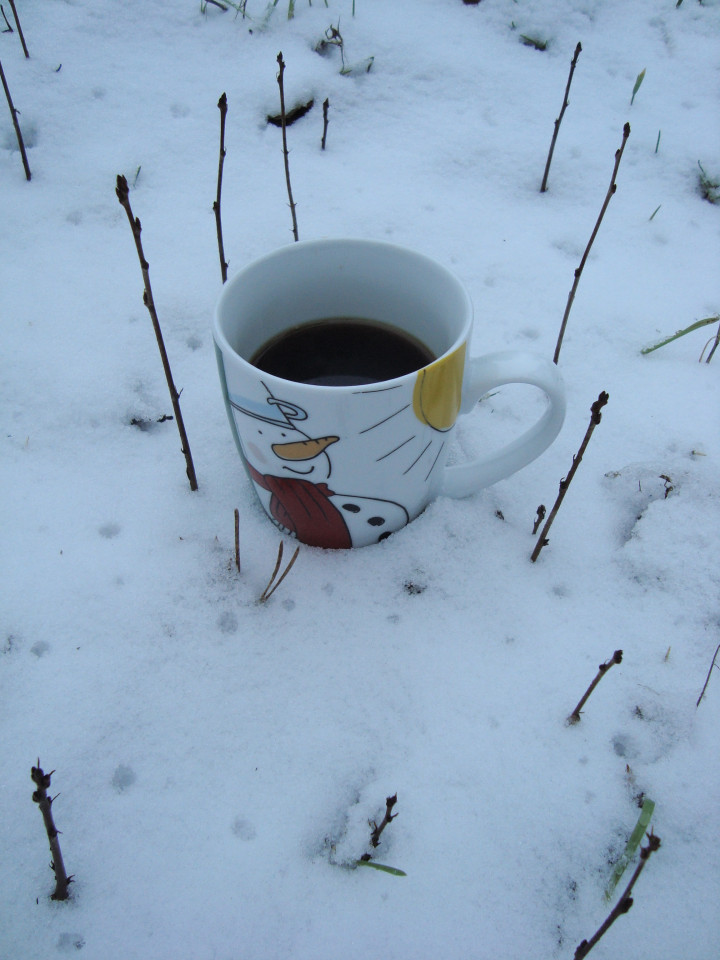 Yesterday, my morning coffee, snowman in the middle of the oak trees…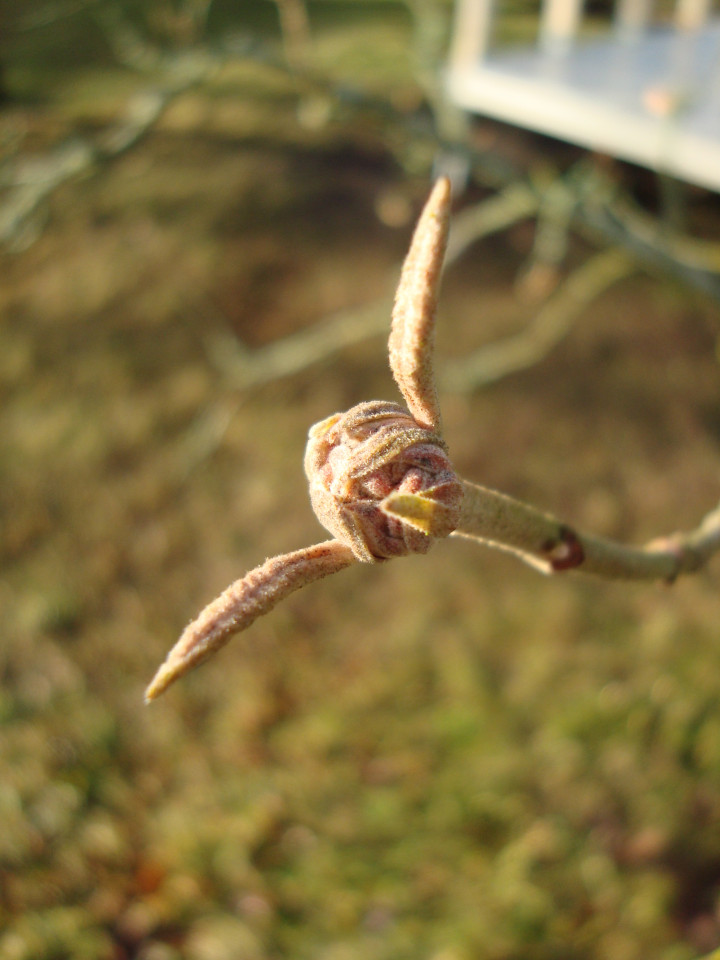 This was a week ago. We have not seen this before! The leaf buds have already begun to open in the bush, in late January!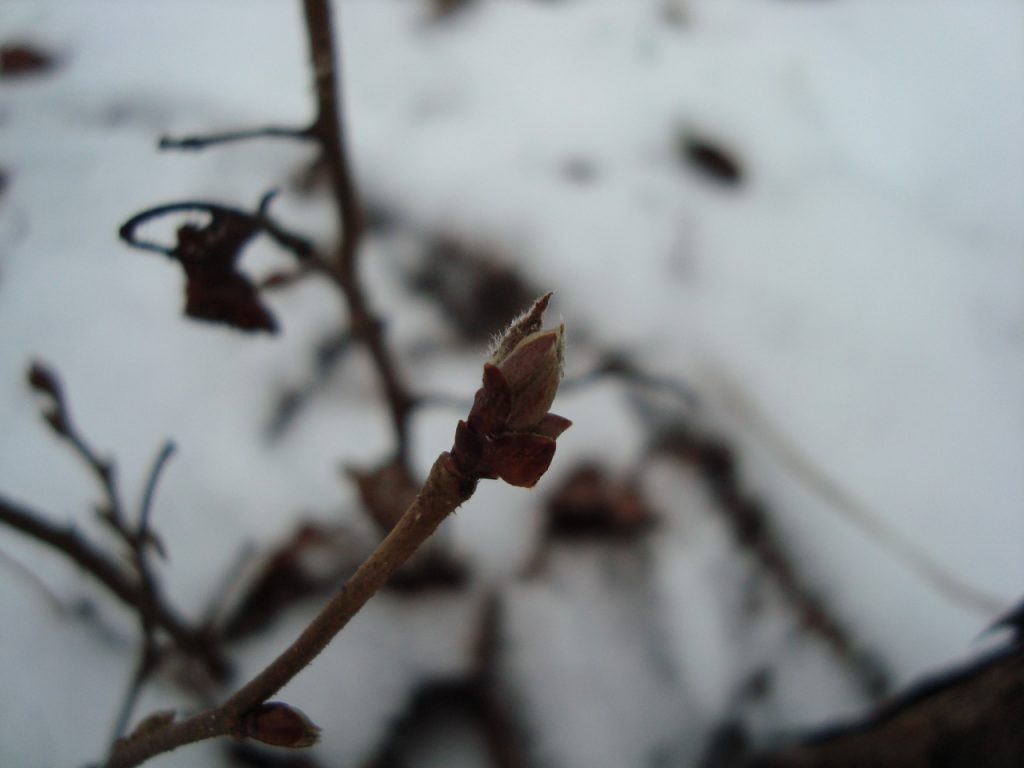 And our small common hazel shrub has already begun to open its leaf buds….. This Picture I took yesterday.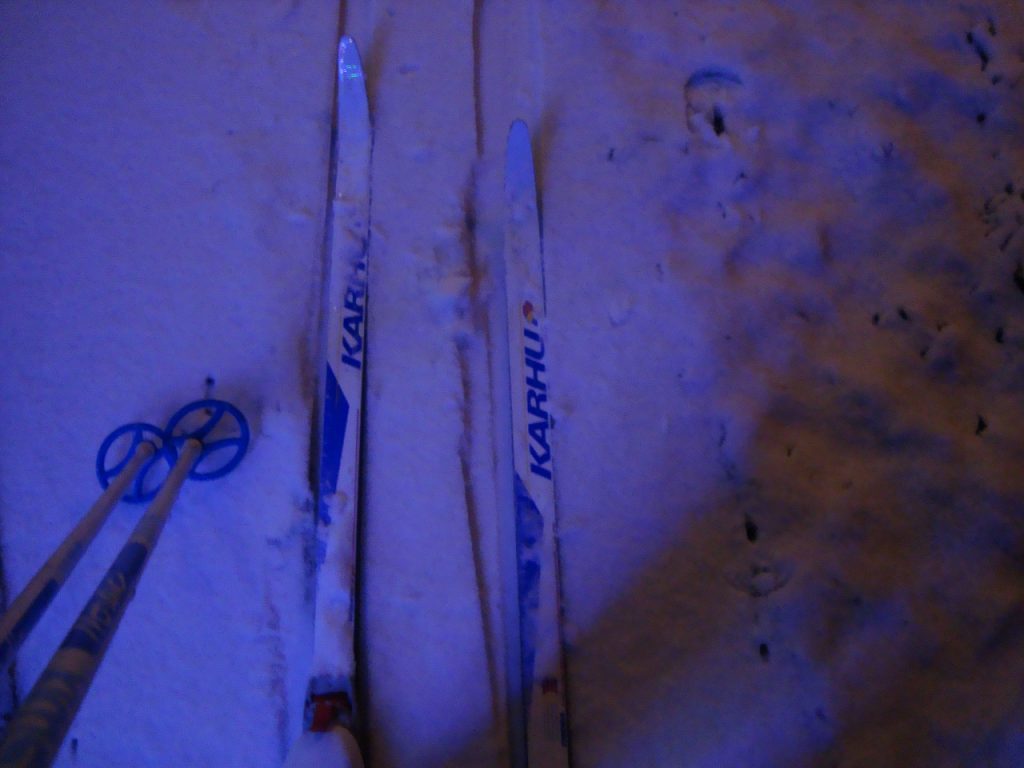 Oh yes… This was on Wednesday late in the evening. This was my third time on skis this winter. Well, it took me a while, but I finally learned :-p that, this winter, whenever there´s enough snow, I gotta go cross-country skiing, immediately, in our yard. Just go!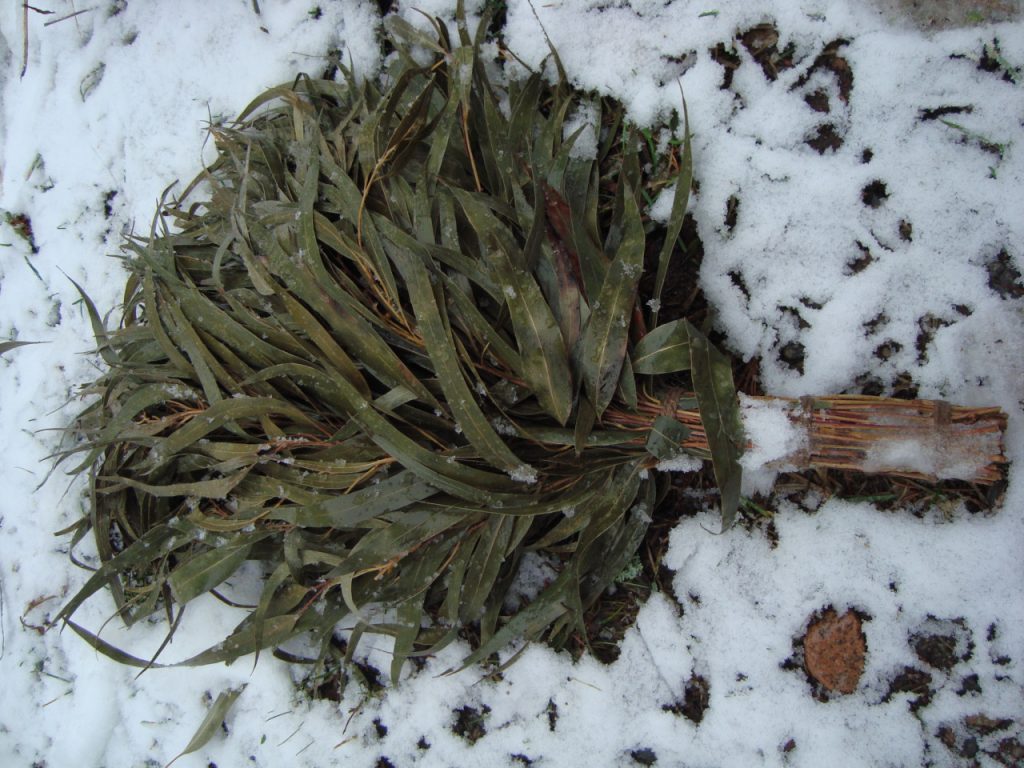 Whoa! A eucalyptus sauna whisk, we had this for the first time last week. Usually we have Finnish birch sauna whisks, but now we wanted to try this eucalyptus (from Ukraine) whisk, because we found it for half the price in a local grocery store. And we loved it! The whisk was thick, the leaves were wonderfully long and they didn´t fall off. It was very good to hit yourself with it. And the scent when you split the leaves a bit and crush them in your hands is lovely. A nice and a rather exotic experience. 🙂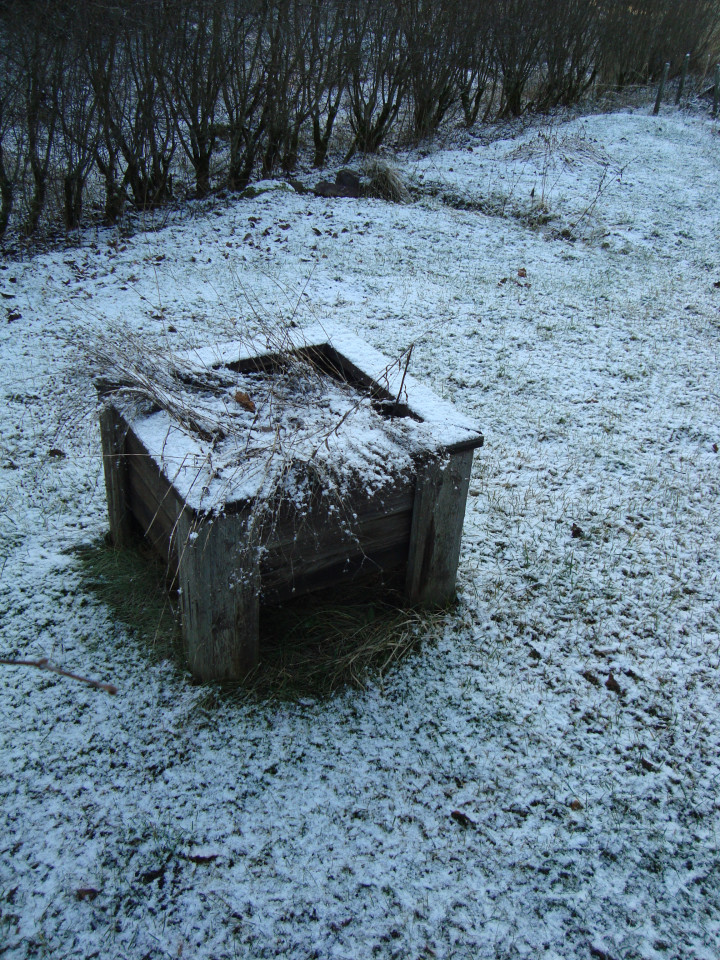 In these pictures… I believe this was our ´seventh´snow, in January this was. Well, this winter it does not matter what day it was or is now…
The last three pics I took today: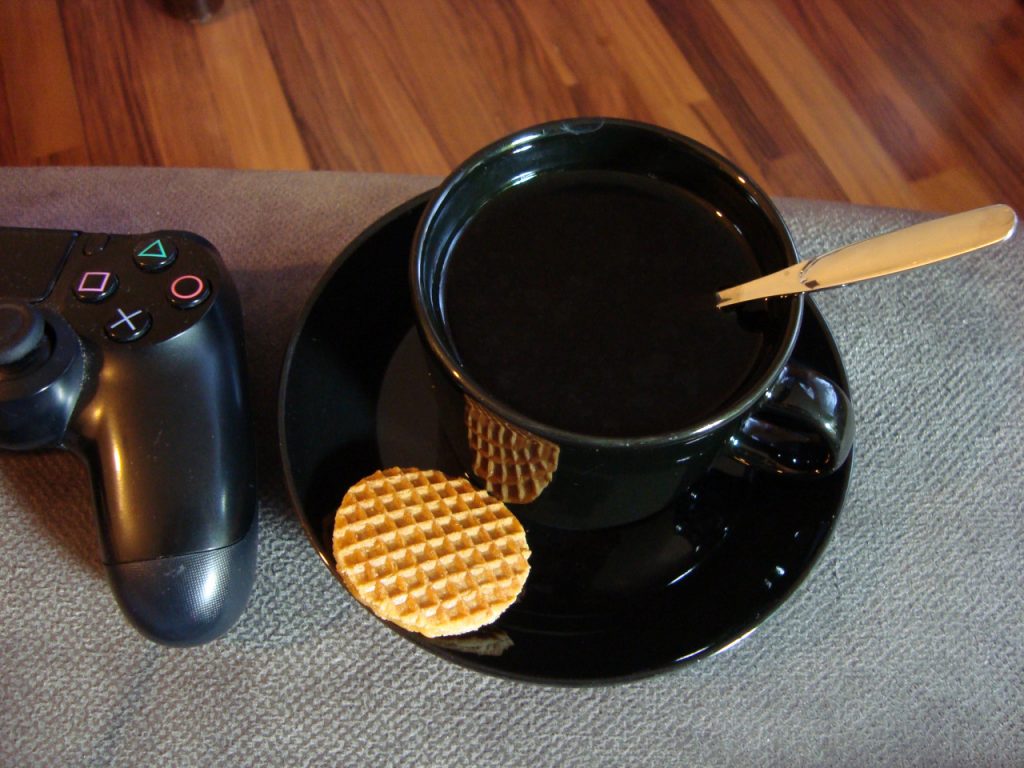 I started watching cross-country skiing again… Either watching cross-country skiing or dreaming of doing it…? :p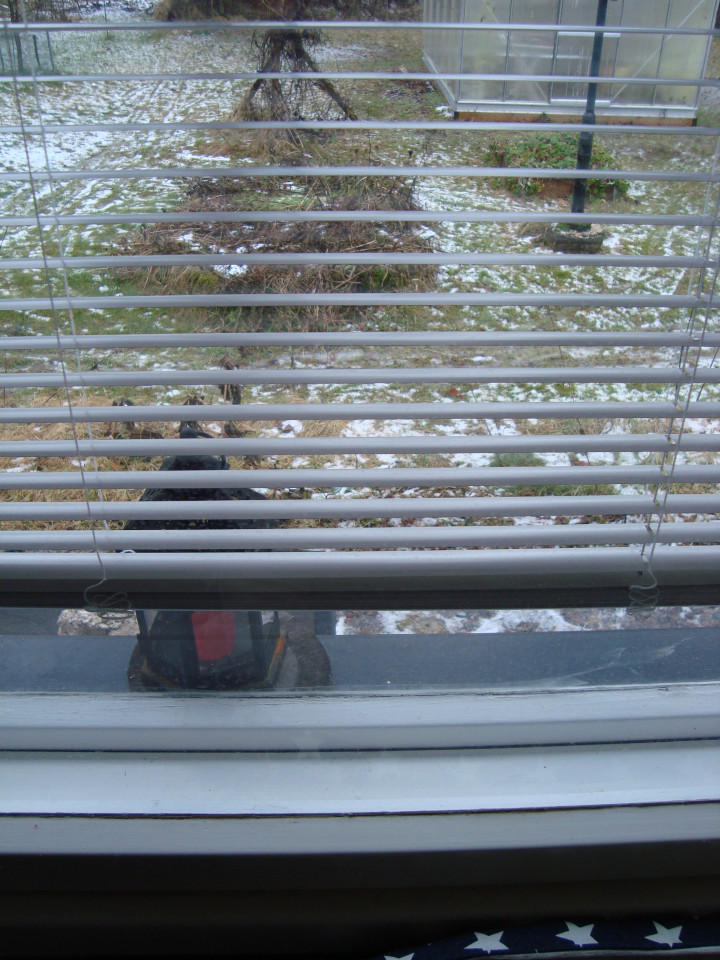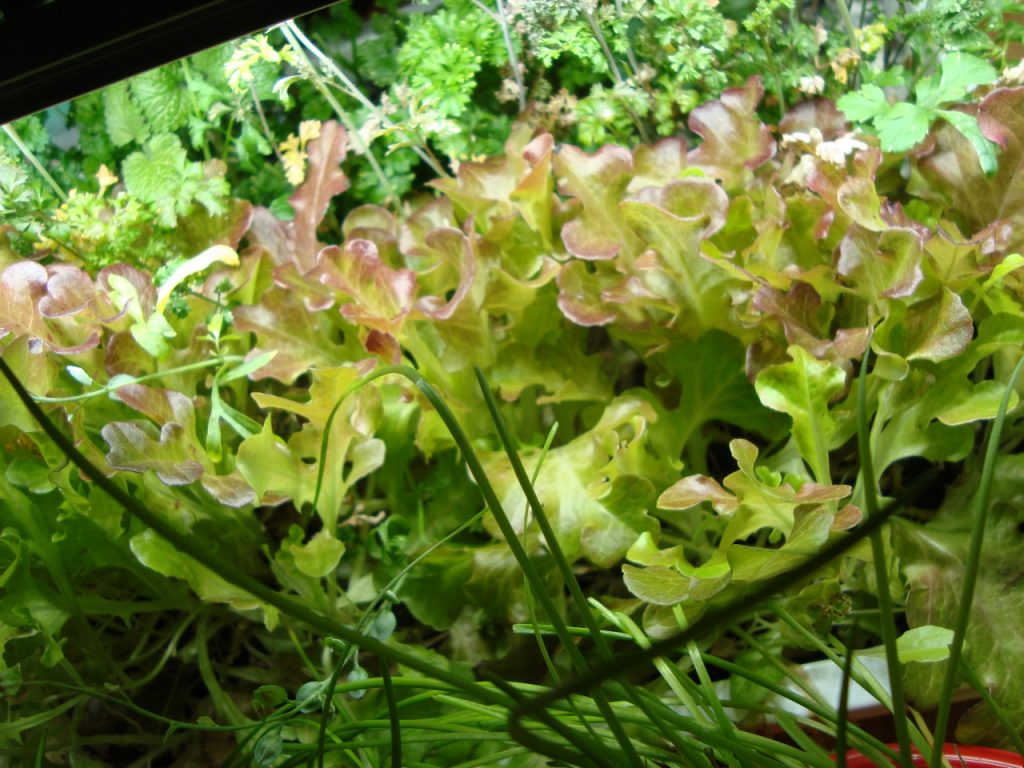 Green edibles growing in the kitchen.