Spring, spring, Easter. It has been a sunny week. And it has been warmer again – a bit over 10 degrees Celsius, and even warmer than that – around 15 degrees Celsius it has been, too. We have seen coltsfoot flowers. And we have seen flies, mosquitoes, bees and butterflies – signs of summer…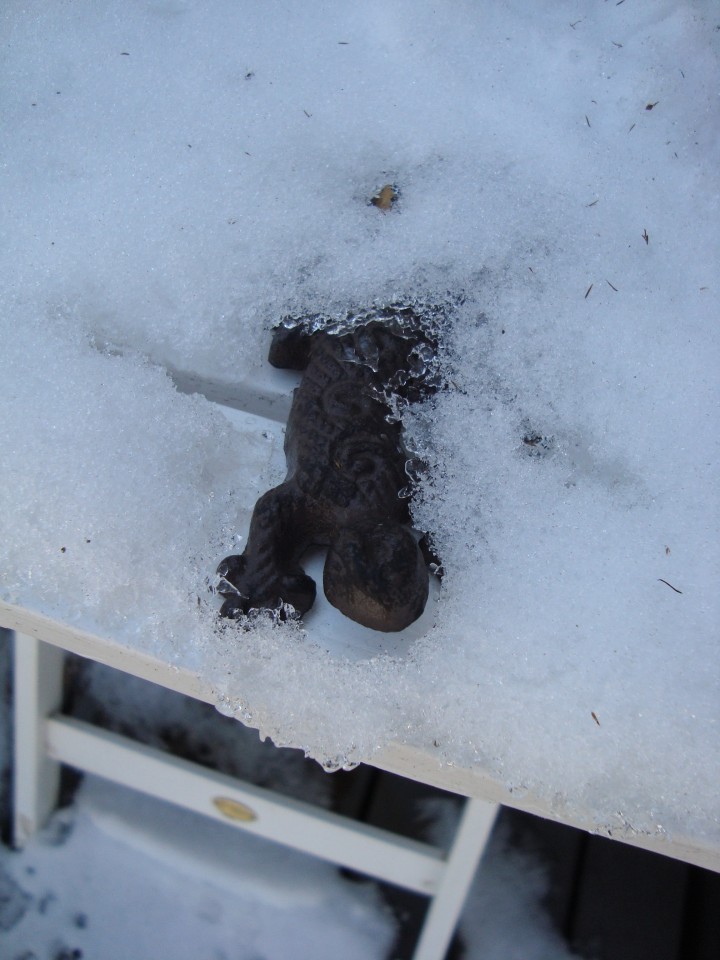 The Ibiza lizard, always covered in snow a bit…? 🙂 Well, in wintertime… and this was a bit over a week ago on Friday.
For the moon… The moon, a full moon on Saturday, at around 1.00 am. I was ~mooning around in our garden…

A picture that I took yesterday: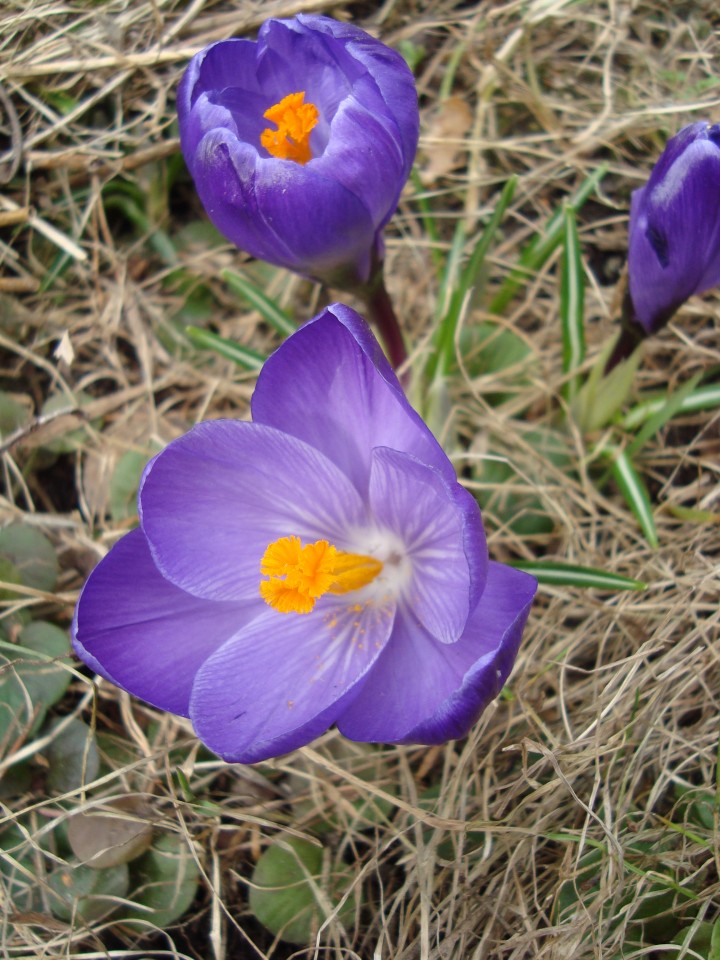 The first flowers on the ground in our garden are crocus flowers. We have those everywhere in the garden. They are lovely surprises also because we can't remember all the spots where we have planted them. 🙂
The rest of the pictures I took today: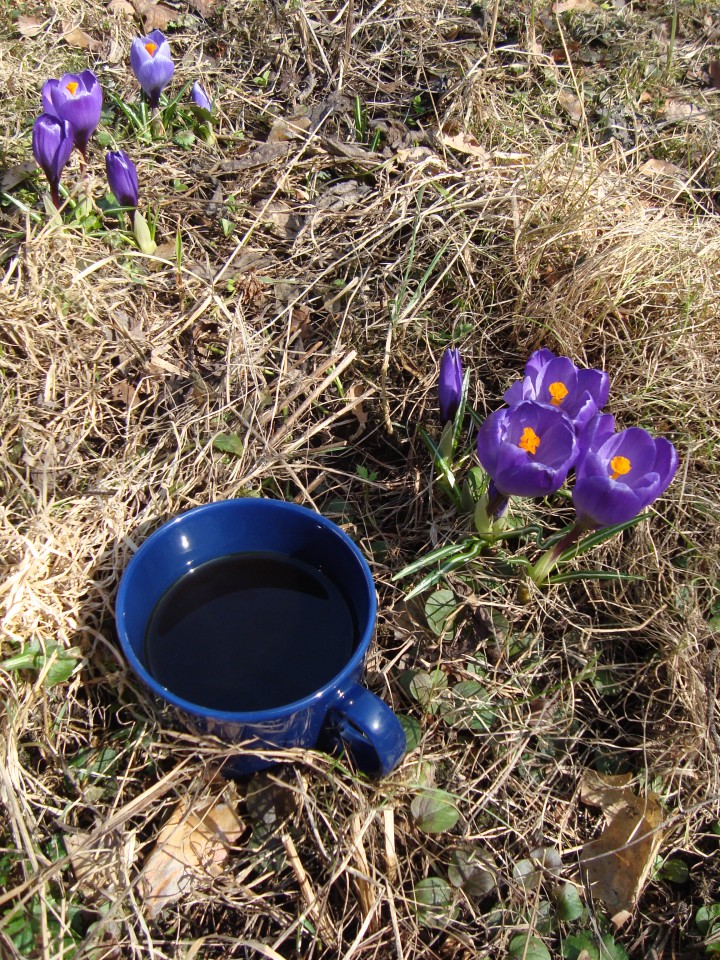 My coffee and friends…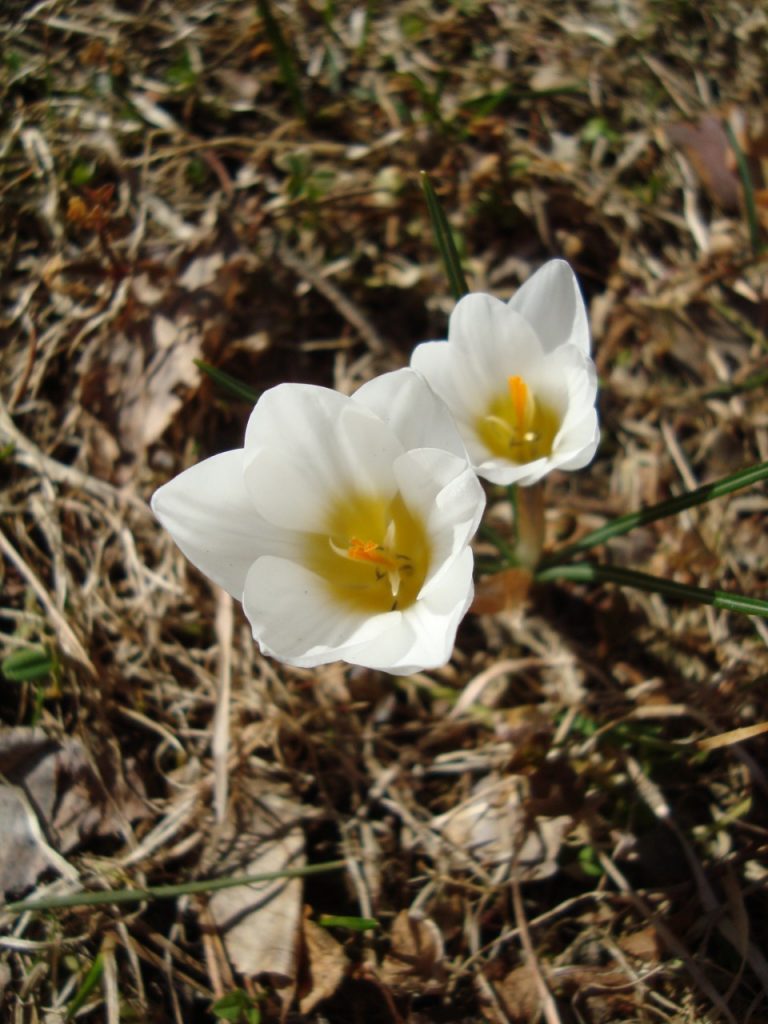 Just a few pictures of crocus flowers now… And also daffodil stems and tulip stems have started to grow on the ground.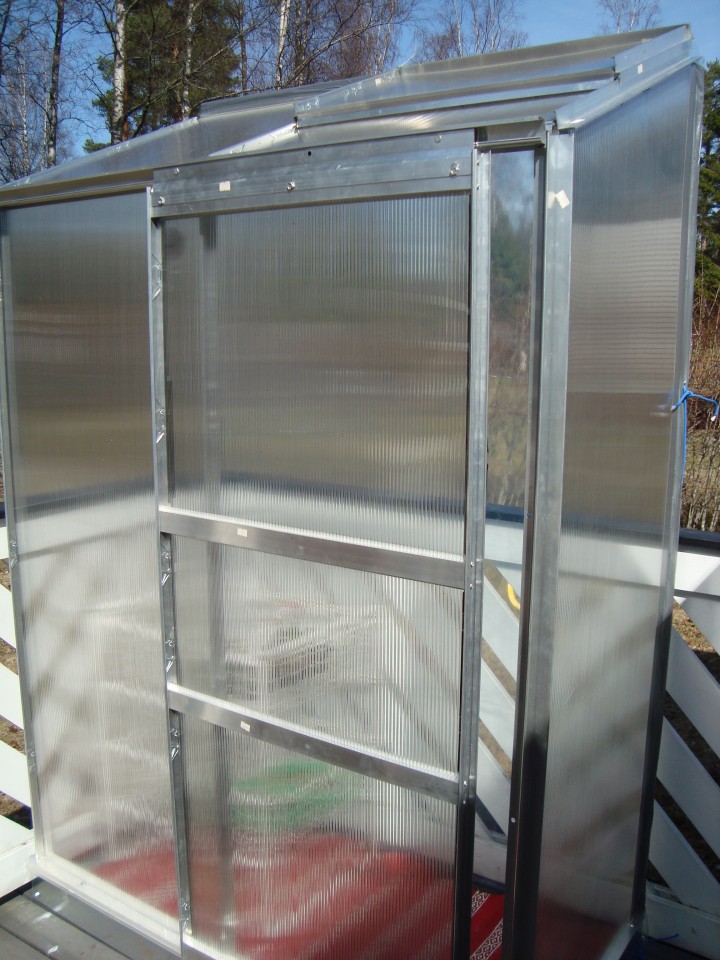 'A walk-in closet' in the corner of the terrace – that's the short description of our first ever greenhouse, here. 🙂