Hello from Turku! It's this moving in and out project again that I've been at… and now I'm saying hello from here, with a couple of pics.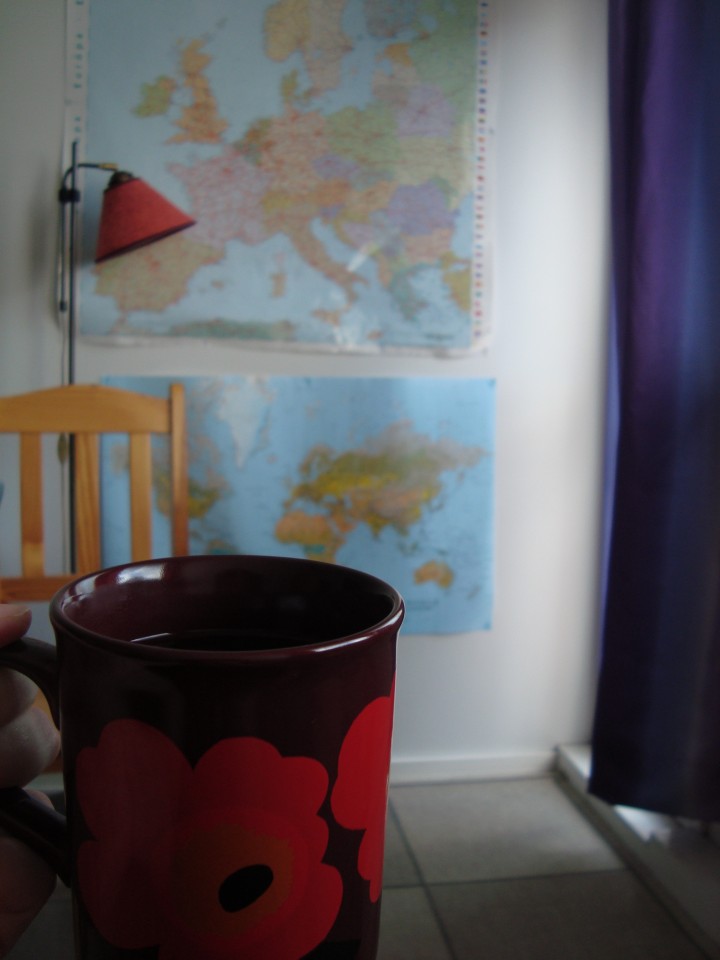 My morning coffee here today. This is the last coffee pic that I post from here… so, that is why I'm so eager to say hello to the world, from here, now. 🙂
I just say that it's truly interesting, enlightening and… educational to go through your belongings and your… rubbish, when you have lived in the same apartment for years, and if the place has been your student apartment… whoa! 😀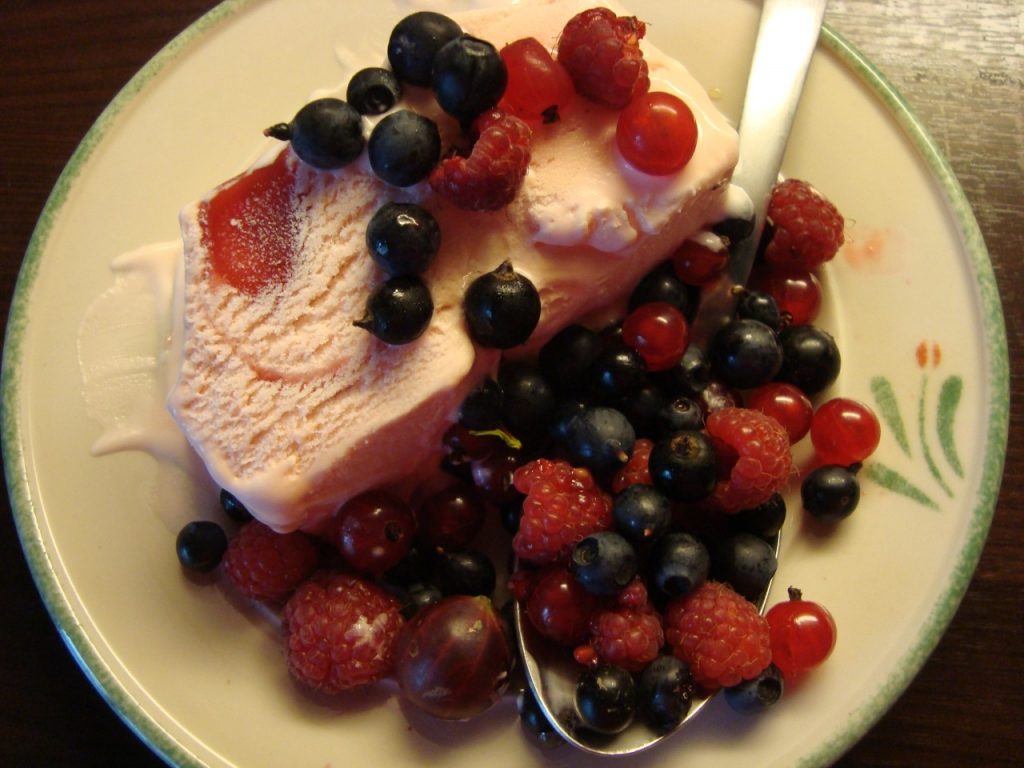 This was yesterday afternoon in our country home before heading for Turku. Strawberry ice cream and berries – raspberries, blackcurrants, redcurrants and gooseberries fresh from our garden, and blueberries fresh from the woods next to our garden.
And we've started digging up, harvesting, our potatoes. Home-grown potatoes look always so sweet and hilarious. 🙂 And they taste so delicious! Oh, and that lovely soil, too, like in this pic that I took here in my apartment in Turku today, before I started washing the potatoes a bit.
-Leena