Today is the last day of the year 2017. The New Year is here! About the weather again; on Wednesday morning we had again a bit more fresh snow and the sun was shining in the daytime. Thursday and Friday were cloudy days and it was a bit warmer. Yesterday there was a bit more light out there, even some sunlight and it was snowing and the sun was shining by turns in the daytime. Today there was a bit of sunlight again. So, there's been snow on the ground for three weeks now! 🙂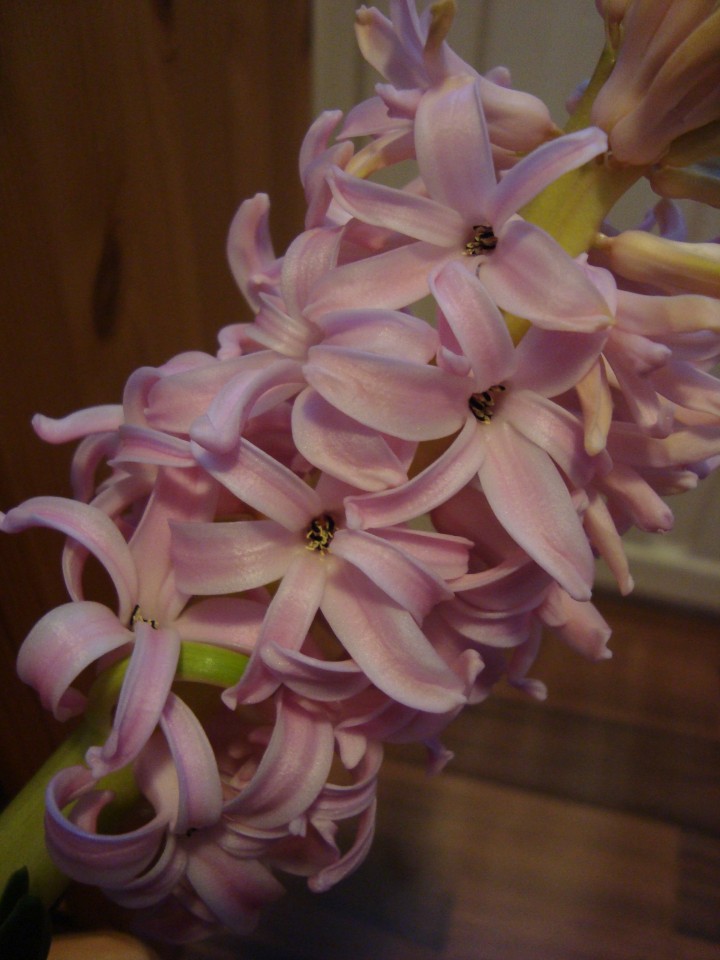 My hyacinths…
The scent!
As charming as ever…
I bought this amaryllis after Christmas, for half the price. This is my second ever amaryllis plant. The first amaryllis plant I had… exists no more. – The trouble with the bulb plants inside the house… (?) 😮 So, now I'm expecting this plant to just flower for me. 🙂 A bud has begun to open.
And the viola plant is still there in our garden. And it still has fresh flowers! – A few fresh flowers like this one in the pic. This must be sorcery! ;D
The Hidden Life of Trees by Peter Wohlleben. I have started reading this book now, in Finnish. I am finally reading this book. – I have been interested in this book ever since I first read about it somewhere. A fascinating theme, fascinating nature. "What They Feel, How They Communicate. Discoveries from a Secret World." – From the English book cover.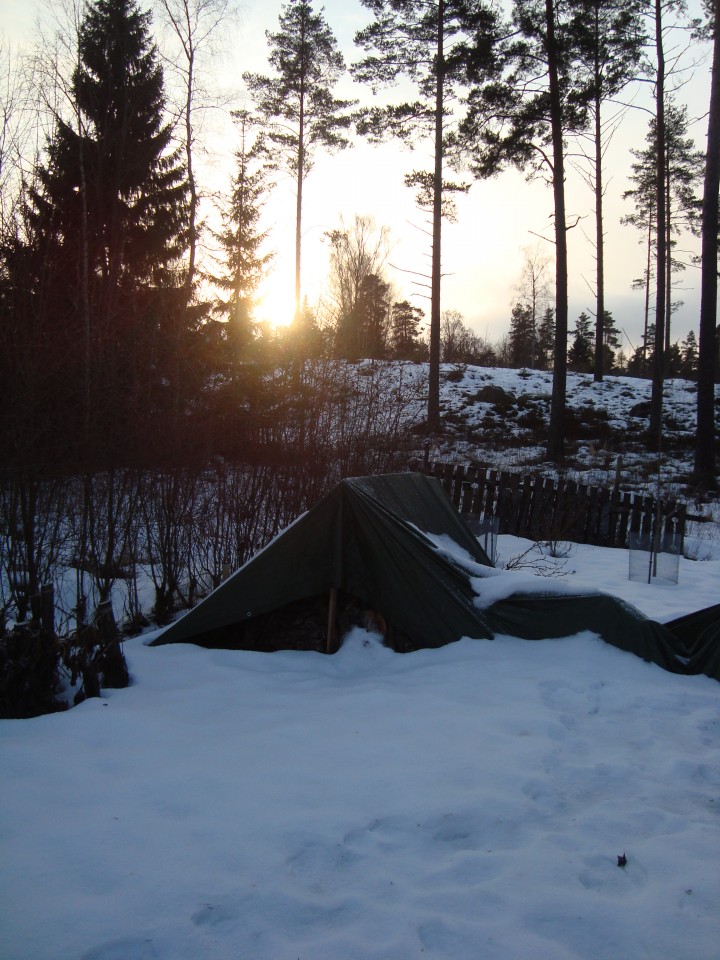 A bit of sunlight today, on the last day of the year 2017. Happy New Year! 🙂
-Leena