My first ever amaryllis opened her first flower yesterday.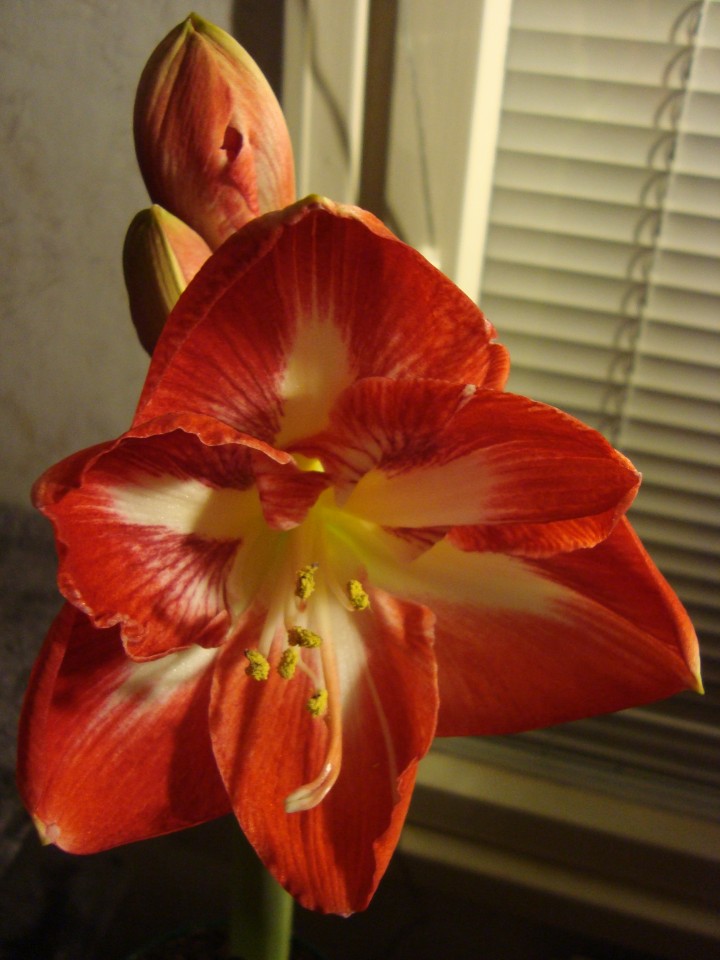 So lovely…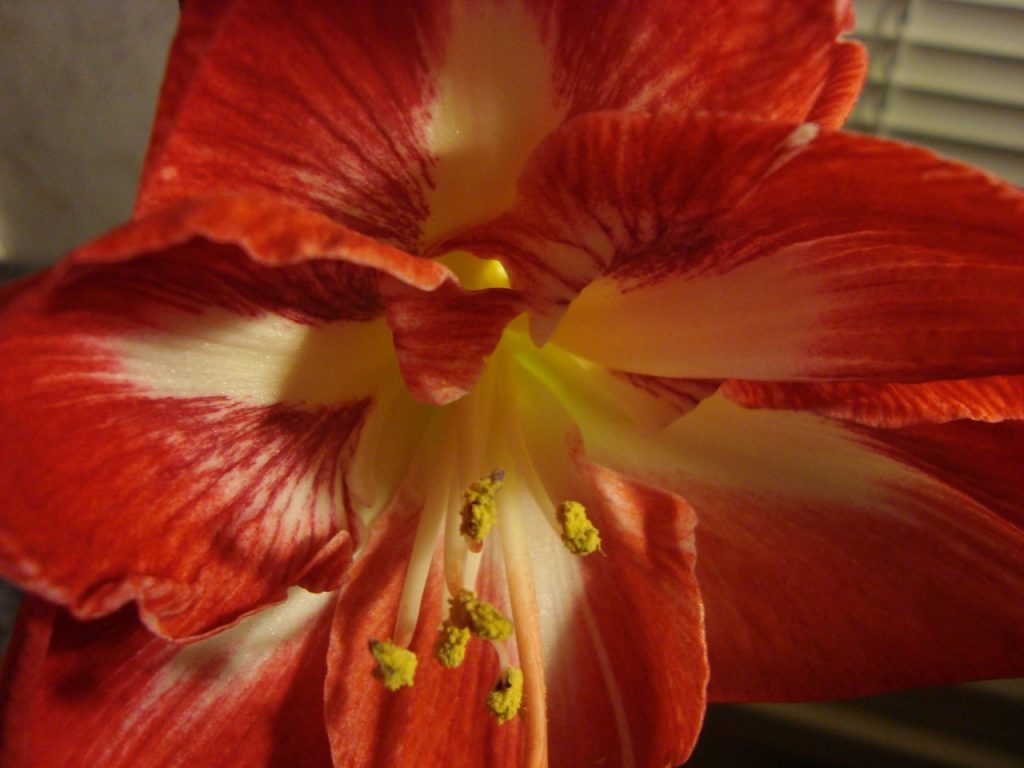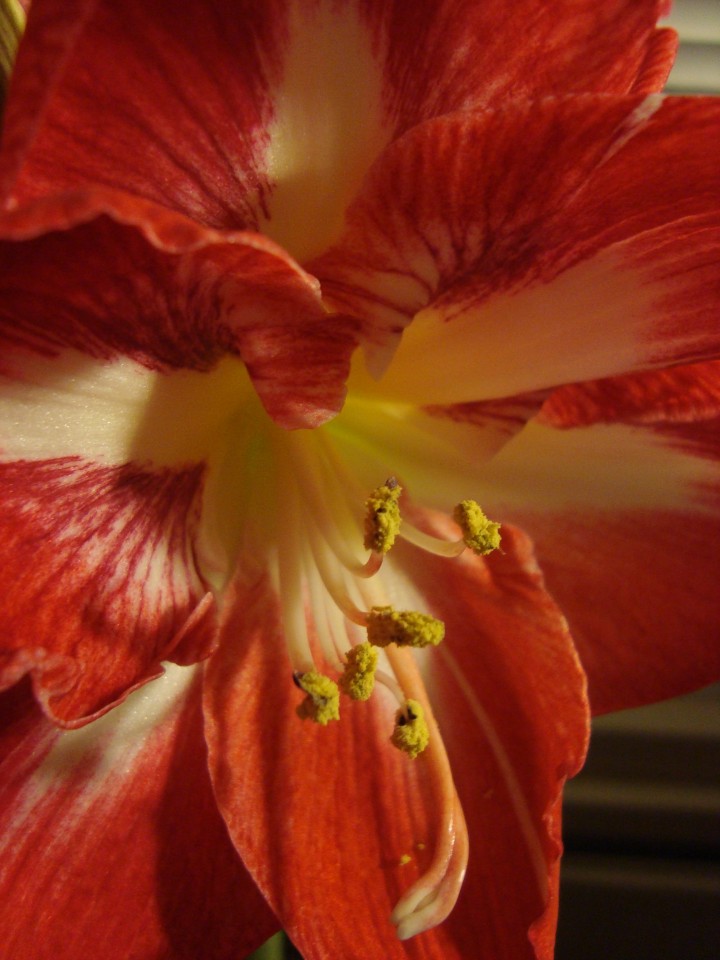 So pretty… A gorgeous plant – I wonder why I haven't had this before! Yeah well, it's good to try something new every now and then… 😉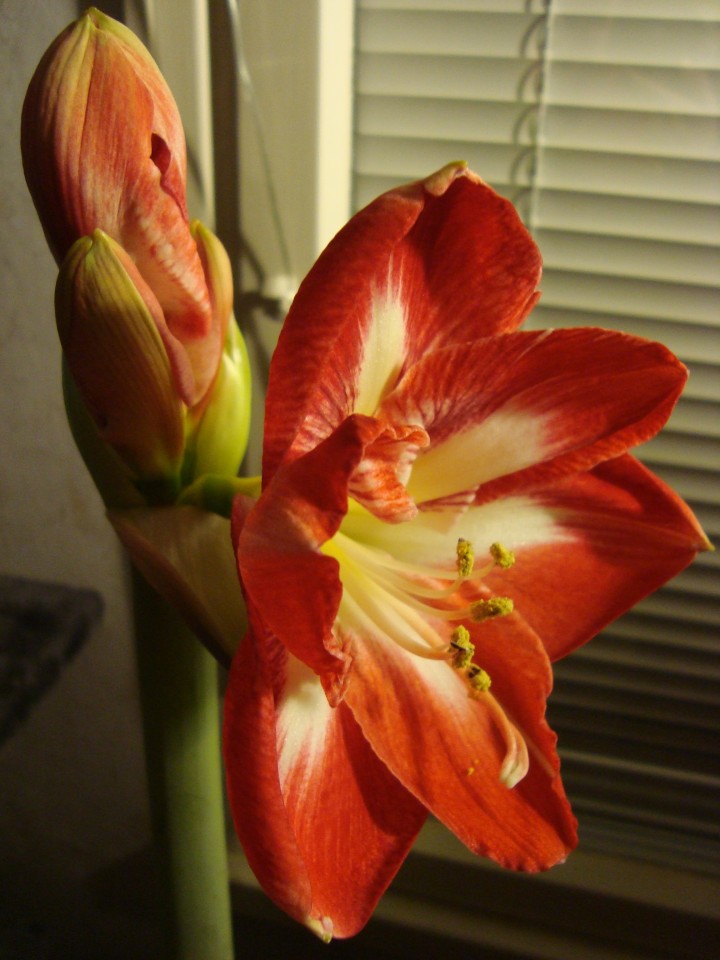 And hopefully I get to take even more pics of this plant… this was just only like 'into the New Year' – with amaryllis flower pics, today. 🙂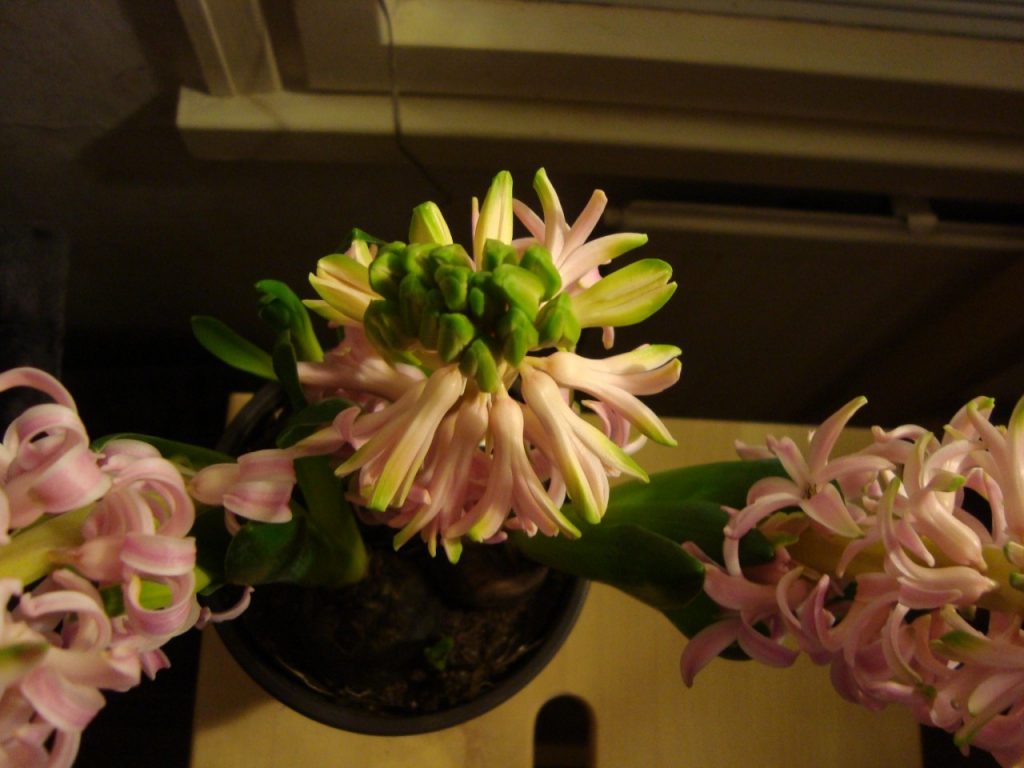 And more hyacinths… I have actually four hyacinths now! Oh, the scent here now! Some of the tiny flowers haven't even opened yet.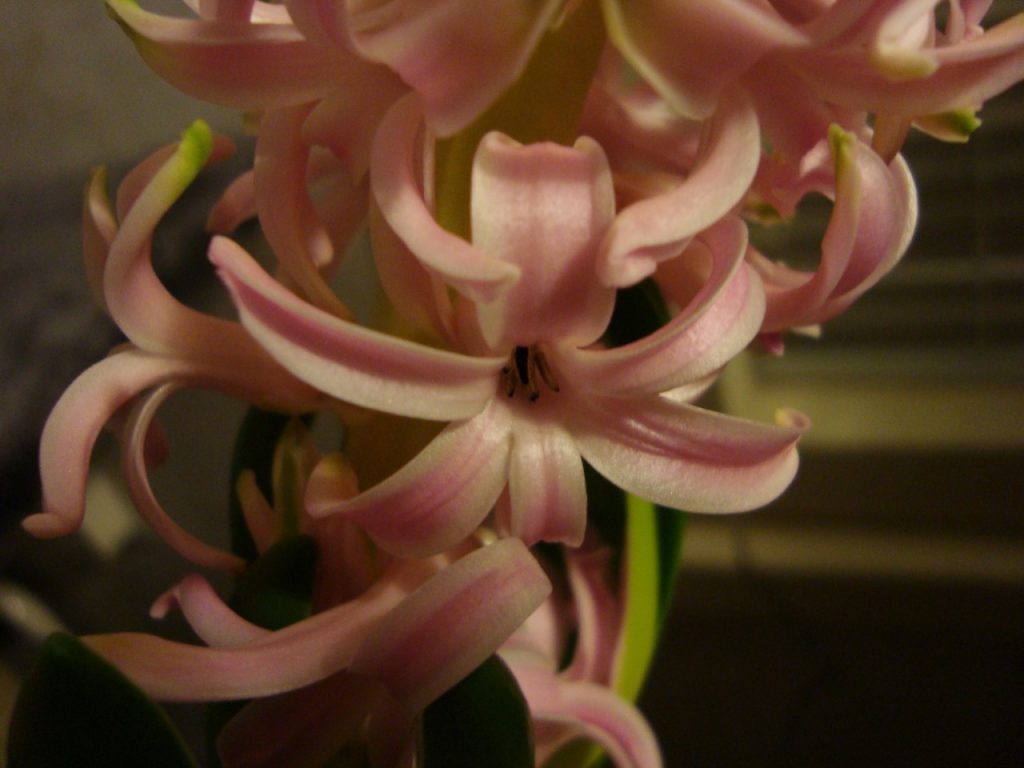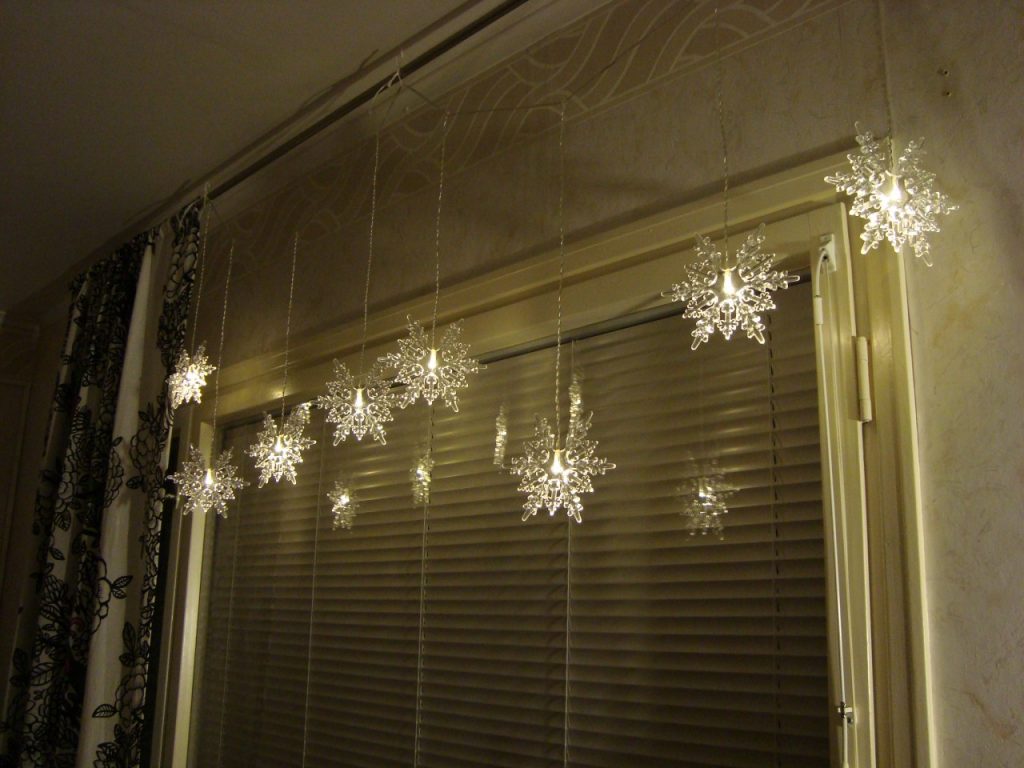 And our new Christmas or winter lights in the living room, they came about two weeks ago. Ice crystals. 🙂
So, all relaxed (but all prepared?)… and taking it easy – into the New Year like: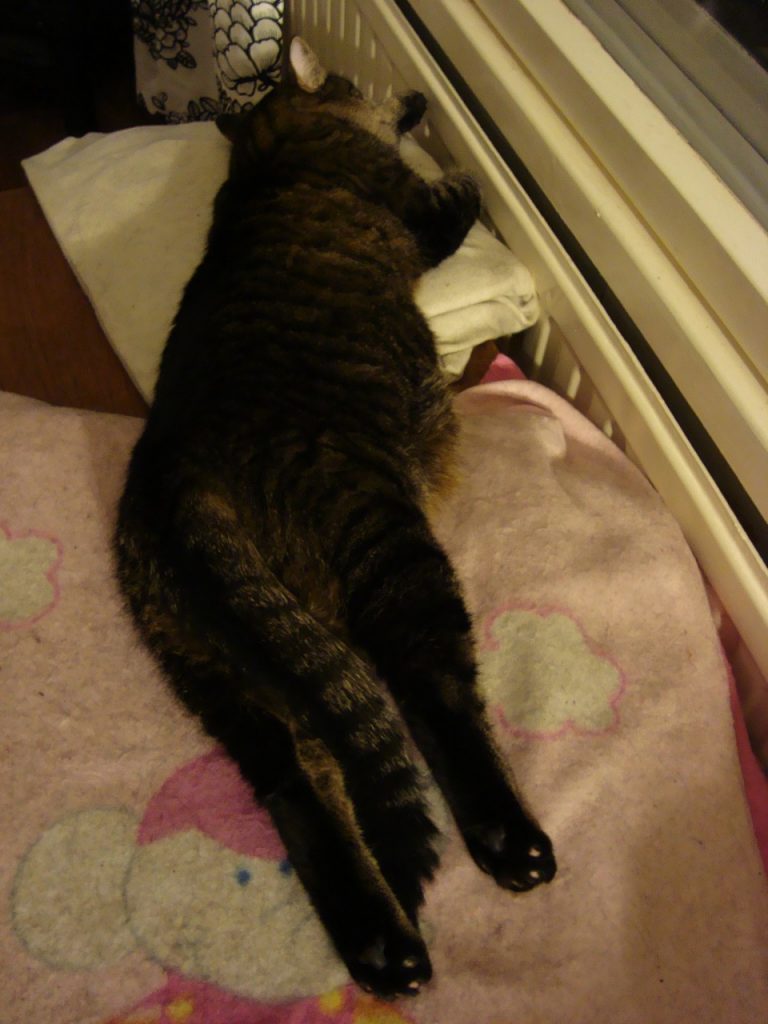 🙂
-Leena