First about the weather again… Winter weather continues, and here, where I'm living, we've had snow on the ground for over 10 weeks now! Lately we had a couple of warmer days with the temperatures around 0 degrees Celsius, but now it's been colder again – around -5 degrees and -10 degrees Celsius and even colder. And it's been snowing and the sun's been shining, too…
And today it was -20 degrees Celsius just before 8 am when I took these first two pictures in this blog post: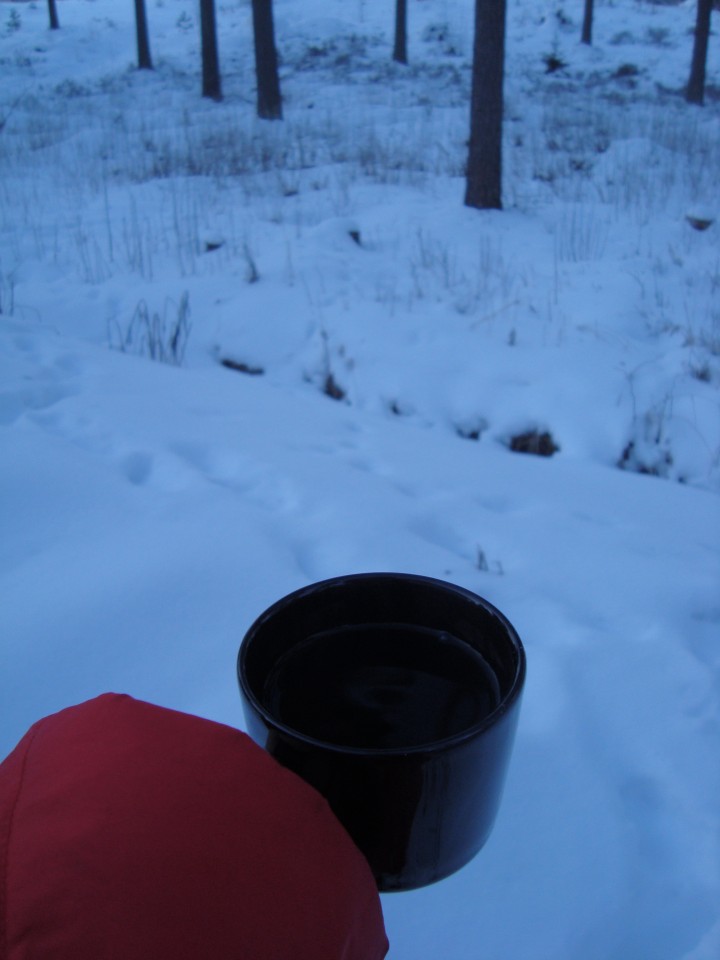 My morning coffee… You can go outside without your mittens at -20 degrees Celsius if you have a warm winter coat and a mug of warm coffee to warm your hands, naturally. 🙂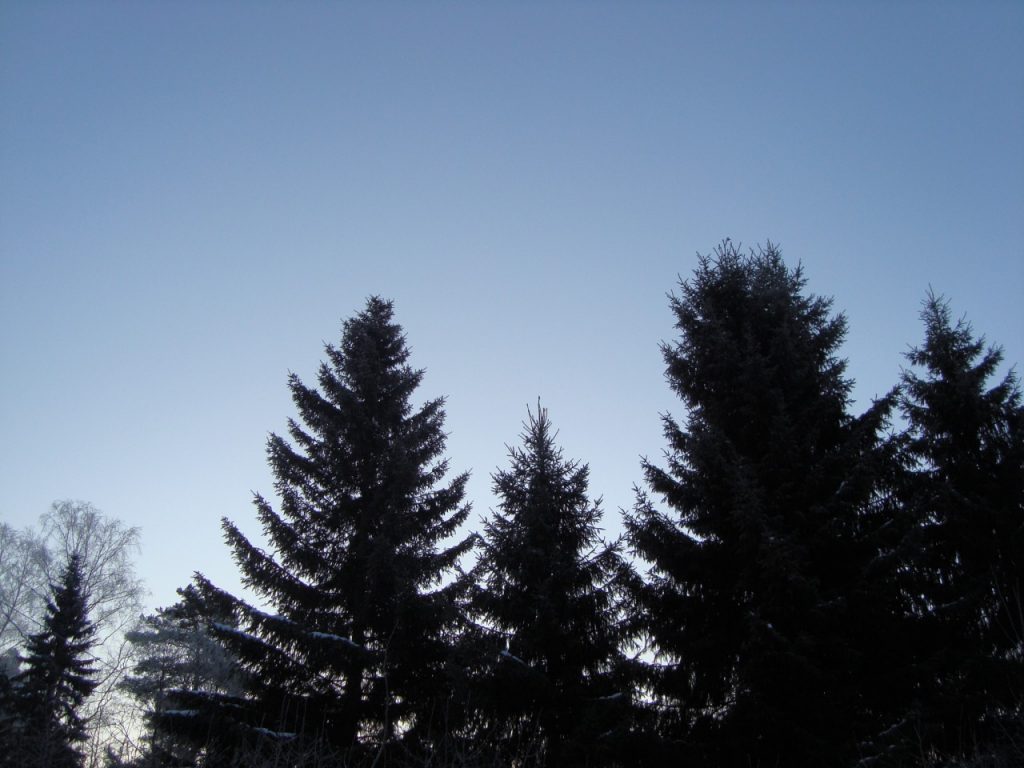 So much light already before 8 am!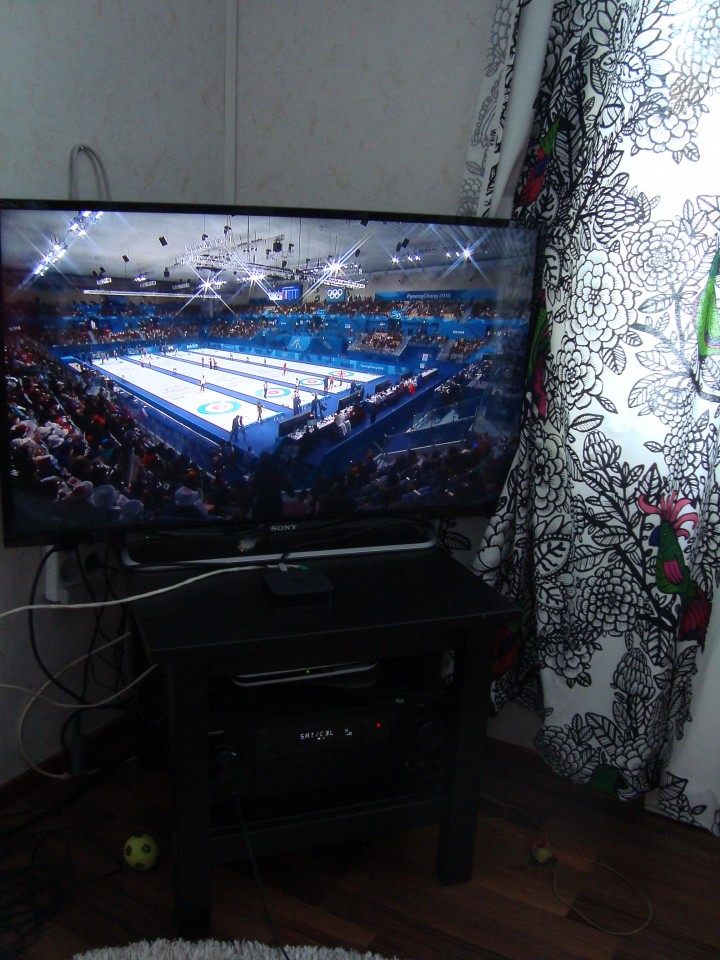 I love to watch winter sports. Now I'm addicted to the Winter Olympics… I've been watching the Olympic Winter Games every day now, and I start watching them in the morning, with headphones, of course… There was curling on when I took this picture this morning. Curling is one of my great favourites, another one of my great favourites is… everything done with snowboards, yay! 🙂
And I've been watching the Olympics surrounded by these guys: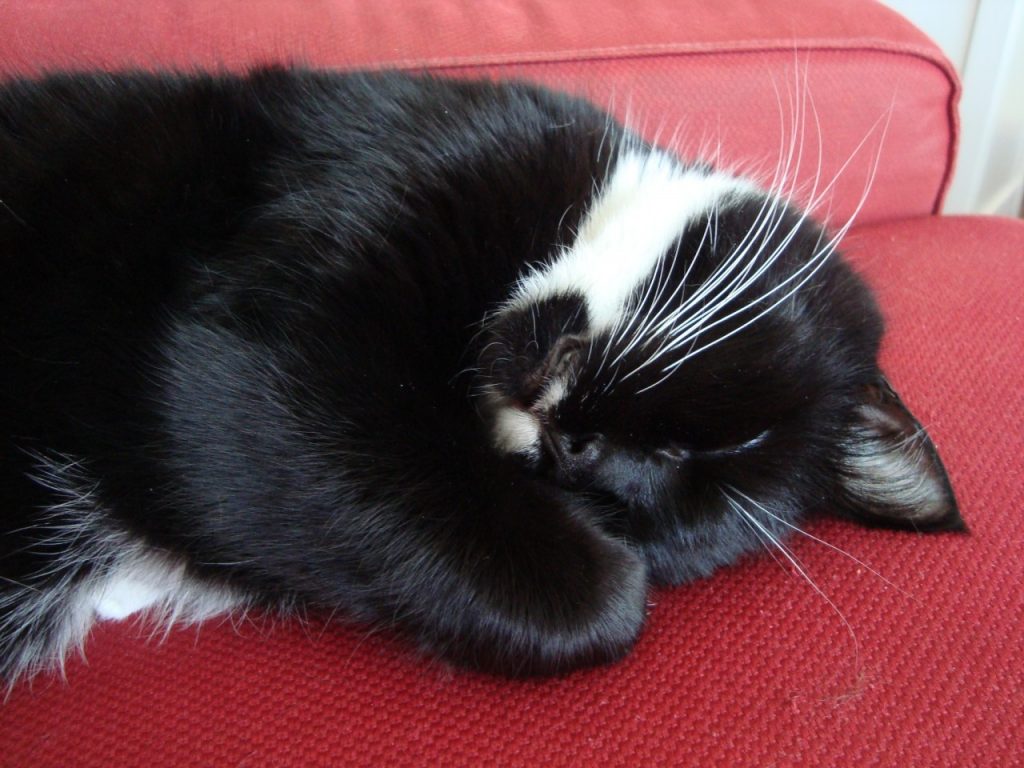 So we've been very active here… Well, indeed, watching the Winter Olympics has been fun and inspiring – I've been doing all kinds of things while watching winter sports – I watch the Olympics for a while and then I do something and then I watch winter sports again and after a moment I do something again… This has been effective for me, perhaps with the increasing daylight, naturally… 🙂
-Leena