Finally we have had the rain that the garden, nature and we people needed… now we have had two rainy days, the first one last week after that blog post of mine, and today is the second rainy day. The cooler air also returned for a day or two last week – especially Friday was a ridiculously cold day… Now it's been all summery again.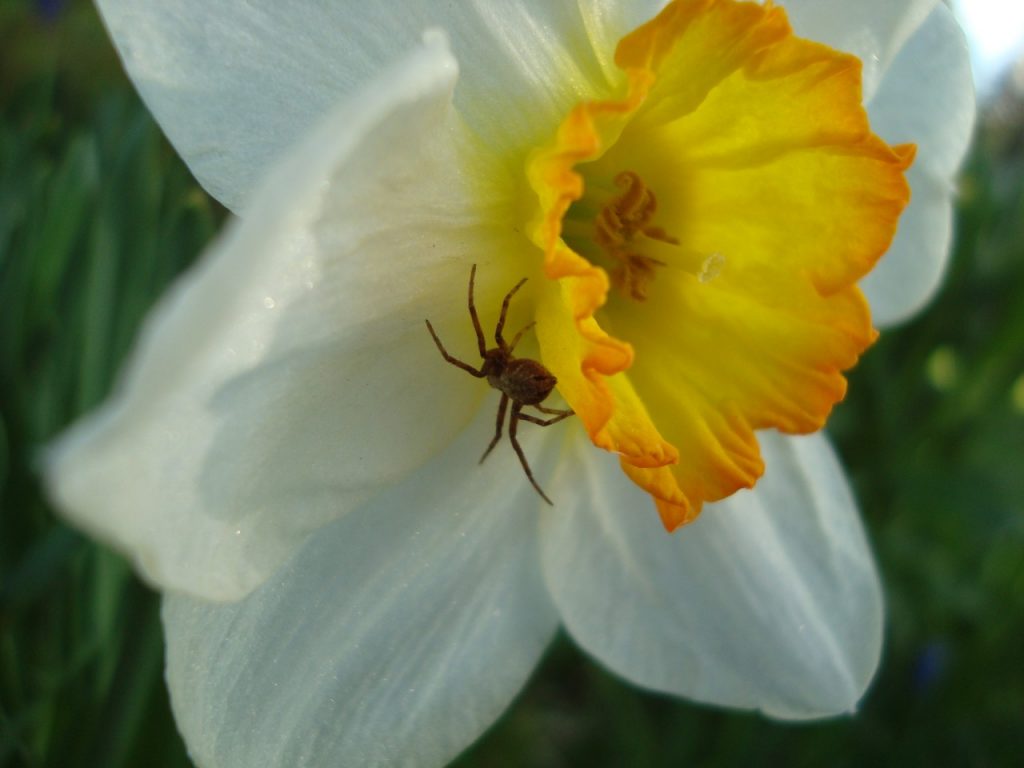 One narcissus or daffodil flower was a home for this little guy for two days. This spider really stayed here for two days, but when the cold Friday came, he was presumably off to some warmer place. 🙂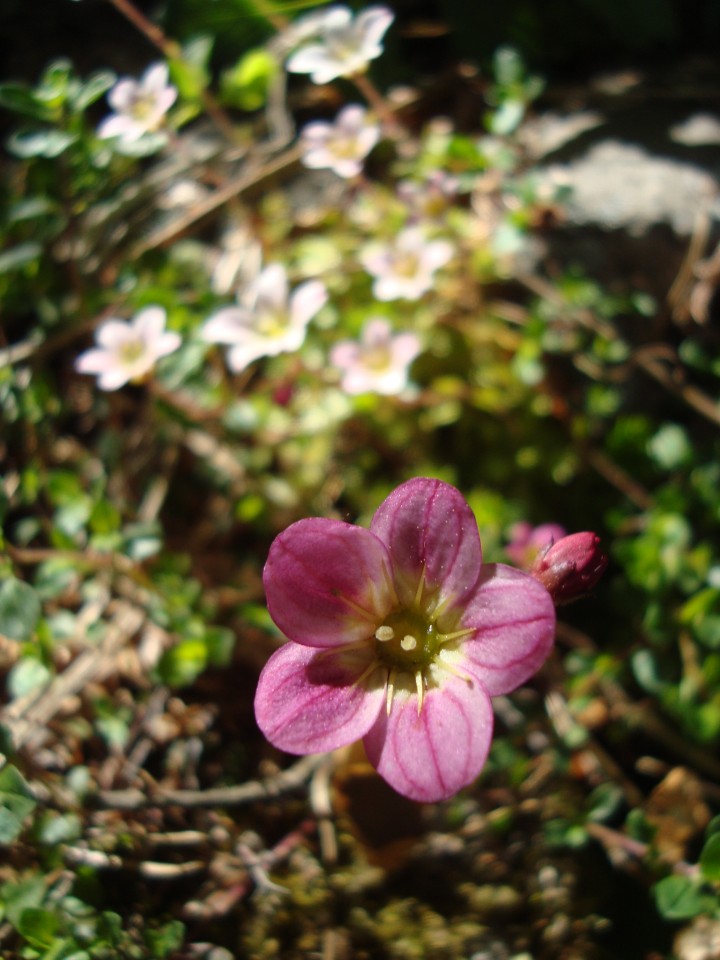 Some rockfoil flowers in our garden, not many, but they are beauties.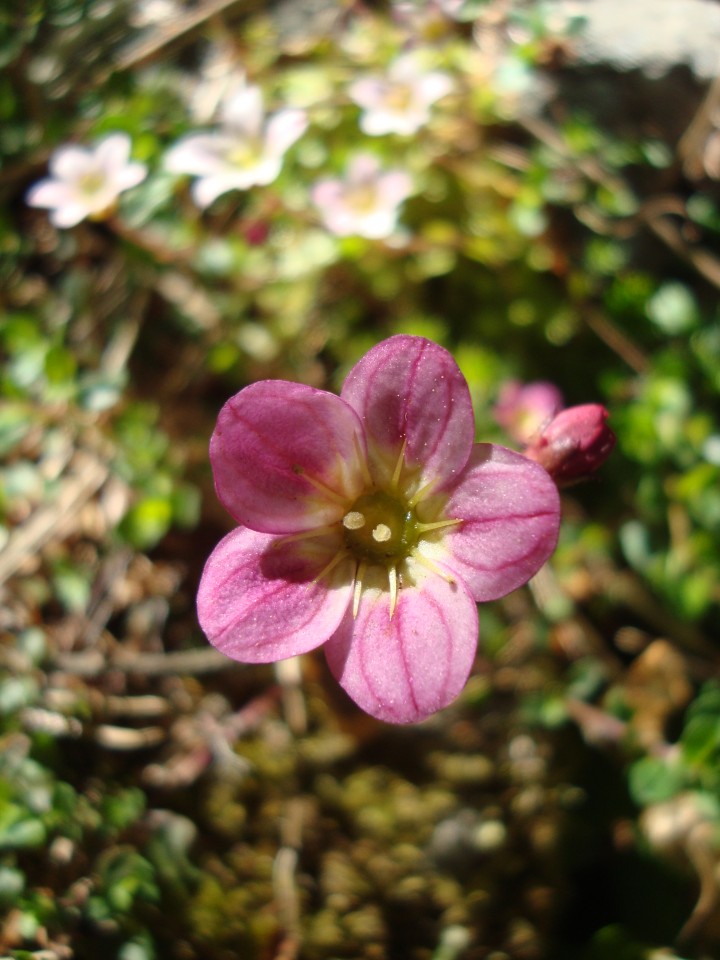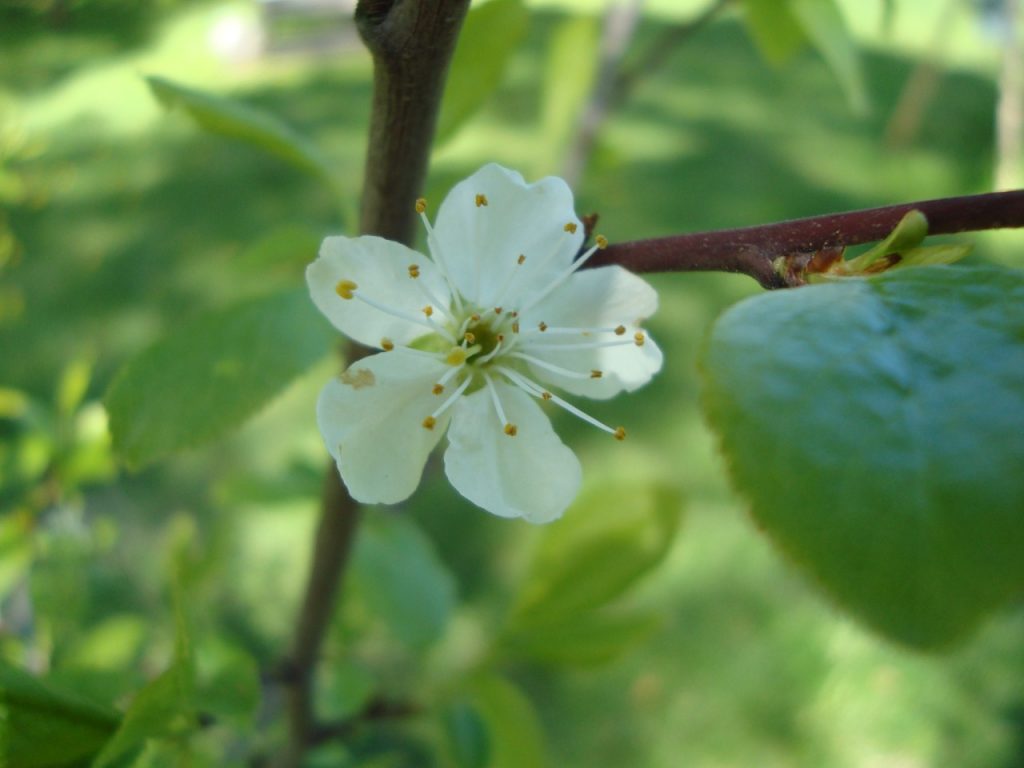 Our plum tree has been blooming, now the flowers have already started to disappear. Last year the tree was in bloom already on May 23rd, and there was well over a hundred flowers, but this year… I actually didn't count them, but I think 20 flowers (or fewer?), definitely not many more than 20… so let's see what happens… 🙂
High up…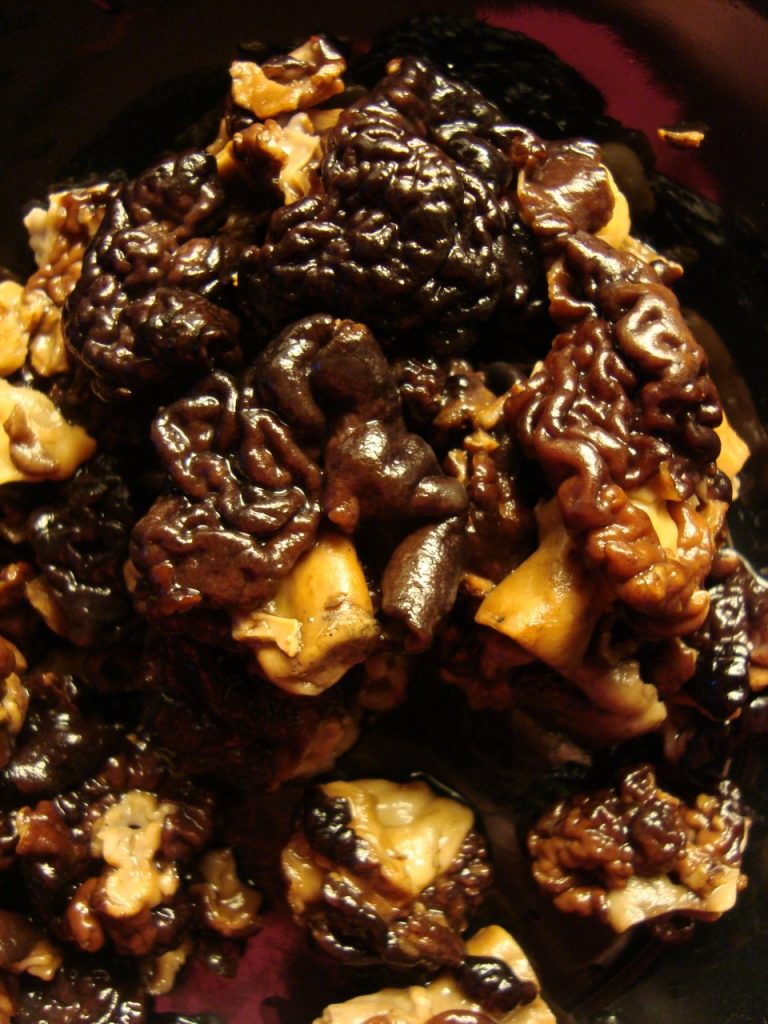 These brainy friends… highly toxic friends… We got some brain mushrooms from Eastern Finland. Brain mushroom, gyromitra esculenta, false morel… These are real delicacies in Finland. Quite unique taste! But very dangerous, deadly, before boiling them at least two times. And most of the poison disappears during the boiling – up in the air, so one has to make sure that the house is ventilated well – we, for example, opened a door and two windows. We ate the first part of our brain mushrooms – cooked them with just cream and a bit of salt, and ate them with potatoes. Excellent food! We still have those mushrooms for two meals in the freezer. In Finnish this brain mushroom is called korvasieni – ear mushroom. 🙂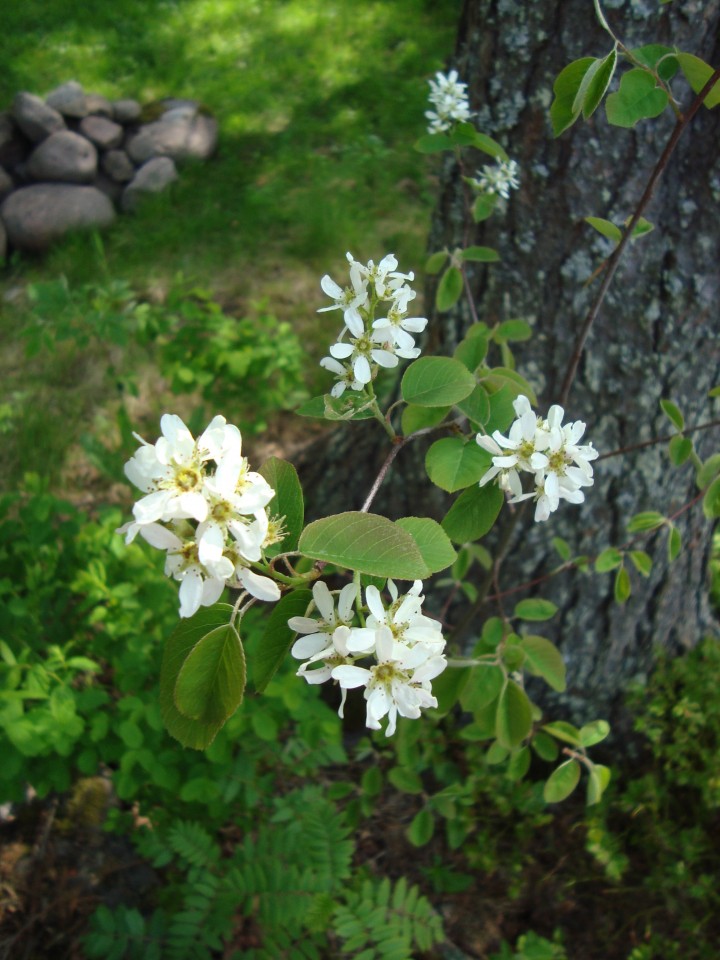 Okay, I never knew until now that we have this fairly tiny bird cherry tree in the back of our garden. I just found it. And I found it blooming! It's in a spot where, umm… many different things grow. So, yeah, we still have that sort of spots in our garden. 😀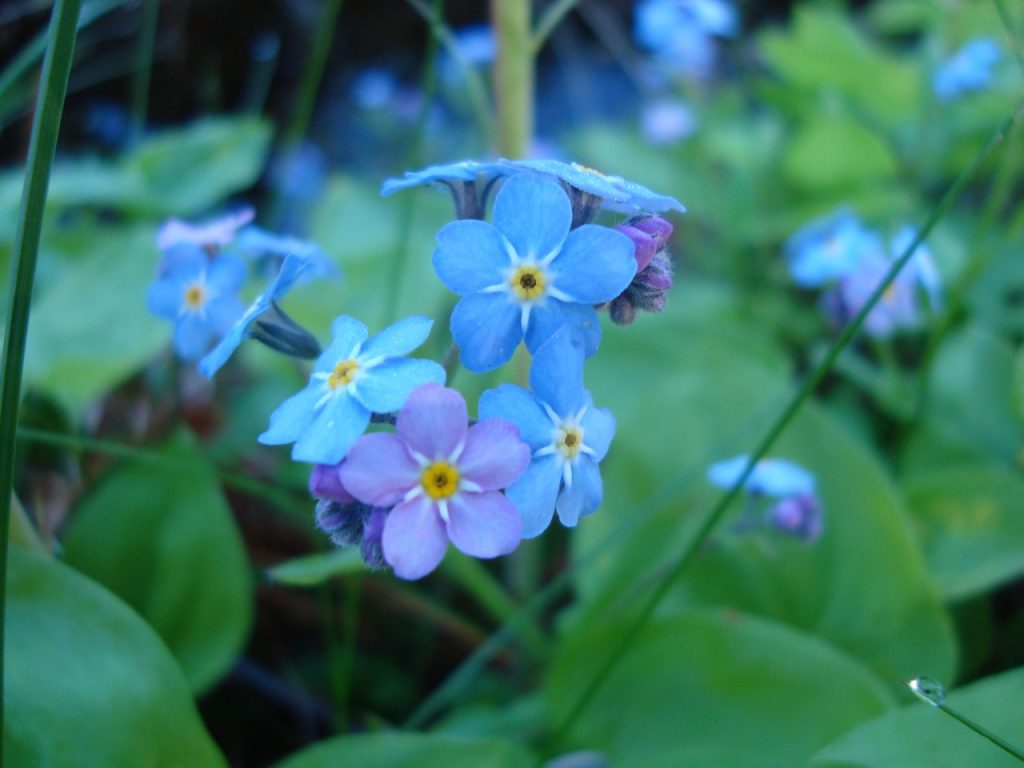 Good morning! Forget-me-nots in the back of our garden again, by the ditch… My favourite small flowers!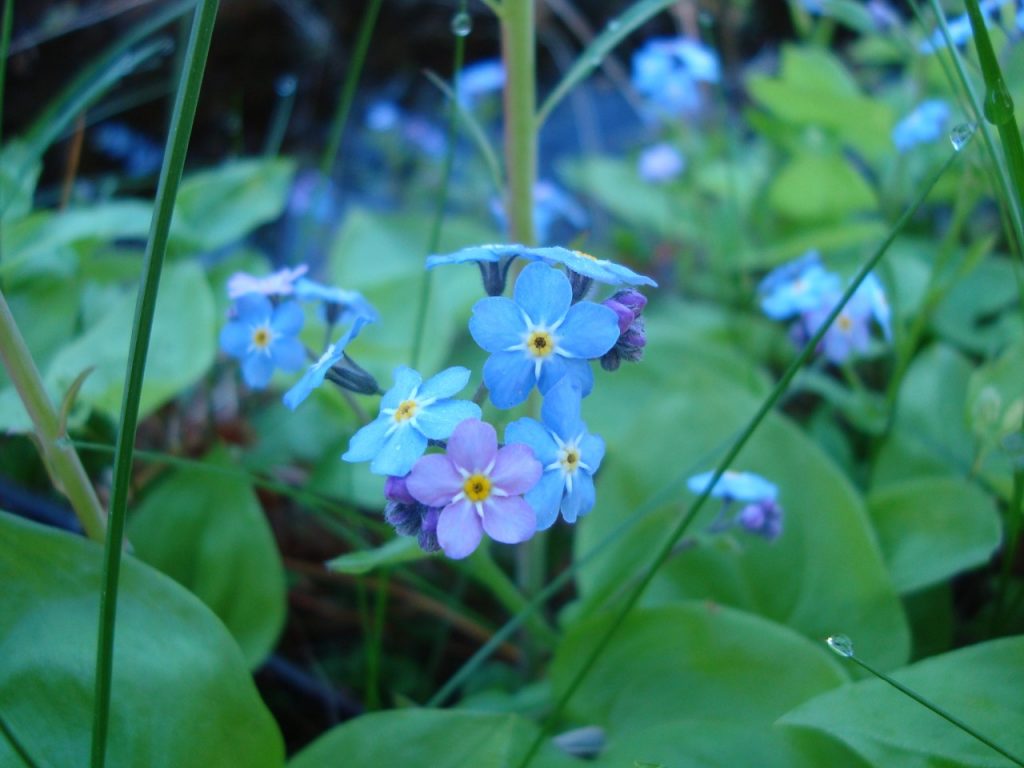 In German, Spanish and English the name of the flower means the same: Vergissmeinnicht – nomeolvides – forget-me-not. But in Finnish the name is lemmikki, literally pet or darling, and the name can also be understood: "a flower of love". 🙂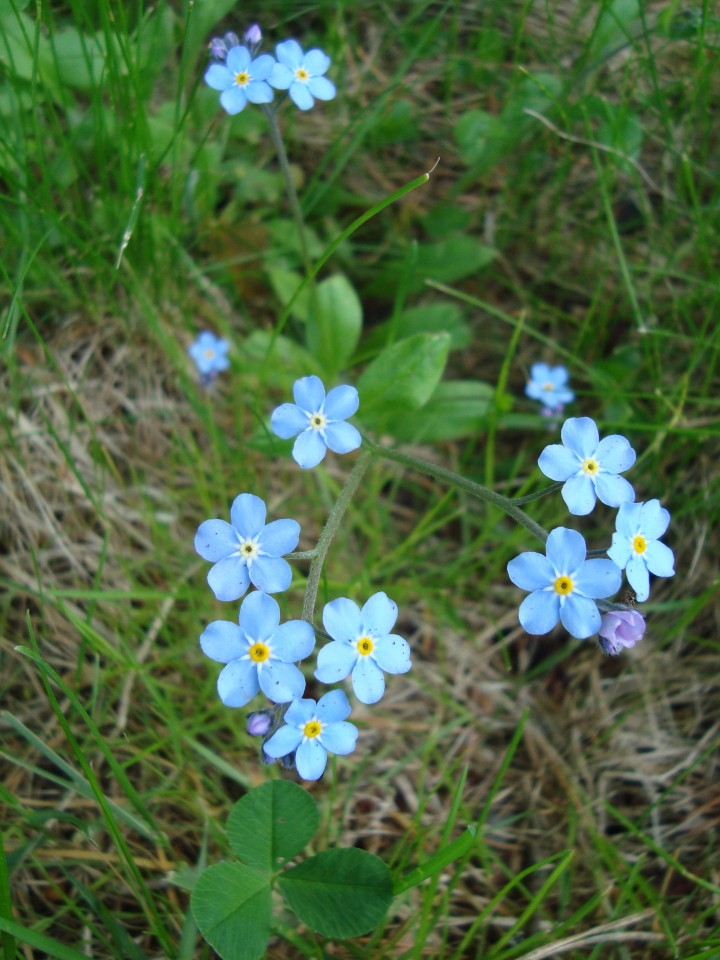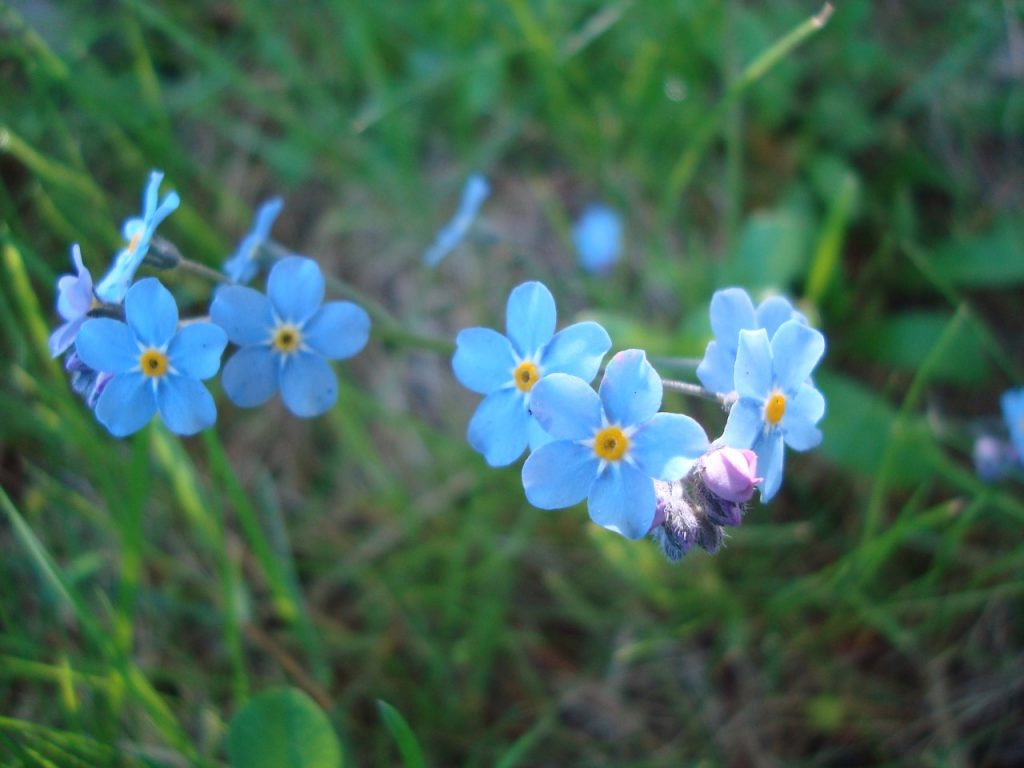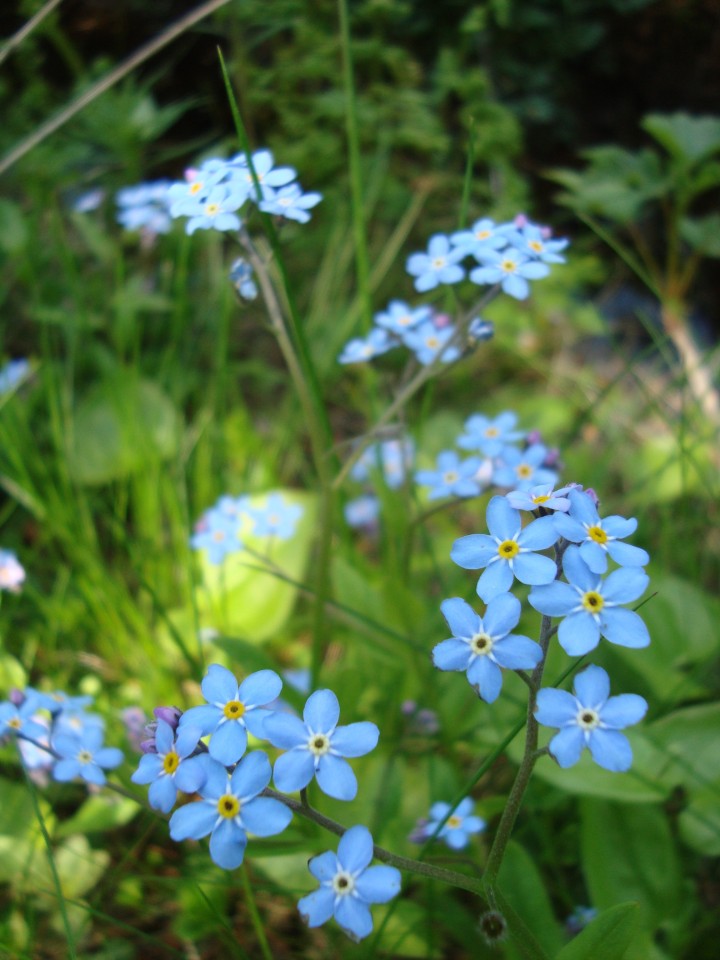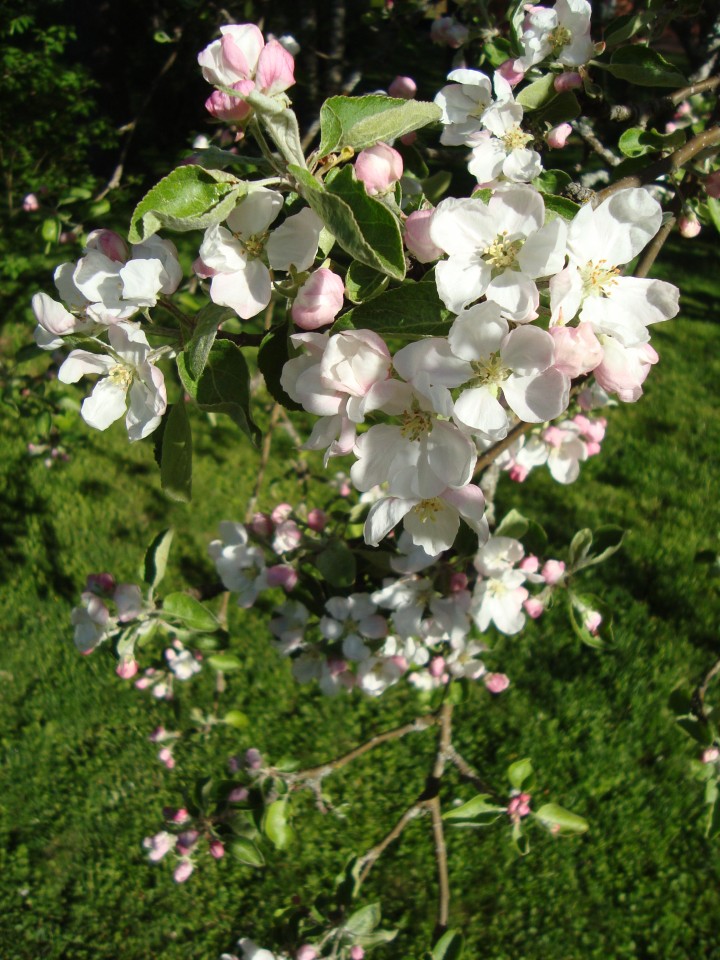 Apple flowers now…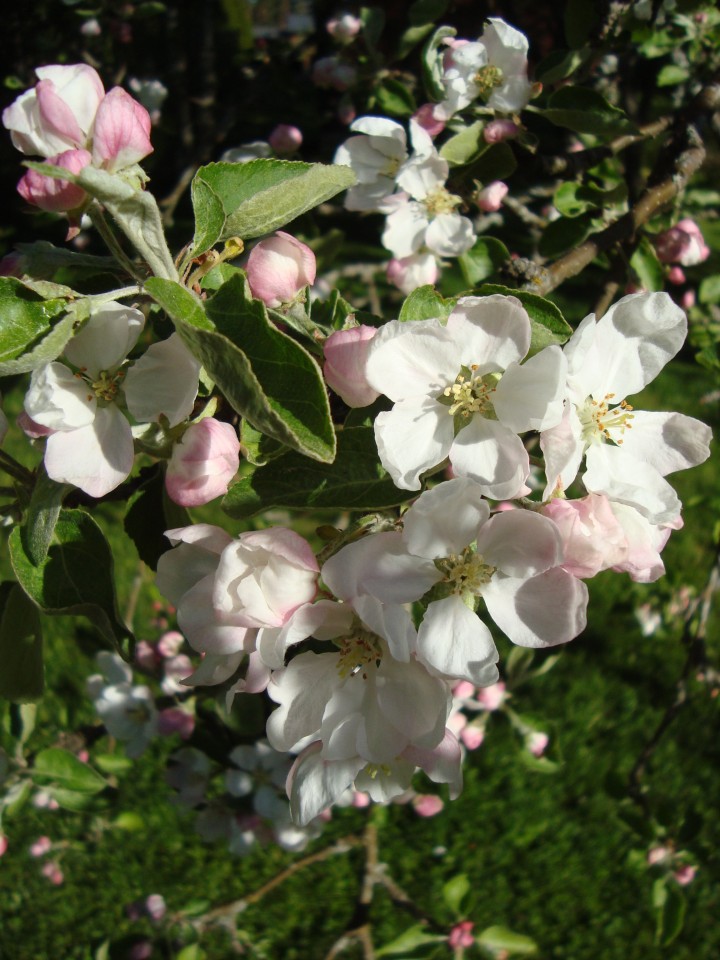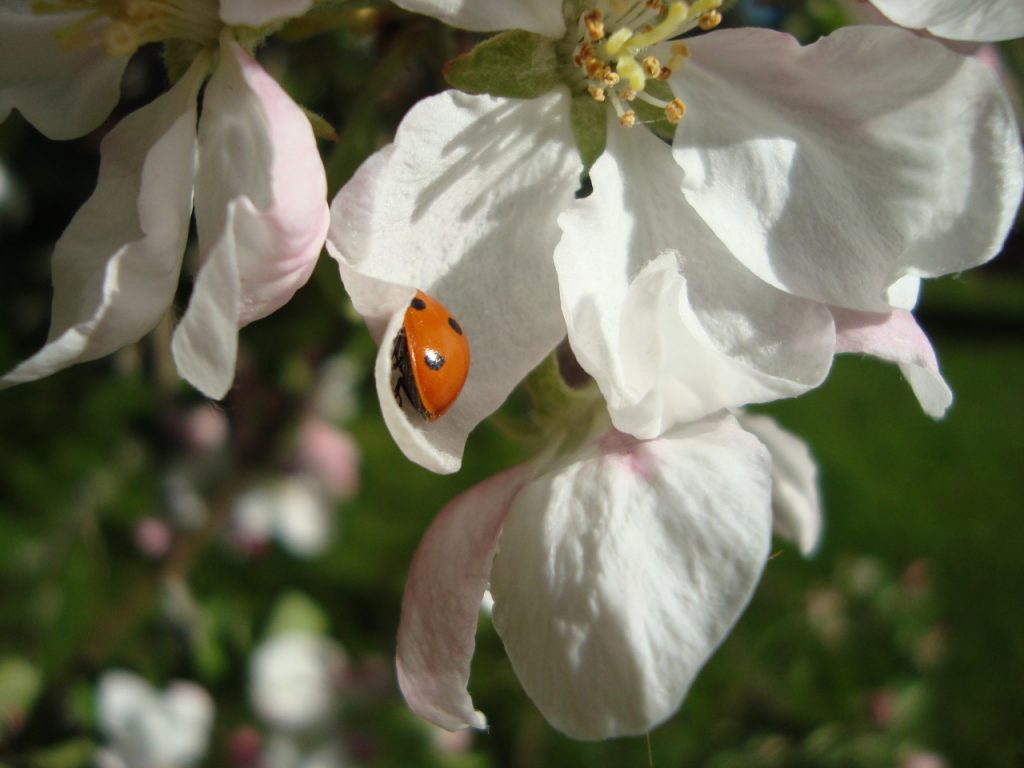 But who's here?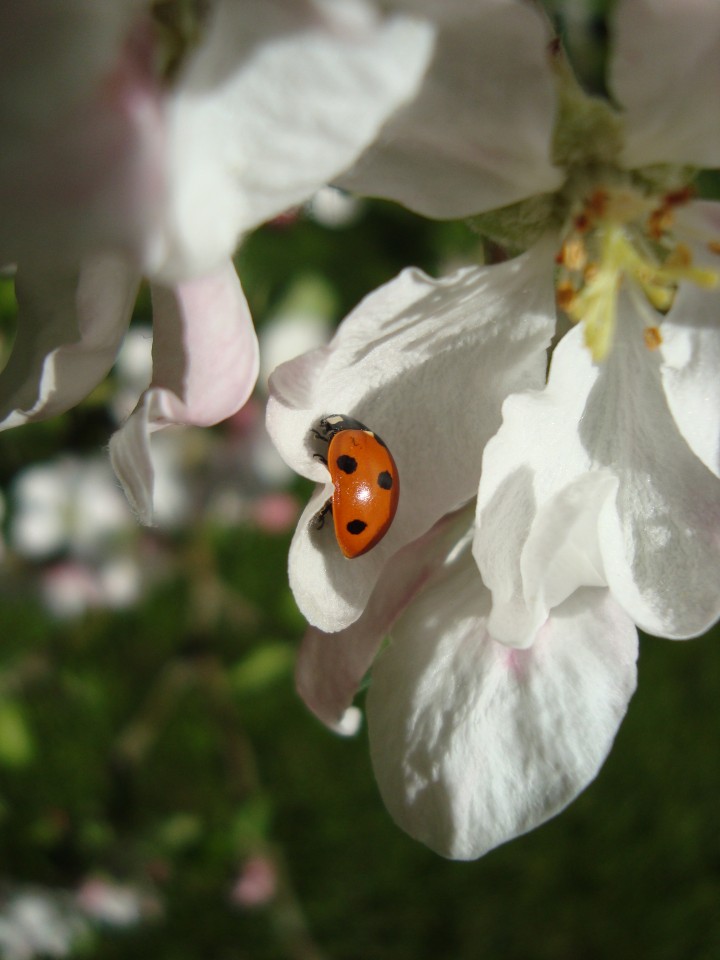 A ladybird or ladybug is here! The first one for me this year. 🙂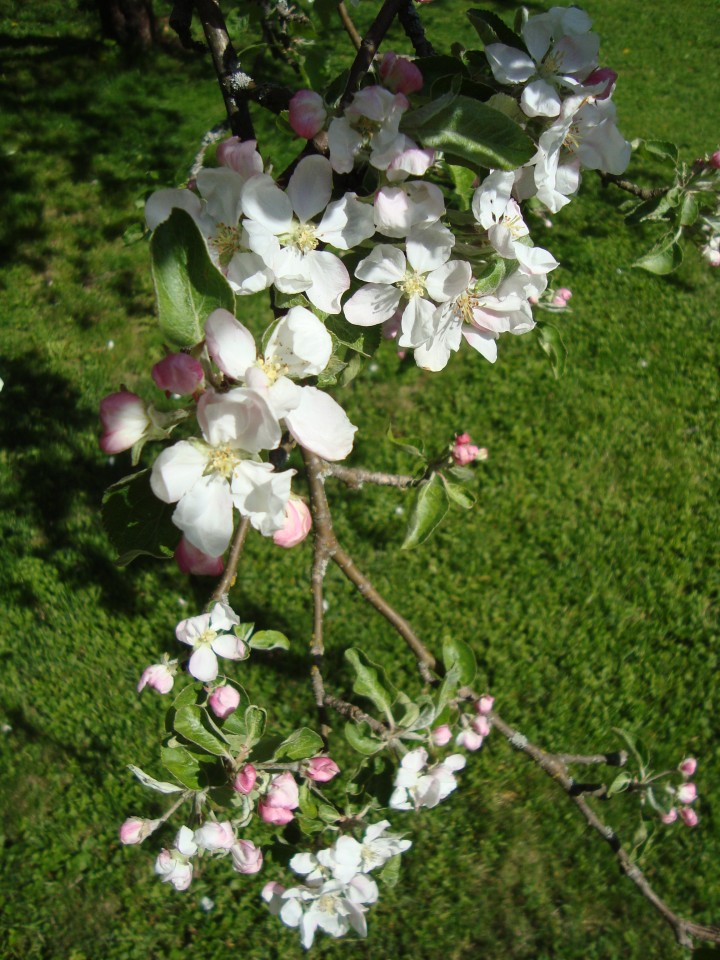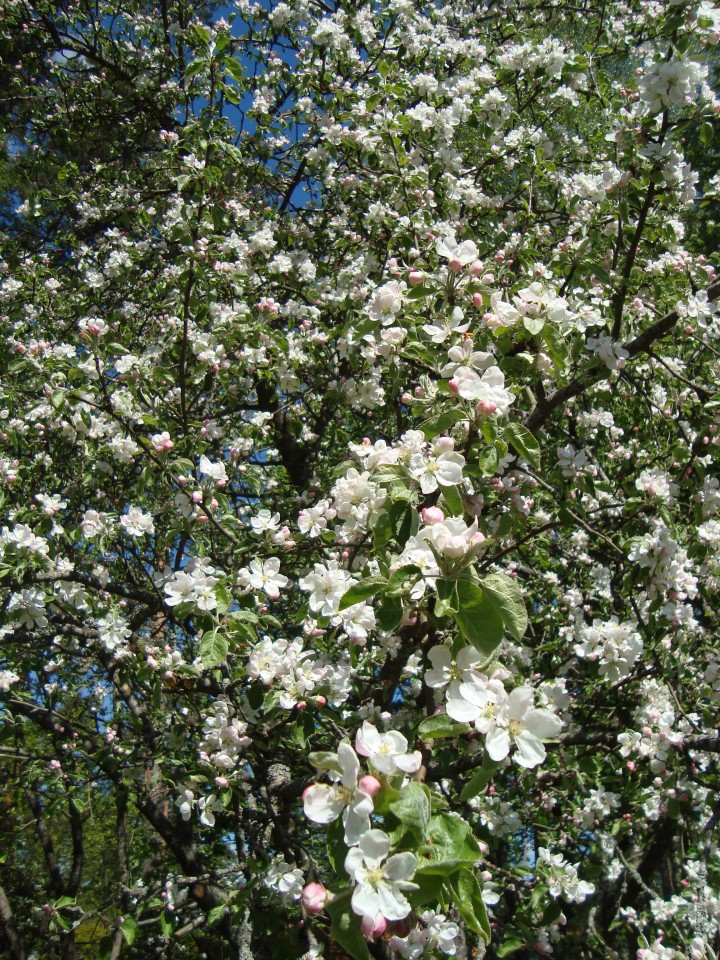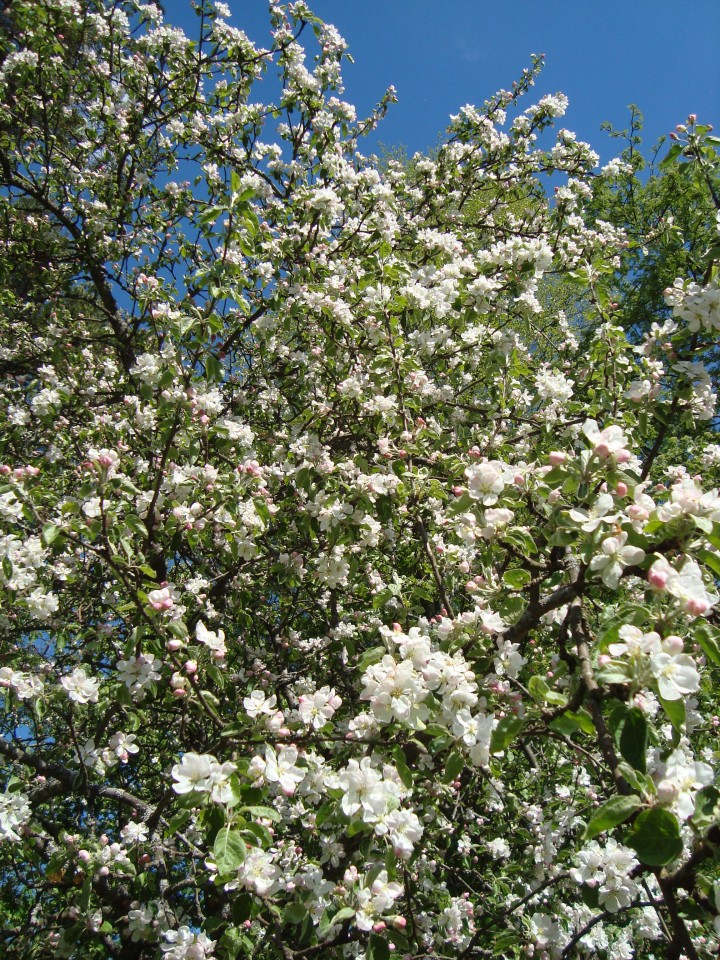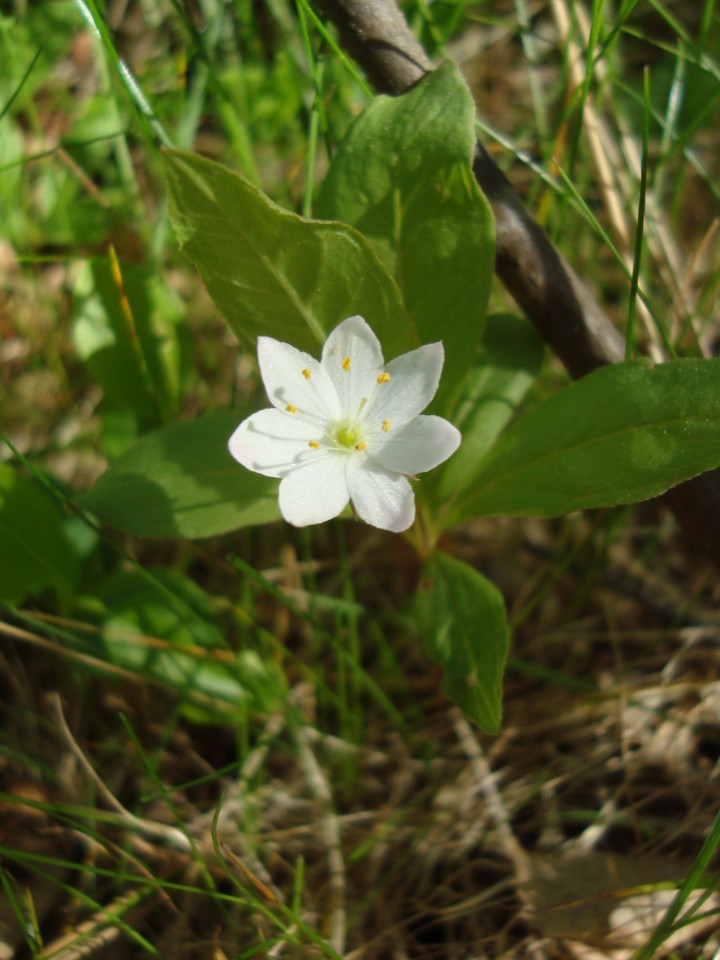 The first chickweed wintergreen flower or arctic starflower flower this year, in the back of our garden…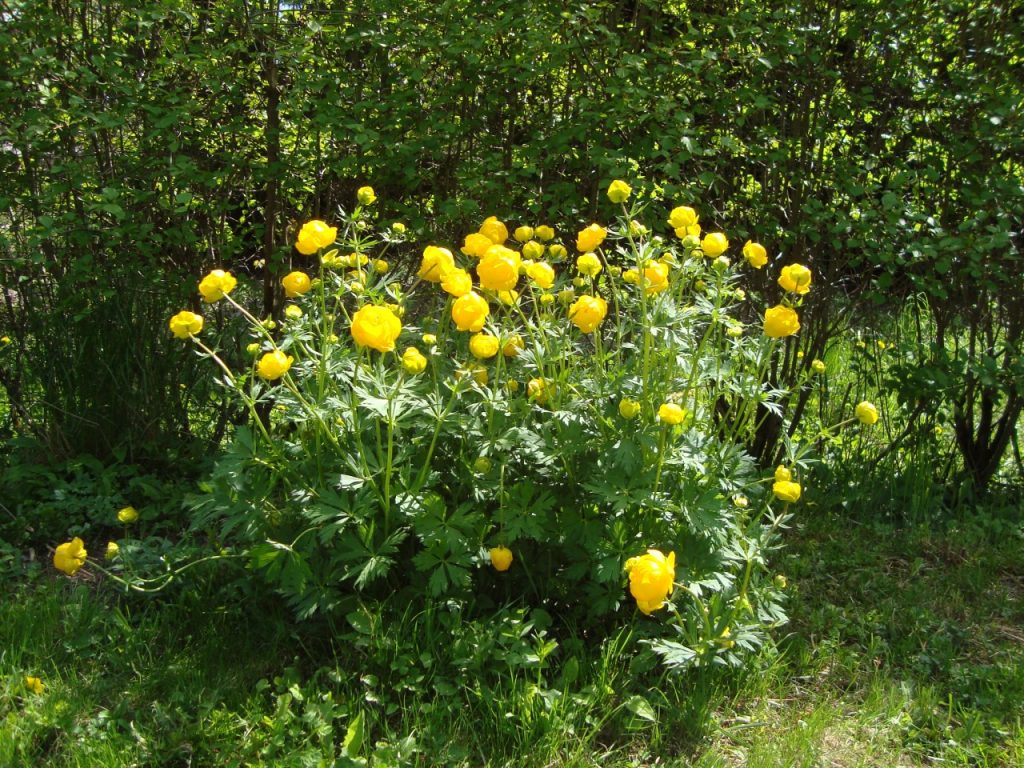 Globeflower blooming in the front yard. We have these also in two other places in our garden, in the backyard.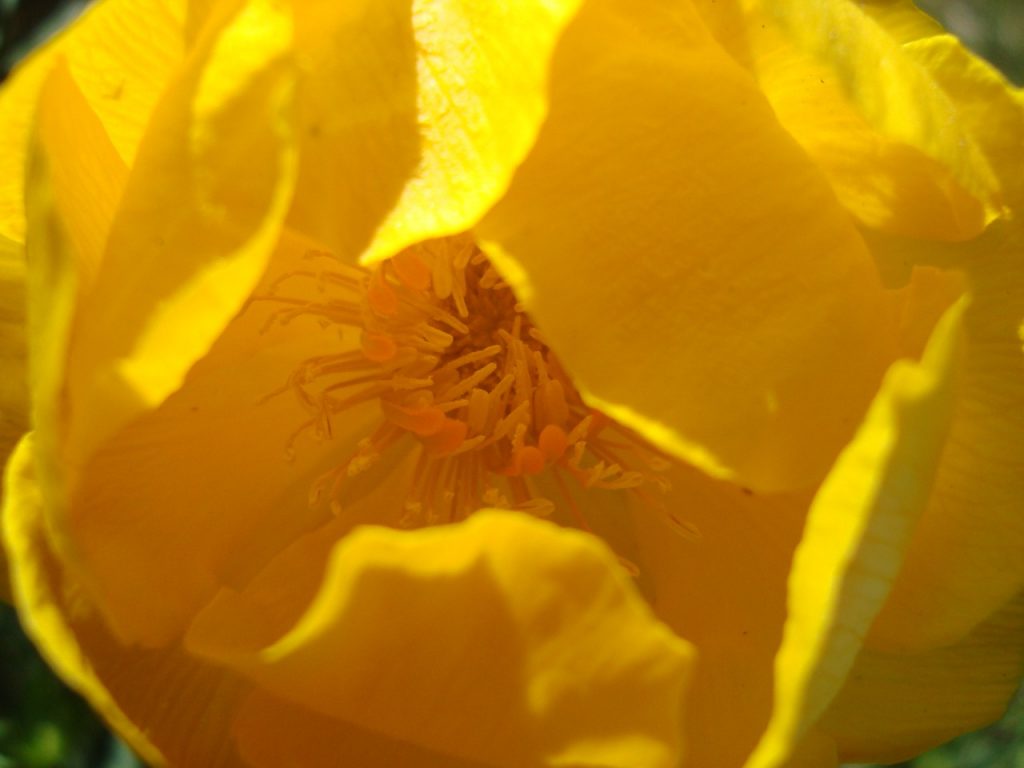 One of my favourite perennials…
-Leena