We had one really rainy day, it was, like, more than 24 hours of rain here where we are living between Monday and Tuesday this week. Everything is so green and colourful out there now. And the scent of the summer is charming and fresh…
And the bats have been here again. – We have seen them here already three times now! 🙂 In the woods next to our garden and in our garden, and flying close above our heads. They were here for the third time last night. And we heard the cuckoo calling at the same time as well, the cuckoo's been calling somewhere near here every day now, really around the clock. 😀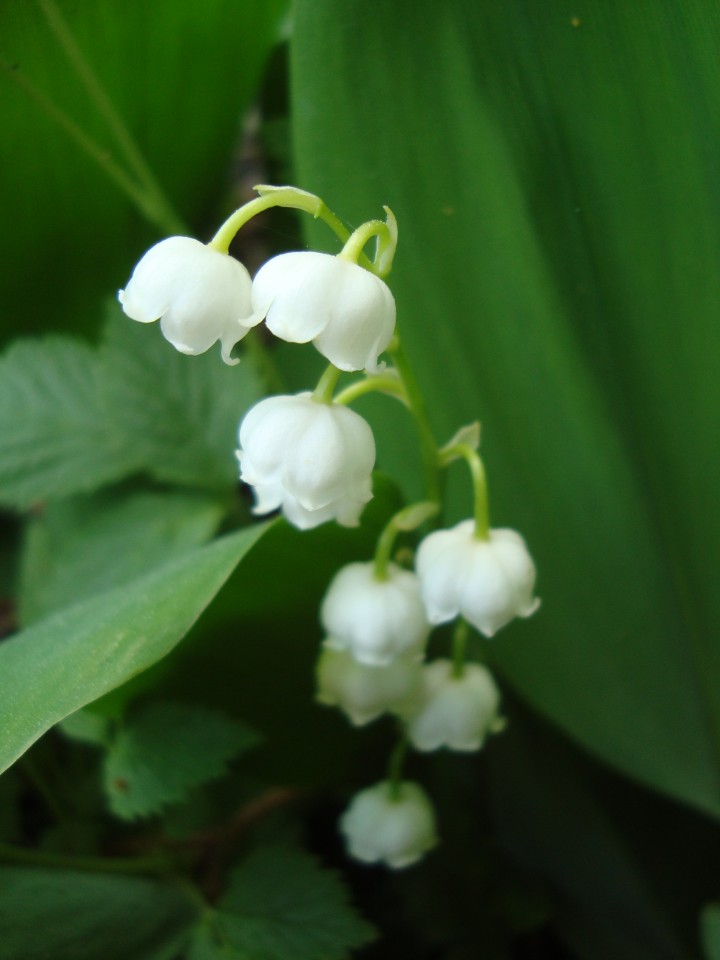 Lily of the Valley flowers now everywhere, in our garden as well. The scent of the flowers is one of my favourite scents in nature.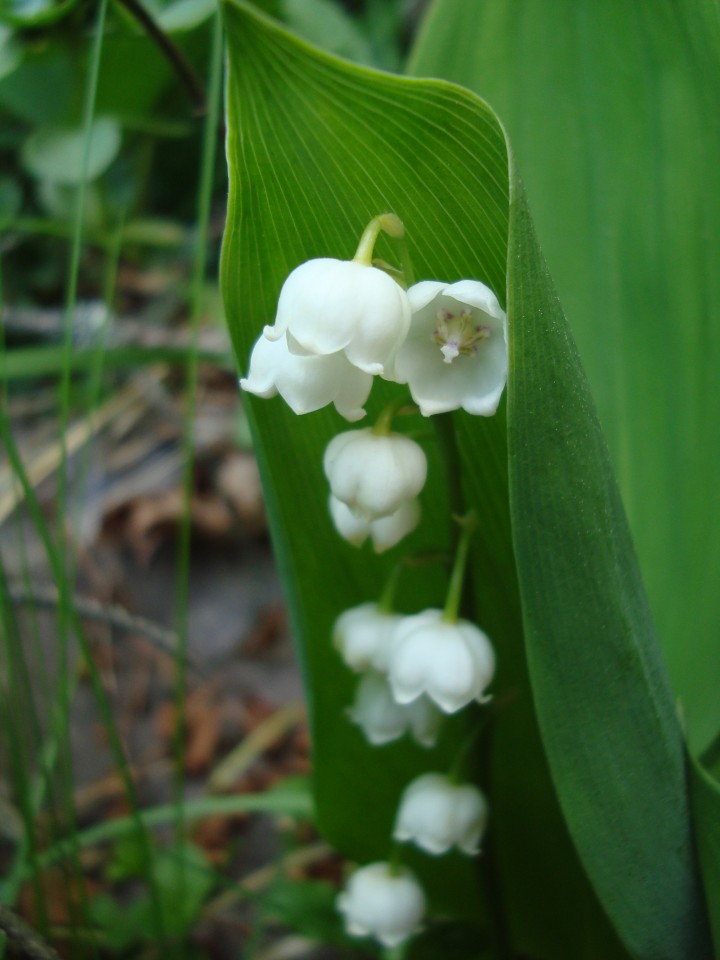 Lily of the Valley is the national flower of Finland. Lily of the Valley is called kielo in Finnish.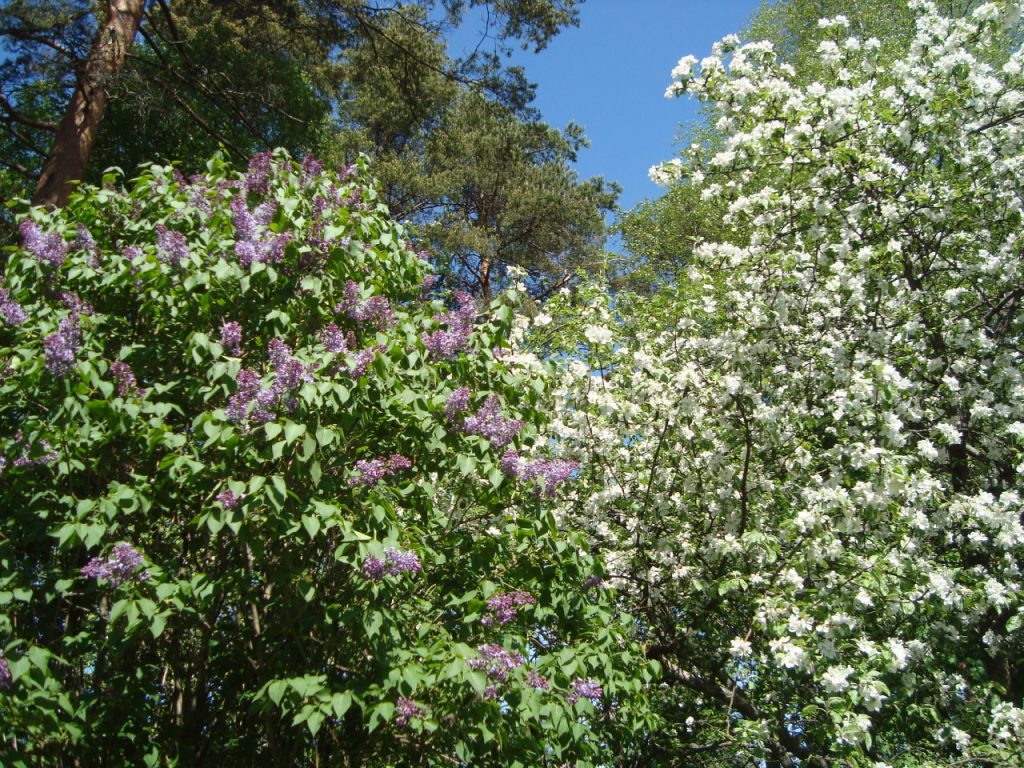 A week ago the lilac flowers were starting to open and the apple trees were still flowering…
Starry forest ground in the woods beside our garden after 23.45 PM a week ago. Chickweed wintergreen flowers or arctic starflower flowers. – The stars are not in the sky in Finland now, they are in forests, on the ground level, because of the light summer nights.
Today, here where I'm living, the sun rose at 3.53 AM, and the sun sets at 23.11 PM, the length of the day is 19 hours 18 minutes, and the darkest hours of the day are not that dark either… the special weeks up here… 🙂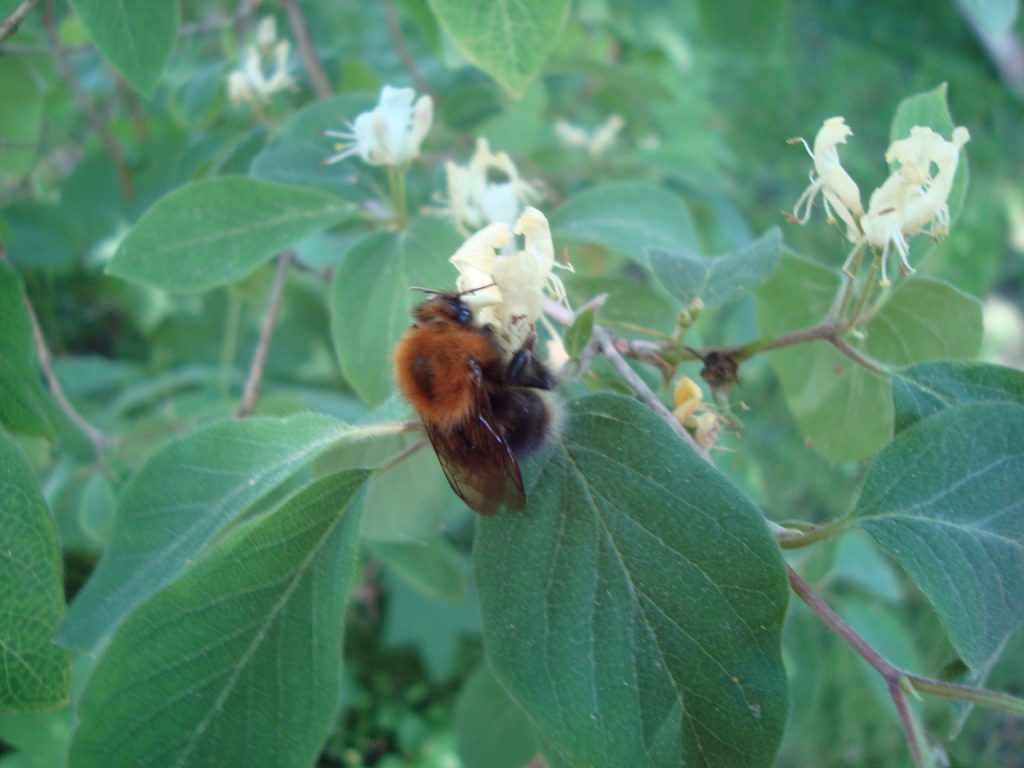 I met this very busy friend at the fly honeysuckle tree in the back of our garden…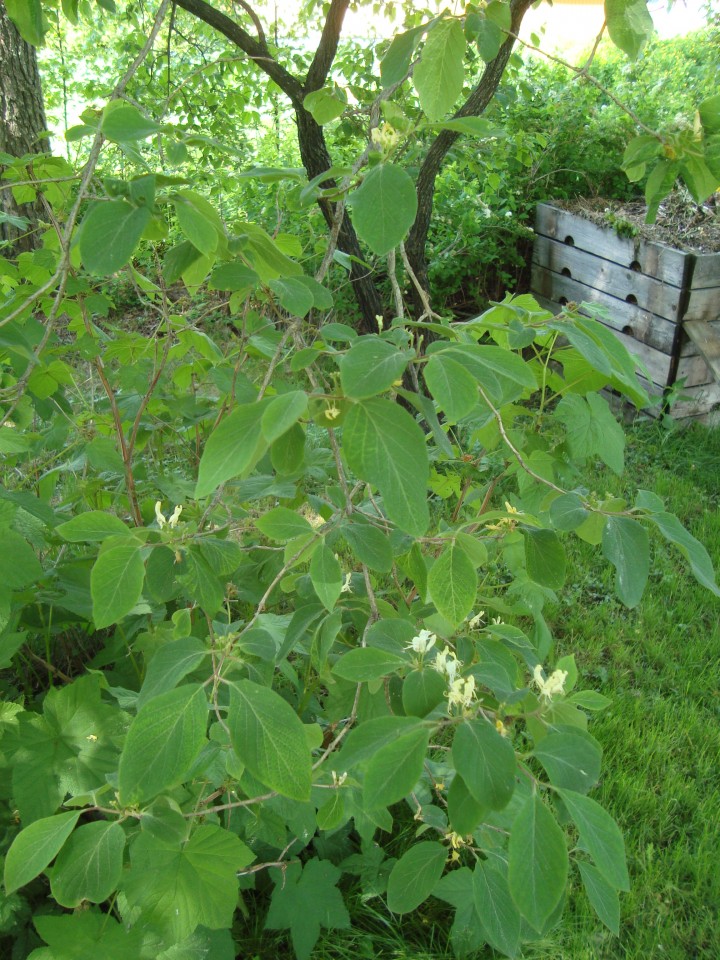 Our fly honeysuckle looks old, we've thought…
Lilac flowers! My darlings! 😀 Oh, the scent in the garden now… Okay, I'd better go outside, soon…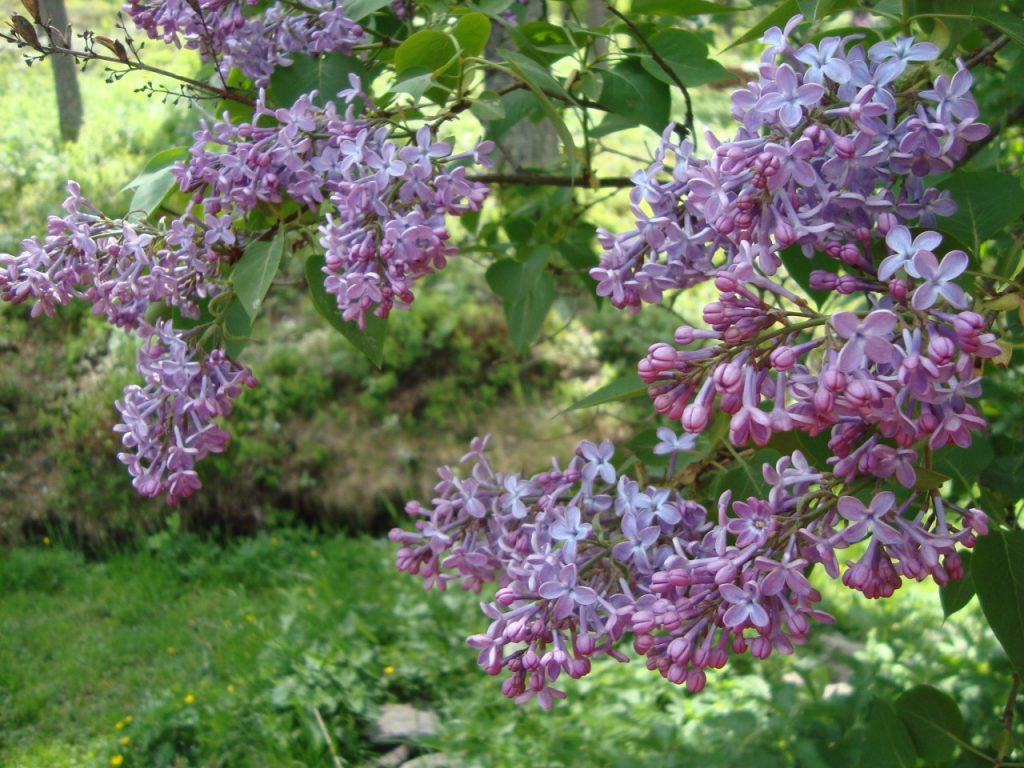 I took these pictures on Wednesday.
On our regular walk – in the raven forest near our home. A raven feather, one of them – there are always many of them there on the ground in the summertime. And the noble and funny ravens are croaking there… 🙂
And after the walk, more lilac flowers, in the evening light: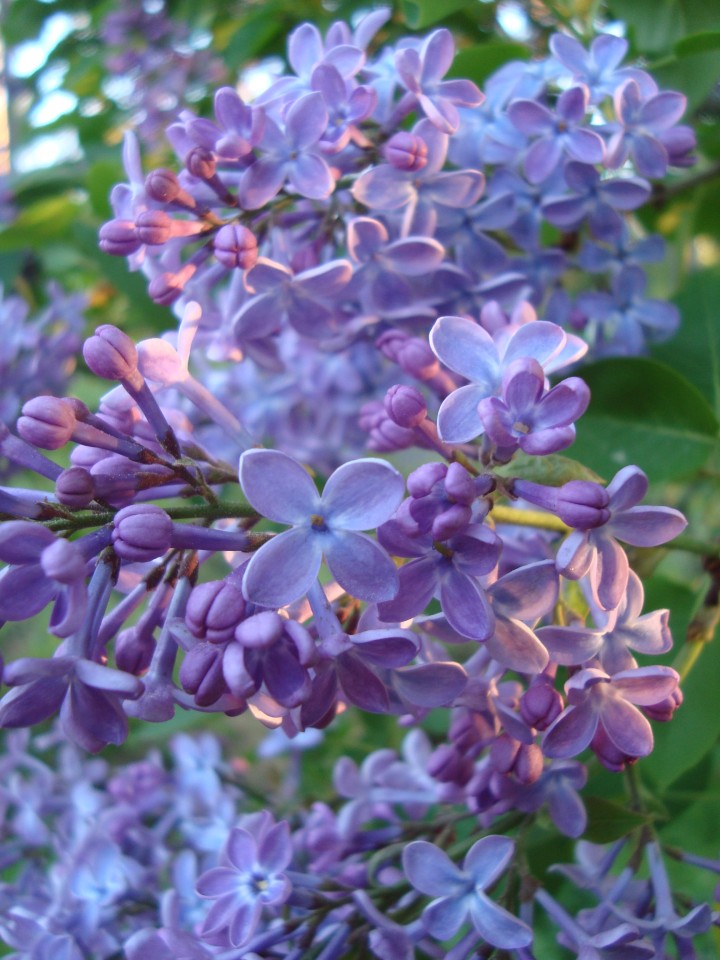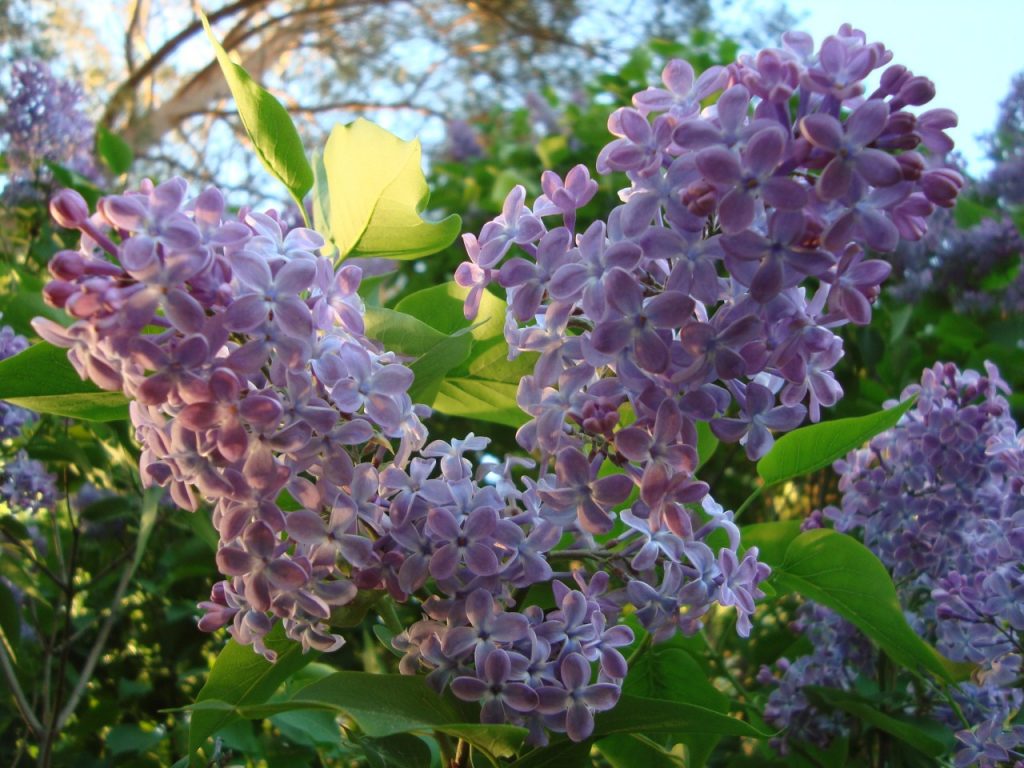 Under the lilac flowers, in the pictures above and below.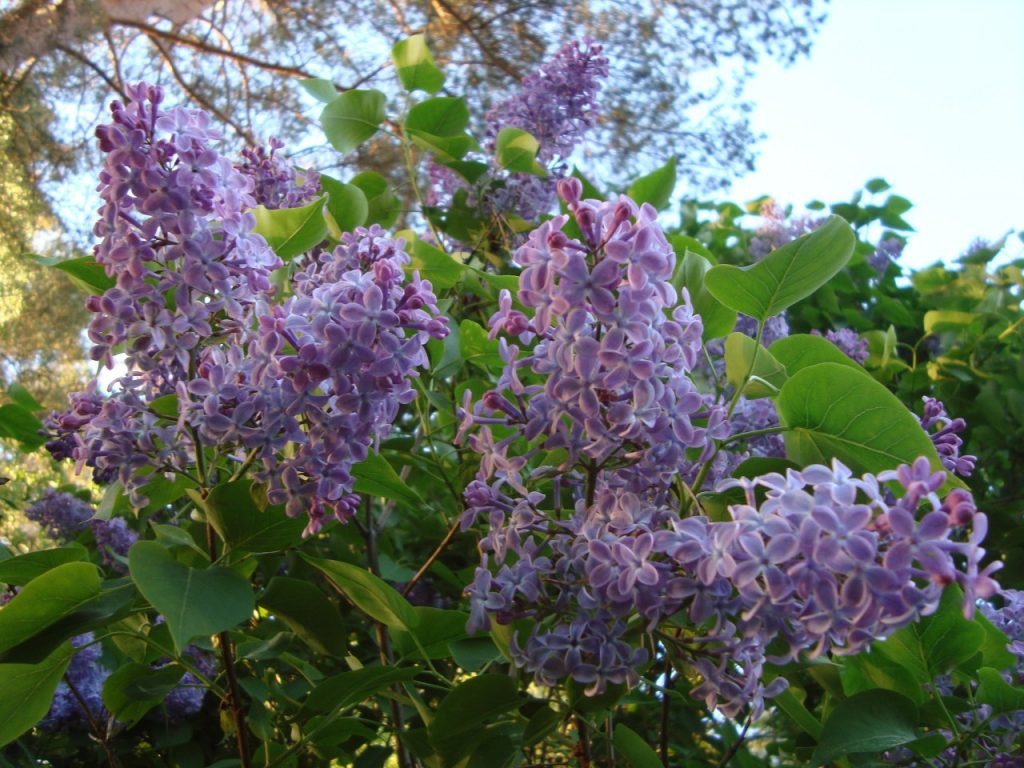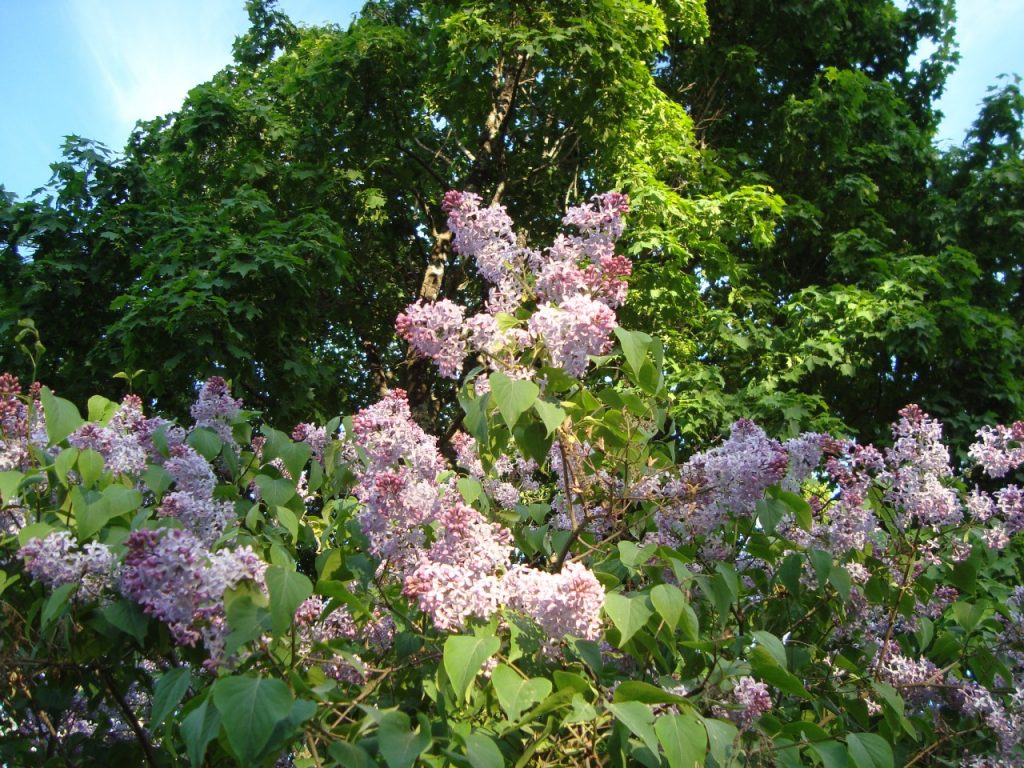 Lilac and the big Norway maple in our driveway.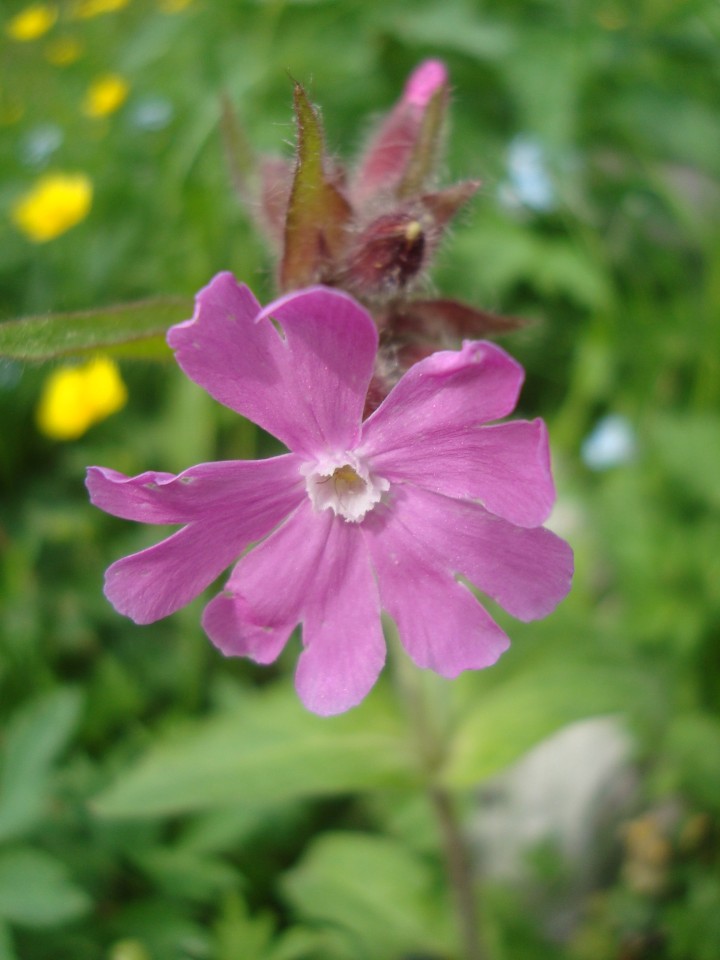 Red campion or red catchfly flowers in the garden now as well.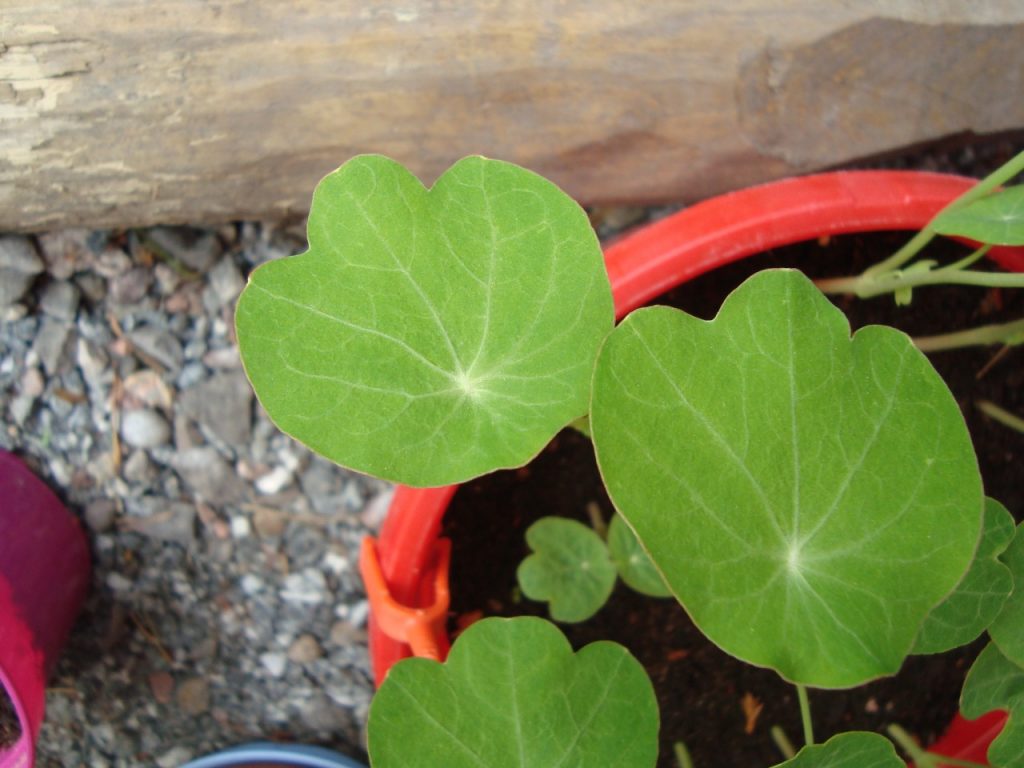 These feet, duck feet, or what are they… Hmm, that's tropaeolum majus or garden nasturtium or Indian cress growing. Something to admire and eat…
We've planted numerous seeds… flowers, food, everything. I'll take pictures and write about everything here, when it's the time… And if something doesn't grow, I'll think about it here as well. 🙂
-Leena