…snow. It has been snowing again. Right now we have 25 centimetres of snow on the ground here where I'm living.
First pictures that I took yesterday.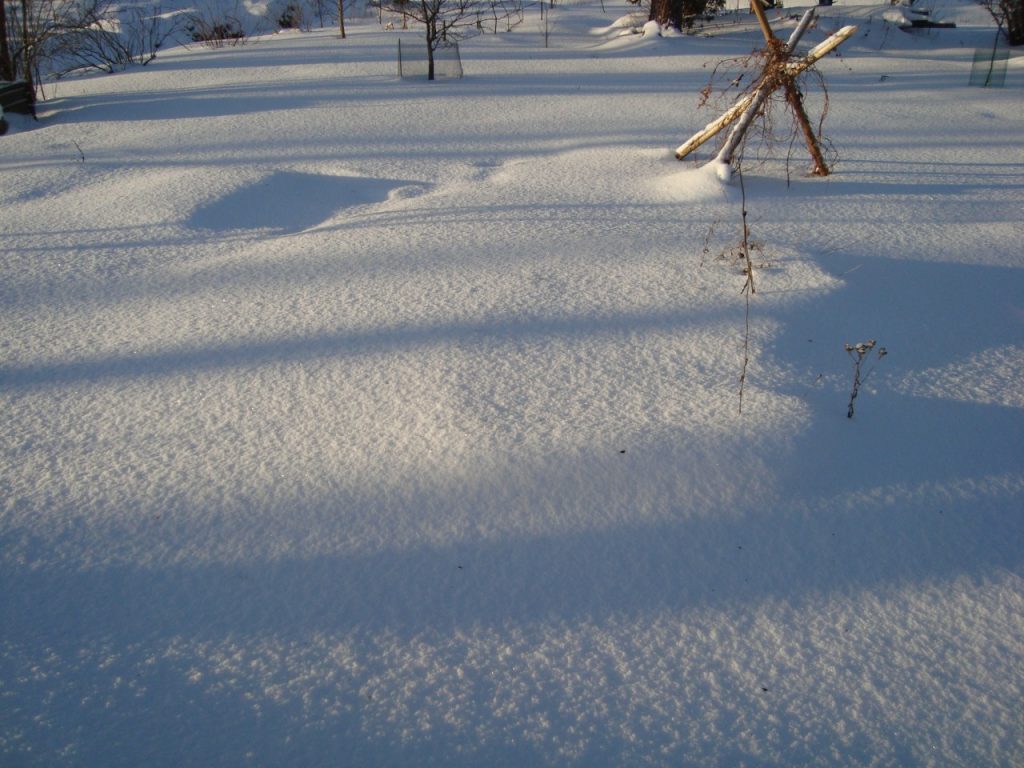 It snowed quite a lot in the evening on Wednesday and at night between Wednesday and yesterday. And then the sun was shining yesterday, before it started snowing a bit again.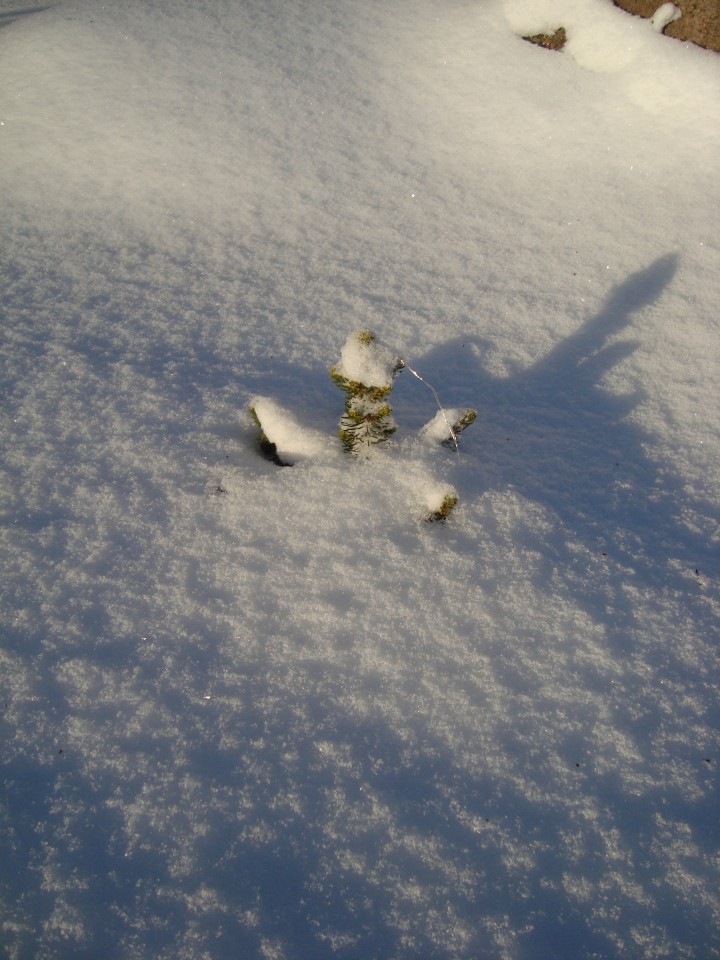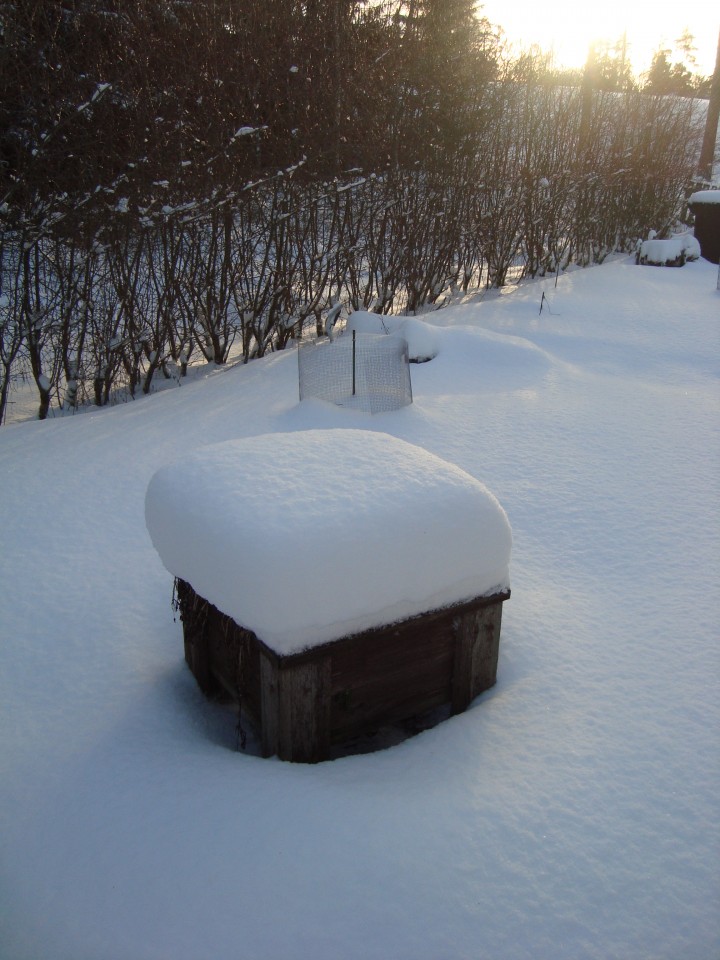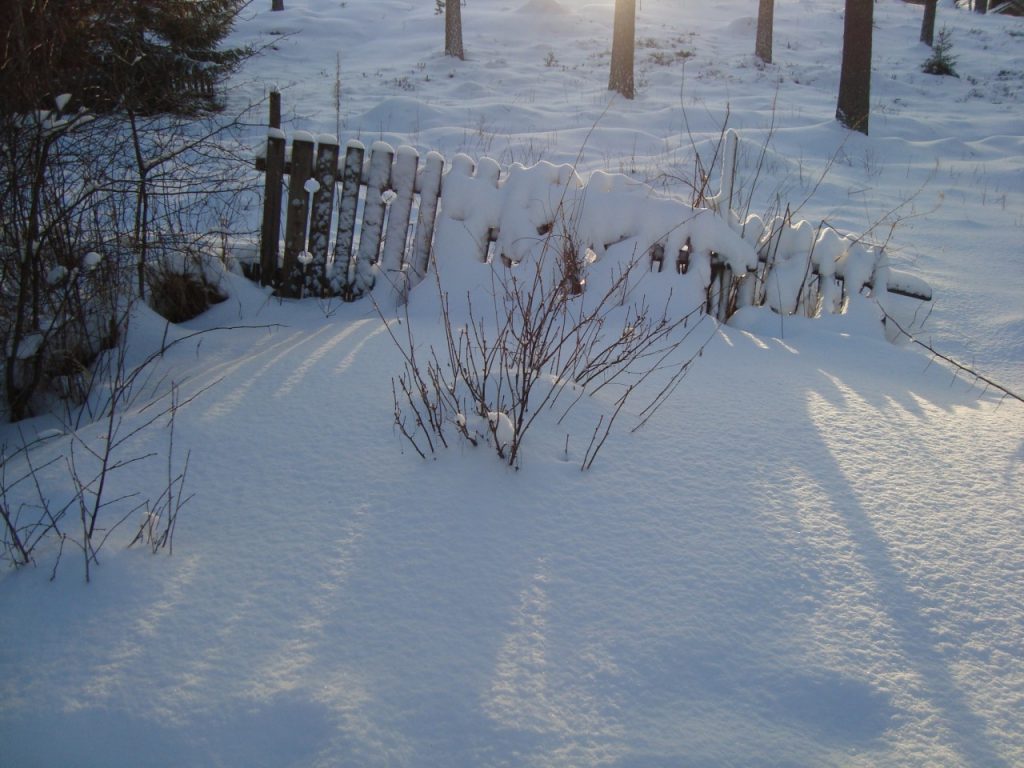 Do not leave even footprints…? 🙂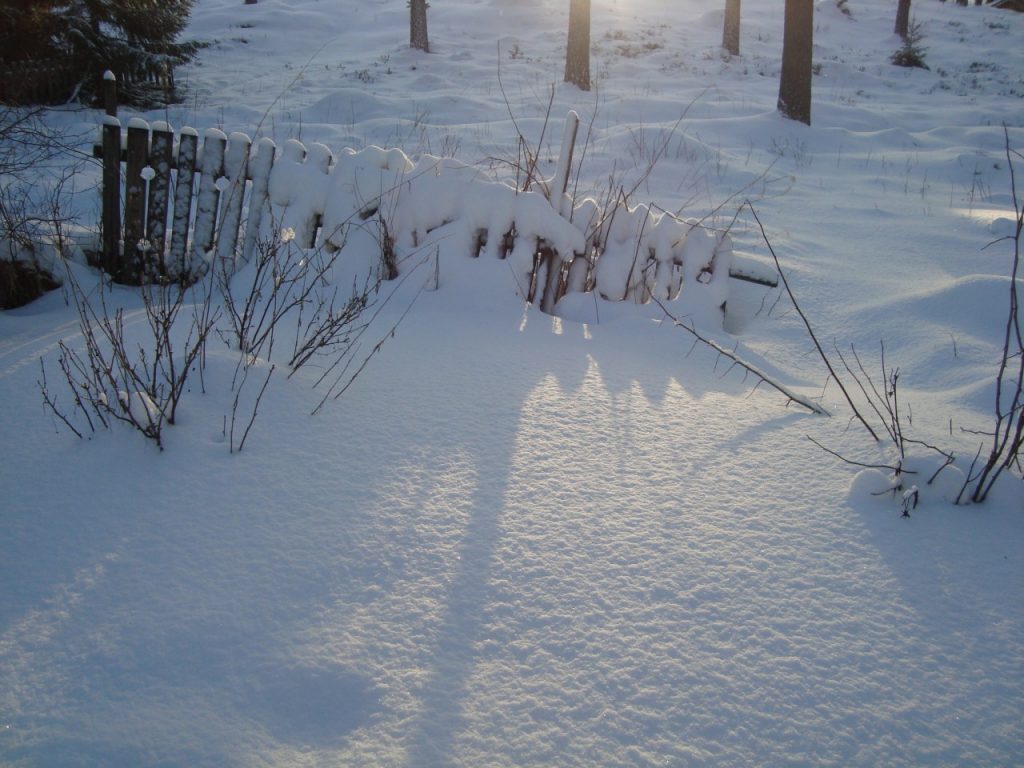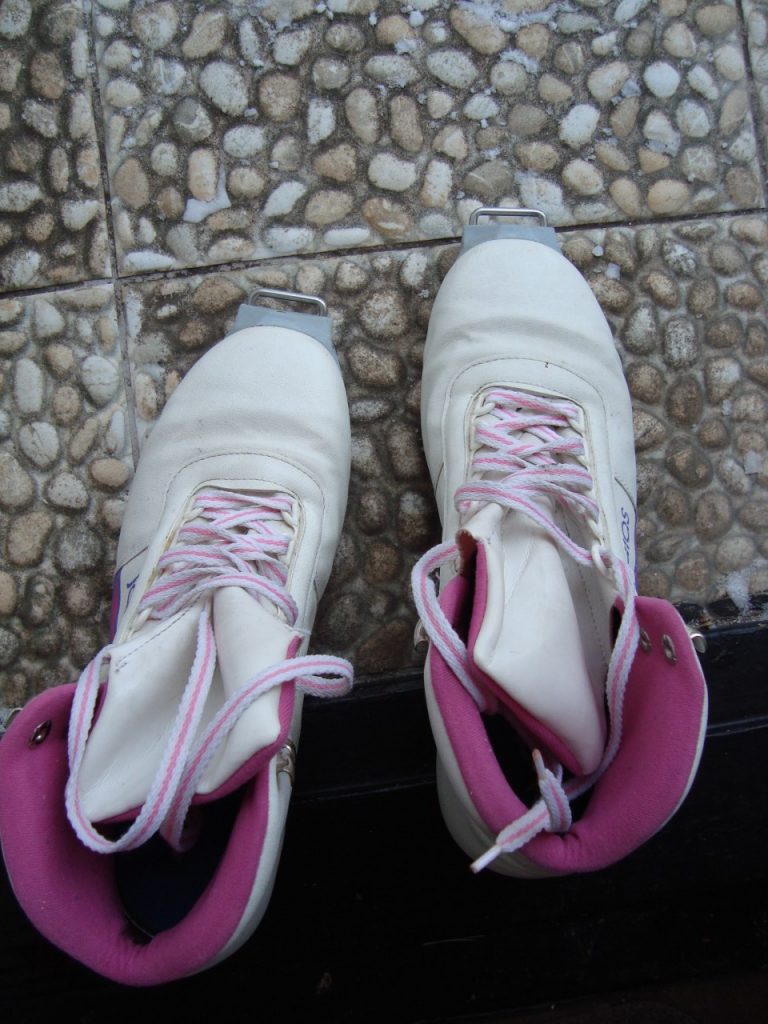 Step into… This is the time for cross-country skiing!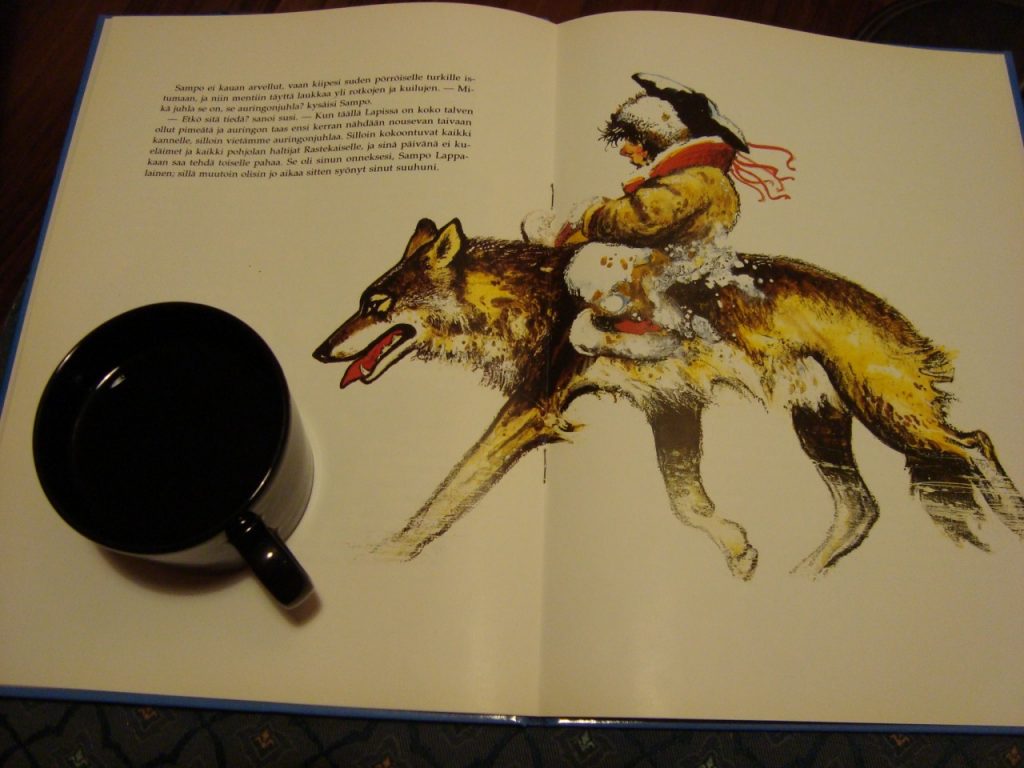 Coffee yesterday, and the book is a fairy tale about Lapland, Sampo Lappalainen by Zachris Topelius (1818-1898). Topelius wrote the fairy tale in 1860. The drawings in this book, from the year 1983, are by Hannu Lukkarinen.
And pictures that I took today:
Just morning coffee…
It's been snowing today as well. And they say that this wintry weather will continue now – snow, cold weather, sunshine, snowing…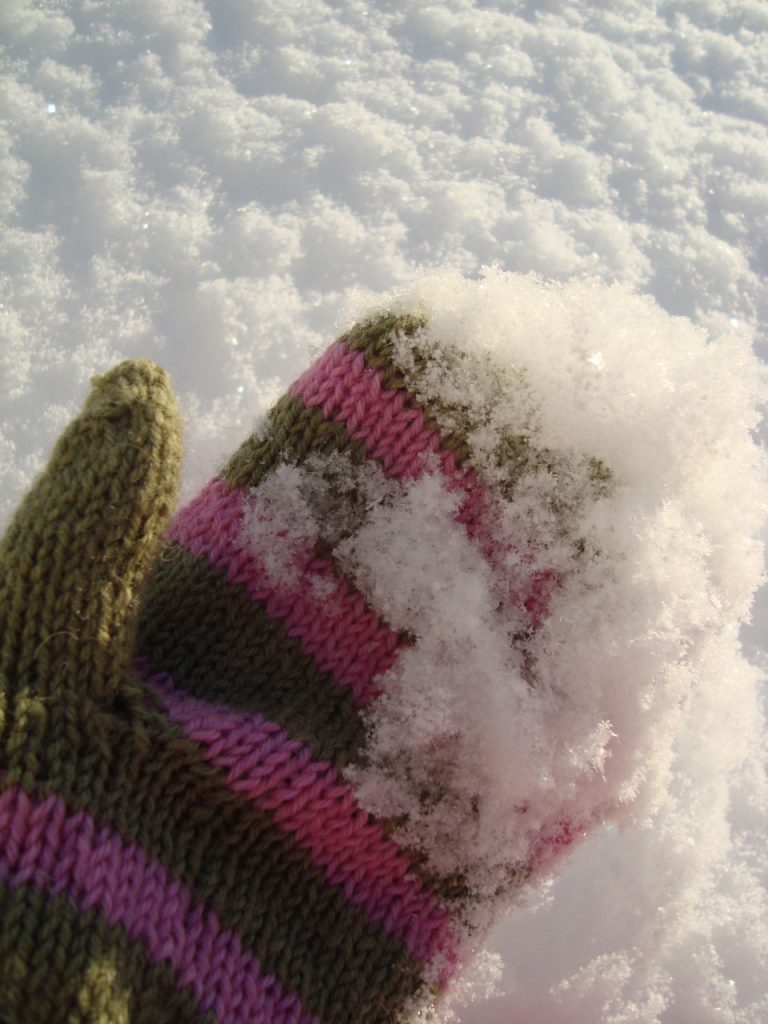 And the sun's been shining, too, today… And after that it already snowed a bit again…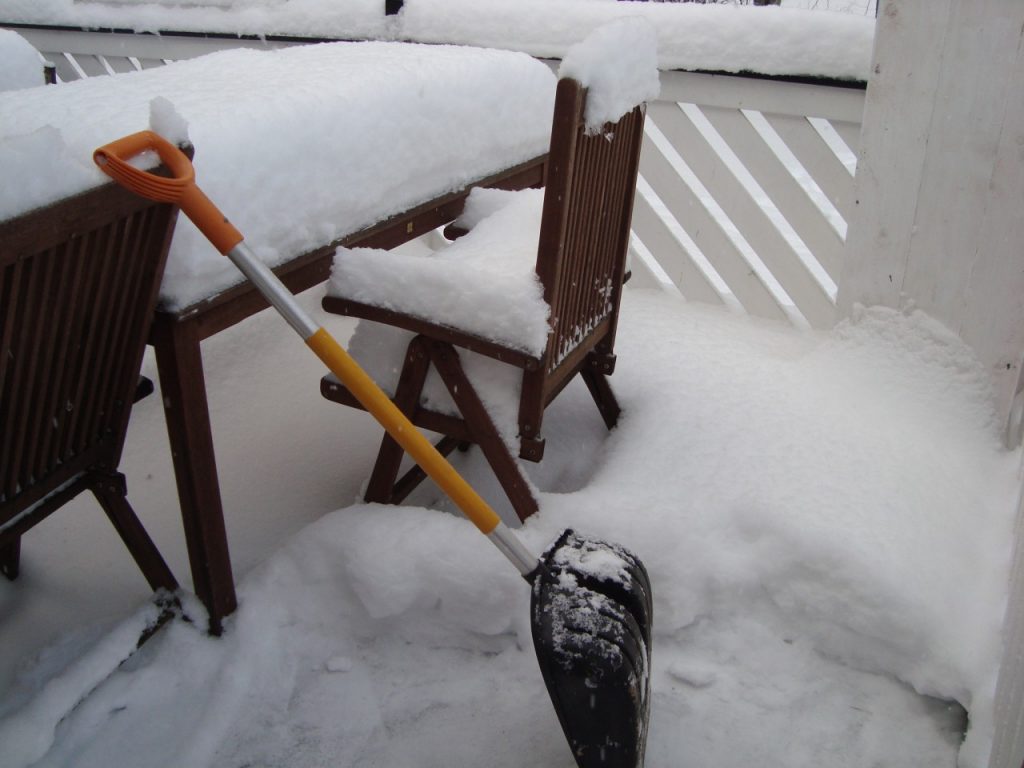 I started to clear snow from our terrace yesterday and continued today…