It has been snowing quite a lot again. We have now 18 centimetres of snow on the ground here where I'm living. Snowy, soft…
First pictures that I took in our yard yesterday.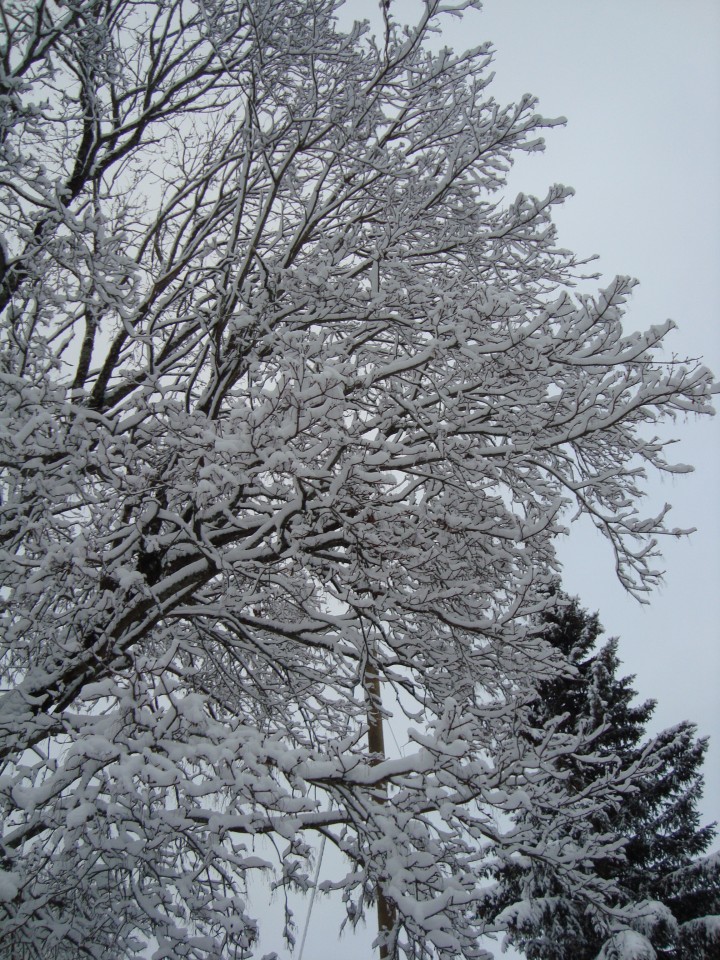 Norway maple.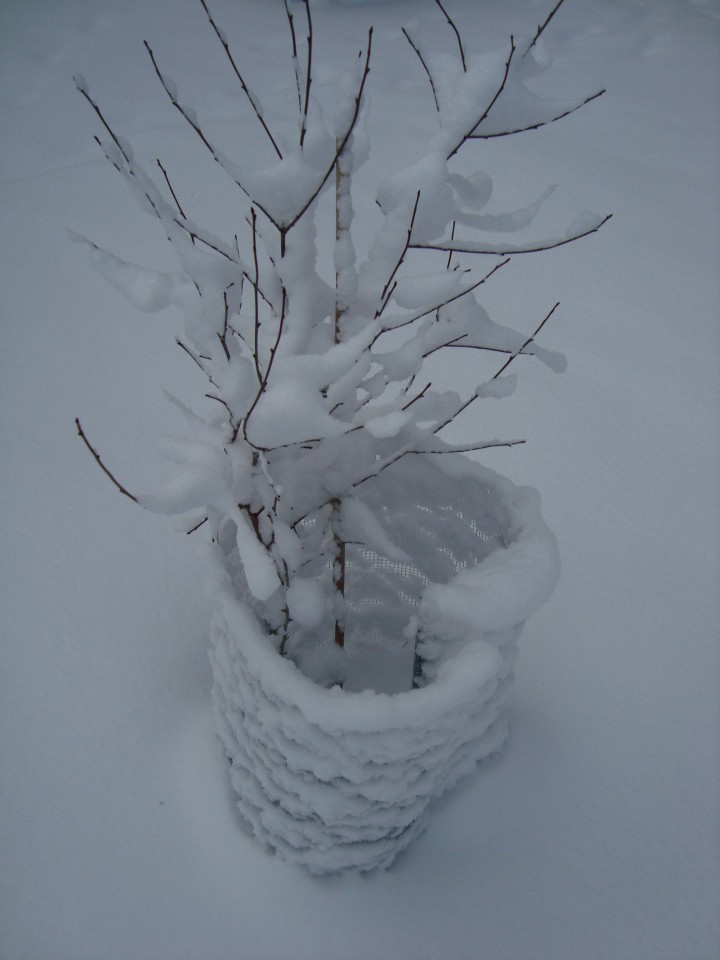 The cherry tree. Hopefully it survives the winter. Our first cherry tree did not survive last winter, it was its first winter… but the tree was different and it was in a different place in our garden…
Snowy garden…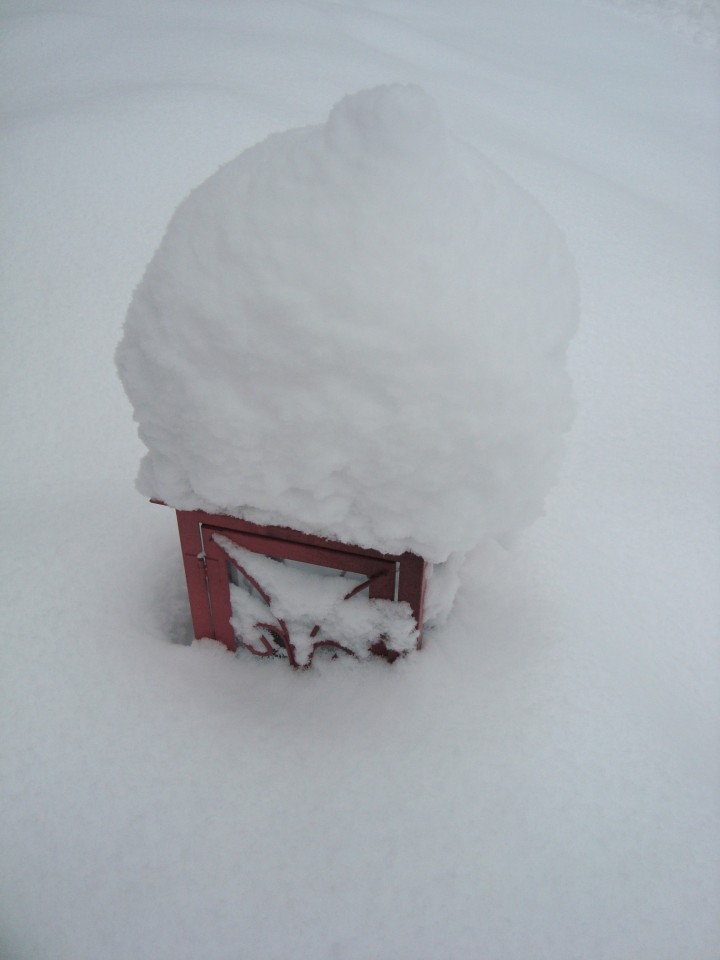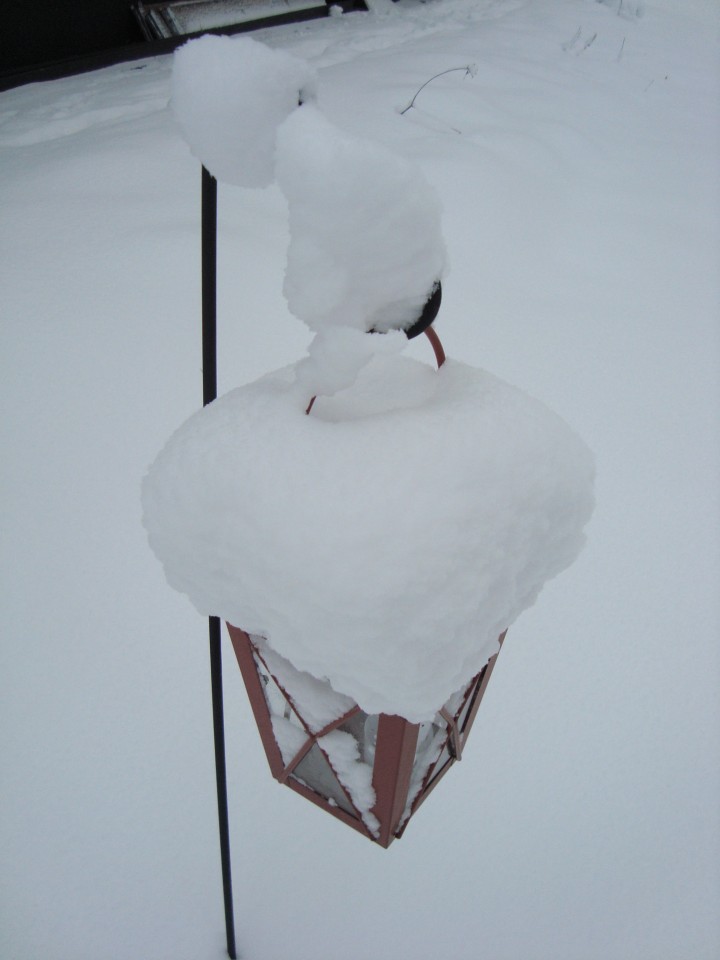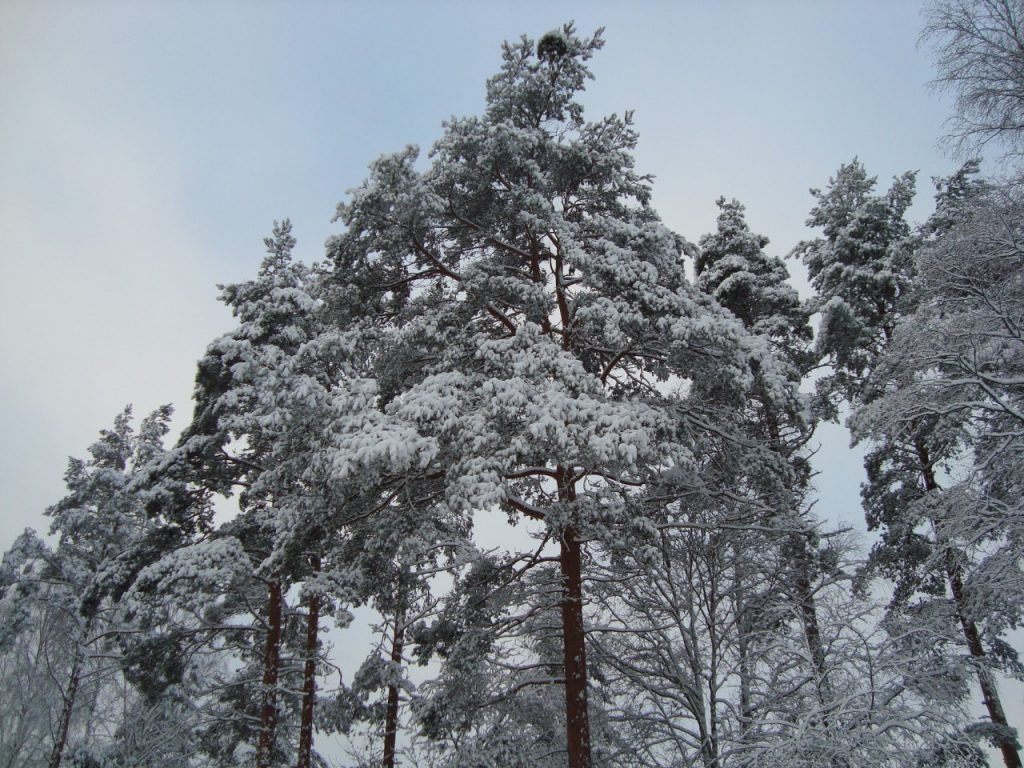 Backyard trees.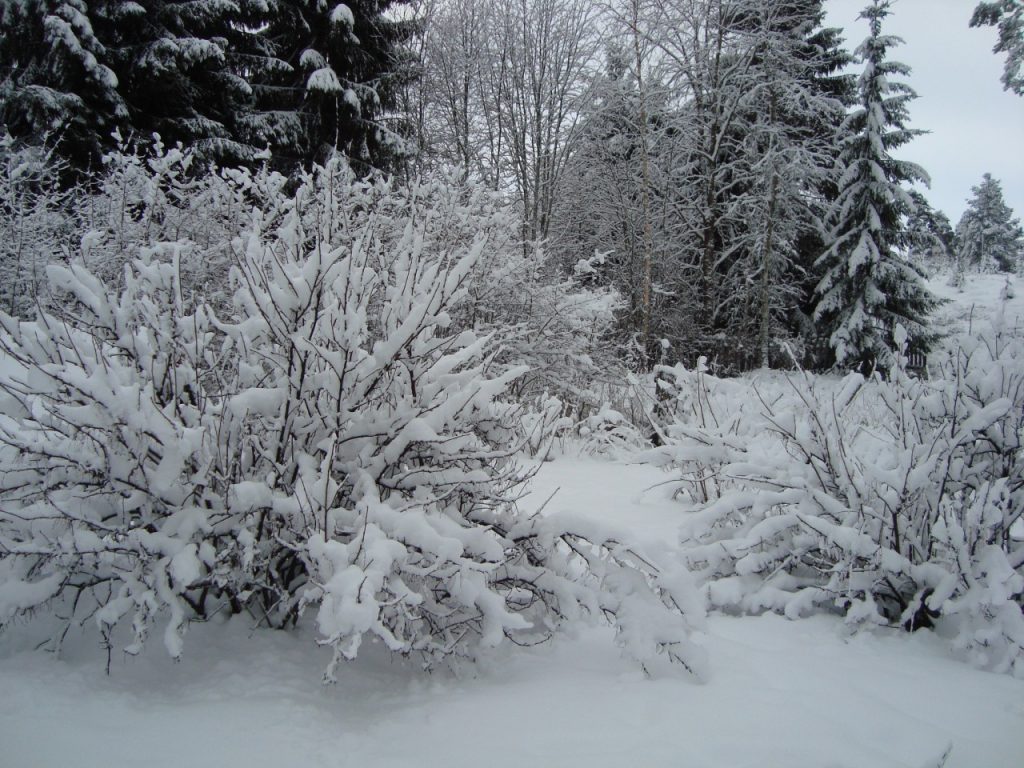 Winter… like in Moominvalley. 😉
Silent, magical…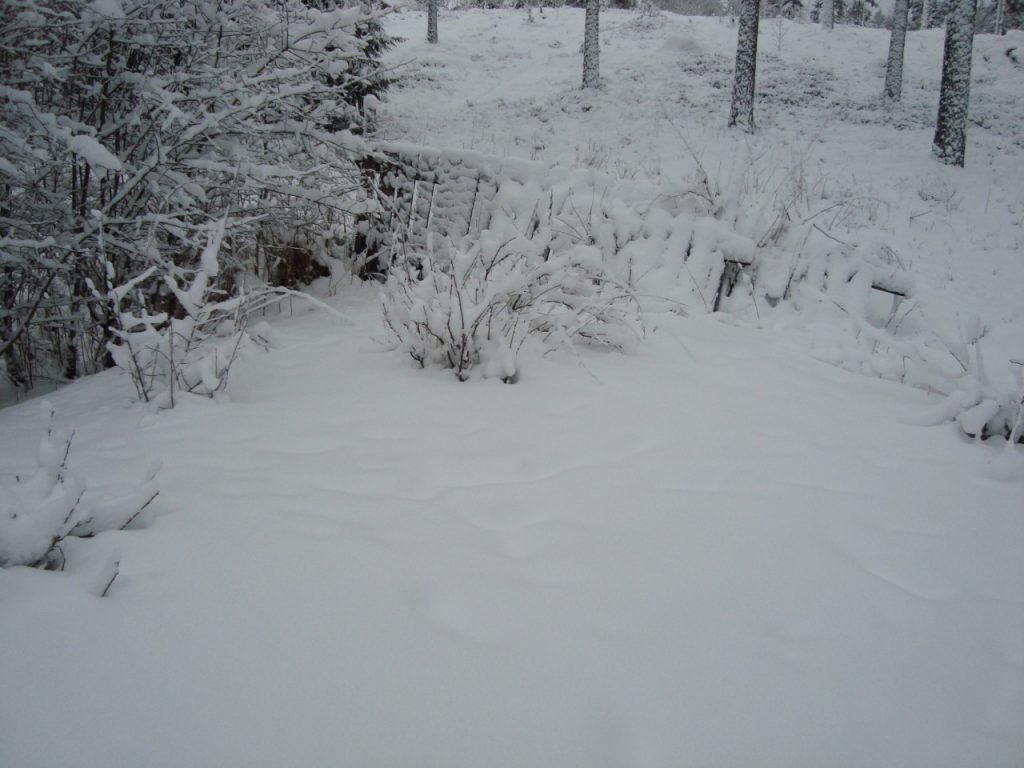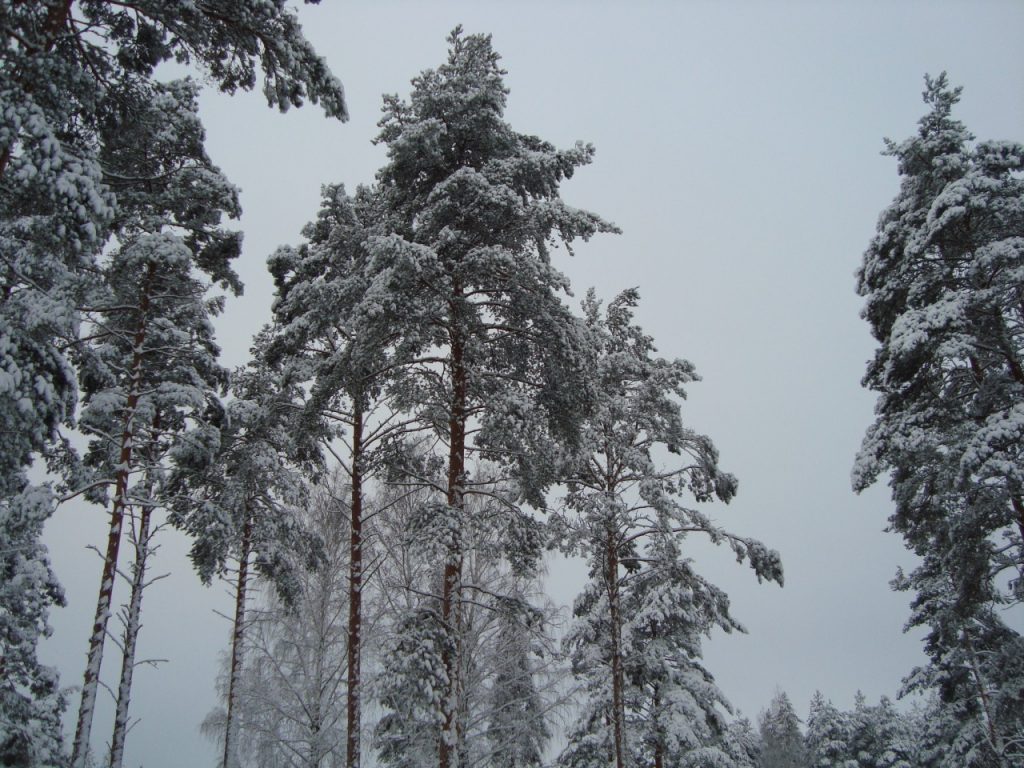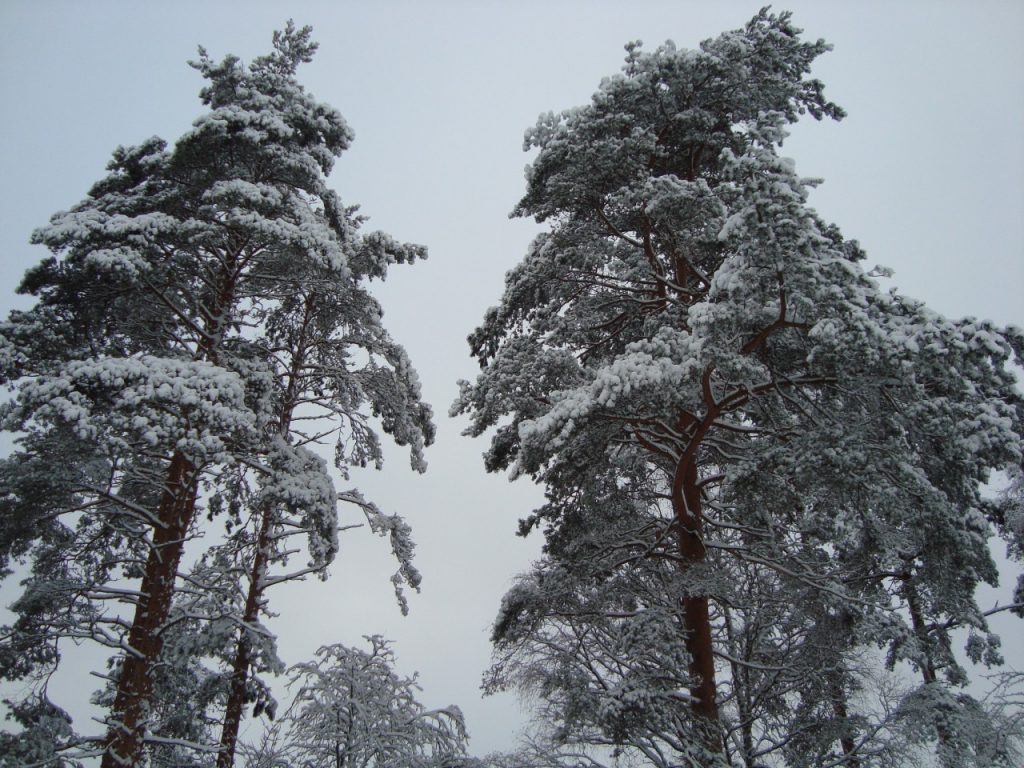 Backyard pine trees.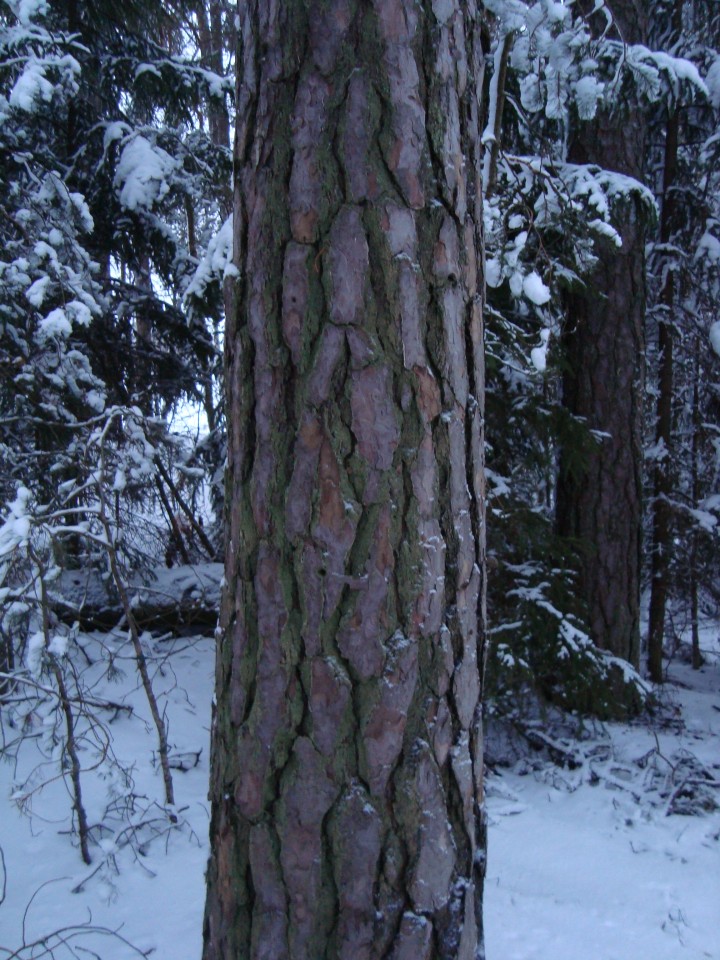 We took a walk by the lake Pyhäjärvi near our home yesterday, just before it was getting dark. – The pine tree trunks didn't have snow on them there in the woods, but they looked wintry, too – they were like light purple. That looked nice. 🙂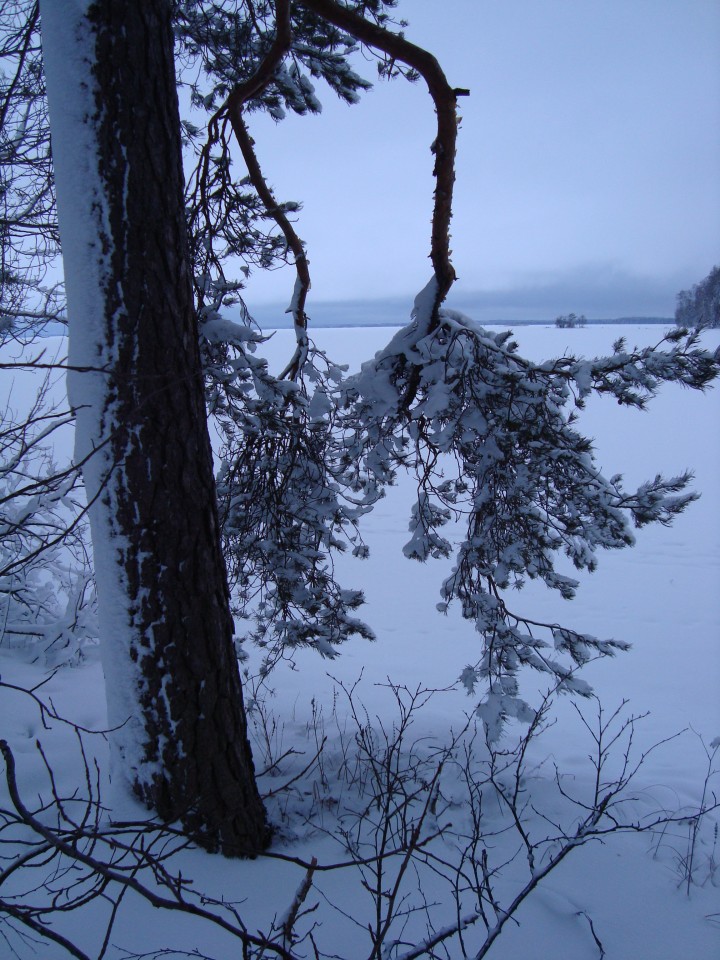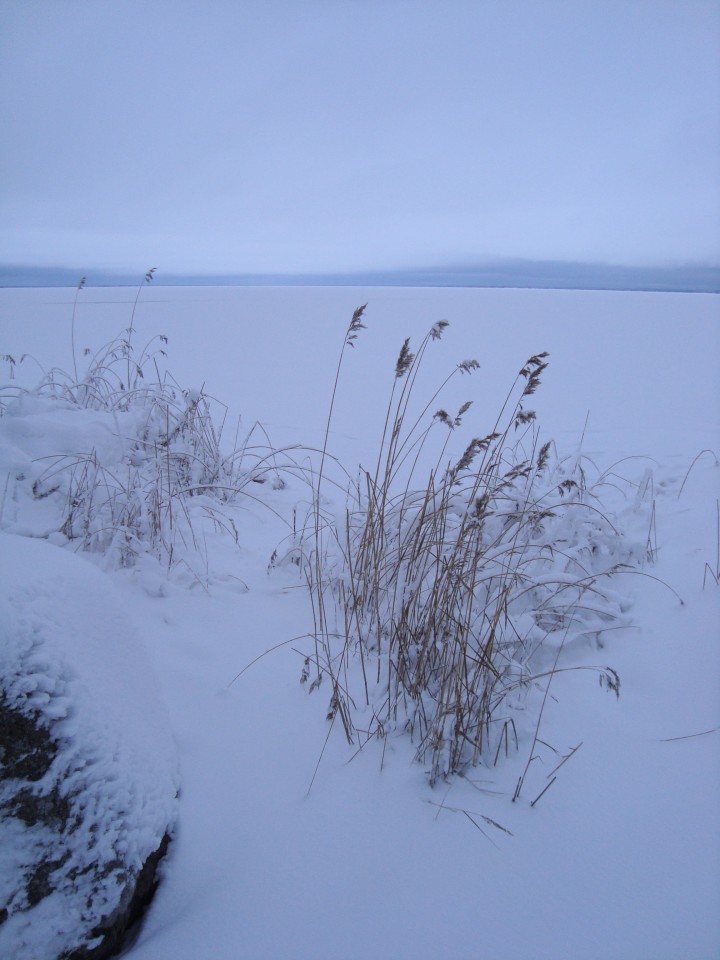 At the end of a cape, which is also a ridge, about half a mile long amidst the lake ( – oh dear, I don't know how to explain this any better than this in English… 🙂 )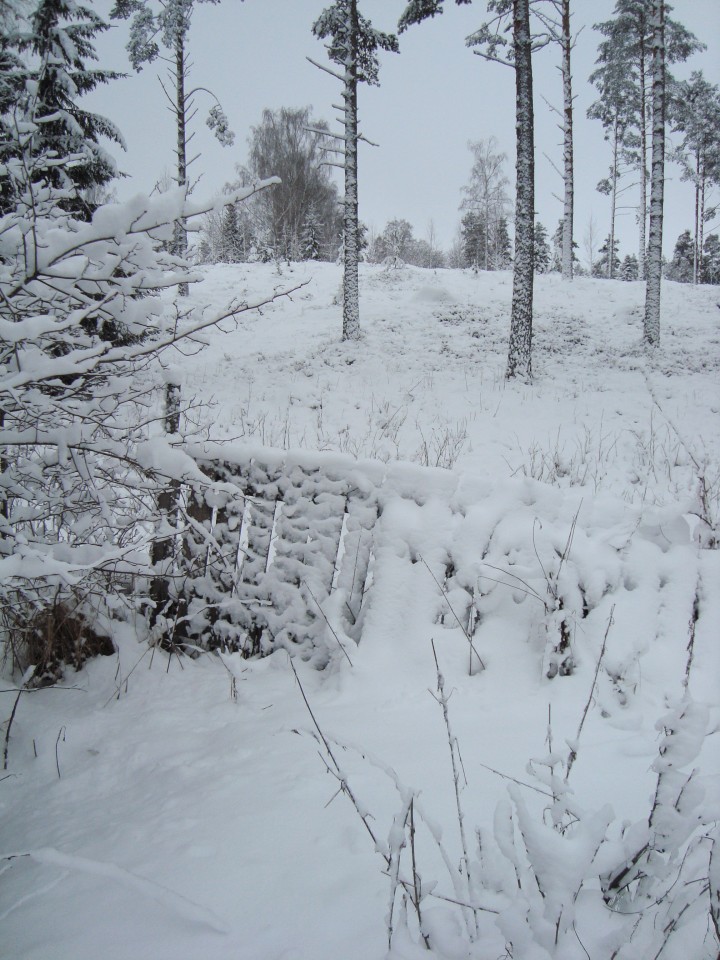 And today, in our garden again…