The first six pictures I took in our garden yesterday.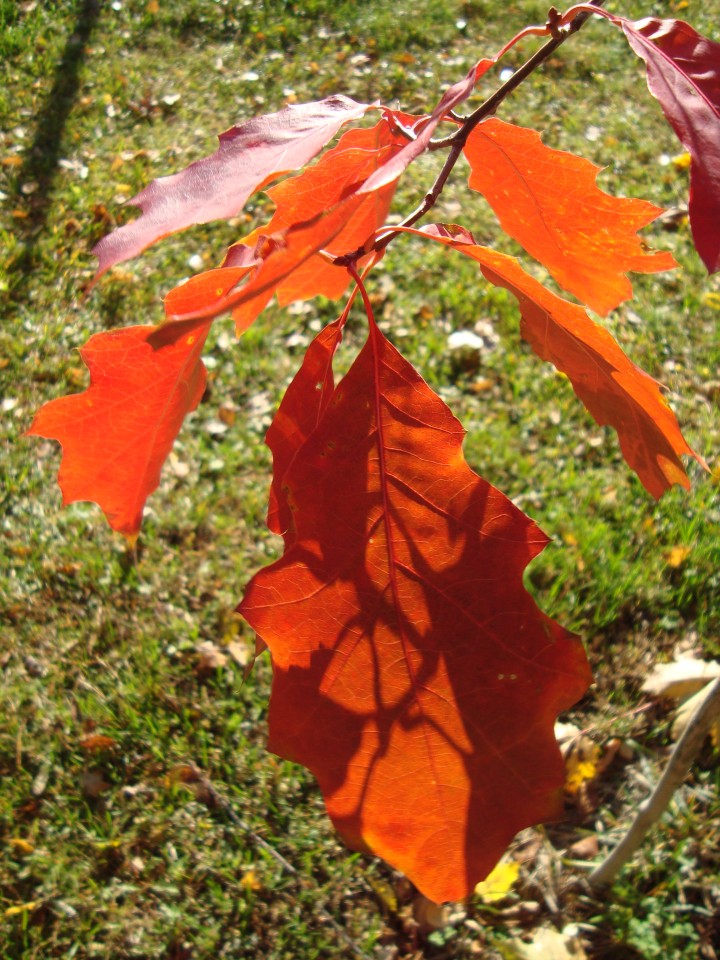 Our red oak is red, strikingly red, this autumn. 🙂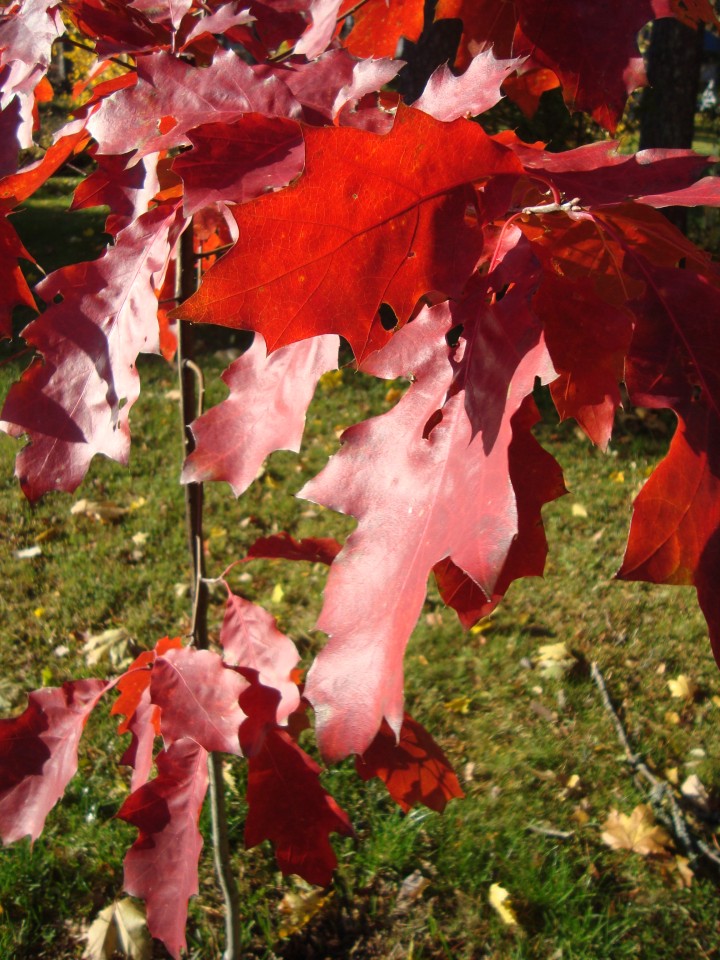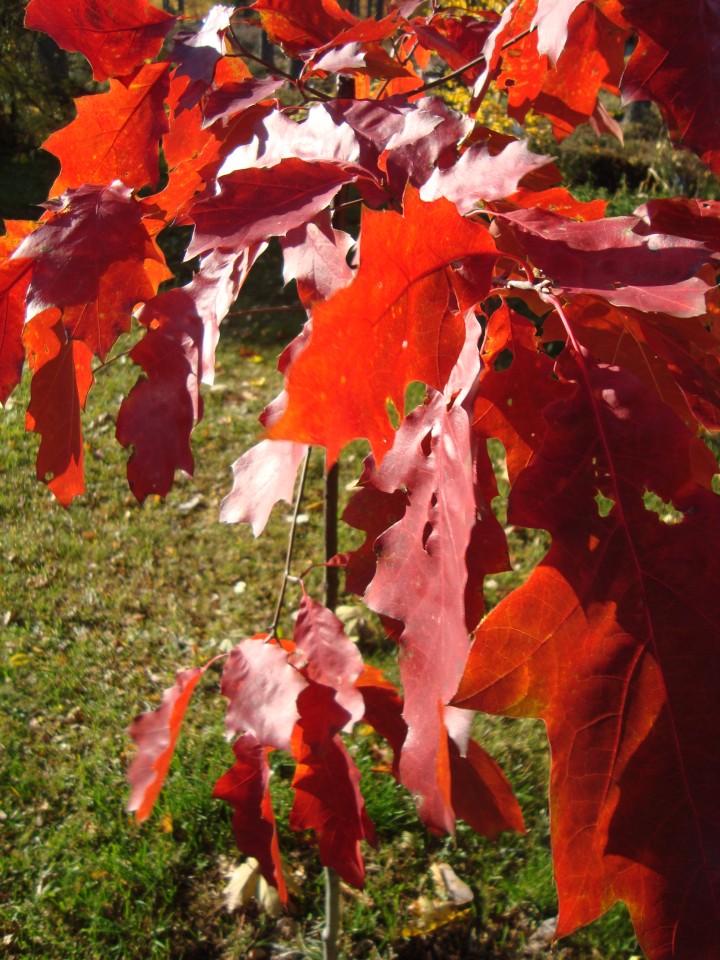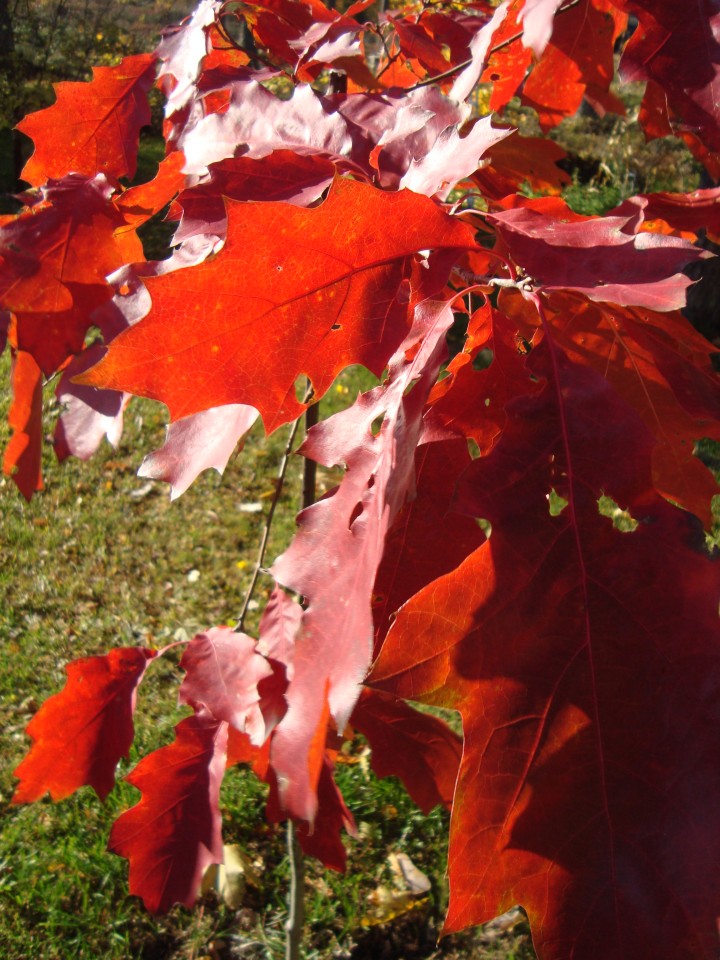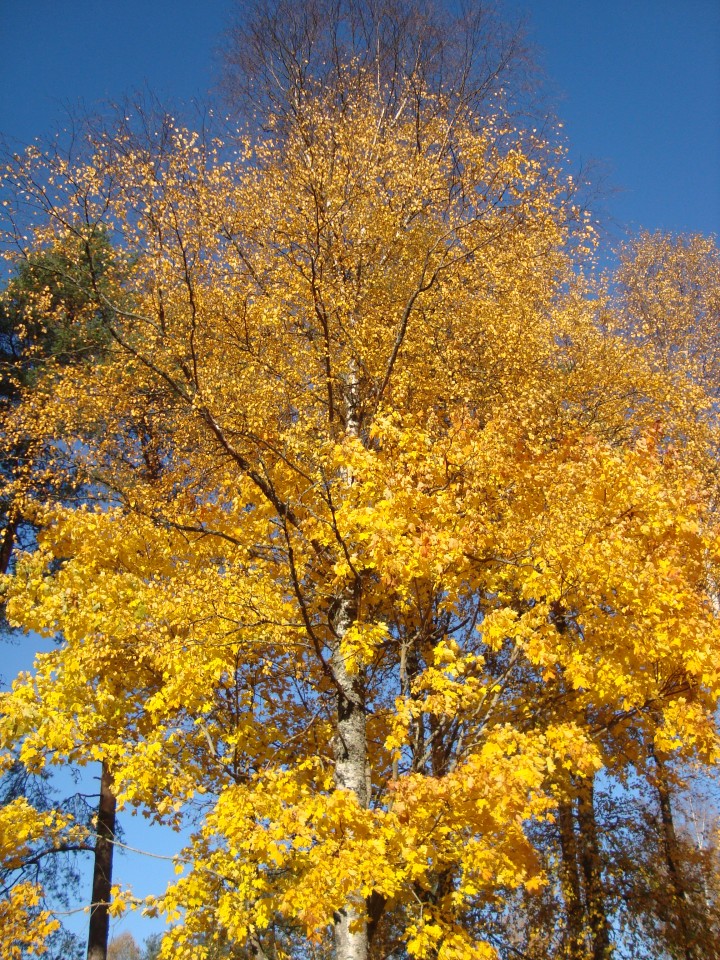 Birch tree & maple tree, again… I got a bit carried away with these two, they are both fabulously yellow, golden, this autumn.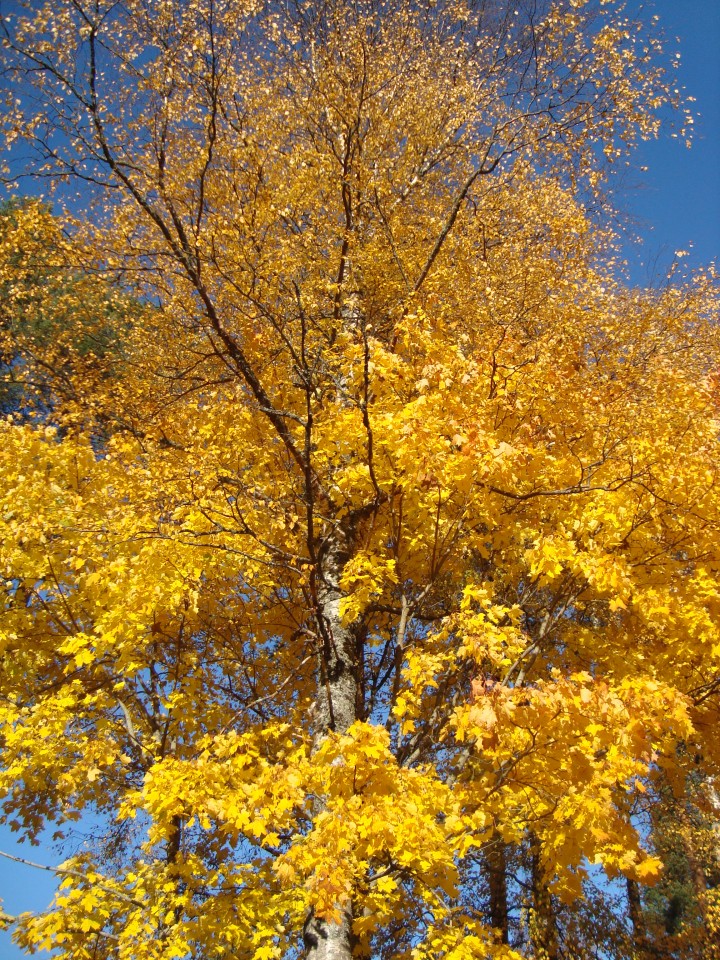 Two pictures that I took by the lake today: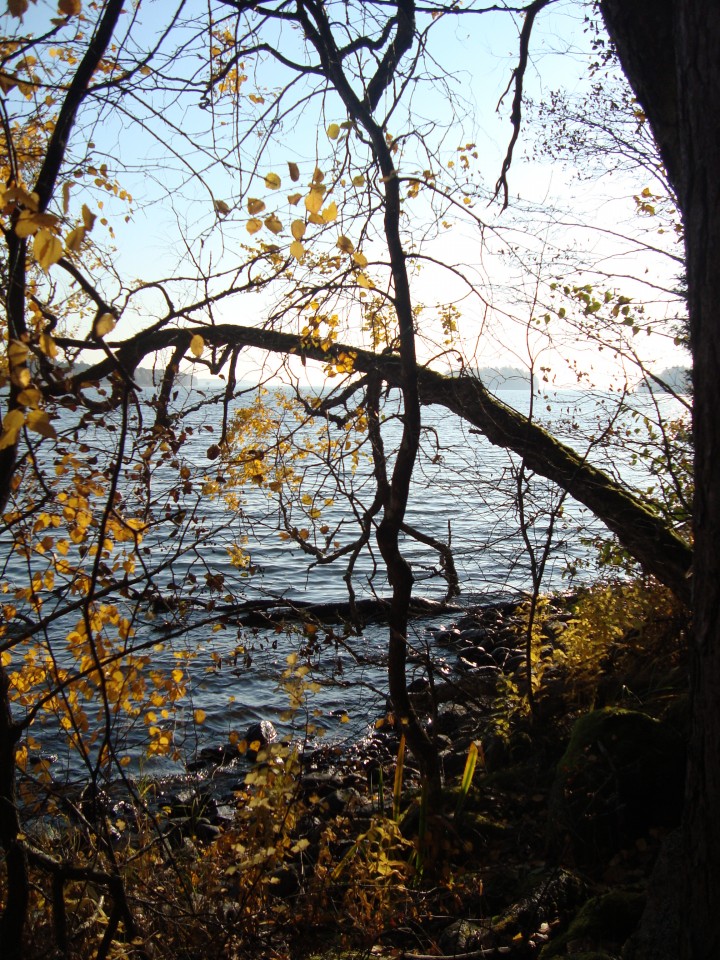 By the lake Pyhäjärvi here in our home village.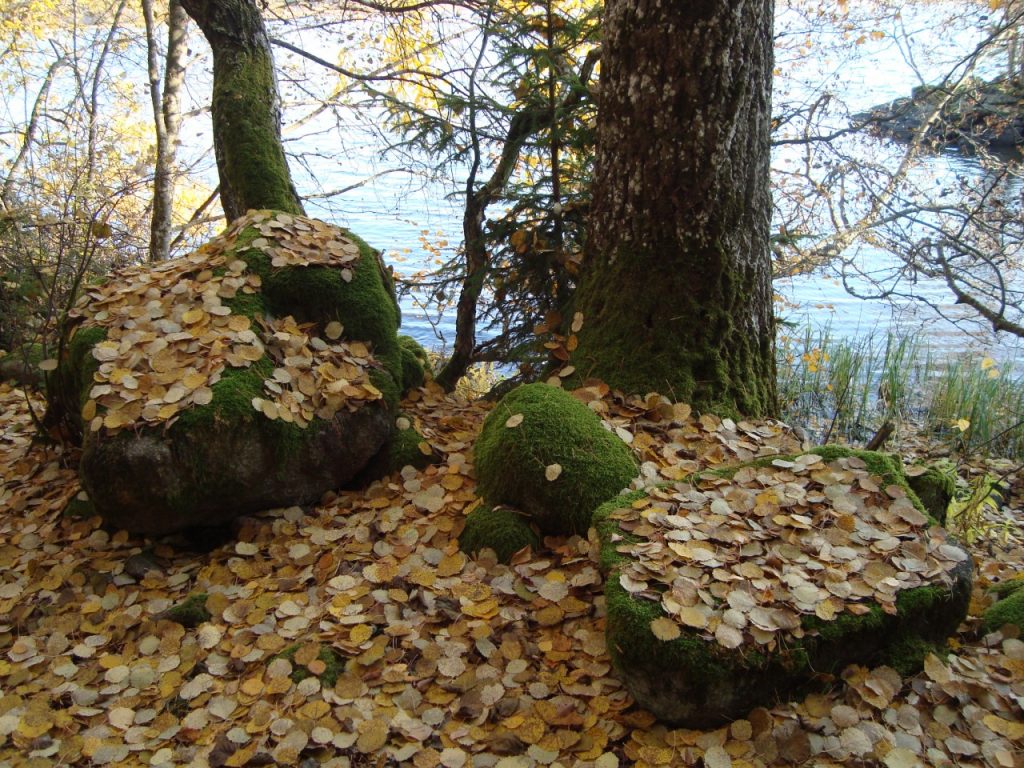 And I already wrote earlier that we are growing parsnips, too, for the first time ever, this year. I've made roasted parsnips twice, this was last night: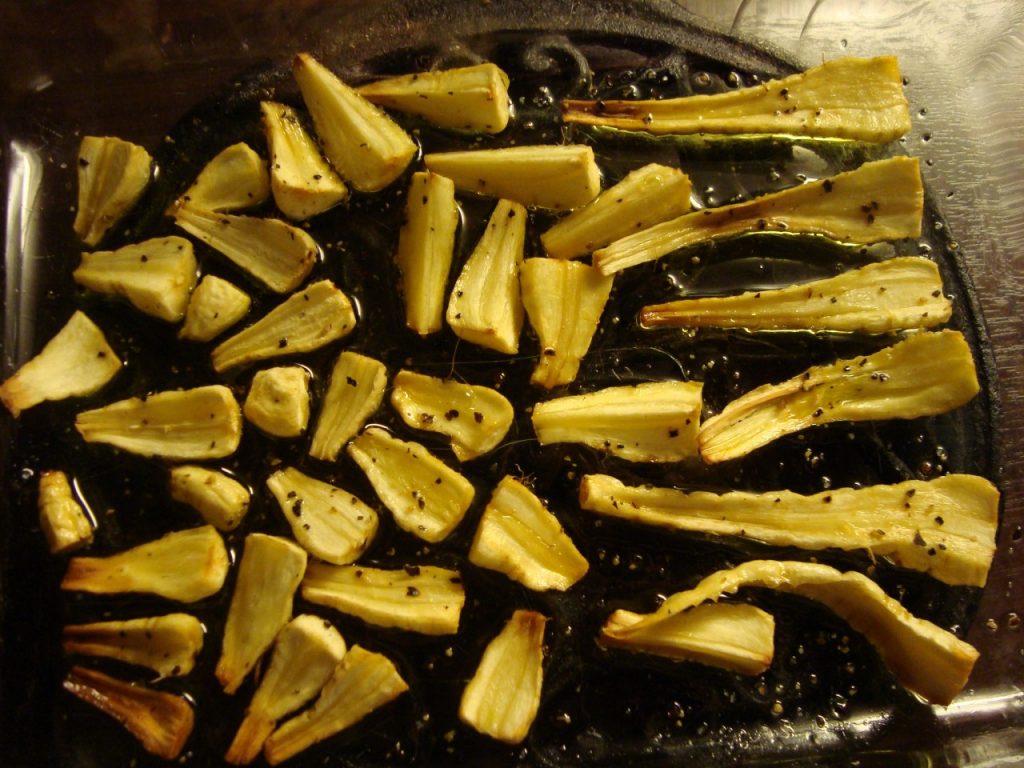 I used only salt and pepper and olive oil. And I don't peel the parsnips.
Parsnip has a lovely nutty and aromatic flavour, it's one of my favourite vegetables, best from the oven. 🙂
-Leena