Today, on 6th December, is the Independence Day in Finland. – Our Suomi is 101 years old! 🙂
By the lake Pyhäjärvi here in my home village today in the afternoon.
After the snowfall we already had… water, again, but after that it has been snowing again, just a little bit. – Business as usual.
Two pictures that I took in our garden today.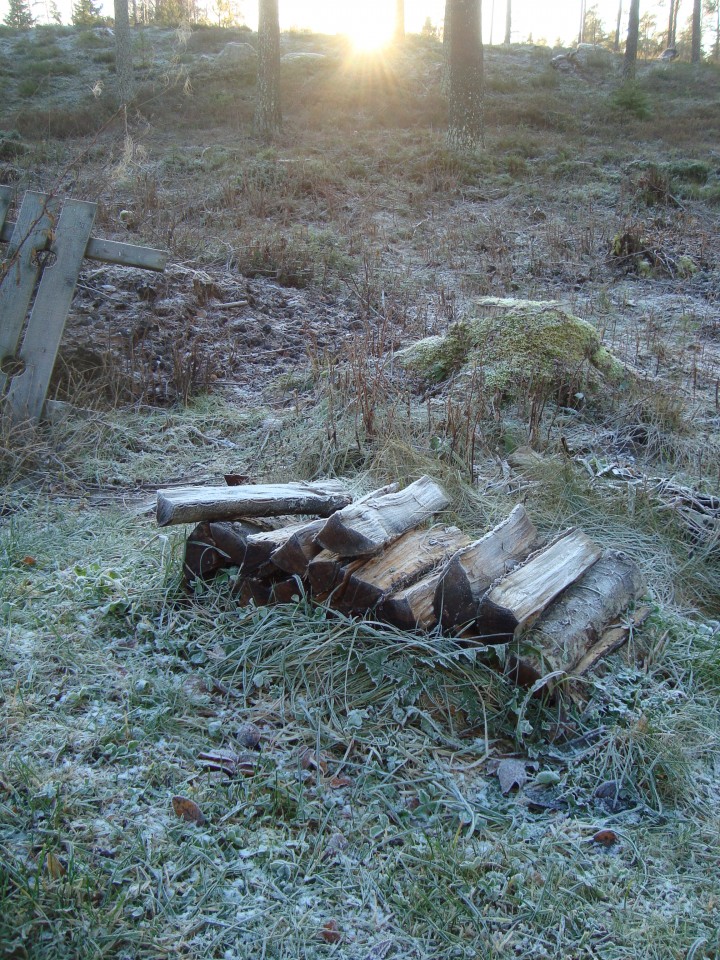 The next four pictures I took in my boyfriend's land in the region of Etelä-Pohjanmaa – South Ostrobothnia, about 180 kilometres north from our home, on Monday this week.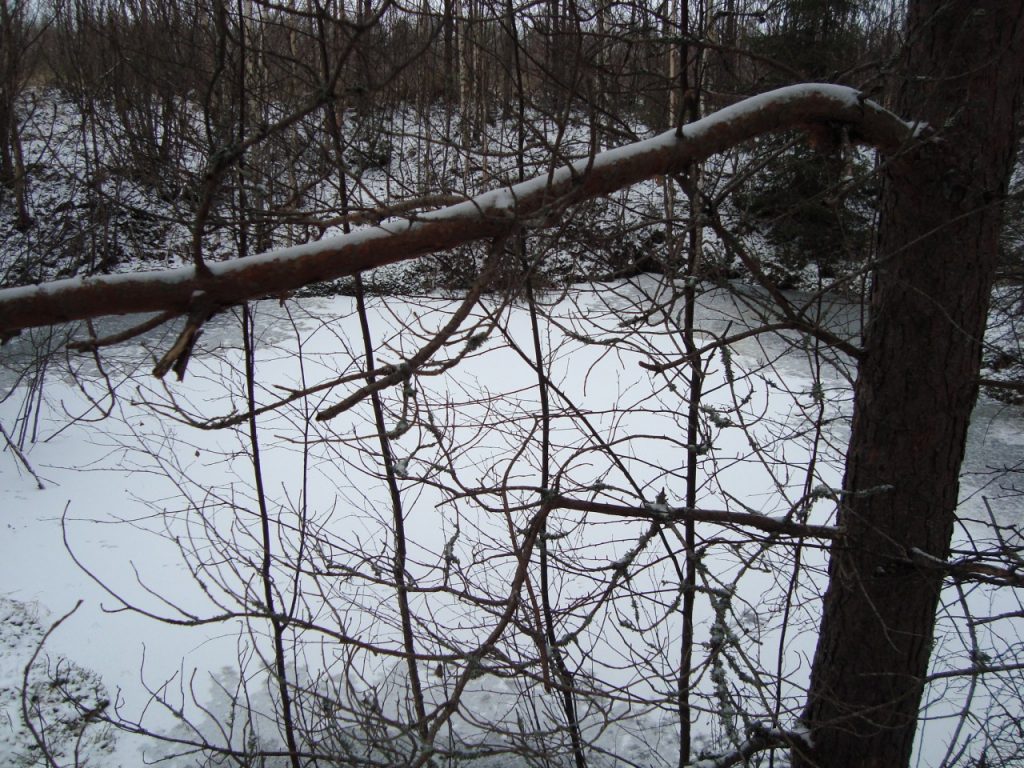 Ice on the pond in the forest.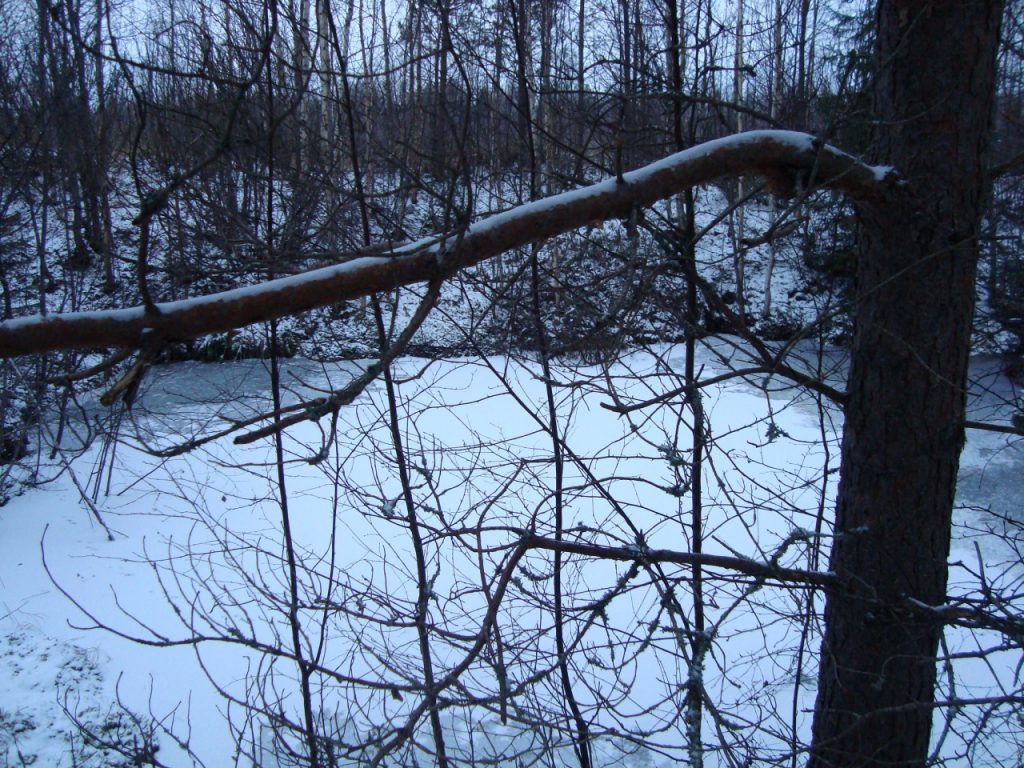 And a bit less than an hour later… Darkness falls early this time of year. But it's actually pretty nice. – It's beautiful. And nice for a bit adventurous soul. 😉
And it was me who drove all the way back home, it was dark and it was snowing. Well, it's me who needs the practice, and I love it.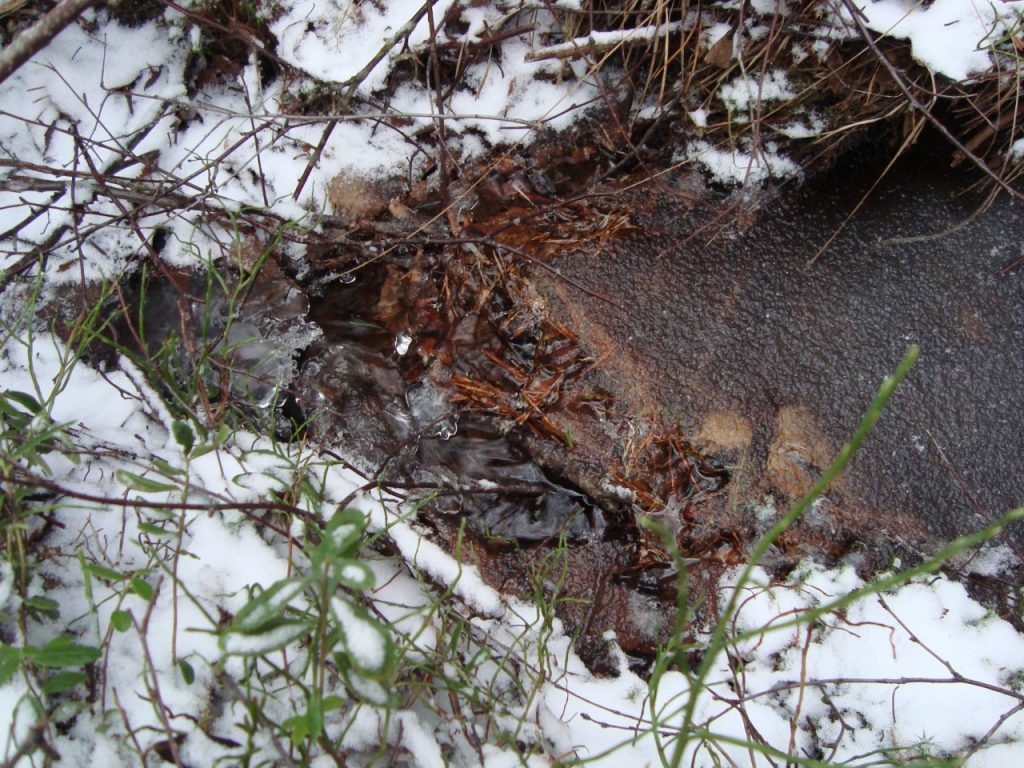 There's stream flowing, in a ditch, near the pond. The lovely sound in the forest!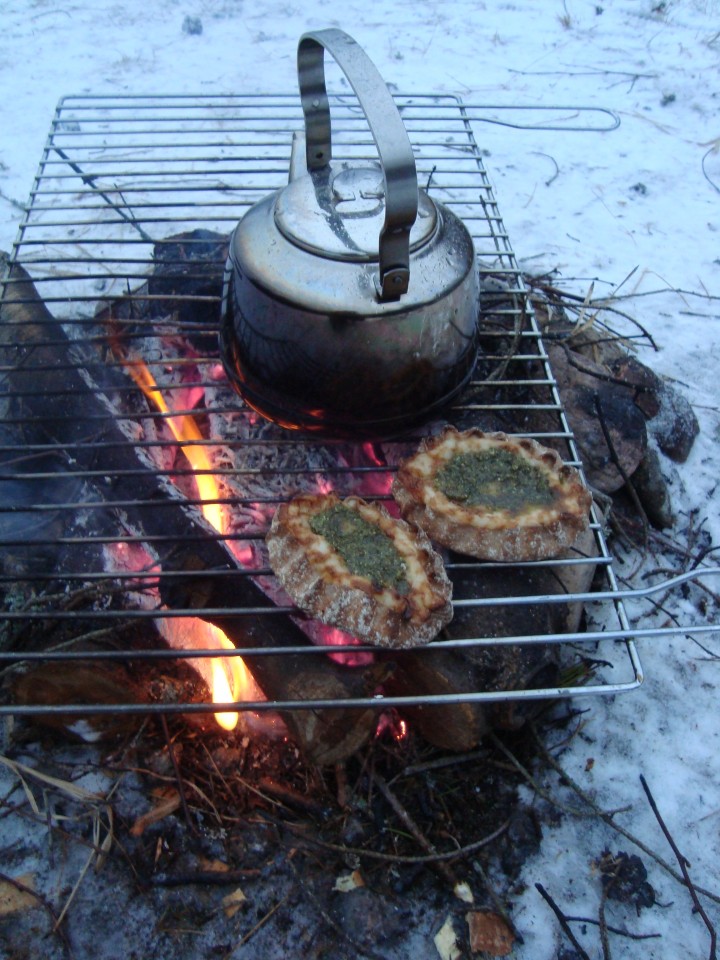 What to eat around the campfire? For example Karelian pies and pesto sauce. Karelian pasties or Karelian pies are traditional pasties in Finland – rye flour and rice porridge. The pesto sauce is Italian, with basil. A delicious combo… out there in the cold! And coffee…
-Leena