This year everything is a little late, so also the summer flowers are at their prime only now in August.
Peony poppy. There is no summer without peony poppy flowers…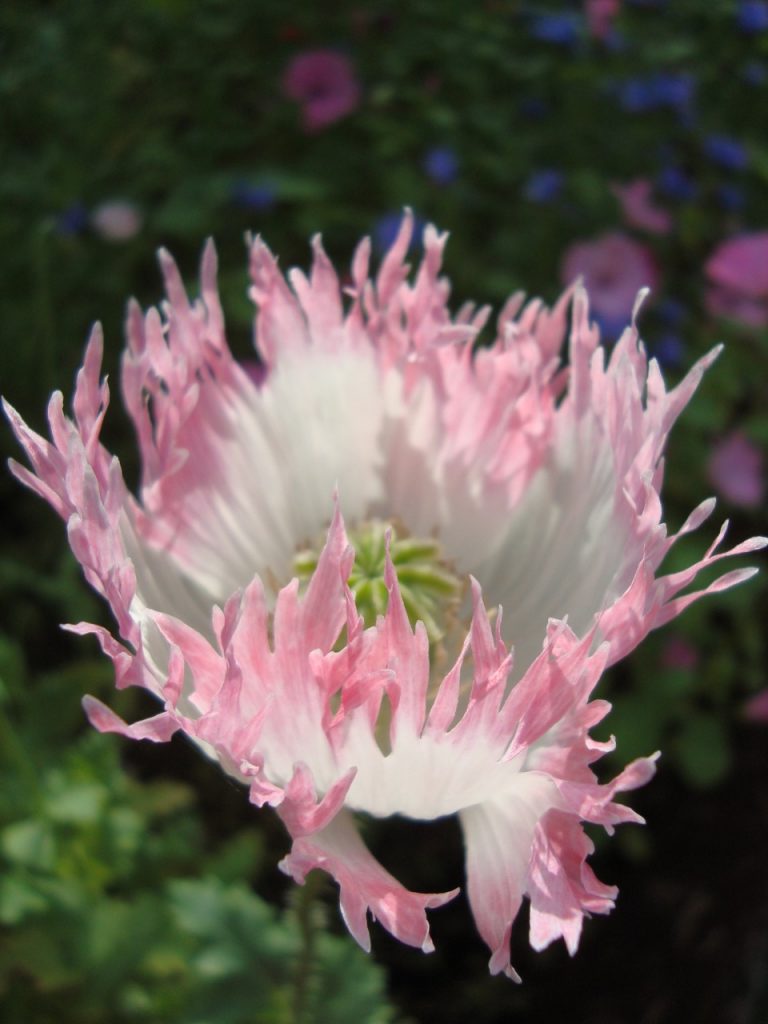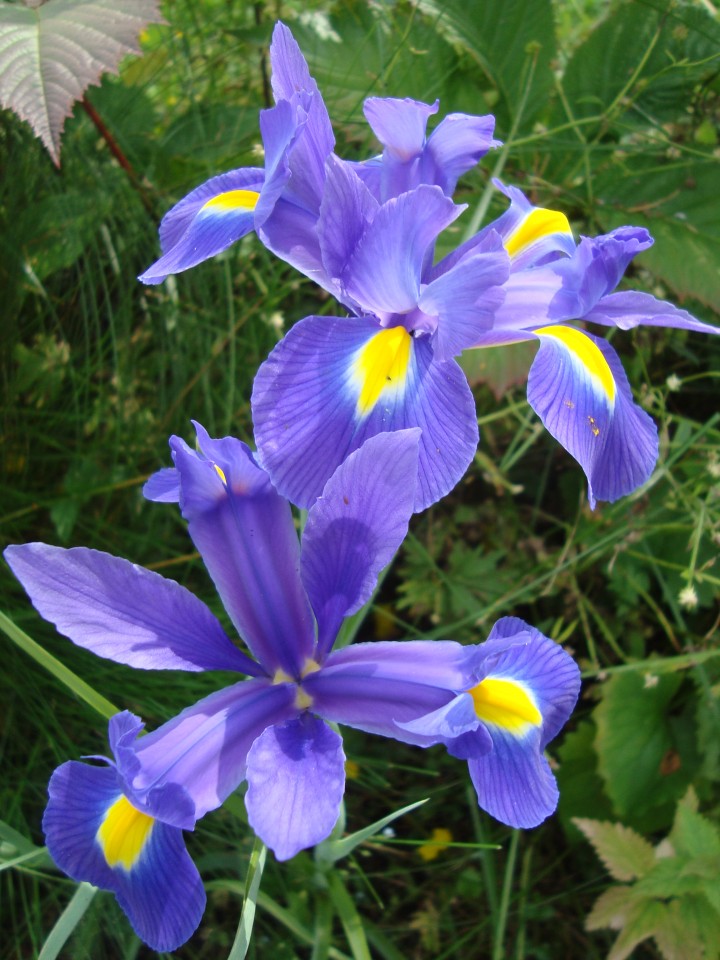 Iris hollandica or Dutch iris. Siberian iris and German iris flowers in July… and this year I have also Dutch iris flowers now in August! 🙂 They are grown from bulbs that I planted in spring this year. My first ones ever.
And there is no summer without annual mallow flowers…
Viper's bugloss, a bit wild now – I planted the seeds last summer.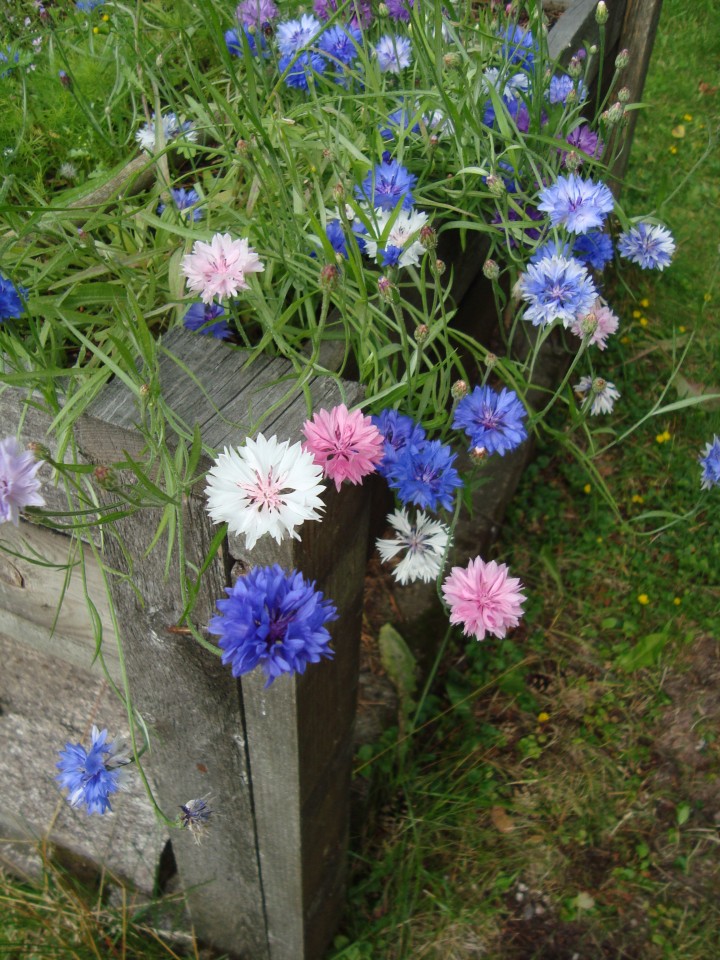 More cornflower flowers…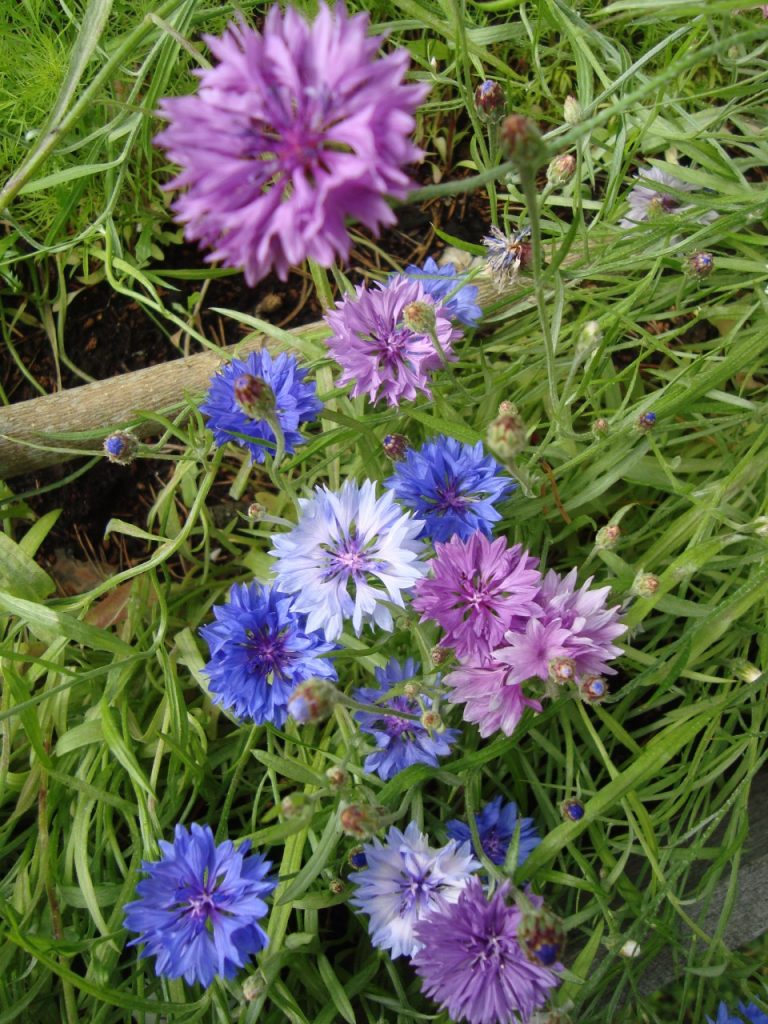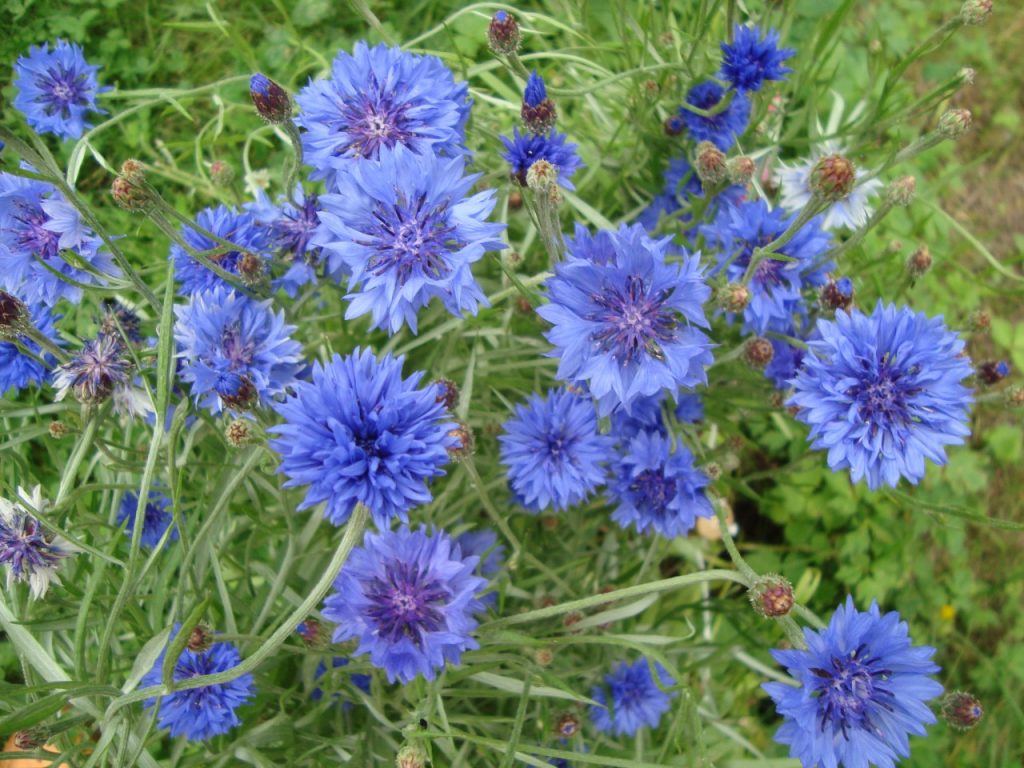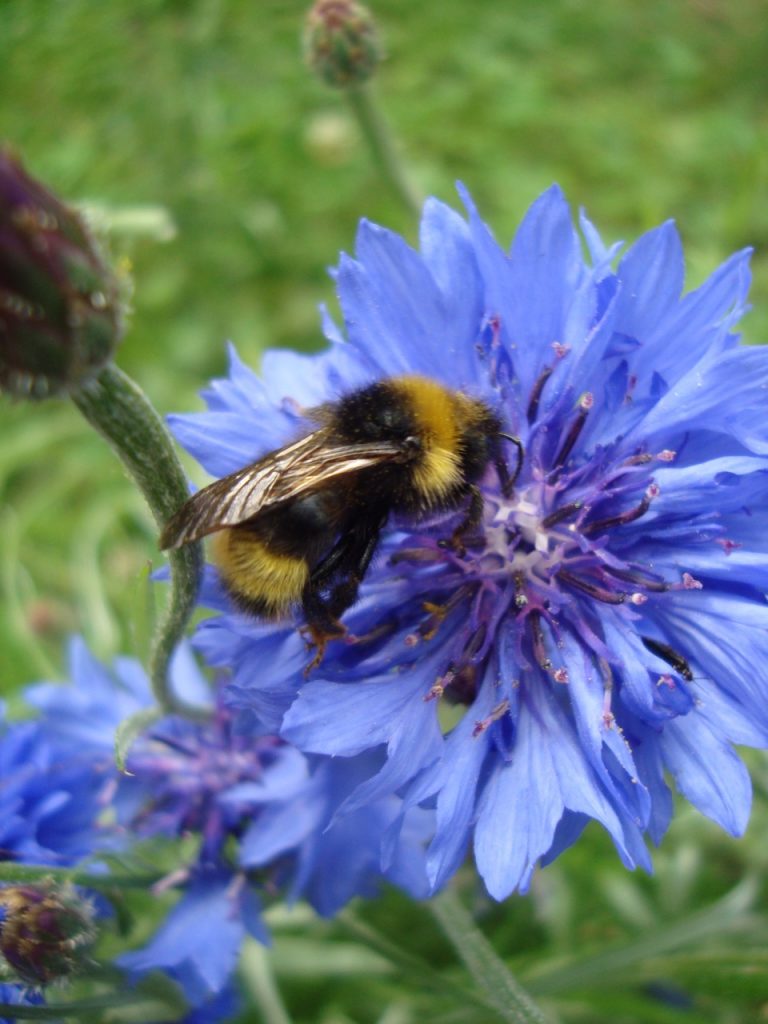 A busy friend.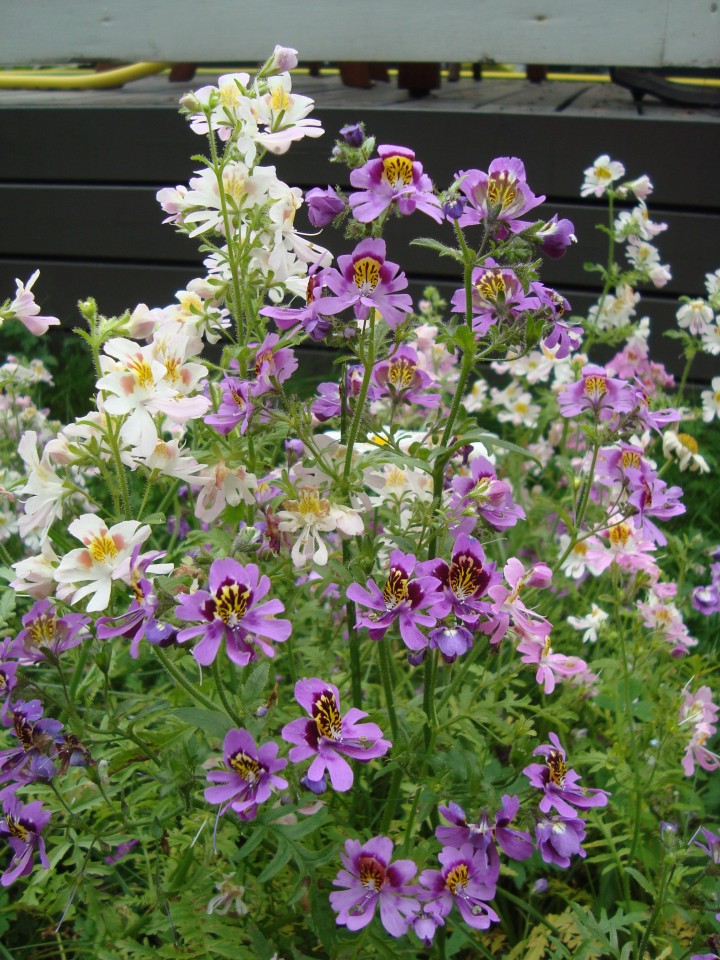 And more schizanthus or butterfly flower or poor man's orchid flowers…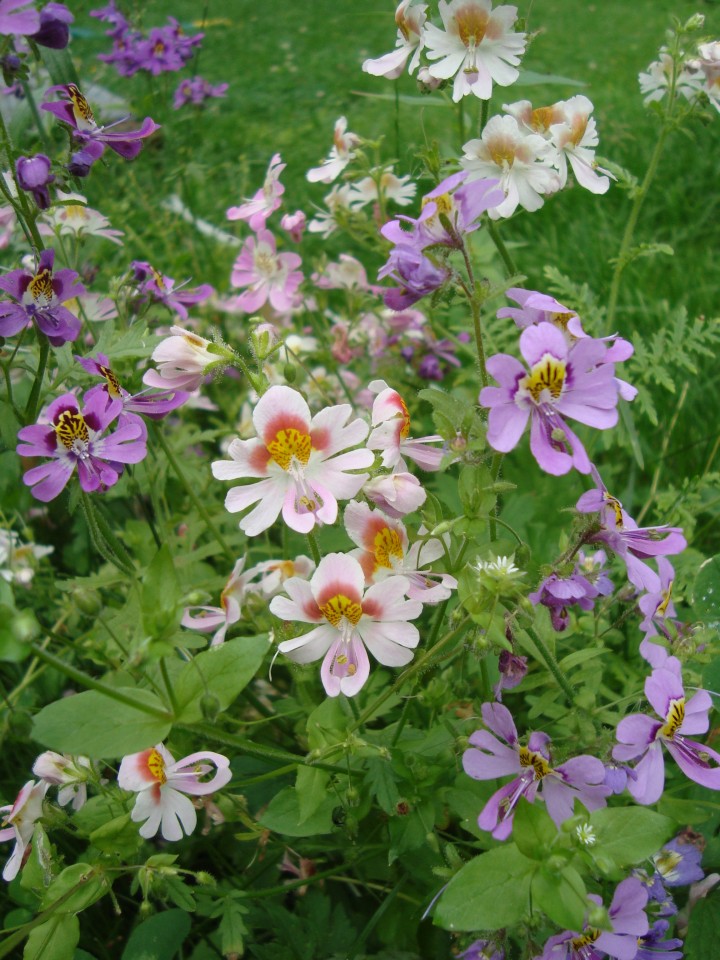 Maltese cross or burning love, a perennial, flowering this year as well.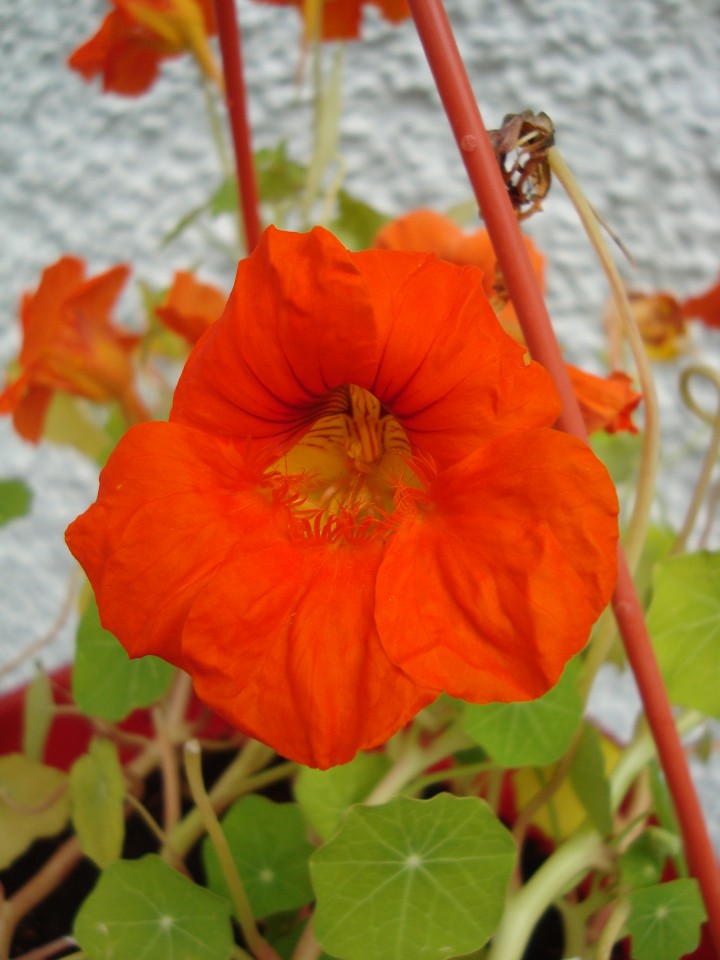 Tropaeolum majus or garden nasturtium or Indian cress flowering. The taste is good as well – a bit peppery. 🙂
And my first ever tropaeolum minus or dwarf nasturtium flowering.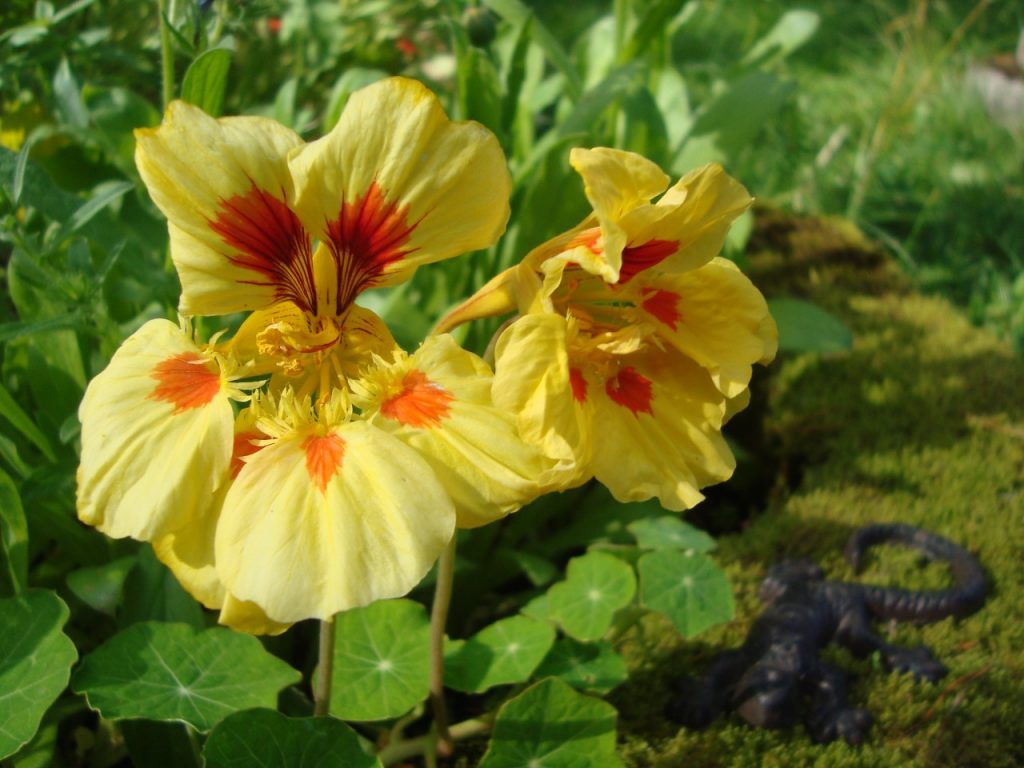 And the Ibiza lizard lurking… 🙂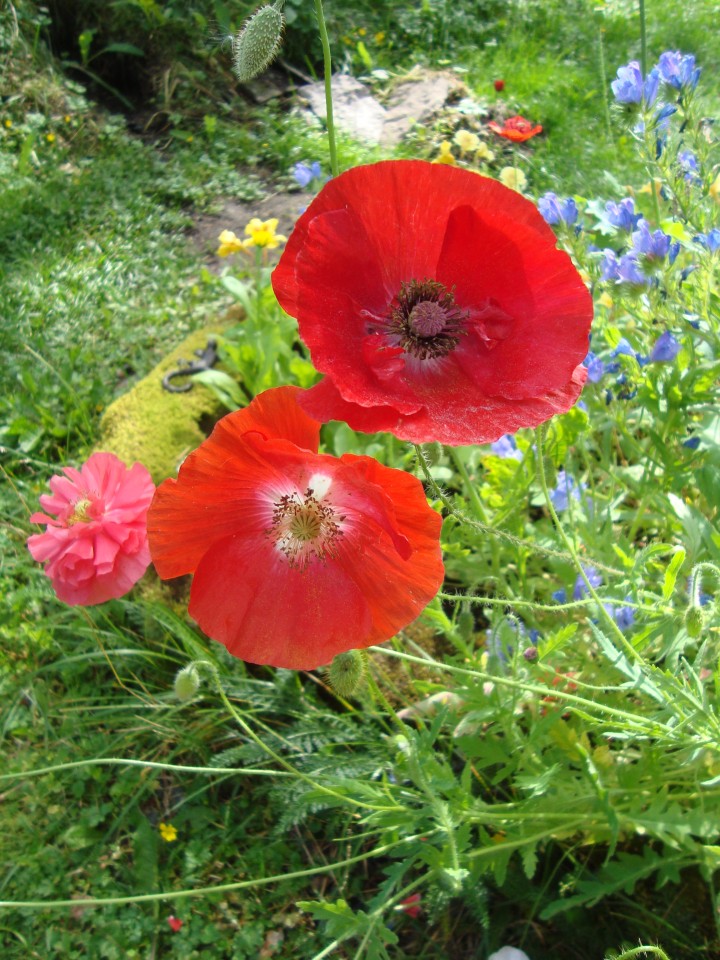 This summer I have common poppy flowers, too! My first ones ever.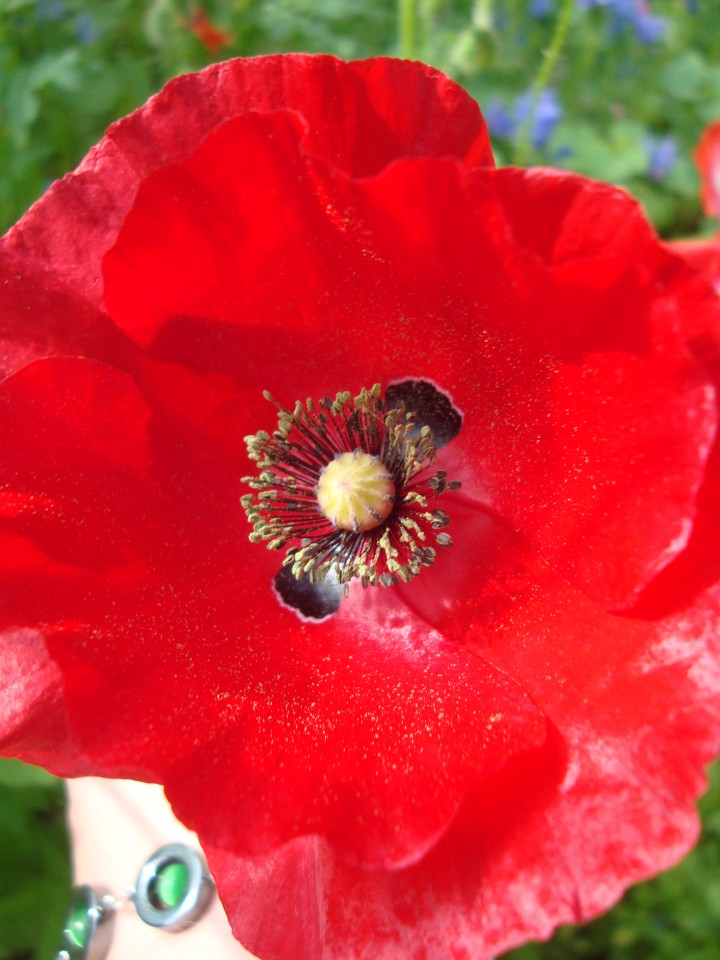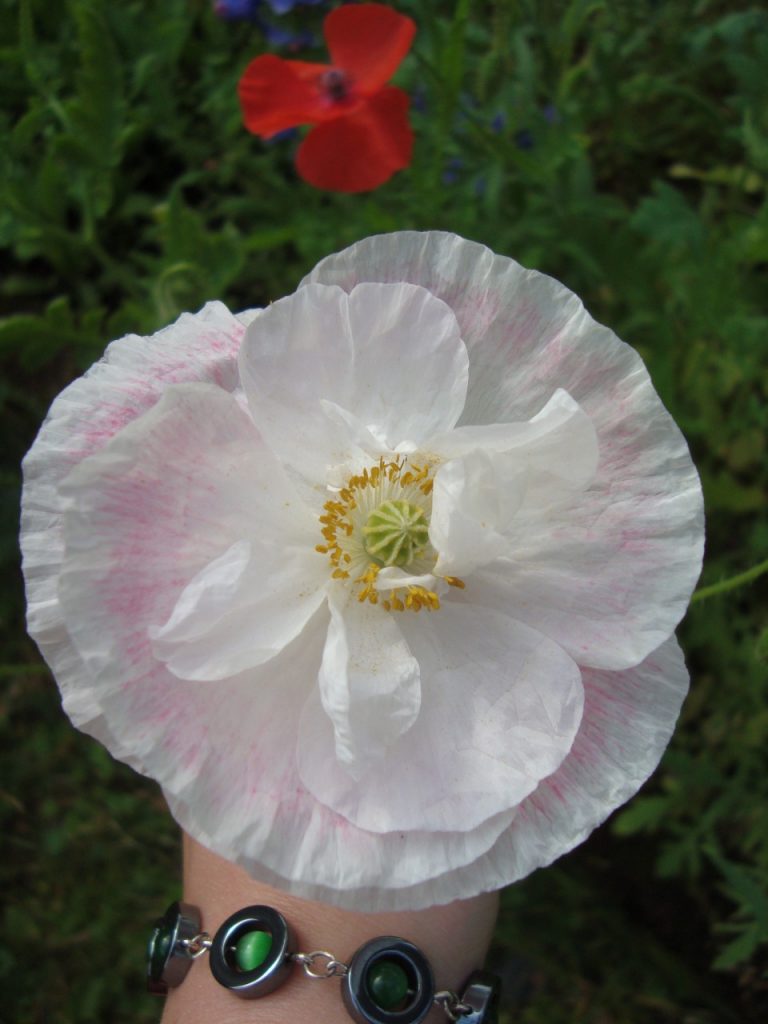 I love all the colours… Another new favourite…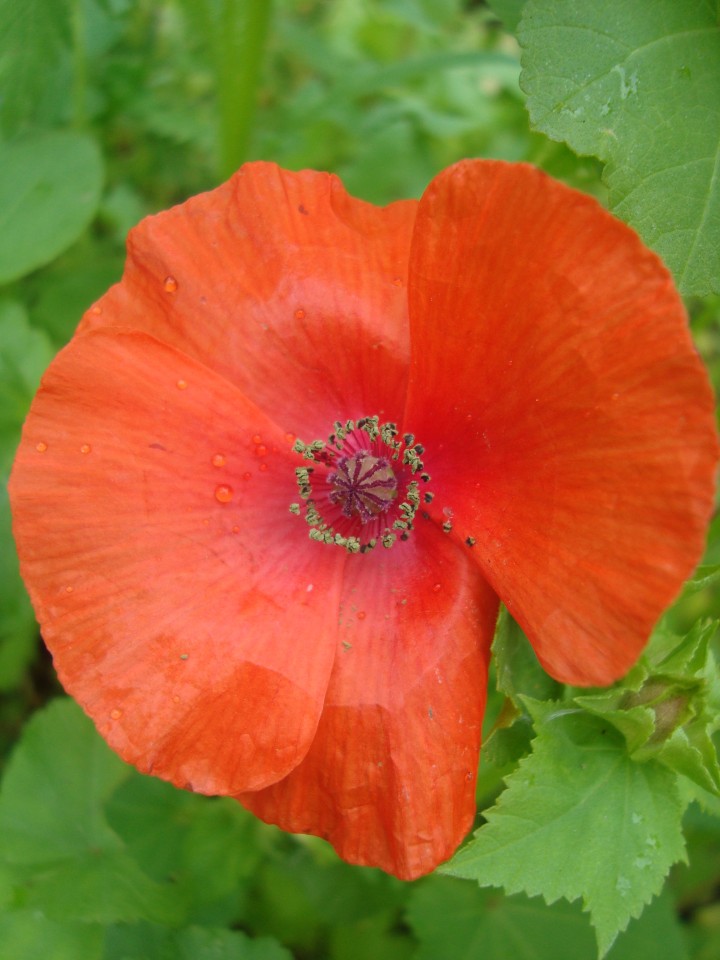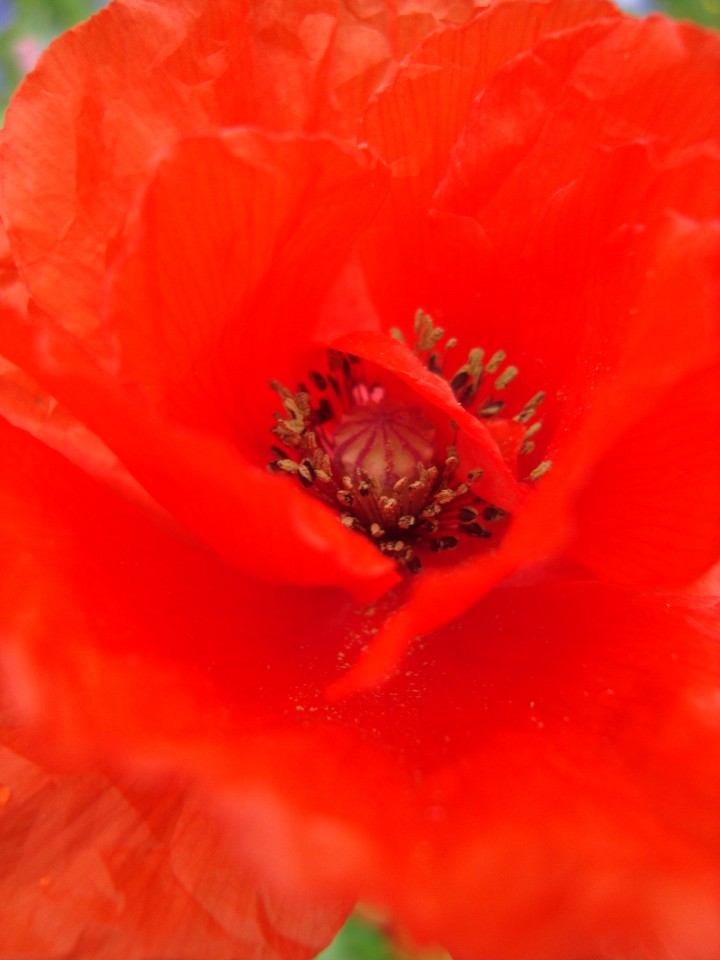 You tell me yours and I'll tell you mine…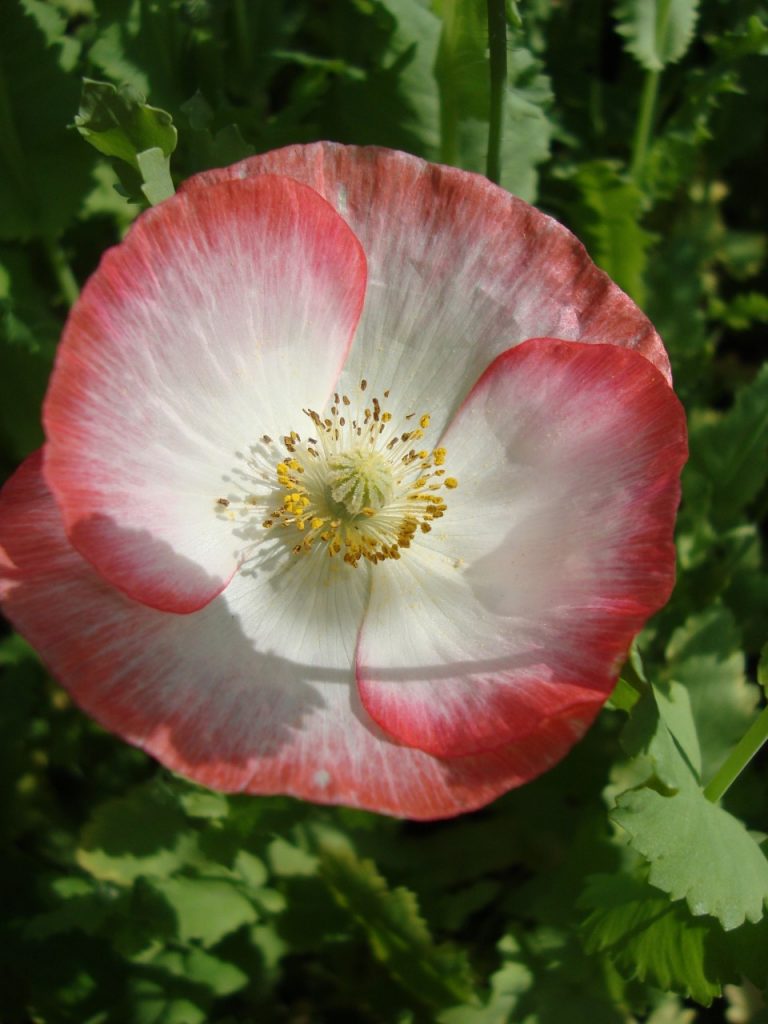 With the shadow of a peony poppy…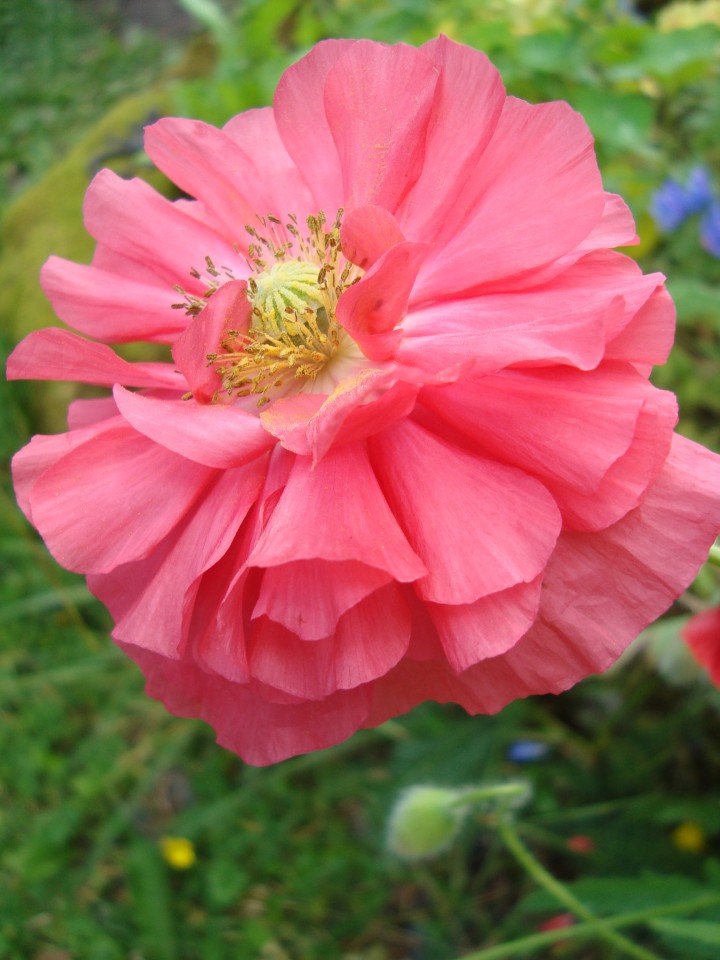 A nice skirt…? 🙂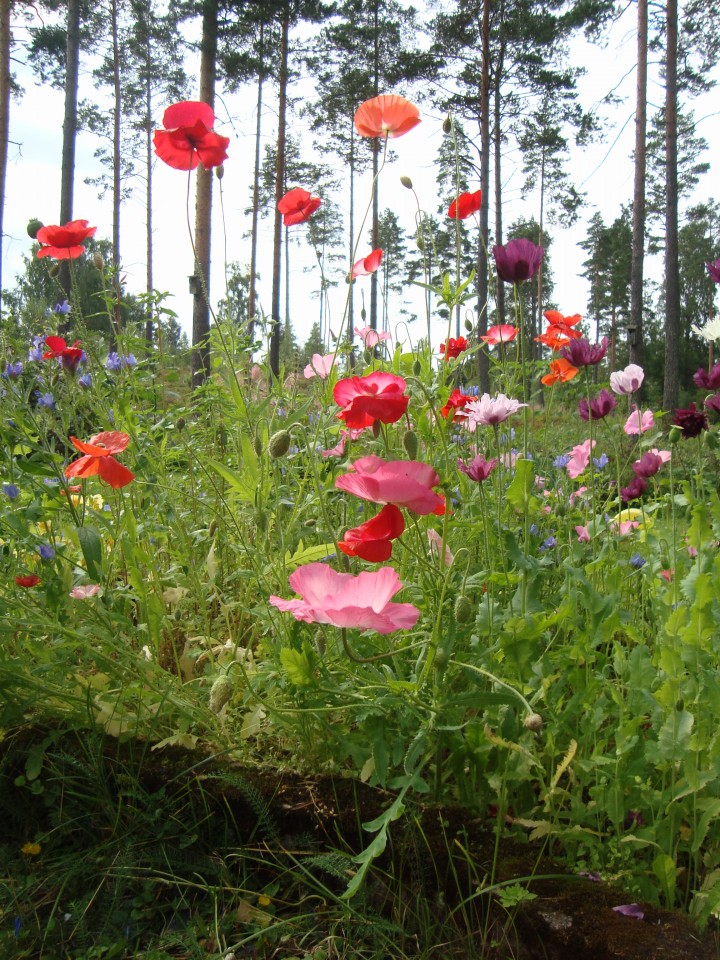 -Leena