It started to snow on Tuesday, rather late in the evening. We went for a drive – that's what we often do when it really starts to snow. 🙂 And we've noticed many times that some wild animals become very active when it's snowing. – We usually see at least hares and deers – yeah, one has to be careful driving out there! On Tuesday evening we saw a hare and a fox.
These pics I took yesterday and today.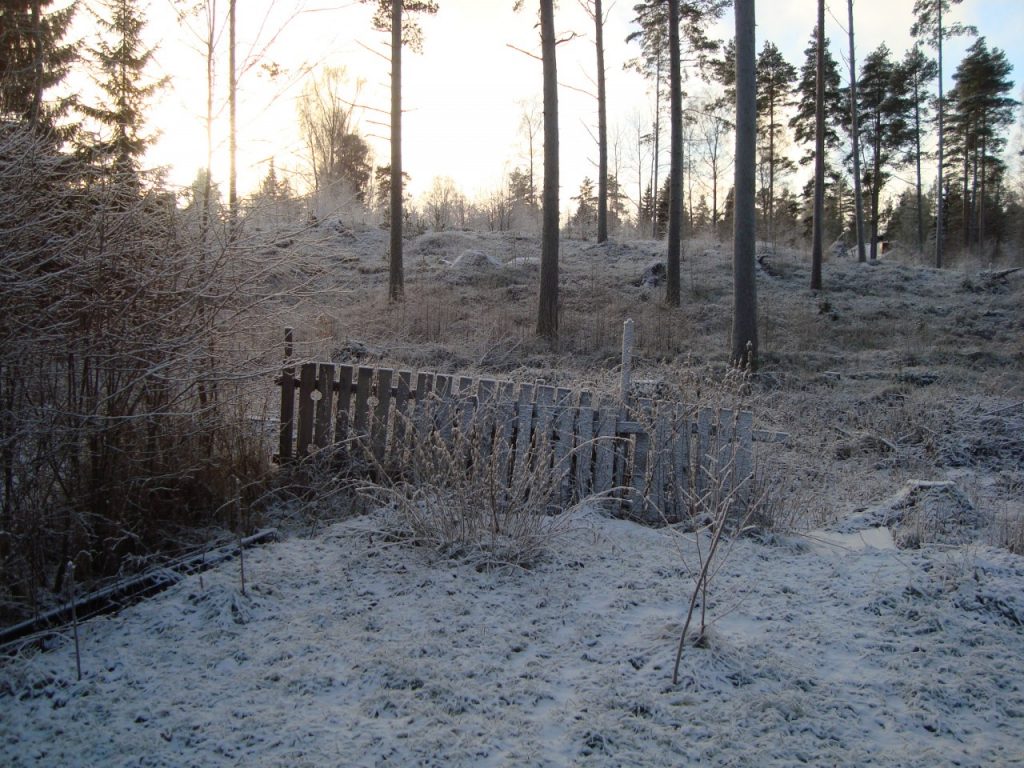 Yesterday's light…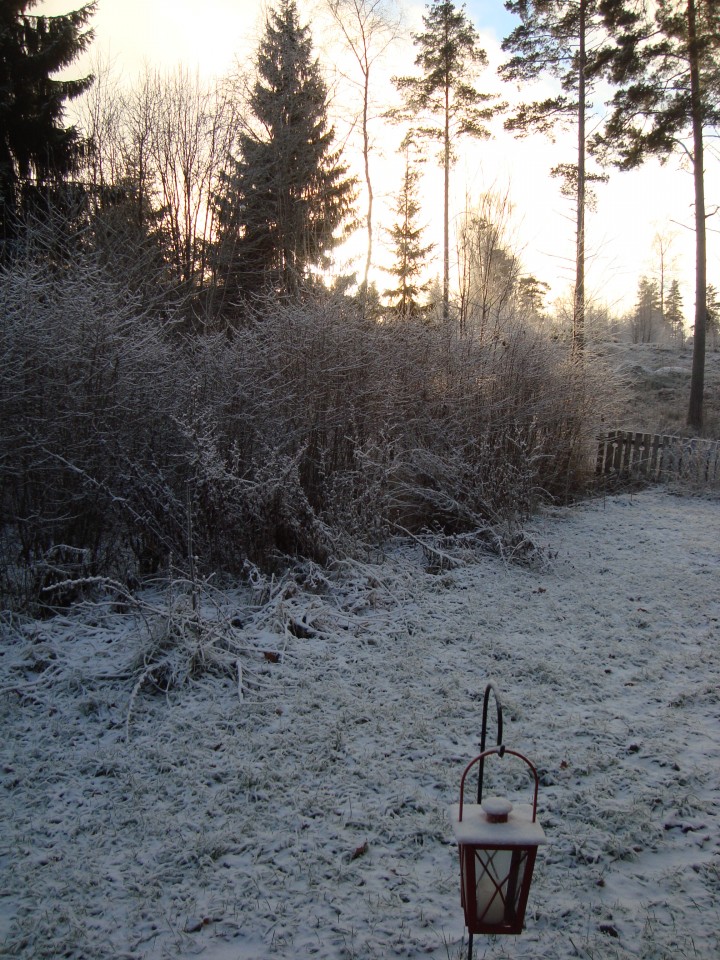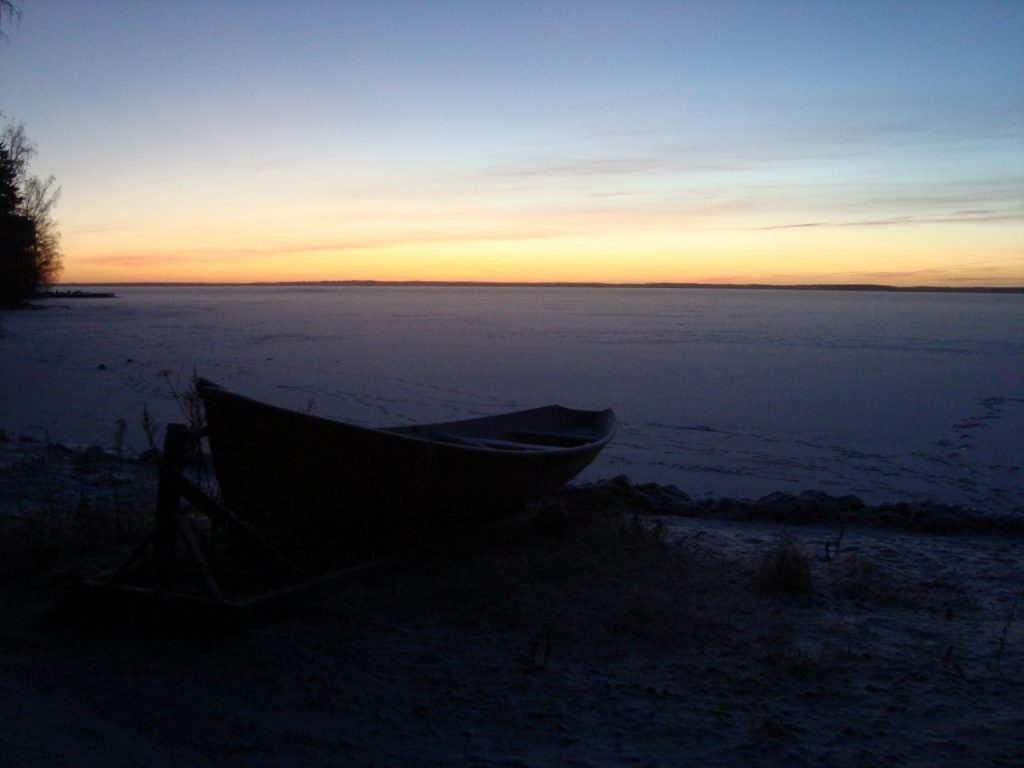 By the frozen lake Pyhäjärvi yesterday, the sun was already almost gone for the day. The days are at their shortest now. Here where I'm living, the sun rose today at 9:41 AM and it sets at 15:12 PM – the length of the day is 5 hours 31 minutes.
The rest of the pics I took today.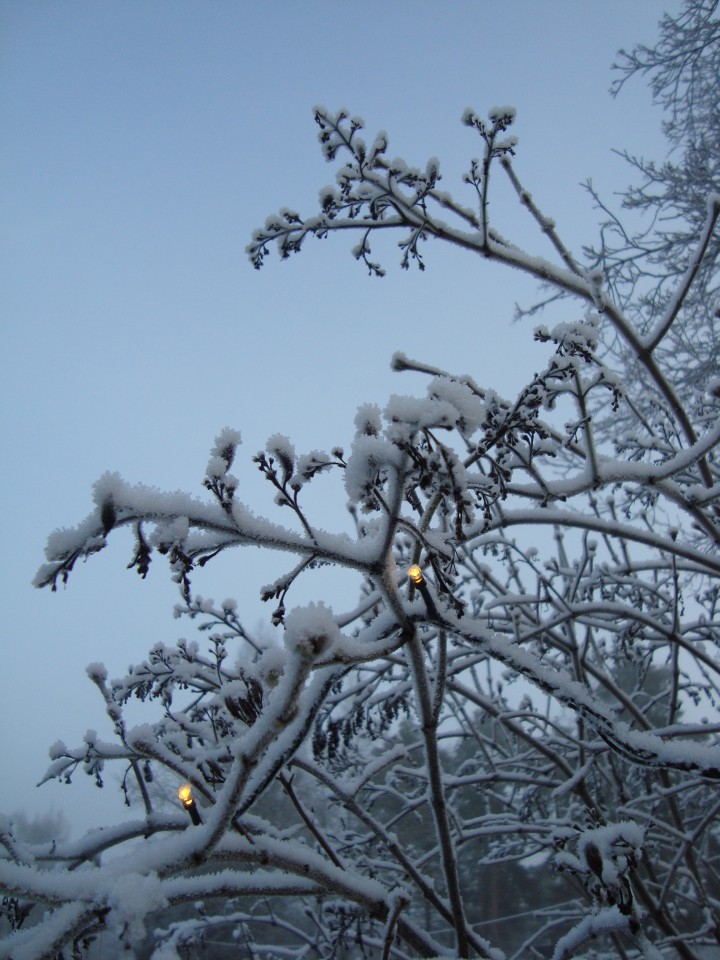 Lilac bush in December, on our front yard, Christmas or winter lights around her.
They say that this snow might still be on the ground on Christmas – I surely hope so, but let's see what happens… Not heaps of snow, but enough for the spirit. 🙂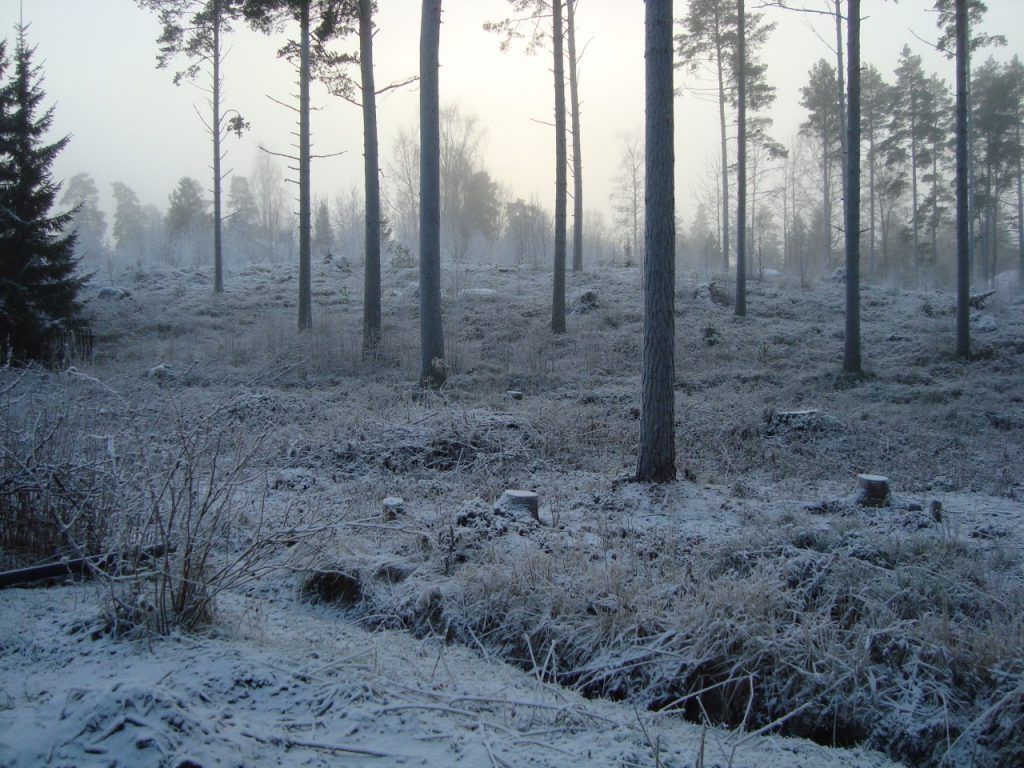 Our backyard peony in December. 🙂
-Leena