I'm still on the second floor in Turku. 🙂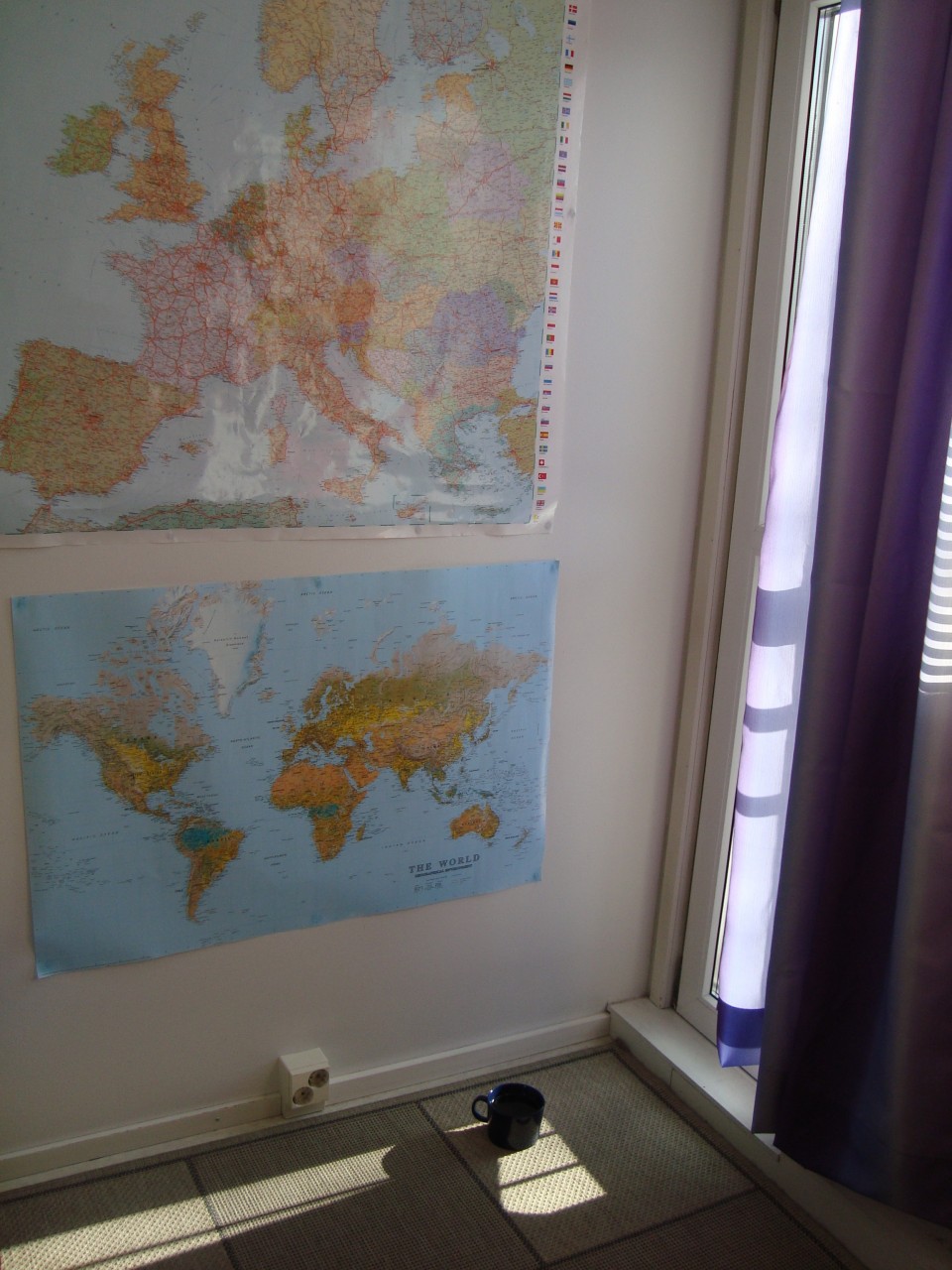 I have my own special spot where I can have my coffee, think about things, read something or study the maps on the wall during my visit here. It's mostly on the floor, beside the French balcony, with my world map on the wall, and above it another map, a map of Europe.
A proper cup of coffee, a world map and bright sunlight – what else do you need? 😀 Simple pleasures. It's nice to let the sunlight come in from the open balcony door, too. I also enjoyed the sunny weather when I walked to a grocery store and back this morning.
-Leena