The autumn colours are particularly abundant and vibrant this year. We have our own word for the autumn leaf colour here in Finland – autumn leaf colour is called ruska in Finnish.
It's exceptionally warm for October in many parts of Finland this weekend – over 15 degrees Celsius.
First just a few pictures that I took in our garden today: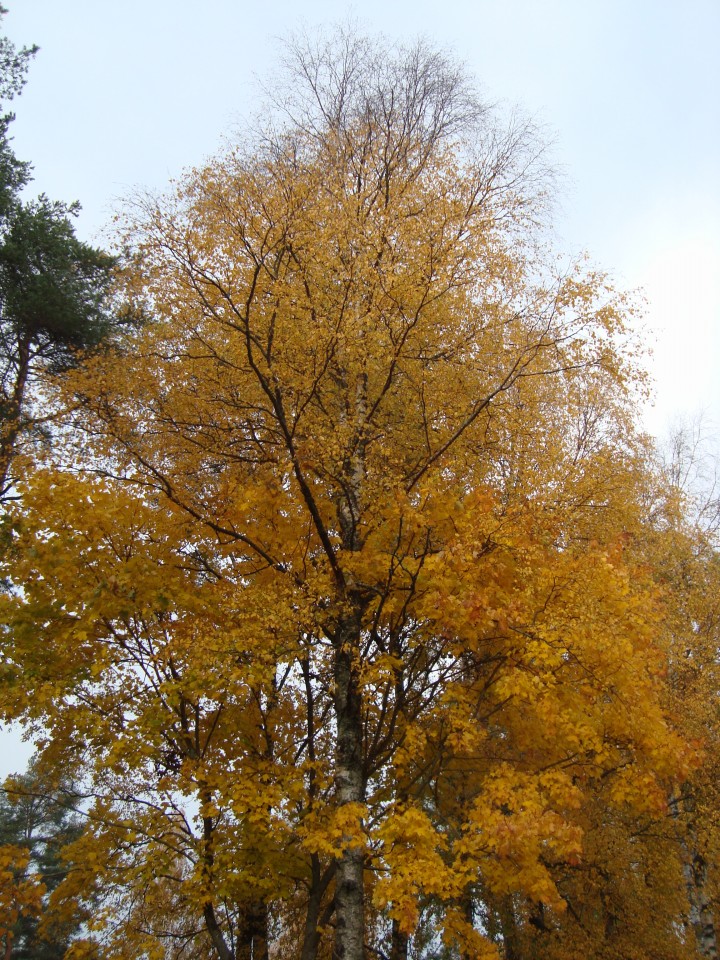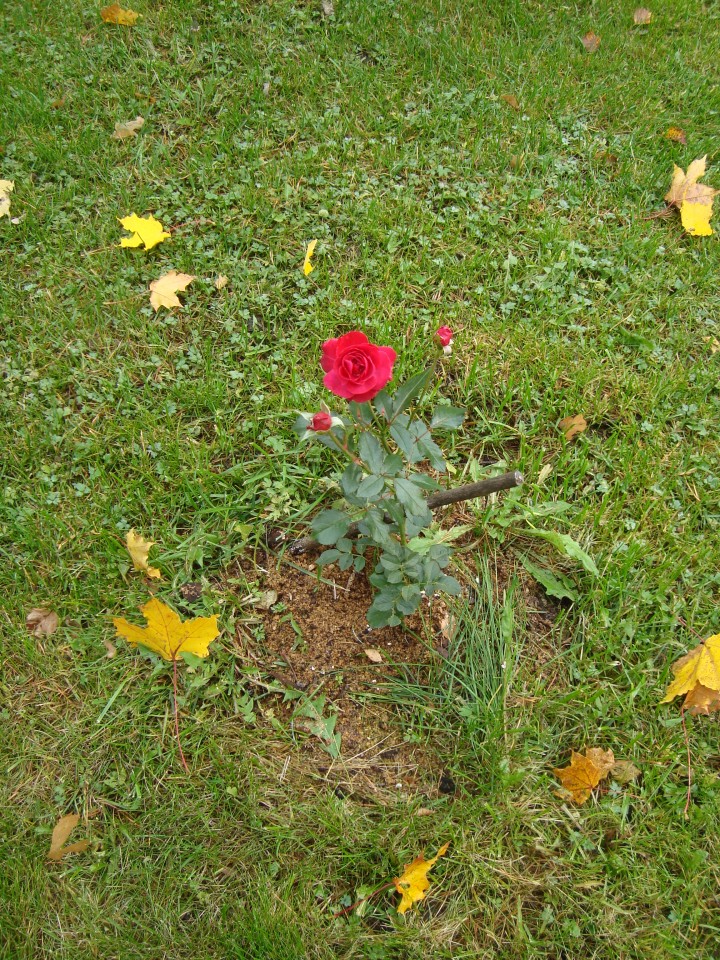 We still have rose blooming in the garden, in front of the porch. We planted the plant in the summer this year.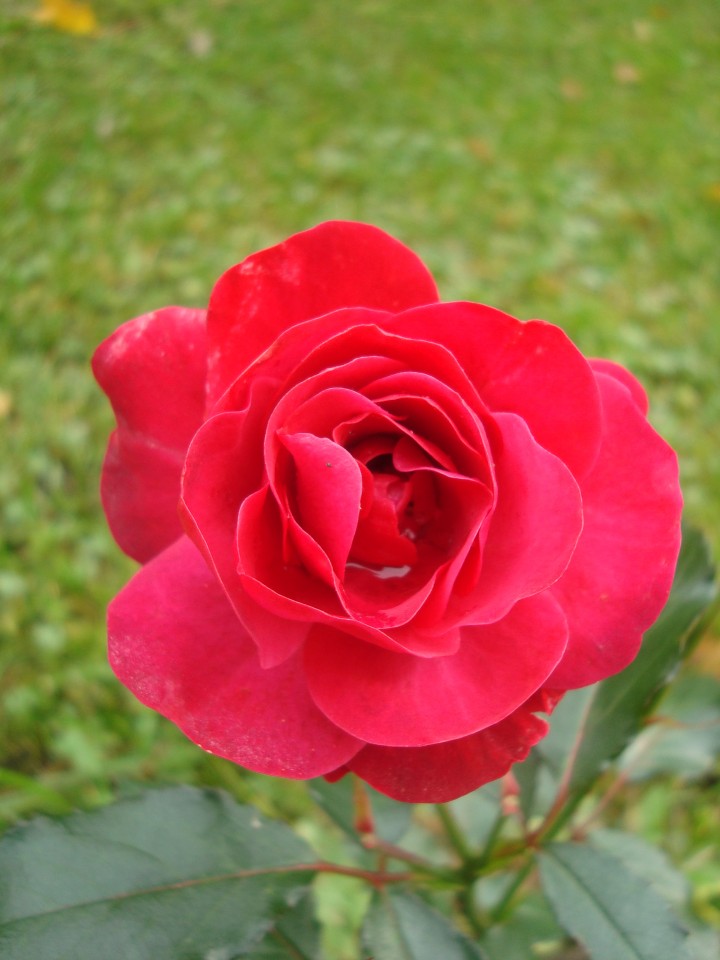 October rose…
Okay, and what else am I doing…? 🙂 Hmm, for example, working by my computer for a bit again. And we, my boyfriend and I, we've been familiarizing ourselves with new grounds and exploring a new land – thanks to my boyfriend who had the chance to buy some land – forest and field, in the region of Etelä-Pohjanmaa – South Ostrobothnia, about 180 kilometres north from our home. So, that's my boyfriend's project, but there's plenty of space also for me to learn new things and to help out, and in fact, we both already attended our first day-long course on how to take care of forest.
I already wrote earlier that we are growing beetroot for the first time ever, this year. Here's now our pickled beetroot that we made yesterday: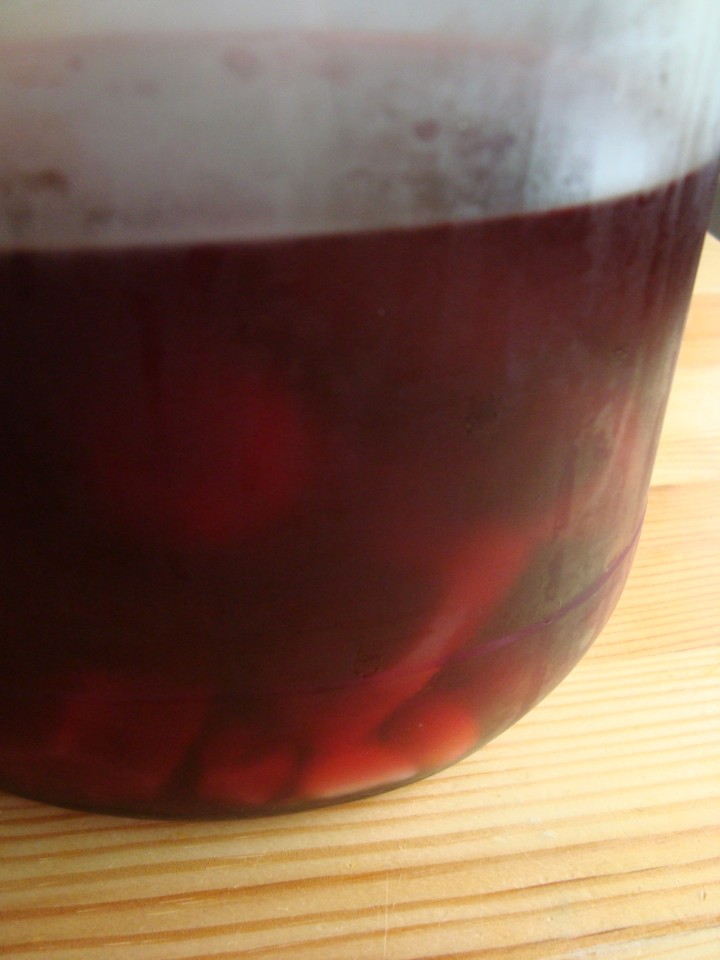 I used water, vinegar, sugar, whole white peppercorns, cloves, a cinnamon stick and salt when I was cooking the pickling liquid. And I put also cloves of garlic into the jar. Should be nice. 🙂
-Leena